Sports leagues regularly play defense against anti-LGBT measures
Int'l Triathlon Union reversed course after rainbow flag ban backlash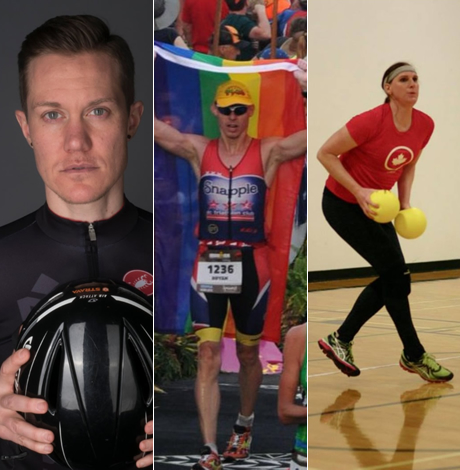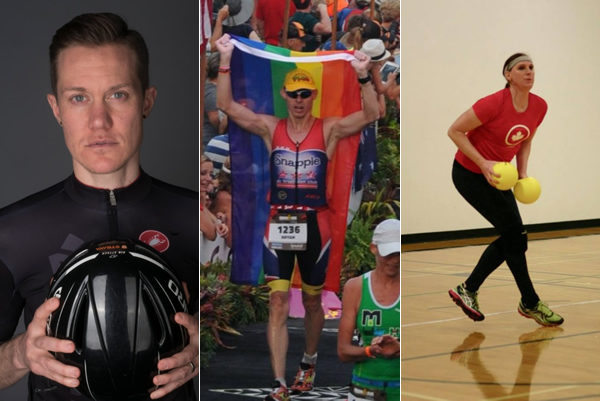 There has been a lot of news recently regarding policy changes on LGBT topics including the transgender military ban, conversion therapy bans and nondiscrimination bills. It has been a reminder that even when policies are put in place that support human rights, they can be reversed at a moment's notice.
The sports community is experiencing similar reversals and changes to those that have been seen in the political arena.
On Jan. 14, Senate Bill 49 was introduced in South Dakota to overturn a 2015 policy in the state that allows participation for all students regardless of their gender identity or expression.
Its passing would restrict participation in high school activities by birth certificate and could set a precedent for other states to follow. The bill failed to advance past committee on Jan. 24 and the protections for transgender athletes currently remain in place.
It only took a few days for the attack to begin again.
Chris Mosier is the first transgender athlete to compete for Team USA and tracks policies for transgender athletes on TransAthlete.com.
"While SB 49 was shot down, the South Dakota lawmakers introduced House Bill 1225 just a few days later which is the exact same bill targeting transgender high school athletes," Mosier says. "They are hoping to angle the bill into a 'friendlier' committee to get it passed. The attacks against trans youth are still on."
Supporters can sign an open letter that Mosier created here.
On Jan. 18, the International Triathlon Union banned rainbow flags from all competitions, equating the rainbow flag with unsportsmanlike, disrespectful and dangerous displays. The ruling read as follows:
"Athletes will avoid displaying any kind of demonstration of political, religious, sexual orientation or racial propaganda."
The sexual orientation part of that was new for 2019 and was designed specifically to eliminate rainbow flags. The public outcry regarding the ruling was immediate and six days later the ruling was reversed. The International Triathlon Union released the following statement:
"The International Triathlon Union has decided to immediately change the rule that stated that 'Athletes will avoid displaying any kind of demonstration of political, religious, sexual orientation or racial propaganda,' so that 'sexual orientation' will be immediately removed."
D.C. triathlete Bryan Frank qualified for the 2015 Ironman World Championships in Kona, Hawaii and knew he would be carrying the rainbow flag across the finish line.
When he was a half mile from the finish line, he grabbed a rainbow flag from his entourage of seven supporters who were holding it on the sidelines.
"There is still a stigma that LGBT athletes can't compete at a top level. Kona is the world championships and I wanted to show that anyone can play on the world stage," Frank says. "There was another guy running next to me and he stepped aside to let me have my moment at the finish line. I got lots of cheers."
This past week, the International Powerlifting Federation and USA Powerlifting banned transgender athletes from competing by posting an update to their transgender participation policy on their website.
Originally, the International Powerlifting Federation had adopted rules that followed the International Olympic Committee's policies on transgender athletes. The rules allow such athletes to compete provided their hormones are within normal ranges.
The new ruling prohibits all female transgender powerlifters and male transgender athletes who use testosterone from competition.
LGBT sports watchdog Athlete Ally issued the following statement regarding the ruling:
"Access to sport is a human right. When (LGBT) people are systematically excluded from sport, they are denied not only an essential component of their physical, mental and emotional well-being, but also access to a community and the social support therein."
You can sign the Athlete Ally support petition here.
Blocking athletes from competition, whether they are youth athletes or professional athletes, raises concerns on many levels. Participation in sports supports positive mental health and improves social skills along with promoting physical health.
Sin City Classic hosted its annual multisport tournament last month in Las Vegas and the dodgeball tournament boasted 500 athletes from 60 teams. Most of the Team USA men's and women's members competed in the co-ed division.
Winning the tournament MVP honors was trans athlete Savannah Burton, a former member of Team Canada's women's dodgeball team. Next up she will be competing in the Ontario provincials and hoping to qualify for Canadian Nationals.
"Access to sports participation, in the gender that they identify, should be a right for every transgender athlete," Burton says. "The values gained from being part of a team or a competition improves self-worth, overall physical health and provides a sense of belonging. The friendships and support I have received from my women's dodgeball team (Wildlings) has been a game changer for me and I don't know where I would be without those incredible ladies. When organizations are inclusive, everybody wins."
Pro rugby player comes out
Devin Ibañez played with New England Free Jacks pre-pandemic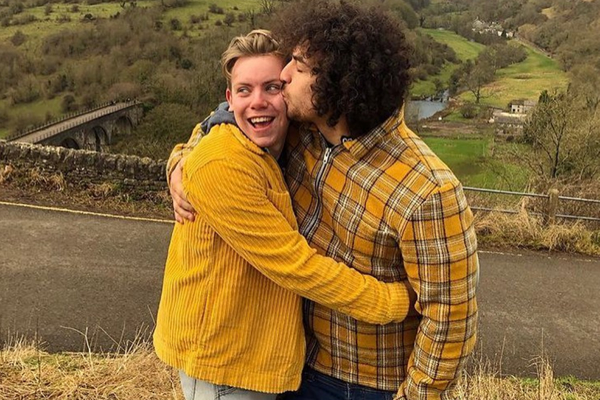 Major League Rugby player Devin Ibañez came out as a gay man on his social media platforms on Tuesday. Sharing pictures of embracing and kissing his partner Fergus Wade, the former New England Free Jacks athlete stated, "as of now I am the only openly gay rugby player to earn a contract with an MLR side. I hope that I will meet others like myself playing a high level of rugby and hoping to inspire the next generation of proud LGBTQ rugby players. So I will proudly call myself 'that gay rugger' in hopes that one day it won't sound strange in men's rugby"
Ibañez shares on his new Instagram account @thatgayrugger, "as 2020 comes to a close I took the time to reflect on my life and what aspects I could control and make positive changes to that would impact my day to day life and happiness."
He continues, "I want to start 2021 by celebrating the love of my life and my partner @ferguswade who has been with me through the highs and the (very) lows of the last three years."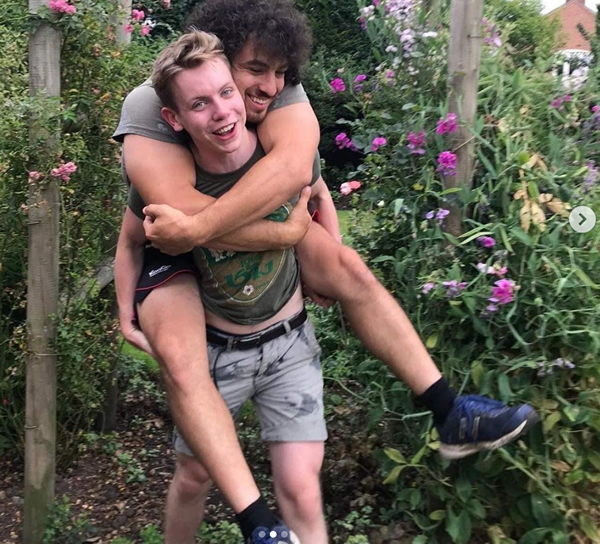 Gay Games announces 2022 'contingency planning committee'
LGBTQ sports event expected to take place despite turmoil in Hong Kong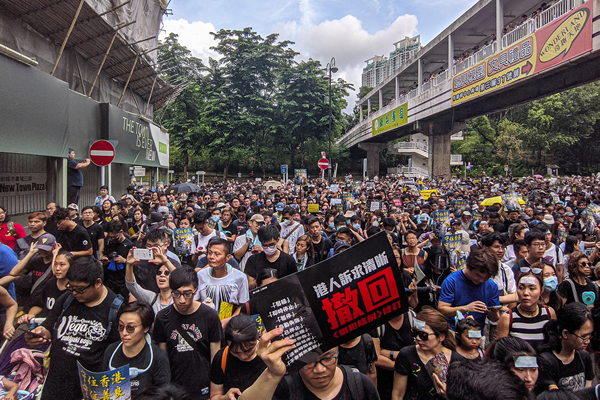 Officials with Gay Games Hong Kong 2022, the committee organizing the quadrennial international LGBTQ sports event scheduled to take place in Hong Kong in November 2022, announced at an online webinar on Aug. 27 that a "contingency planning committee" has been created to address potential "risks" associated with the event.
Although those risks include the potential impact of the coronavirus pandemic and ongoing "social unrest" in Hong Kong, organizers stated during the webinar that the Hong Kong government remains highly supportive of the Gay Games. They said a team of more than 100 volunteers is working diligently to safely accommodate the thousands of LGBTQ athletes and spectators expected to arrive in Hong Kong in November 2022.
The webinar took place less than two months after China enacted a highly controversial security law giving the Hong Kong government greater authority in cracking down on pro-democracy protesters who have been holding demonstrations, some of which have become violent, for more than a year.
The Federation of Gay Games, the international governing body that oversees the Gay Games, reaffirmed its decision to select Hong Kong as host for the 2022 Gay Games during its Annual General Assembly meeting in Guadalajara, Mexico last November. One year earlier, the FGG selected Hong Kong over D.C. and Guadalajara, who were the two finalist cities competing with Hong Kong, to become the host city for the games.
FGG officials have predicted at least 12,000 athletes will participate in 36 sports in the 2022 Gay Games, with at least 75,000 spectators expected to turn out in Hong Kong to watch the games and participate in at least 20 accompanying arts and cultural events.
"As mentioned in the webinar, Gay Games Hong Kong 2022 has set up a contingency planning committee and has drawn up a contingency plan to cover specific risks, like the pandemic and social unrest," said Federation of Gay Games spokesperson Shiv Paul in response to an inquiry from the Washington Blade.
"FGG with GGHK are closely monitoring the health, political, sporting, travel, and international events that could impact the delivery of Gay Games 11 in Hong Kong in November 2022," Paul said. "Contingency plans are in development to mitigate the potential impact any unfortunate circumstances might cause," he said.
"The team on the ground in Hong Kong are doing an excellent job in keeping the board up to date with concerns surrounding Hong Kong," Paul quoted Joanie Evans, co-president of the FGG, as saying.
Paul added, "The GGHK team is composed of a team of 100 passionate LGBTQ+ volunteers and are looking forward to celebrate the 40th anniversary of the Gay Games, first in Asia. They happily make Hong King their home, feeling safe in the ability to lead out, productive lives. The organization cannot speculate on sensationalized unconfirmed preconceptions."
He was referring to a question from the Blade asking whether China might force local Hong Kong officials to arrest Gay Games spectators from Europe, North America or elsewhere if they make statements critical of China during the Gay Games cultural events.
Under the sweeping national security law enacted by China earlier this year, Hong Kong officials have made numerous arrests of dissidents denouncing China for infringing on what dissidents say was China's 1997 agreement with the United Kingdom to allow Hong Kong to remain a semiautonomous region of China for 50 years after the British handed over its former colony to China.
Paul said the Hong Kong government has been involved in the Gay Games Hong Kong organizers' application process for holding the Games in Hong Kong beginning in 2016.
"GGHK has been having ongoing and regular communications with multiple departments of the Hong Kong government to ensure that they are kept abreast of the process and support required from the government," Paul told the Blade.
"In all the interactions GGHK is having with the Hong Kong government, support continues to grow within the Hong Kong government regarding GGHK," he said. "New allies are offering support as it will be one of the biggest events to take place in Hong Kong during the next few years and stands to positively impact on the city," said Paul.
Irish national track champion comes out as gay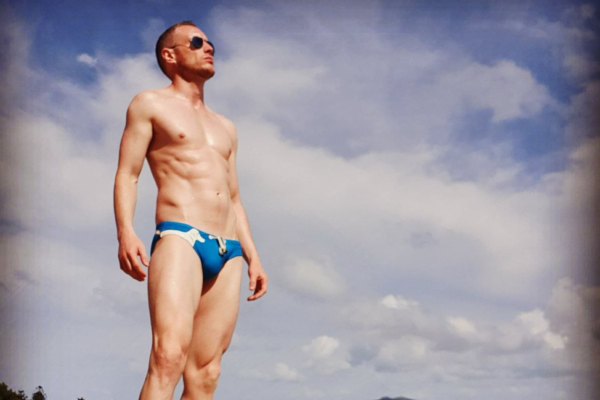 Another international pro athlete has come out as gay, in a podcast interview dropped by Outsports on Monday.
Denis Finnegan, a 10-time national track-and-field title winner in Ireland, made his revelation on the Five Rings To Rule Them All podcast, telling interviewer Cyd Zeigler that he has been "drifting" toward coming out in recent years even though being gay is only a small part of who he is "as a person, and an even smaller part as an athlete," in order to help other LGBTQ people in sports feel less alone.
"For younger people it will hopefully give them more confidence in what they're doing," the 33-year-old Finnegan said. "There are still people who are scared or unsure of what's happening, so I hope just telling my story might help one person notice there's more acceptance out there."
The athlete, who won his 10 championships in triple jump, said that he eventually gravitated toward track and field – as opposed to team sports like basketball and Gaelic football, which he played in his younger years – because he found the atmosphere more welcoming.
"Athletics was always a place that, because it was quite mixed, it was a place I could have gotten away from everything," he told the podcast.
"I think those sports, because they were a team sport with males, there were times when it wasn't comfortable," he elaborated. "Athletics was always my favorite sport, it was always the sport that was the one that was the most open. I'd be training with girls, I'd be training with guys, and I think that did help a bit. I was never worried about any kind of comments on the track. But when I was going for, say, football, it was more of an issue."
He also said that after growing up with sports as a major part of his identity, it was important for him to find a way to continue participating after his university years.
"I loved sport and my whole family was sporty. I'd want to be doing the sports, but there was a part of them I wasn't enjoying at all," he said, echoing a sentiment shared by many LGBTQ athletes who feel pressured to remain closeted due to the hyper-masculine environment and hetero-normative expectations typically found in male-dominated team sports.
In the interview, Finnegan also opens up about the strains of being publicly "closeted" while maintaining a personal life, as well as additional issues he faced in both the public and private sphere.
As a final thought, he shared a quote from a speech by Theodore Roosevelt:
"It is not the critic who counts; not the man who points out how the strong man stumbles, or where the doer of deeds could have done them better. The credit belongs to the man who is actually in the arena, whose face is marred by dust and sweat and blood; who strives valiantly; who errs, and comes short again and again, because there is no effort without error and shortcoming; but who does actually strive to do the deeds; who knows the great enthusiasms, the great devotions; who spends himself in a worthy cause; who at the best knows in the end the triumph of high achievement, and who at the worst, if he fails, at least fails while daring greatly, so that his place shall never be with those cold and timid souls who know neither victory nor defeat."