March 27, 2019 at 9:29 am EDT | by Peter Rosenstein
Candidates boycotting AIPAC means nothing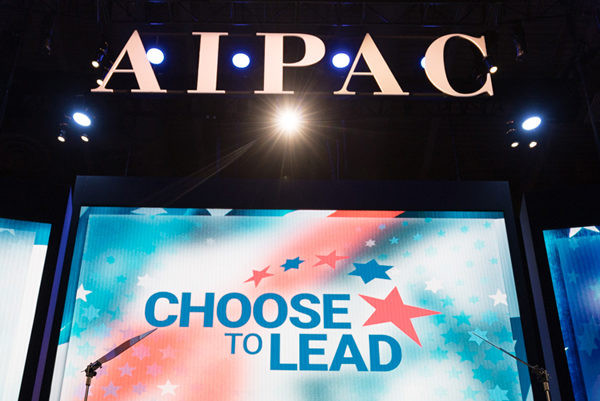 Occasionally it seems Democrats are more like lemmings than anything else. They jump on bandwagons often without discussion of what the bandwagon means to them. One candidate talks about reparations and they all have to; one talks about the Green New Deal and they all have to; one talks about Medicare-for-All they all have to discuss it. Don't get me wrong. I am for a version of each of these things myself. But the reality is they mean different things to each of the Democrats who pledge to support them.
The newest bandwagon to jump on is a boycott this year's annual AIPAC conference. My reaction to that is who cares? I am not a supporter of AIPAC and am much more aligned with the thoughts of 'J Street.' But whether or not a candidate goes to AIPAC this year means nothing. There will be another AIPAC conference before the 2020 election. But whether they attend that one or not what the electorate, both Jewish and non-Jewish alike will want to hear from them is their ideas on how to achieve Middle East peace. What both the Jewish community, the Muslim community, and all other voters will want to see is the platform the Democratic candidate in the general election will run on.
I am a strong supporter of Israel and opposed to the BDS boycott. I am also against Netanyahu, who is a thug. My view is Israel should stop building settlements and be willing to come to peace talks and really negotiate toward a two-state solution. While I support a Jewish State there must also be a Palestinian State. While getting rid of Netanyahu should be a priority for Israelis, getting rid of Hamas should be a priority for Palestinians. There can never really be a sensible solution if Palestinians support a group whose stated goal is to wipe Israel from the face of the earth. If we ever achieve a two-state agreement, the United States must help in every way it can to build the economy of the new Palestinian state to make it sustainable.
None of this depends on whether Democratic candidates go to AIPAC. Current politics have created a situation in which Speaker Nancy Pelosi, Majority Leader Steny Hoyer, and Senate Minority Leader Chuck Schumer will attend and speak at AIPAC. They will be going to counter what Trump is doing, which is trying to create a breach between Democrats and Republicans on Israel where there has never been one. Israel is a Democracy and has always been crucial to our security in the area. There have been many strategic reasons to support Israel and there has been consensus among policymakers that Israel has advanced U.S. interests in the Middle East and beyond.
Among issues credited to Israel has been its work to prevent victories by radical nationalist movements in Lebanon and Jordan. Israel has helped to keep Syria in check. In some less publicly acknowledged ways Israel has provided battlefield testing for American arms, often against Soviet weapons. Israel's intelligence service has assisted the U.S. in intelligence gathering and covert operations and today Israel has missiles capable of reaching as far as the former Soviet Union, it possesses a nuclear arsenal of hundreds of weapons, and it has cooperated with the U.S. military-industrial complex with research and development for new jet fighters and anti-missile defense systems.
So Democrats should not let two thugs, Trump and Netanyahu, speak before AIPAC in starkly political terms and let their words go unanswered. We live in difficult times and anti-Semitism is on the rise both here in the United States and around the world. I have written about that before. But here I am more concerned with how our Democratic candidates for president will work to craft their positions on the future of the United States relationship with Israel. While they may want to pander to one side or the other they will have to take a clear position if they want to win a general election. They may find it better next year to attend AIPAC and to speak their truth to those attending the conference and make their case to them.
Many of the Democratic candidates have very little foreign policy experience and I would urge them to go out over the next year and talk with those who have been involved in this and other foreign policy issues for years. Barack Obama wasn't an expert on foreign affairs but he understood that and surrounded himself with people who had more experience and knowledge. There is plenty of time but recognize boycotting an AIPAC conference may get you a headline but accomplish nothing else. 
Peter Rosenstein is a longtime LGBT rights and Democratic Party activist. He writes regularly for the Blade.