No pot uniformity in DMV region
Restrictions fewest in D.C.; tightest in Virginia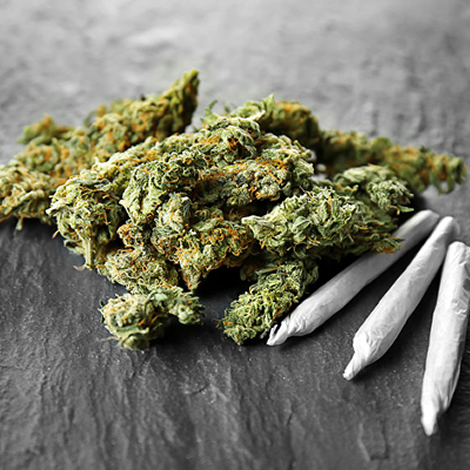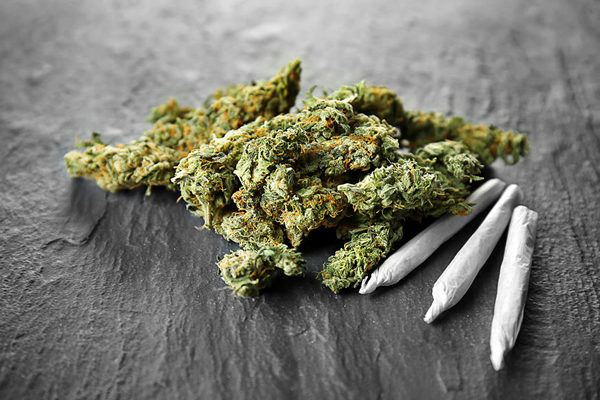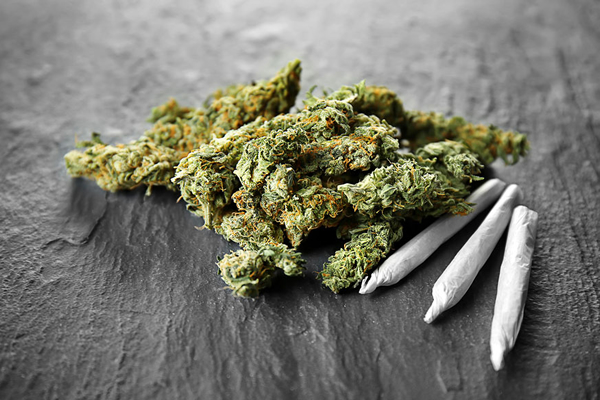 Spend time in D.C., Maryland, Virginia and Rehoboth Beach? Be careful — cannabis laws vary significantly in our region.
The District has the freest laws. In Washington, medical and recreational cannabis use is legal for adults over 21. It joins 10 states (Maine, Massachusetts, Colorado, California, Nevada, Oregon, Washington, Vermont, Michigan and Alaska) as the pot-friendliest jurisdictions, although it is still illegal to sell pot commercially in D.C.
In Maryland, Delaware or if you venture into West Virginia, cannabis is approved for medical use with a doctor's recommendation. Recreational use has been decriminalized in Maryland and Delaware. It's a misdemeanor in West Virginia.
In Virginia (and throughout the Bible Belt), CBD-only (Cannabidiol) laws allow for some medical access. Virginia, however has some of the most expansive CBD laws of the 14 states with CBD-only laws.
Be careful traveling though — no states allow transport of cannabis across state lines.
Cannabis is prohibited in all forms in three states — Idaho, South Dakota and Nebraska.
Other interesting cannabis numbers, courtesy of the 2018 publication "Marijuana Goes Mainstream":
• 88 percent of Americans support the legalization of medical marijuana according to a CNN poll.
• 84 percent of Americans support ending jail sentences for those caught with small amounts of marijuana (CNN).
• 60 percent of Americans support outright legalization of marijuana according to Gallup.
• marijuana ranks third among recreational drugs in the U.S. after alcohol and tobacco according to the National Organization for the Reform of Marijuana Laws
• 75 percent of U.S. marijuana sales come from California or Colorado (herb.com).
• $6.7 billion was paid for legal marijuana sales in the U.S. in 2016, up 30 percent from the previous year according to Arcview Market Research. It's expected to hit more than $20 billion by 2021.
• Black market marijuana sales accounted for $46.4 billion in sales in 2016 (Arcview).
• Daily cannabis users average 600 extra calories a day (herb.com).
• 55 million Americans have tried pot at least once (Marist/Yahoo poll) and 35 million are regular users averaging once or twice-monthly use.
• smoking pot around your pets will affect them; symptoms of pets inhaling second-hand pot smoke include pacing, panting and loss of balance, usually within 30-60 minutes of exposure.
• 14 percent of U.S. marijuana smokers are Republicans (Marist/Yahoo).
• 11 percent of marijuana users say they hide their stash (Marish/Yahoo).
• 76 percent of Americans say marijuana is more of a health risk than tobacco (Marish/Yahoo).
• The famous Hollywood sign has been vandalized twice to read "Hollyweed" — in 1976 and 2017 according to the New York Times.
P.G. County school board settles trans teacher's discrimination lawsuit
English teacher says she faced years of harassment and abuse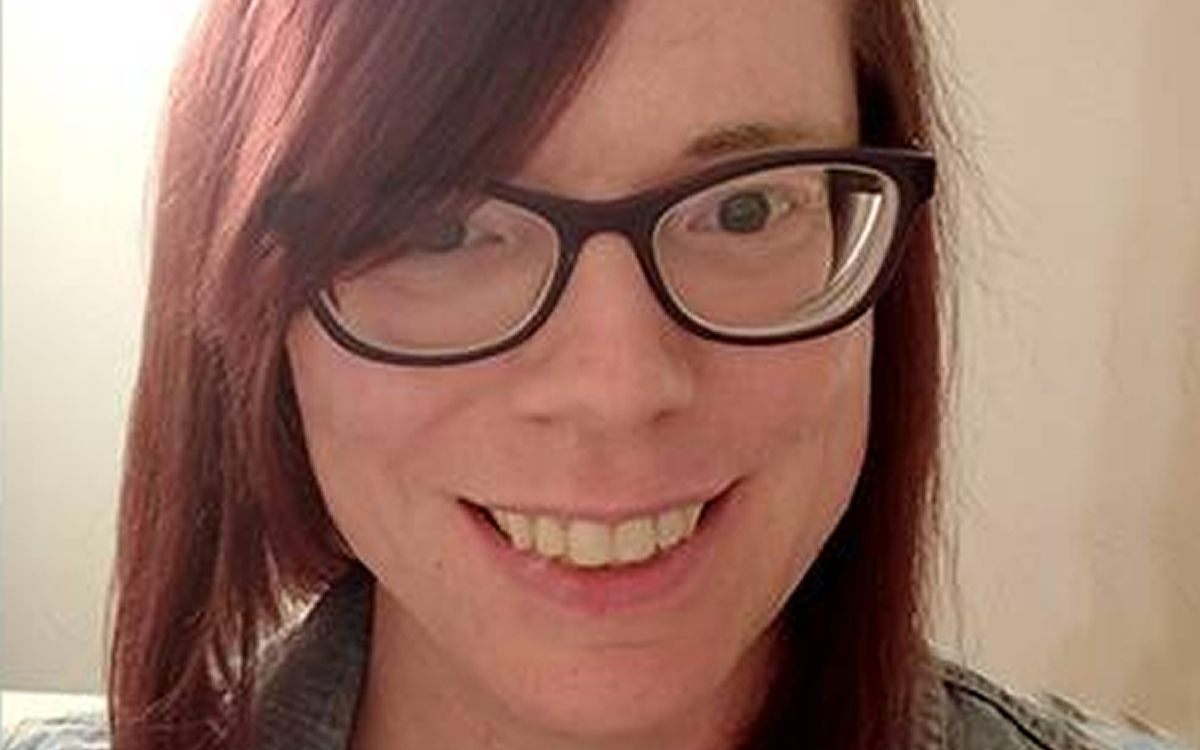 The Prince George's County, Md., Board of Education and transgender former teacher Jennifer Eller have reached a settlement agreement regarding a 2018 discrimination lawsuit that Eller filed against the P.G. school system, according to a statement released by Eller's attorneys.
Eller's lawsuit, filed in U.S. District Court for the District of Maryland, charged that Eller suffered years of abuse, harassment, and discrimination at the hands of students, fellow teachers, staff, and school administrators while working as an English teacher in P.G. County's public schools because of her status as a transgender woman.
The statement released by the LGBTQ litigation group Lambda Legal and the law firm Arnold & Porter, which provided pro bono legal representation for Eller, calls the settlement a victory for her.
"The settlement agreement includes monetary compensation and incorporates policy and training changes to protect transgender students and staff within Prince George's County Public Schools," the statement says.
"I'm relieved to see this case finally come to a resolution and satisfied to see that our case led to the adoption of these policy changes and training protocols to improve the school environment for everyone, including LGBTQ+ students and teachers" Eller said in the statement. "This settlement vindicates my pleas for help and sensitivity training on LGBTQ+ issues for students and staff," she said.
The statement does not provide specific details of the terms of the settlement and does not disclose the amount of monetary compensation provided by the P.G. County Schools to Eller.
The lawsuit, as originally filed, called for the court to grant Eller "declaratory injunctive relief" to legally confirm she was forced to resign due to adverse conditions imposed on her by school officials. It also called for the court to require the school system to provide her back pay, lost benefits, and a possible reinstatement as a teacher.
Lambda Legal spokesperson Samy Nemir told the Blade Eller's attorneys were not at liberty to disclose the amount of the monetary compensation due to a confidentiality agreement that was part of the settlement.
D.C.'s WTOP News reported that a spokesperson for the P.G. County Public Schools said the school system was committed to "promoting and maintaining learning and working environments that are safe, positive and affirming for all students and staff regardless of sexual orientation, gender identity or expression."
According to WTOP, the spokesperson said the lawsuit was "resolved to the mutual satisfaction of both parties."
In court filings in response to the lawsuit, P.G. school officials denied Eller's allegations of discrimination and harassment. In January of this year attorneys for the P.G. schools filed a motion asking the judge to dismiss the case on grounds that the lawsuit failed to provide sufficient evidence that Eller was subjected to discrimination and harassment that forced her to resign due to a hostile work environment.
But in a development that likely prompted P.G. school officials to settle the case, U.S. District Court Judge Theodore D. Chuang denied the motion to dismiss the case and ruled that Eller's attorneys had introduced sufficient evidence to bring the case to trial.
"The court found that the alleged facts and the information as discovered throughout the case in the discovery process is sufficient to allow a jury to find whether Jennifer Eller was subjected to a hostile work environment and constructive discharge and retaliation unlawfully by the defendants," Lambda Legal attorney Omar Gonzales-Pagan told the Blade at the time of the ruling in January.
"The settlement reached today is a meaningful result for our client, whose primary goal in bringing this suit was to ensure that no other individuals in the Prince George's County Public Schools system endured the same treatment that she did," said Arnold & Porter attorney Lori Leskin. "Our hope is that the policies and training protocols that have been and will be implemented will help foster a more inclusive and accepting environment for all LGBTQ+ individuals in the school system," Leskin said.
Arlington candidates greet LGBTQ voters at 'Ice Cream Social'
150 turn out at home of gay bar owner Freddie Lutz
About a dozen elected officials or candidates running for public office this year in Arlington, Va. and surrounding Northern Virginia areas expressed strong support for LGBTQ rights at an event organized by the Arlington Gay & Lesbian Alliance (AGLA) that drew more than 150 LGBTQ and allied residents of Northern Virginia.
The event, billed as an Ice Cream Social, took place on Sunday, Sept. 25 at the Arlington home of Freddie Lutz, the owner of the Arlington gay bar Freddie's Beach Bar and the nearby restaurant Federico's, and Lutz's husband Johnny Cervantes. The two served as hosts for an event that appeared more like a meet-and-greet for local politicians.
Throughout the event attendees had access to unlimited free servings of ice cream from a commercial ice cream vendors truck parked in the driveway of Lutz and Cervante's house.
Among those who spoke at the event was gay Virginia State Sen. Adam Ebbin (D), whose district includes parts of Arlington, Alexandria, and Fairfax County. Ebbin, along with several of the other speakers, expressed strong opposition to Virginia Gov. Glenn Youngkin's recently proposed policy guidelines for transgender students in the state's public schools.
The proposed policy, which Youngkin says will take effect after a 30-day period of public comment, rescinds the trans supportive school policies put in place by former Gov. Ralph Northam's administration that allowed trans students to use the bathrooms, changing rooms and other facilities that match their gender identity.
Under the new policy guidelines released by the state's Department of Education, whose leaders were appointed by Youngkin, the state's 133 school districts must require transgender students to access school facilities and programs that match their biological gender. They also require teachers and school officials to inform parents if their child attempts to present as transgender in school, a development that critics say is the equivalent of "outing" trans kids in a way that could create mental health issues.
"We want to be clear that we value our transgender students," Ebbin told the gathering. "The governor is bullying and endangering students for cheap political points," he said. "And his new guidelines are in violation of not just federal court rulings but of the Virginia Human Rights Act, which explicitly states that there shall be no discrimination against transgender people, including in public schools," Ebbin said.
Others who expressed similar views along with general support for LGBTQ rights, including marriage equality, were State Sen. Barbara Favola (D-Arlington), and Virginia House of Delegates members Alfonso Lopez (D-Arlington/Fairfax Counties), Patrick Hope (D-Arlington), and Elizabeth Bennett-Parker (D-Arlington/Alexandria/Fairfax). 
Bennett-Parker defeated gay House of Delegates member Mark Levine in the June 2021 Democratic primary. Like others who spoke at the AGLA event, Bennett-Parker urged LGBTQ residents of Northern Virginia to do all they can to support state, local, and congressional Democrats in this year's election and in 2023, when the entire Virginia General Assembly is up for election.
"We need your help to make sure we maintain a commonwealth that will be safe and welcoming and inclusive towards all," she said.
Arlington County Board members Matt de Ferranti and Kattie Cristol said they and their colleagues on the Arlington Board, which serves as the county's legislative body, would continue their strong support for the LGBTQ community. De Ferranti noted that the board's recent legislative actions in support of LGBTQ rights prompted the Human Rights Campaign, the nation's largest LGBTQ rights organization, to award Arlington a 100 percent rating among municipalities nationwide on LGBTQ-related issues.
AGLA Treasurer Daniel Hays, who served as moderator for the part of the event in which the candidates or public officials spoke, said the LGBTQ group invited all candidates and elected officials representing Arlington to attend and speak at the event, including Republicans and independents as well as Democrats.
Among those who spoke were Karina Lipsman, the Republican candidate running against incumbent U.S. Rep. Don Beyer (D-Arlington), a longtime supporter of LGBTQ rights.
"I am pro-marriage equality," said Lipsman, who identified herself as "the only Ukrainian born refugee immigrant running for Congress in the entire country."
Also speaking was Matthew Hurtt, communications director for the Arlington County Republican Committee.
The LGBTQ attendees, which local activists say was reflective of the largely Democratic electorate of Arlington and Northern Virginia in general, responded with polite applause for Lipsman and Hurtt as well as for Adam Theo, a candidate for the Arlington County Board who described himself as a progressive libertarian running as an independent.
One of the final speakers was gay D.C. Advisory Neighborhood Commissioner Travis Swanson of ANC 7B03 in Ward 7, who thanked the speakers for their support of the LGBTQ community and called on those attending the event to urge their members of Congress to support D.C. statehood.
"AGLA is not endorsing any of the candidates you heard today," Hays told the gathering in closing remarks, noting that it is a nonpartisan group.
"However, what we strongly endorse is that you go out and make sure you are fully aware of what the individuals who are asking for your vote to be able to have another two years or four years or six years in office, that you know exactly what they've done or what they're going to do," he said.
White House officials, HHS secretary praise local monkeypox response
D.C. Health points to data showing sharp decline in new cases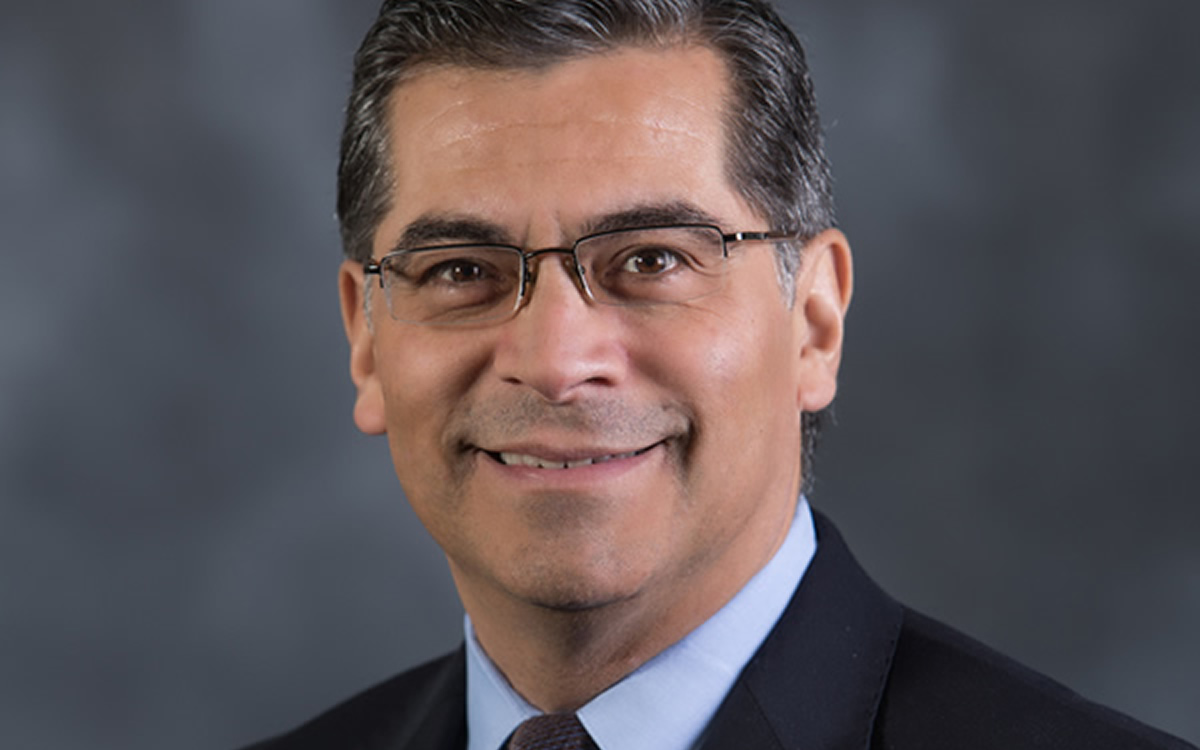 U.S. Department of Health and Human Services Secretary Xavier Becerra and two leaders of the White House monkeypox response team joined officials with the D.C. Department of Health on Thursday for a visit to D.C.'s recently opened Monkeypox Vaccine Clinic on Martin Luther King Jr. Ave., S.E. in Ward 8.
In a briefing for reporters, who were invited to join Becerra and the White House officials on a tour of the clinic, the D.C. and federal officials pointed to a sharp decline in new monkeypox cases in D.C. as a sign of a successful federal and local government partnership in dramatically boosting the number of people at risk for monkeypox who have been vaccinated.
"I welcome you all to our Ward 8 Monkeypox Vaccine Clinic," said Dr. Sharon Lewis, Interim Director of the D.C. Department of Health, which is also referred to as D.C. Health.
"Please take note that D.C. Health was very active in initiating back in May" the city's effort to address monkeypox, she said. "We started our planning and as soon as we were aware of the first case in June, we had actually set up vaccines and were ready to implement our plan."
Dr. Anil Mangla, the State Epidemiologist for the D.C. Department of Health, told the gathering the number of D.C. monkeypox cases peaked during the week of July 17, and new cases in the District have declined since then by an average of over 20 percent per week.
"I would call it our success story in D.C.," Mangla said. "So, our cases peaked nine weeks ago, the week of July 17. If you look at the national trends and statistics, the nation essentially peaked about six weeks ago, so we were already three weeks in advance," he said.
Mangla pointed out that the clinic where the HHS and White House officials visited on Thursday at 3640 Martin Luther King Jr. Ave., S.E. and the city's two other Monkeypox vaccination clinics are walk-in facilities where D.C. residents can go for a vaccination without an appointment. The other two are located at 1900 I St., N.W. and 7530 Georgia Ave., N.W.
Becerra praised Mangla and his boss, Dr. Lewis, and their team of public health officials for aggressively reaching out to those at risk for monkeypox, including gay and bisexual men, to encourage them to get vaccinated and promptly treating those who tested positive for the monkeypox virus.
"So, let me first say to Director Lewis, Dr. Mangla, and to all your team, thank you for being affirmative in bringing in the steps to stop monkeypox," Becerra said. "And more importantly, to go where the people are rather than waiting for the people to come to you."
He said D.C. efforts in addressing monkeypox were among the efforts in other cities and states across the country where a joint federal-local partnership was taking place.
"We need strong partnerships," he said. "We need your help, because you know the many trusted voices in the communities that you've got more of than we would," he said. "We'll provide the vaccine," said Becerra, noting that the Biden administration in partnership with various federal agencies, including the Food and Drug Administration, has distributed more than a million vaccine doses nationally.
Among the White House officials who spoke at the briefing and joined the tour of the Ward 8 Monkeypox Vaccination Clinic was Robert Fenton, who President Biden on Aug. 2 named as White House National Monkeypox Response Coordinator. Also speaking was Dr. Demetre Daskalakis, who Biden named as White House National Monkeypox Response Deputy Coordinator.
A statement released by the White House at the time Biden appointed the two men says Fenton has served as Regional Administrator of the Federal Emergency Management Agency's Region 9 in the western part of the U.S. and was considered one of the nation's most experienced emergency management leaders.
The statement says Daskalakis, a leading public health expert, is currently the Director of the Center for Disease Control and Prevention's Division of HIV Prevention.
"Widely known as a national expert on health issues affecting the LGBTQIA+ communities, his clinical practice has focused on providing care for the underserved LGBTQIA+ communities," the White House statement says.
In his remarks at the briefing on Thursday, Daskalakis also praised D.C. Health officials and the communities they have reached out to for encouraging behavioral changes among the groups most at risk for monkeypox.
"So, the clear message is that gay, bisexual, and other men who have sex with men, transgender individuals, and other gender diverse folks who have sex with men are not only getting the vaccine and testing, but also what they can do in their daily lives to be able to prevent infection," he said. "I think that is another testament to the work you've done and is another example of the great partnership between federal public health and local public health."
The D.C. Department of Health's most recent data on monkeypox cases in the city shows that as of Sept. 15, the city had a cumulative total of 488 cases, with 19 hospitalizations and no deaths. Out of the 488 total, 97.3 percent were male, and 1.2 percent were female.
Regarding the sexual orientation of those who make up the 488 cases, 48 percent were listed as gay, 5.7 percent as bisexual, 3.9 percent as straight/heterosexual, 1 percent as "other," and 41.4 percent as "Unknown." The data released included an asterisk for the number of lesbian cases, which a footnote says could be four or fewer such cases.
At the briefing on Thursday, the Blade asked Dr. Mangla, the D.C. Health epidemiologist, to explain why he thought the number of D.C. monkeypox cases in gay men and other men who have sex with men were initially listed by D.C. Health officials to be over 90 percent of the total cases. But in recent weeks, the Blade pointed out, the data show the number of "gay" cases were at about 50 percent or a little lower and a new category of "unknown" sexual orientation cases was in the 40 percent to 50 percent range.
Mangla said he thought the discrepancy was due to a flaw in the data gathering during the early stage of the monkeypox outbreak in D.C. that has since been corrected. "It took us a few weeks to make that kind of adjustment and to say we are now confident enough that the data is accurate for policy decisions and anything else," he said.
He did not say whether he or D.C. Health knows which demographic groups made up the "Unknown" category of 41.4 percent in the most recent data released.