Charlize Theron says her oldest child is 'not a boy'
The actress adopted Jackson in 2012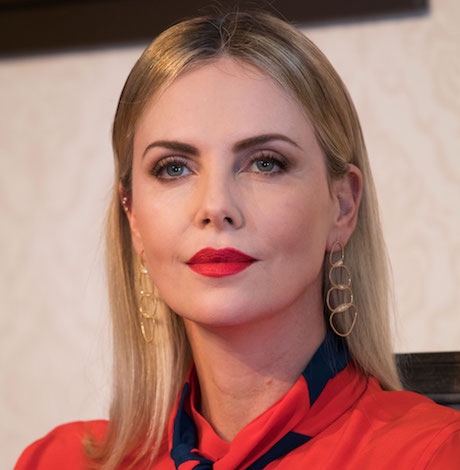 Charlize Theron revealed to the Daily Mail that her oldest child Jackson, 7, is "not a boy."
The South African actress adopted Jackson as a baby in 2012 and her second daughter August, who is now 3, in 2016. Theron says she believed Jackson was a boy until Jackson told Theron she didn't feel like a boy at a young age.
"Yes, I thought she was a boy, too," Theron told the Daily Mail. "Until she looked at me when she was 3 years old and said: 'I am not a boy!'"
Since then, Jackson has been photographed wearing skirts and dresses and donning long hair while out and about with Theron.
"I have two beautiful daughters who, just like any parent, I want to protect and I want to see thrive. They were born who they are and exactly where in the world both of them get to find themselves as they grow up, and who they want to be, is not for me to decide. My job as a parent is to celebrate them and to love them and to make sure that they have everything they need in order to be what they want to be," she continued."I will do everything in my power for my kids to have that right and to be protected within that.
Theron says she was inspired by her mother to allow Jackson to live her true self.
"You know, I grew up in [South Africa] where people lived with half-truths and lies and whispers and nobody said anything outright, and I was raised very specifically not to be like that," Theron says. "I was taught by my mom that you have to speak up; you have to be able to know that, when this life is over, you'll have lived the truth you're comfortable with, and that nothing negative can come from that."
Signature's acclaimed music director tackles 'Sweeney Todd'
Kalbfleisch excited to conduct 15-piece orchestration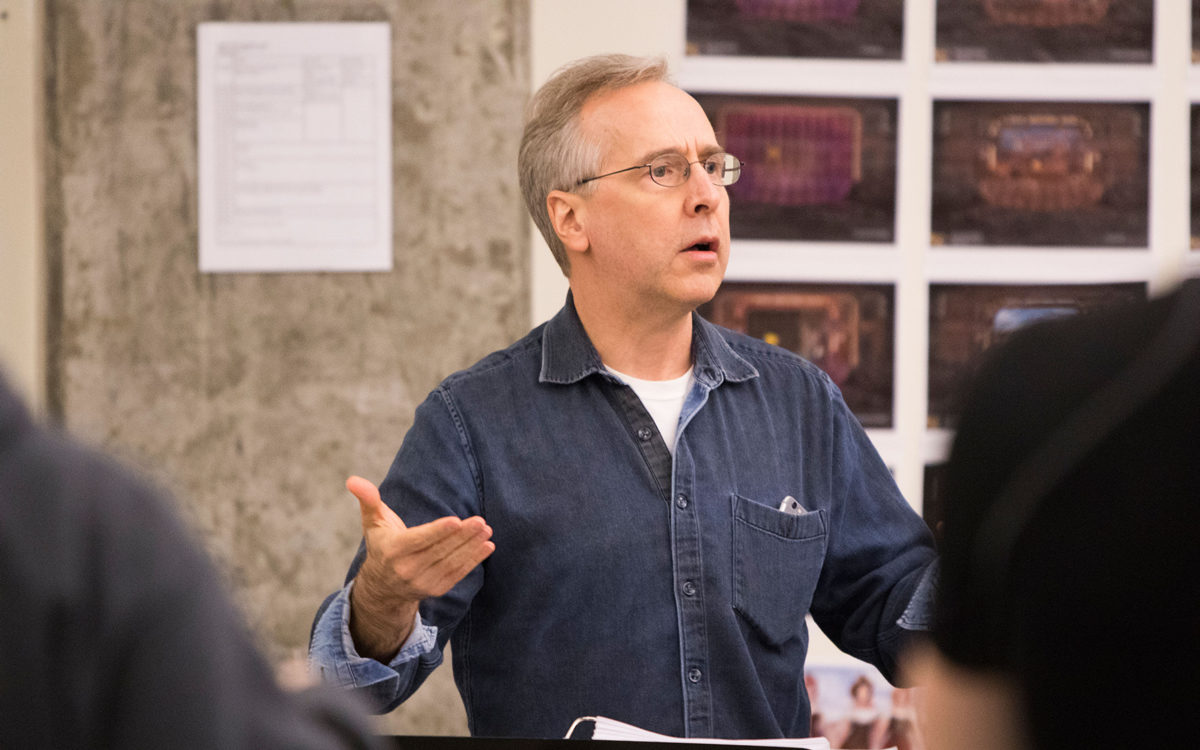 'Sweeney Todd'
Through July 9
Signature Theatre
4200 Campbell Ave.
Arlington, Va. 22206
$40-119
Sigtheatre.org
Typically, music directors play second fiddle to directors. "That's just how it is in theater," says Jon Kalbfleisch, longtime resident music director at Signature Theatre. "It's different with opera. But those audiences have altogether different expectations."
For the hugely talented Kalbfleisch, vying for attention has never been a concern. With 10 Helen Hayes Awards and an astounding 30 nominations under his belt, he's had his time in the limelight, and more importantly, the out music director is focused on the work.
Currently he's music directing his fourth production of composer Stephen Sondheim's "Sweeney Todd" at Signature Theatre and he couldn't be happier. He counts the famously hard to sing "Sweeney" as both his favorite Sondheim show and among his all-time favorite scores overall. He says "like all Sondheim shows it has a lot of challenges, the ensemble stuff is particularly hard and the finale is really tricky. When it goes perfectly though, it's wonderful."
A tale of revenge soaked in melodrama and dark humor, the 1979 hit musical set in grubby 19th century London is rife with memorable numbers including "The Worst Pies in London," "A Little Priest," "Johanna" and "Not While I'm Around." In Signature's current offering directed by Sarna Lapine, Sweeney, the disgruntled, murderous barber, and his ruthless pie-making accomplice Mrs. Lovett are played respectively by Broadway actors Nathaniel Stampley and Bryonha Marie.
Kalbfleisch first music directed "Sweeney" (Signature's first ever musical) in 1991 at the company's then home, the Gunston Arts Center in Arlington; his second Signature "Sweeney" starring Norm Lewis and Donna Migliaccio was in 1998 at Signature's legendary garage space; and there was a third production in the MAX Theatre, their top-notch permanent home in Shirlington in 2010 with Ed Gero and Sherri L. Edelen.
"What makes the current production unique," explains Kalbfleisch, who lives just a short walk from Signature, "is a 15-piece orchestration that Jonathan Tunick [famed longtime Sondheim collaborator] did for a production in the UK. When Tunick takes his own work and makes it for a small ensemble it feels utterly complete. The way he redid it, it doesn't feel smaller than the original."
Long before the cast convenes, Kalbfleisch begins his preparation, attacking a score as if he's never seen it before. For several weeks, he rehearses the orchestra, ensemble, and leads separately and together. Once the show opens, he conducts the 15-piece orchestra at every performance. Arduous? Maybe. But he enjoys every moment.
A meticulous professional prone to generous laughter, Kalbfleisch's first love is piano, but conducting runs a close second. He says "the opportunity to stand up and conduct 15 players with the terrific cast of 'Sweeney' that we have right now I'm in a very happy place."
Like many talented young pianists, the Lawton, Okla., native was recruited into musical theater: "My high school's choir director said you're going to be my accompanist. Similarly, my band director volunteered me to play piano for the school music 'You're a Good Man Charlie Brown' I had little choice."
"The experience was lots of fun, but it never occurred to me that it would be a big part of my career."
He studied classic piano at Cameron University in Oklahoma, and went on to earn a Master of Music, at Southern Methodist University in Dallas. It was in Texas that he really dipped his toe into music direction at a small professional theater with shows like "Pirates of Penzance" and a fully orchestrated "A Chorus Line."
Over his more than 30-year tenure at Signature, Kalbfleisch has music directed 33 Sondheim musicals. As an integral part of Signature, a Tony Award-winning regional theater, he's had the chance to collaborate with Broadway luminaries including Sondheim, Angela Lansbury, Chita Rivera, and Tunick. He's humbled and happy by the way things have worked out.
Looking forward, Kalbfleisch is ready for more pared down, big music Sondheim shows. He says, "Matthew [Matthew Gardiner, Signature's artistic director] is very appreciative of the music and keen on maintaining doing shows with as big of an orchestra that we can manage."
He's a terrifically busy guy. In addition to his work at Signature, Kalbfleisch is – among a zillion other things — the conductor of his hometown Lawton Philharmonic Orchestra and serves as the music director and organist at Capitol Hill United Methodist Church.
Sundays can be complicated. They might include church service, a matinee, and an evening performance. When his schedule is tight, it's just eating, sleeping, and working and not much else.
And when "Sweeney" closes in July? Kalbfleisch says he'll drop. Until the next job.
Virginia Queer Film Festival to debut
Inaugural event to hold screenings at ODU's University Theater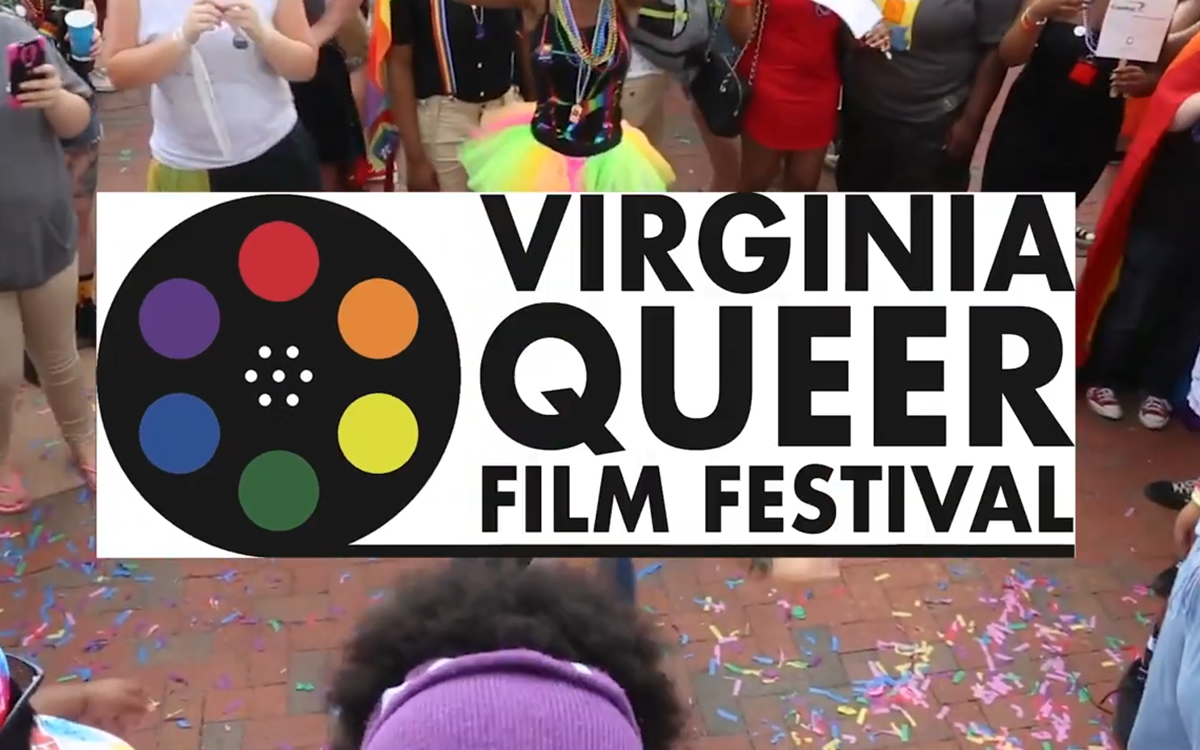 The inaugural Virginia Queer Film Festival will start on Wednesday, June 14 on the campus of Old Dominion University at the University Theater.
More than 35 films, including short packages, features and documentaries, will be screened. In addition to the films, there will be filmmaker talkbacks, educational workshops and opening and closing ceremonies.
Tickets are available on the festival's website.
Local tavern showcases queer songwriters
Quarry House Tavern to feature indie rock singers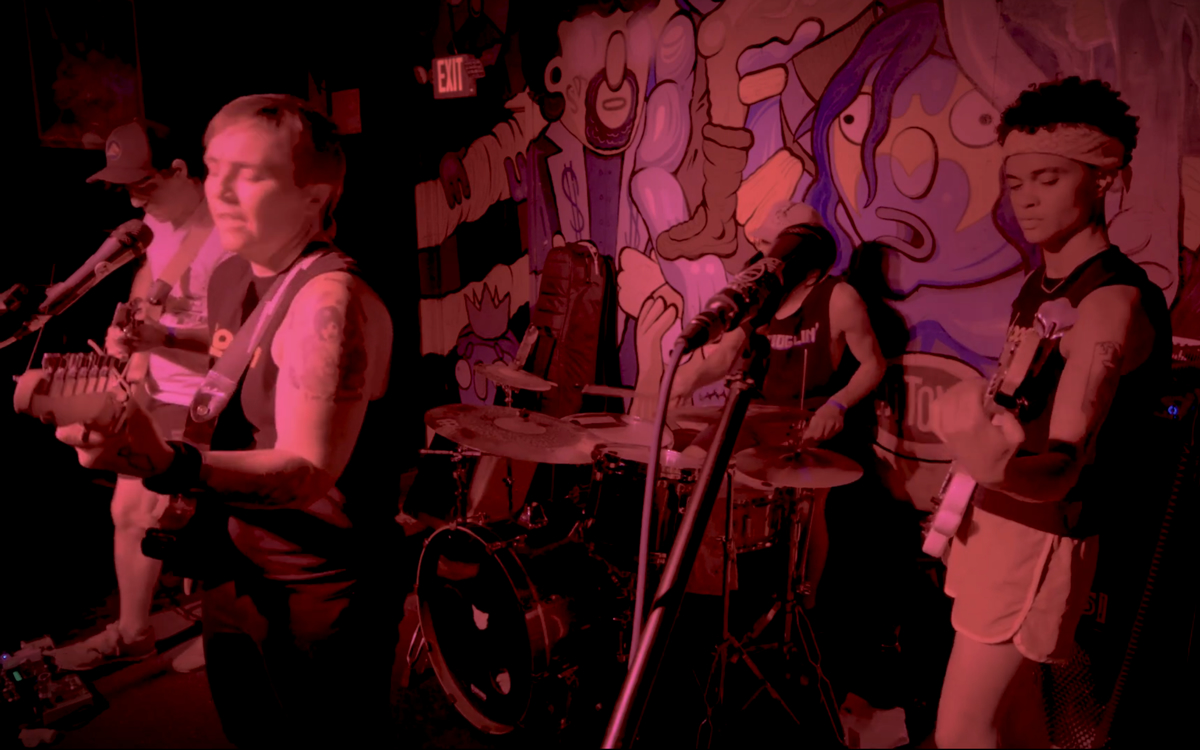 Three queer singers and songwriters will perform on Saturday, June 10 at 9:30 p.m. at Quarry House Tavern.
Indie rock singers Kym Register & Meltdown Rodeo, Tami Hart and Evil will perform. Evil, whose "depressed queer country" songs have been featured on Cartoon Network's "Adventure Time," will open the show.
Tickets start at $15 and can be purchased in Quarry House's website.