May 2, 2019 at 11:08 pm EDT | by Abby Wargo
Inaugural Midshore Pride debuts this weekend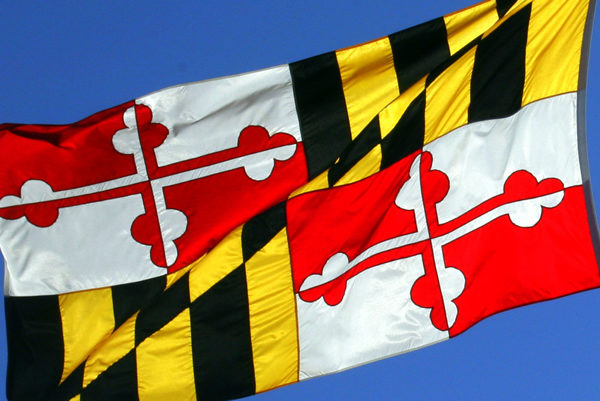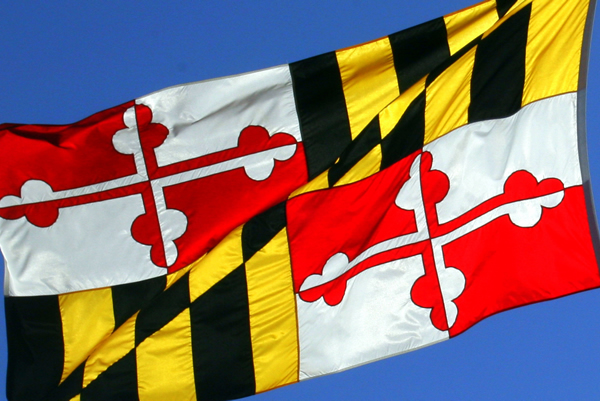 This weekend is historic for the LGBT population on the Eastern Shore. Midshore Pride, which encompasses events May 3-5, will be the Shore's first-ever Pride festival. 
The Midshore region spans three counties, and events will be held in Chestertown, Easton and Cambridge. Pride has been spearheaded by the Chestertown chapter of Parents and Friends of Lesbians and Gays (PFLAG).
Claire Hansen, the president of Chestertown PFLAG, said that the area "desperately needs" an event like Pride.
"When I was a student [at Washington College], there weren't even GSAs in the [local] high schools. So LGBT visibility in this area in particular has really only started to become apparent in the last 10 years," they said. "As a result, many people in the community have had to be relatively closeted. And being able to see other people who are part of your community who have experienced some of the same history that you've experienced, who have struggled some of the same ways that you've struggled, is really important."
Pride was brought to the attention of the public following a Feb. 19 Chestertown town council meeting when the event permit was narrowly approved in a 3-2 vote. Two councilmembers, Ellsworth Tolliver and Marty Stetson, opposed the event and made homophobic remarks in their reasoning behind their dissent. (In a Feb. 27 e-mail to The Elm, Washington College's student newspaper, Stetson said gays "do themselves a disservice by showcasing their lifestyle and highlighting themselves, in essence saying, 'Look at me I am different.' I feel they should just fit into society and if they feel the need to disclose their sexual preference, to do so on a personal basis.")
The response of the general public has been otherwise positive, according to Hansen.
"This event has actually been the most positive for transgender and gender-nonconforming people. At least, I've been hearing more from their parents since the event has gotten more public … they're happy," they said.
One of the reasons the event is so early in the summer is so Washington College students have the chance to attend before leaving for break.
"It's a tough time in the semester, but people seem excited, and I hope there's a really good turnout. Chestertown loves a good festival," said Casey Lockard, president of EROS (Encouraging Respect of Sexuality), Washington College's LGBT student group.
The local businesses of Chestertown are nervous for the amount of people the event will bring and are worried about having enough food, Hansen said.
"But they're also really excited because it means that there is going to be a lot of business and commerce coming to the area, which is one of the reasons why I was so surprised that the town council had the reaction that they had, because I would have thought that they would be excited about the amount of visibility and the additional commerce that it would have brought to the area," they said.
Hansen said they don't have an exact estimate of how many people will be in attendance because the outdoor aspects of the event are entirely weather-dependent, but the Friday events are expected to bring 300-500 people. Chestertown is estimated to have upwards of 1,000 people over the course of the weekend.
"I've heard people are coming up from D.C., I've heard that one girl from Towson [University] is bringing two buses of people from her school, so, it's reached well over 6,000 people at this point who have seen our posts," Hansen said.
The festivities began on Thursday, May 2, with the "Paint with Pride" event in Easton. Local artist Chrissy Montague instructed participants on how to paint a scene of the Northern Lights which encompassed all the colors of the rainbow.
On Friday, May 3, Downtown Chestertown's First Friday celebration will incorporate Pride. The businesses of Chestertown will show their support for the LGBT community and there will be live music in Fountain Park. Later in the evening, a comedy show, "Calls from the Gays," will be held at the Eastern Shore Land Conservancy (114 S Washington St #101, Easton) at 8 p.m. Comedy group Graveyard Goonz will bring their prank call show to a live audience.
On Saturday, May 4, PFLAG will be at the 20th annual Multicultural Festival in Idlewild Park from 10 a.m.- 2 p.m. There will be a local youth performance and T-shirts will be for sale. It is kid friendly.
Main event Pride in the Park will also be held on Saturday at Fountain Park in Chestertown from 1-5 p.m. There will be food and drinks, vendors, and kid-friendly activities. EROS will be running a face paint table. Chestertown Mayor Chris Cerino is kicking off the event with drag queen and Mayor of NYC Nightlife Council Marti Gould Cummings, a Kent County native based in New York.
There will be a series of performances throughout the afternoon, all emceed by Cummings. Musical groups such as Front Porch Orchestra, Max Brennan, Laura Todd, Fog After Midnight, the Crashbox Theatre Troupe, John Schratwieser, and E=MC2 will play. A series of speakers will talk at the event: Mark Procopio of FreeState Justice, Jabari Lyles of GLSEN Maryland, PFLAG Mid-Atlantic Regional Director Amy Adams, Heather Mizeur, Mayor Chris Cerino and Cummings. Drag performers from New York Coco Taylor, Didi Cumswell, PRIMME, Jaclyn Hyde, Blake Deadly, Cherry Poppins and Cissy Walken will also feature.
"We're excited to showcase who we are," Cummings said. "All the queens that are coming are from small towns, so they're excited."
In the evening, Cummings will also host a drag show at Washington College's Decker Theatre (300 Washington Ave., Chestertown) beginning at 9 p.m. The event will also feature Broadway performers — Kristina Nicole Miller, Michelle Dowdy and Mason Alexander— in addition to drag artists Jaclyn Hyde, Didi Cumswell, and Coco Taylor. Tickets are $15 for students with a student ID and $25 for adults.
Cummings has been involved in planning the event from the very beginning. In the past, he has done a drag series at Chestertown's Garfield Theatre which featured both drag artists and Broadway performers.
"Kent County is my home. I was nervous to do drag at the Garfield, it's very conservative here, so I was like, 'Are they ready for drag?' But it was received well," he said. "Of course, there are going to be homophobes, but seeing young people full of joy and gratitude — we have to do this event. They need to know that there are people like them. Queer people are human beings, and people need to see that and welcome it. I hope [people in Chestertown's] minds and hearts are open."
On Sunday, May 5, there will be a Drag Brunch, which is already sold out, at The 447 (447 Race St., Cambridge) at 2:30 p.m.
For the full list of events and for links to purchase tickets, visit pflagchestertown.com/pride-planning.