May 15, 2019 at 1:53 pm EDT | by Lou Chibbaro Jr.
Dr. Raymond Martins to leave Whitman-Walker for LGBT practice in Ga.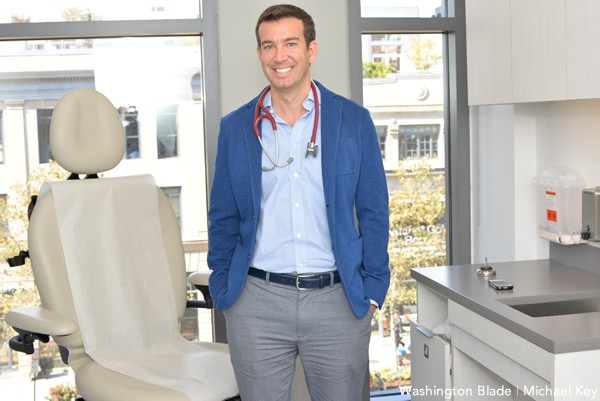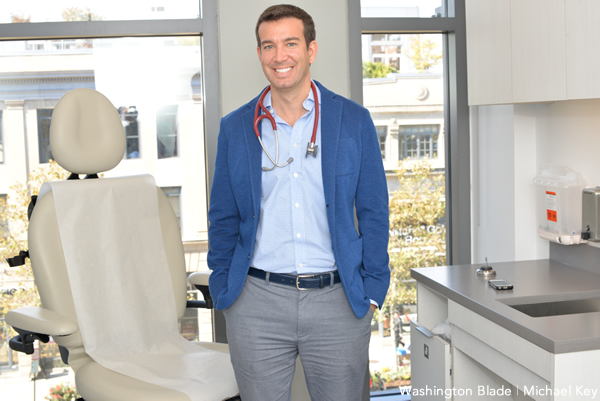 Dr. Raymond Martins, who has worked at D.C.'s Whitman-Walker Health since 2008, initially as Chief Medical Officer and currently as Senior Director of Clinical Education and Training, has announced he is leaving Whitman-Walker to start an LGBT-focused medical practice in Savannah, Ga.
Martins told the Washington Blade in a statement that he and his husband Chad, who's also a physician, had a daughter named Diana through a surrogate mom in Savannah.
"We fell in love with our surrogate Liz and her family and entertained the thought of moving there," Martins said. "Then it just seemed right," he said.
He said Diana, who is now one year old, "will be able to grow up with her surrogate family (including two amazing kids)." His husband Chad will continue in academics at Mercer University School of Medicine, which has a campus in Savannah, Martins said. And Martins plans to start a medical practice with a focus on the LGBT community in Savannah, where "there is a definite need for PrEP and transgender focused care," he said.
In addition to his role at Whitman-Walker as Senior Director of Clinical Education and Training, Martins has served as associate clinical professor of medicine at George Washington University, as assistant professor of family medicine and population health at Virginia Commonwealth University, and as assistant professor of preventive medicine at the Walter Reed Army Institute of Research and the Uniformed Services University of the Health Sciences.
"There currently is no medical provider in Savannah who focuses on the GLBT community," Martins said. "So personally I hope to bring a bit of Whitman-Walker to Savannah."
He and his family will be leaving D.C. for Savanah at the end of this month.