May 18, 2019 at 9:01 pm EDT | by Michael Radkowsky
ADVICE: Bad family reaction causes tension between boyfriends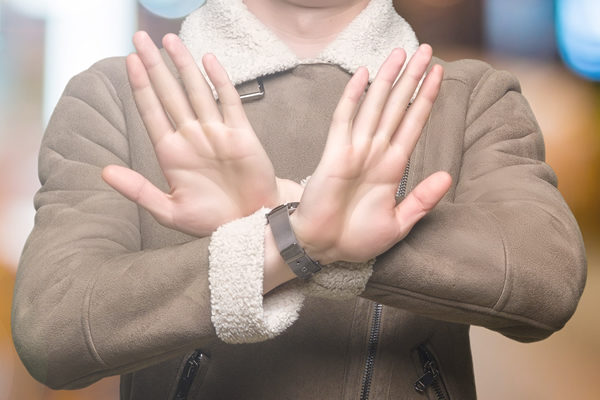 Hi Michael,
Ethan and I have been dating for about a year. When we met he wasn't out to his parents. He's 22 so I was OK with this. I did tell him that if this relationship is going to go somewhere, I'd prefer he be out to them. I just think guys who aren't out to their parents are kinda immature and fearful.
We talked about it a lot and Ethan also thought it was a good idea to come out to his parents. Not only because we're dating but because he just thought he should.
So three months ago he came out and their reaction was really bad. Now they aren't talking to him.
As a result Ethan is now in a bad mood almost all the time. He was really close to them and says he is feeling like the rug got pulled out from under his life.
Ethan says he doesn't blame me for his having come out to them, but I kinda feel like he does. Now he is almost always on a very short fuse. He apologizes some of the time and says he is just angry and upset at their reaction and he's not mad at me.
I am trying to be patient and nice to him even when he is explosive, like when he snaps at me over some mundane thing I did, such as leaving a dripping coffee mug on the counter and it made a ring.
But lately I am feeling like I'm letting myself be abused. Why should I just take it? So I am getting angry right back at him.
But when I yell, I don't really feel better and it doesn't cause him to stop yelling at me. Everything just gets worse.
What is the best way to respond?
Michael replies:
First off, look at the situation clearly. Ethan is being grouchy toward you, but being grouchy is not the same as being abusive. By telling yourself that you are being abused, you are getting yourself angrier and more reactive. You need to calm yourself, not egg yourself on, if you are going to be able to respond thoughtfully to a complicated situation.
Sometimes being nice to someone who is not being nice to you is the best choice. For example, when Ethan first came out to his parents and they responded badly, you were being compassionate if you absorbed his upset without reproach.
And sometimes it makes sense to be angry when someone treats you badly. Anger can send a strong message and it can galvanize us to all sorts of positive actions. But be discerning about when you choose to respond with anger by asking yourself if the situation is worth your getting angry and what your anger is likely to accomplish.
When you're getting mad at Ethan and the two of you go nowhere except downhill, you are simply giving a grouchy guy power over your mood and letting his bad mood infect you so that you feel miserable.
My suggestion is that you find a way not to just "take it," but at the same time not act out of anger. This is not easy. But it may leave you feeling a lot better than being sweet in response to a three-month grouchfest, or being miserable and furious. And by pursuing this route, you have a better chance of achieving some sort of useful outcome.
I suggest that you talk with Ethan in a way that lets him know where you stand. I'd suggest doing this when Ethan isn't angry, because he will be more likely to be receptive to what you say. Let him know that you understand where he's coming from, that you care about him, that you are fed up with bearing the brunt of his unhappiness and that you want him to take some steps forward.
For example: "Ethan, I know it was painful for you to be judged and rejected by your parents. Since then, I see how upset you are. I want you to know that I miss you. You've been pretty preoccupied and grumpy and I'm getting worn out by your meanness. I'm wondering if there's something you might do to come to better terms with what happened. You seem pretty stuck."
Don't issue an ultimatum, such as, "If you don't change, I'm out of here." Threats are bad for relationships. If Ethan keeps being nasty toward you, then you will have to decide if you want to stay.
You have an opportunity here to acquire an invaluable skill: Staying calm and thoughtful when someone close to you is acting badly or letting you down. When you can do this, you are able to be a solid and resilient person in all your relationships.
Michael Radkowsky, Psy.D. is a licensed psychologist who works with LGBT couples and individuals in D.C. He can be found online at michaelradkowsky.com. All identifying information has been changed for reasons of confidentiality. Have a question? Send it to Michael@michaelradkowsky.com.