May 4, 2019 at 6:00 am EDT | by Michael Radkowsky
ADVICE: My girlfriend wants me to pretend I'm just a 'friend' when her parents visit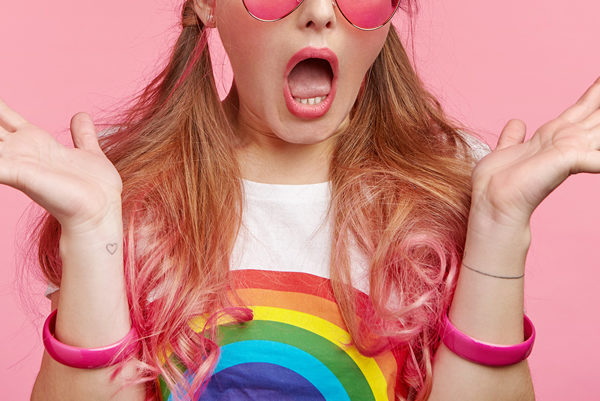 Michael,
My girlfriend is graduating from law school in May and her parents are coming to D.C. for her graduation.
Kristy isn't out to her parents. They have heard of me, but only as a good friend of Kristy's. We have been dating for a little over a year.
Kristy wants me to be at her graduation and wants me to pretend we're just friends in front of her parents.
I don't want to participate in a charade. This means not going to her graduation. Or, if I go to the ceremony, it means staying away from her and her parents, so that we aren't together on her big day.
Kristy is mad at me because I'm refusing to go. We've already had a version of this fight when her parents came for a visit last fall and she wanted me to meet them as "just a friend." But this time is worse because it's her graduation from law school.
Her parents are staying with her at her apartment and I asked her what she will do with the pictures of the two of us she has out. Kristy told me she is going to hide them.
I think this is a pathetic move and a horrible idea to lie to her parents about our relationship. If we stay together, how would she backpedal from having told them we're just friends? Lying makes everything too complicated.
Kristy says she isn't ready to come out to her parents now. I asked her what she's afraid of if she does come out to them, and all she could say was that she doesn't want to let them down. She says she knows they'd be unhappy if they knew she was lesbian.
Outside of this, Kristy is really cool and has a lot of self-confidence. I just don't get it.
How do I get though to her that she's perpetuating a really bad situation? Also, how do I deal with her insisting that I "be there" for her at her graduation when this means pretending we're not a couple?
Kristy tells me I am being an unsupportive girlfriend and that I should be more understanding that her parents would give her a tough time and evidently be devastated. She says I'm basically a spoiled brat for thinking it's easy for everyone to come out, because both my parents have gay siblings and are really gay-positive.
I understand that coming out isn't always easy, and I don't think I'm unsupportive for thinking it's important to come out to your parents and be honest. Help?
Michael replies:
You can't get Kristy to behave or think the way you do, or the way you'd like her to. Just as she can't get you to do her bidding.
You each can advocate for what you'd like from your girlfriend, but you have to let go of the outcome. This may mean accepting each other as you are, if you do want to be together at present.
Can you make your peace with having a girlfriend who isn't out to her parents? That absolutely does not mean that you must pretend to be straight or lie about your relationship to them. It simply means tolerating that Kristy is not out to them.
Can Kristy be OK with having a girlfriend who won't participate in her charade with her parents? If so, you and Kristy might have a viable relationship, for the time being.
Obviously, this situation isn't workable long-term, if the two of you want to take steps such as getting married, having a child or just including her parents in your lives in any kind of honest way.
If you're willing to tolerate the situation, waiting to see what Kristy does while honoring your own bottom line of behavior, then you can stay in this relationship — for now.
This would mean letting Kristy decide for herself how she wants to proceed, without your suggestions, prodding or ultimatums.
Similarly, if Kristy wants a healthy, mutually respectful relationship, she would be wise to respect your choices and stop trying to shame you into doing what she wants. Shaming at times serves a valuable purpose, but it is too often an ugly tool employed from a place of low functioning to manipulate another person.
You can't get Kristy to stop this behavior, although you can certainly ask.You do get to choose whether or not you want to keep living with it: If you decide that you don't want to be in this relationship with Kristy as she is, you are free to go.
The same point holds true for Kristy.
If you're considering staying put for the present, here is a question to consider: Is Kristy taking any steps to deal with her fears about letting her parents down? If she's not, you have good reason to be skeptical that she will change her stance anytime soon.
Michael Radkowsky, Psy.D. is a licensed psychologist who works with LGBT couples and individuals in D.C. He can be found online at michaelradkowsky.com. All identifying information has been changed for reasons of confidentiality. Have a question? Send it to Michael@michaelradkowsky.com.