PHOTOS: Night OUT at the Nationals
Washington Blade receives 'Spirit Award'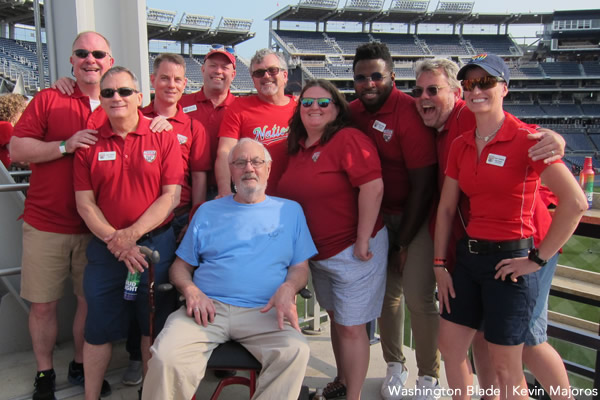 The Washington Nationals and Team DC celebrated the 15th Anniversary of the Night OUT at the Nationals on June 4th as the Nats took down the Chicago White Sox by a score of 9-5.
The longest running Pride Night in Major League Baseball sold over 6,100 tickets which is a record high for the event. Pitcher Stephen Strasburg picked up his 100th career victory and ace relief pitcher Sean Doolittle stepped in for the save.
Doolittle showed off his Pride Month Adidas cleats which he hand painted himself to honor the LGBT community. Former U.S. Representative Barney Frank and his husband Jim Ready threw out the first pitch and the Washington Blade received the Spirit Award. (Washington Blade photos by Kevin Majoros)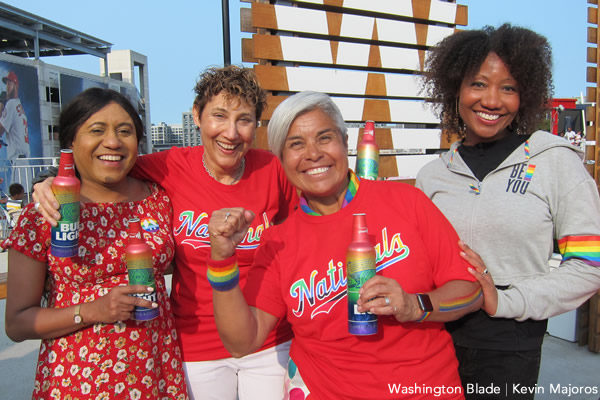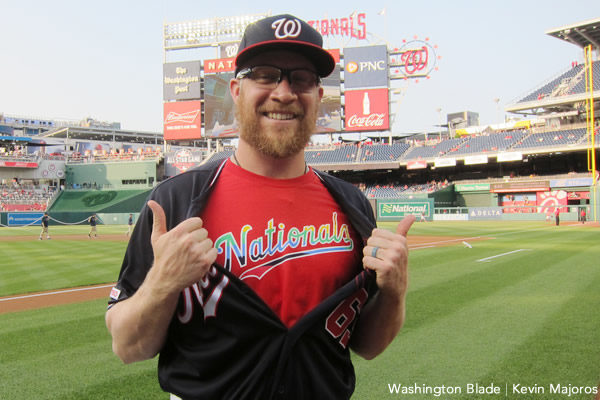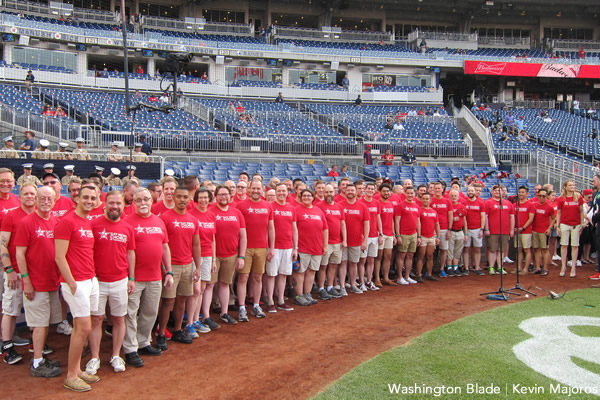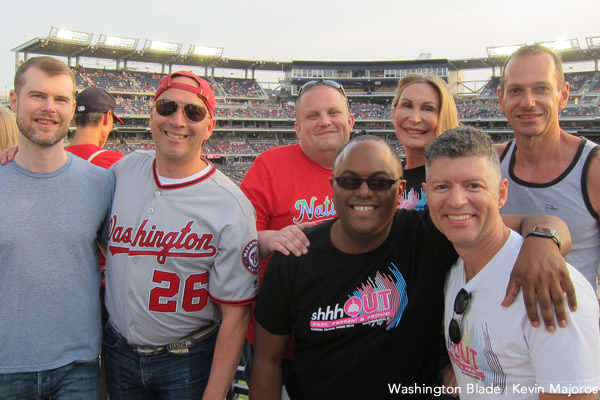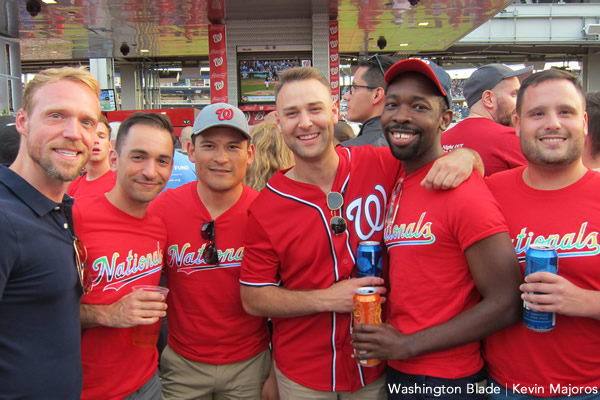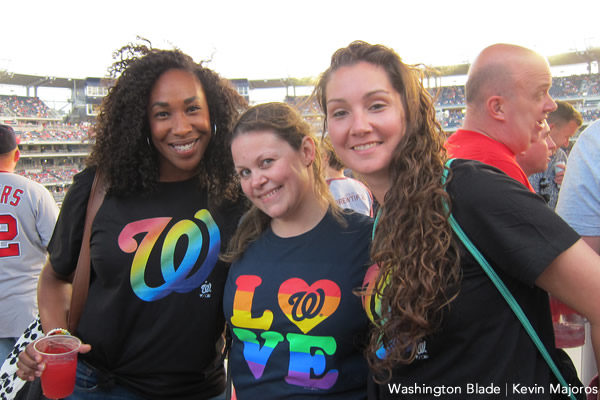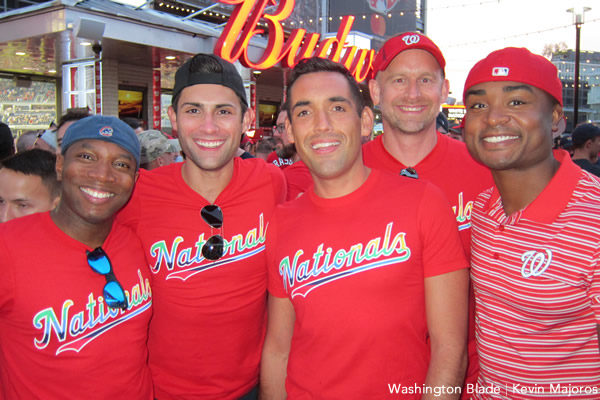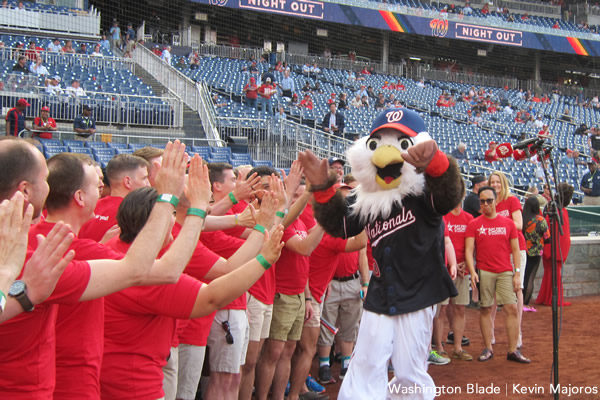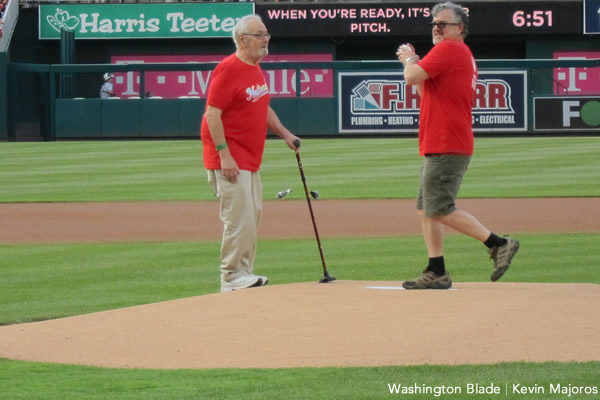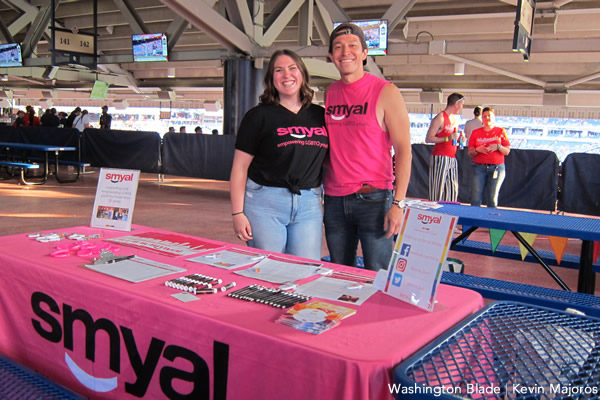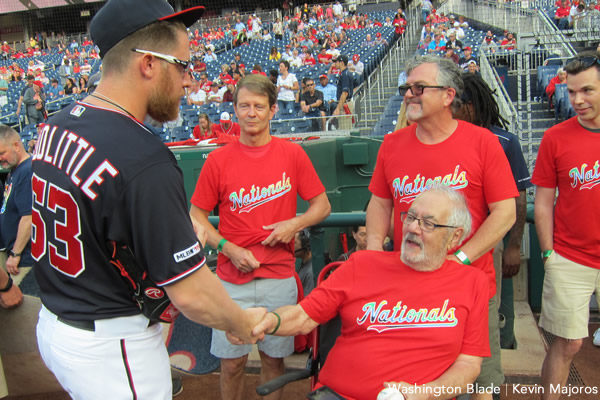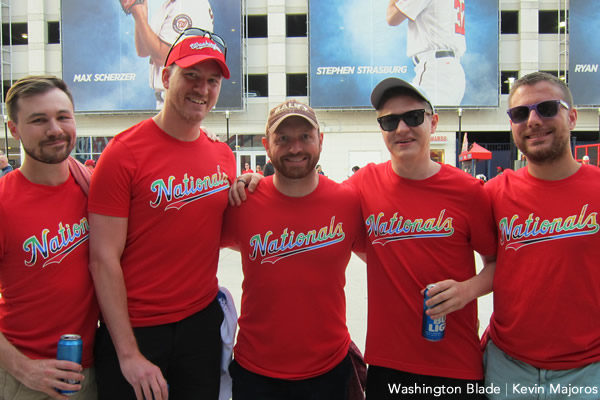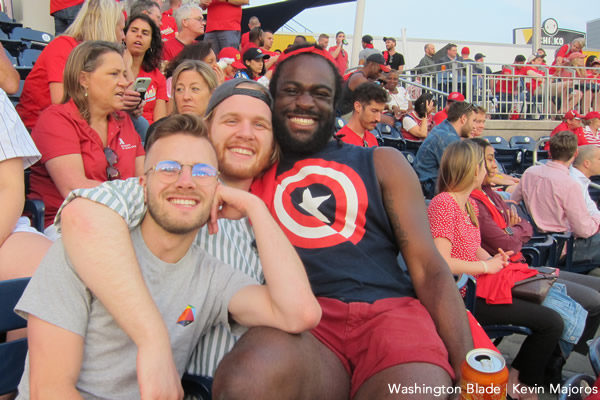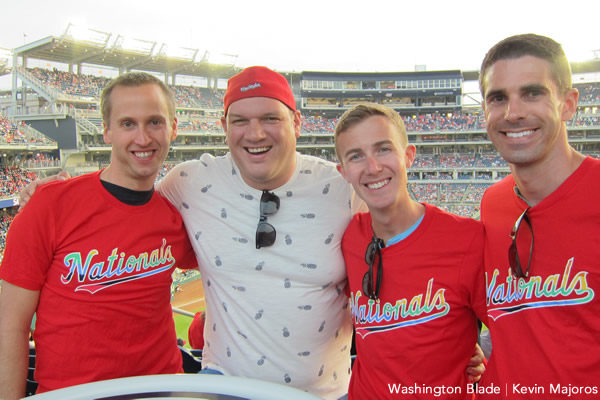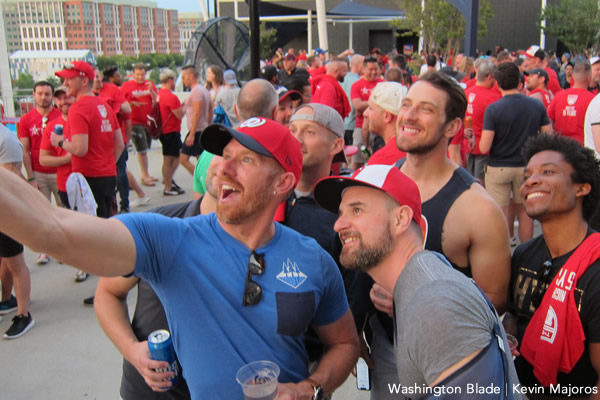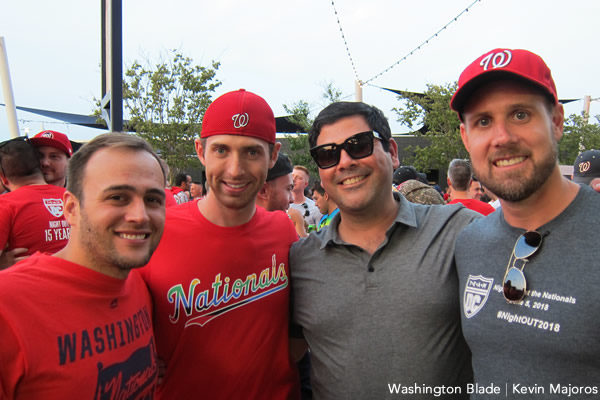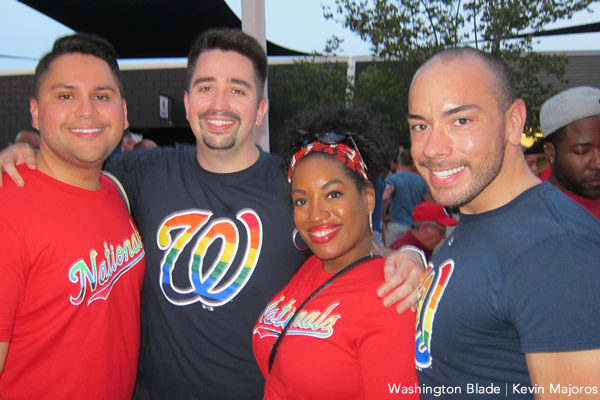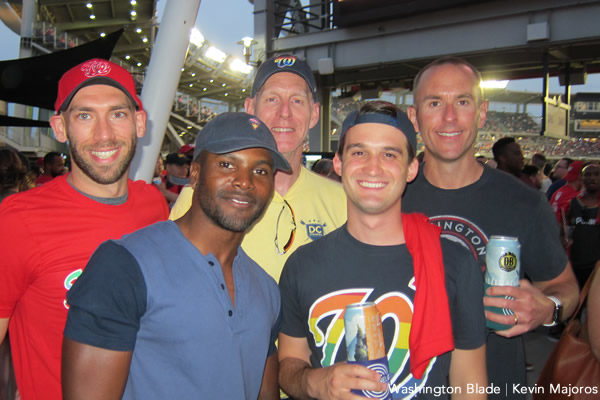 PHOTOS: Say it ain't snow!
Storm transforms D.C. into winter wonderland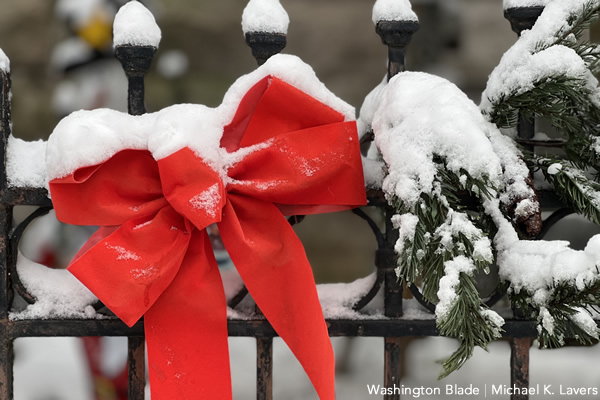 A snowstorm transformed D.C. into a winter wonderland on Monday.
More than 8" of snow fell in D.C., with some parts of Maryland and Northern Virginia receiving over a foot. The storm paralyzed traffic throughout the DMV and prompted federal government offices to close for the day. The D.C. Snowball Fight Association organized a snowball fight on the National Mall.
(Washington Blade photos by Michael K. Lavers)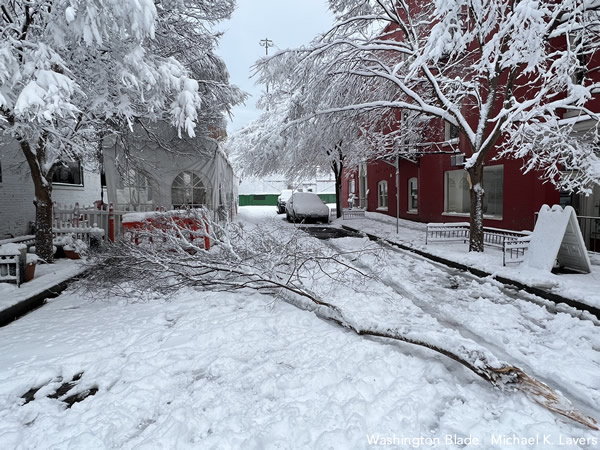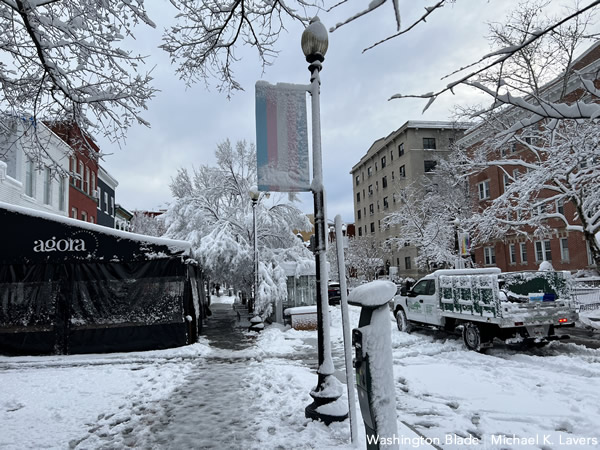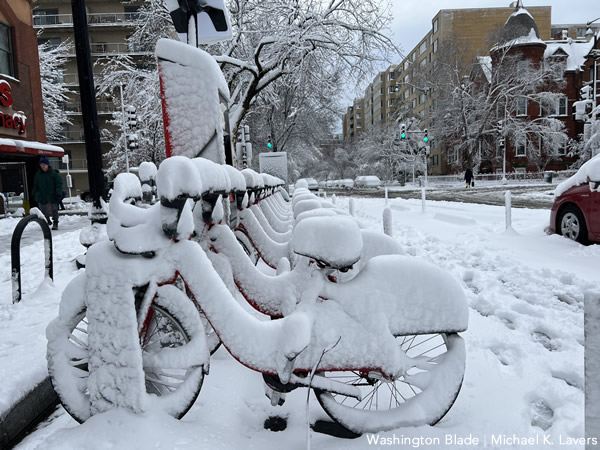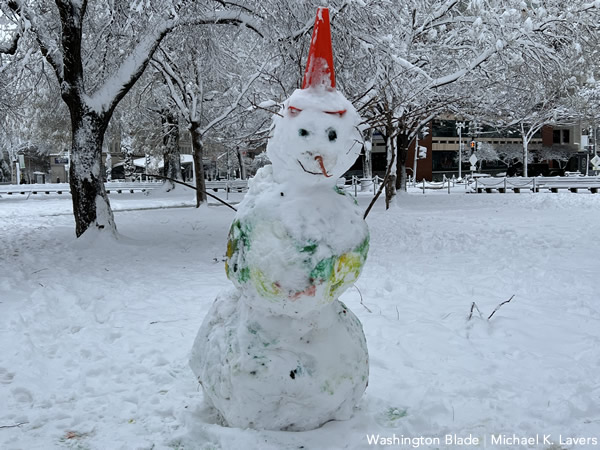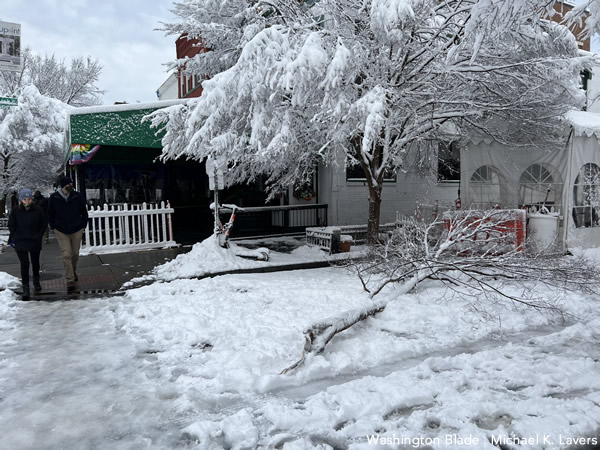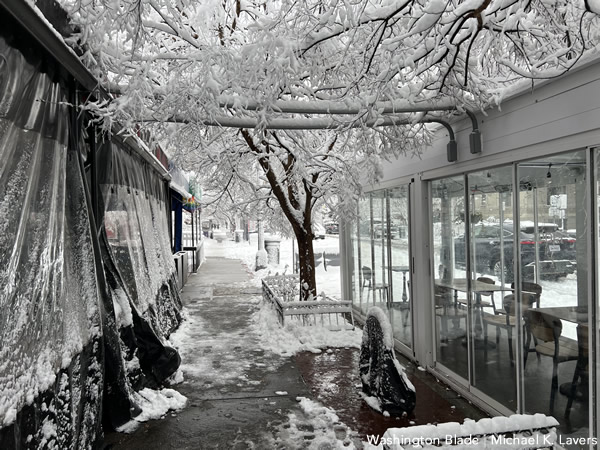 PHOTOS: Front Runners holiday party
LGBTQ social, activity group holds end-of-year gathering at All Souls Episcopal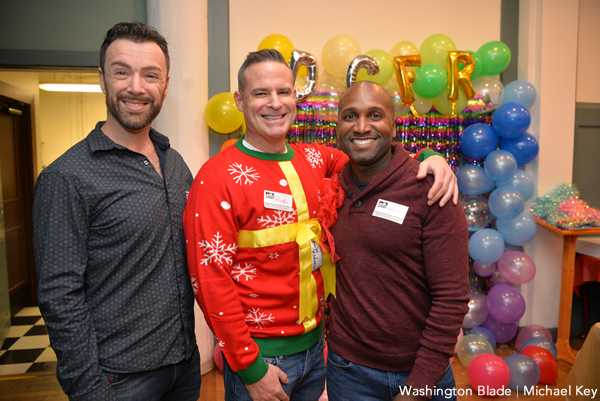 The LGBTQ running, walking and social group D.C. Front Runners held a holiday party at All Souls Episcopal Church on Saturday.
(Washington Blade photos by Michael Key)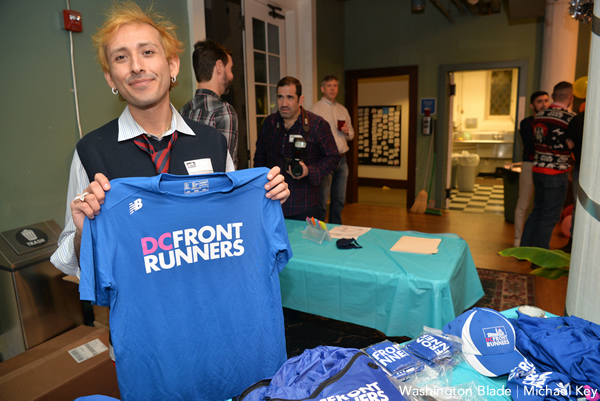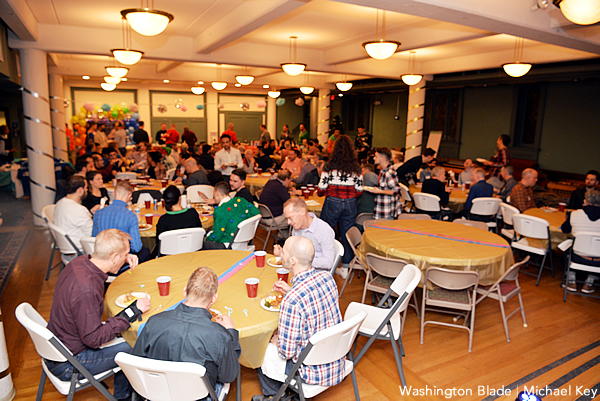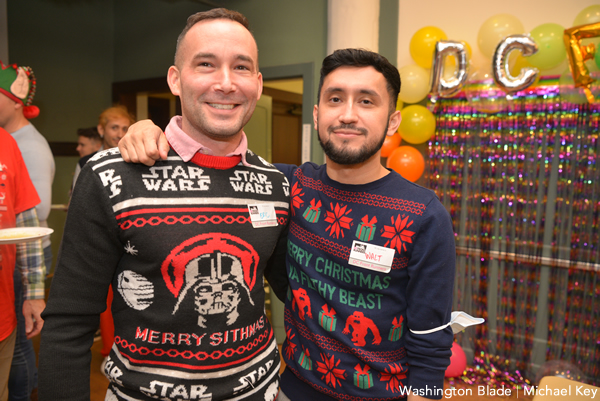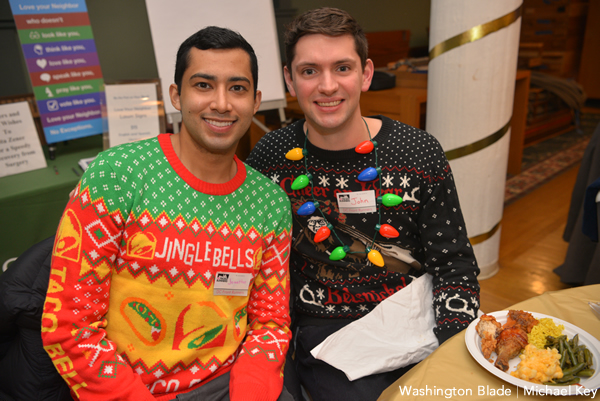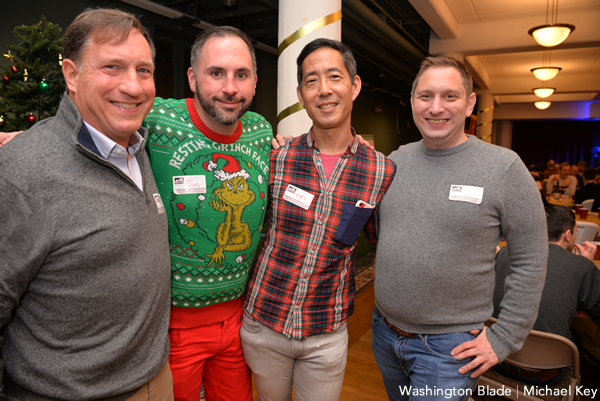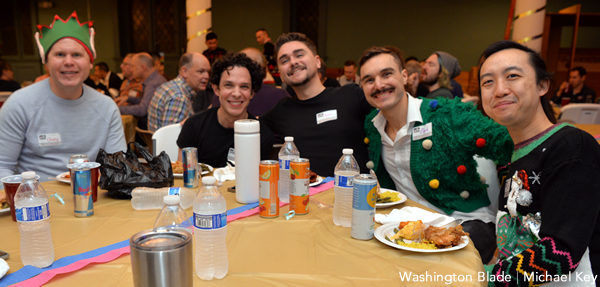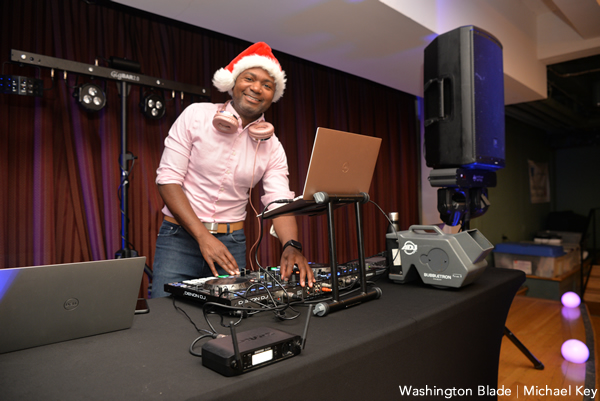 PHOTOS: GMCW Holiday Show
Chorus performs at Lincoln Theatre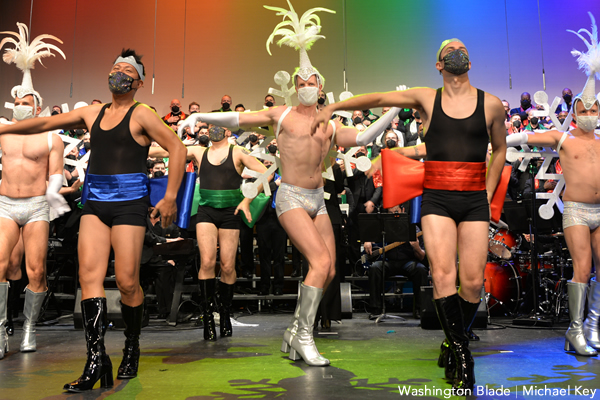 The Gay Men's Chorus of Washington performed its "Holiday Show" at Lincoln Theatre on Saturday. The Chorus has performances on Dec. 11 and 12. For tickets and showtimes, visit gmcw.org.
(Washington Blade photos by Michael Key)