June 20, 2019 at 12:01 pm EDT | by Kevin Majoros
PHOTOS: LGBTQ Pride Night at Camden Yards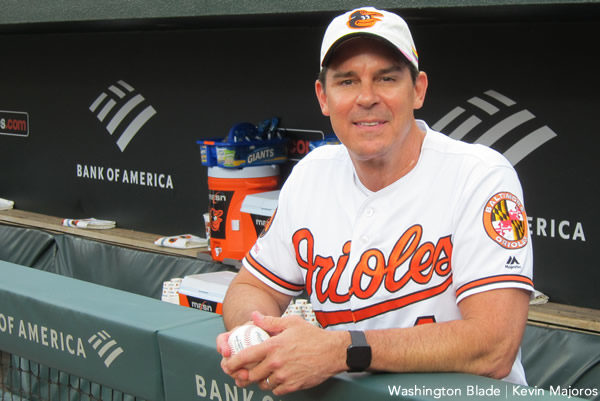 The Baltimore Orioles held their 2nd Annual LGBTQ Pride Night on June 12 with over 2,000 tickets sold for the community event. The Orioles lost to the Toronto Blue Jays by a score of 8-6.
The Baltimore Men's Chorus sang the national anthem as well as the national anthem of Canada. Former Major League Baseball player Billy Bean, who is openly gay and MLB's Ambassador for Inclusion, threw out the first pitch.
Baltimore City Police LGBTQ Liaison officers were on the field marking Camden Yards as a safe space as part of their Safe Place Initiative.