June 21, 2019 at 2:07 pm EDT | by Mariah Cooper
Troye Sivan dishes on being a gay icon on '73 Questions' with Vogue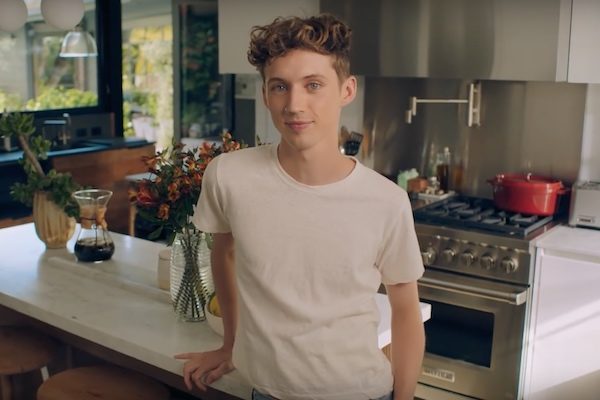 Troye Sivan is the latest celebrity to appear on the hit web series "73 Questions" for Vogue.
In the series, celebrities are asked a series of rapid-fire questions while they show the cameraman around their home. Sivan, 24, admits that the home he is giving a tour of isn't his but his manager's.
Sivan dishes on his celebrity crush, what it was like filming "Boy Erased," his favorite things about Australia and America and being called a gay icon.
The South African-Australian singer has mentioned in the past that he's "uncomfortable" being labeled a gay icon. In the video. he explains it's because the LGBTQ community is so diverse so it felt wrong to call himself the face of the community.
Sivan's boyfriend Jacob also makes an appearance.
Watch below.