June 22, 2019 at 12:15 pm EDT | by Joe Phillips
Three new Euro autos perfect for vacation season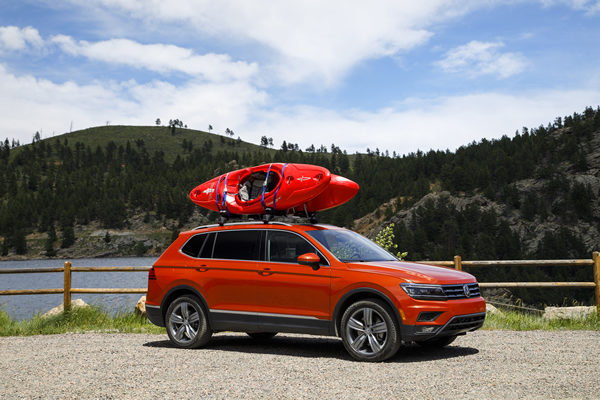 Finally, it's time for summer vacay. Whether trekking to Rehoboth, P-Town or anywhere in between, getting away from it all can be super smooth, especially in a Euro ride that can tackle autobahns and the Alps.
VW TIGUAN SEL PREMIUM
$38,000
MPG: 21 city/29 highway
Zero-60 mph: 8.2 seconds
Fully redesigned last year, VW's tony Tiguan mirrors the Jetta sport sedan on the front end and the newish Atlas SUV everywhere else. While this compact crossover is not as Herculean as the Atlas, the Tiguan is almost a foot longer than the previous version, making it ideal now for stowing cargo or adding optional third-row seating.
VW also took a lesson from the Asian automakers, offering an upgraded warranty policy with some of the longest coverage in the business. Gas mileage from the new four-cylinder turbo (the only engine available) is surprisingly good, though the tradeoff is less power than before. Luckily, paddle shifters help, providing a nice boost when passing pokey Sunday drivers.
Another plus: All-wheel drive helps grip the road in dicey weather. Sure, the base-model starts at just $25,000, but the high-end SEL Premium — even though it costs another $13,000 — is still more affordable than many rivals. Inside the cabin, there's plenty of Audi flair, including two-tone, faux-leather seats, a flat-bottom steering wheel and a space-age digital gauge cluster that can be customized for each driver.
There's also a 480-watt, nine-speaker Fender premium stereo and smartphone integration for Apple Car Play and Android Auto. The most surprising feature: An enormous panoramic sunroof, which makes this crossover feel like a ritzy four-door convertible.
BMW X4 M40i
$61,000
MPG: 20 city/27 highway
Zero-60 mph: 4.2 seconds
Stepping up from the VW Tiguan to the BMW X4 M40i means plunking down extra cash — lots of extra cash. But then, this high-end hauler looks more like a spirited sports coupe than a classic crossover. That's because of the low-slung profile and a rakish roof that slopes sharply into the liftgate.
Even though the chassis sits close to the ground, the seat position is higher than in most passenger vehicles. That means good driver visibility, at least when looking forward. The slanted roofline reduces rear visibility and cargo space. It also impedes backset headroom. But this is the only real dilemma of style over substance.
Otherwise, the X4 is finely tuned, with choice of two stellar engines: four-cylinder turbo in the base-model or a strapping six-cylinder turbo in the high-test M40i. Smoosh the gas pedal and the M40i roars down the road as fast as a Porsche Cayman sportster. Downshift and there's a thrilling backfire of crackles and pops from the exhaust.
As for safety features, a head-up display also indicates the speed limit, a helpful feature for lead-footed drivers. The steering wheel vibrates to warn you if a vehicle gets too close to your blind spot. And the forward-collision warning automatically applies the brakes if you don't react fast enough.
If you ever are in a crash, this BMW automatically calls for help. What the X4 doesn't do is integrate Android Auto, though it does support Apple CarPlay, but only for the first year, after which you have to pay a subscription fee. That's a real bummer.
On the plus side, the infotainment system sparkles, with a large 10.25-inch touchscreen sitting atop the dashboard. Sure, there's a 360-degree parking camera that shows the vehicle from above. But this system also renders three-dimensional images to view the vehicle as if you were, say, standing on the sidewalk or across the street and watching your vehicle navigate in and out of the parking space. That's plenty cool. So is the ability to login to a BMW app and view 3D images of everything happening around your vehicle when you're not there.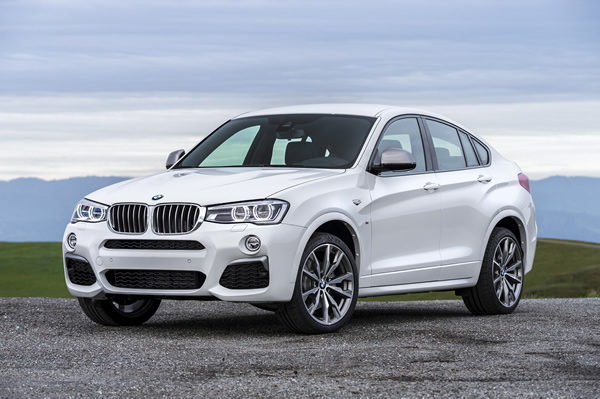 MERCEDES GLE 450
$63,000
MPG: 19 city/24 highway
Zero-60 mph: 5.3 seconds
For even more glam, consider the Mercedes GLE 450. Using the same design manual as the BMW X4, the sleek styling on this crossover evokes a sport-coupe vibe. Yet instead of a dramatically angled roof, Mercedes uses a bit of smoke and mirrors (or smoky glass, actually) to make the cargo area fade into the background and showcase the slanted rear roof pillars.
The result is not only twice as much cargo room as the X4, but also more headroom and legroom for rear-seat passengers. Of course, this also makes the Mercedes about 800 pounds heftier than the BMW, which hinders fuel efficiency and acceleration a smidge. But handling and braking are just as good. And Mercedes can't seem to help itself when offering over-the-top options, including four-zone climate control, soft-close doors and an air-purification system that zaps nasty smells before they enter the cabin and can even emit your favorite fragrance.
The ambient lighting system, with a dazzling choice of 64 colors, will flash blue or red when you adjust the climate control temperature. And a 13-speaker Burmester sound system flawlessly mimics any type of acoustics, from concert hall to rock concert. There also are two, 12.3-inch display monitors on the digital dashboard: one for the speedometer, odometer and other assorted driving gauges, and the other for the exquisite infotainment system. Operating so many high-tech gizmos can be overwhelming and, at times, less than intuitive. And yet, for most luxury buyers, my guess is these glitzy amenities will be hard to resist.