July 18, 2019 at 1:16 pm EDT | by Joe Phillips
AUTOS: Ford Mustang Bullitt is limited edition Steve McQueen tribute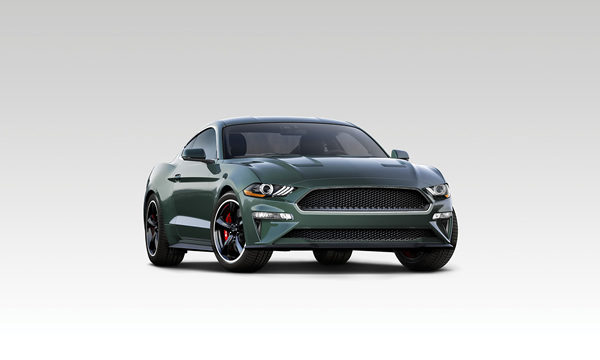 As a gearhead who still fawns over Matchbox cars and Gran Turismo video games, it's the cars with muscle that really get my motor running. Of course, toys are one thing but reality is even better.
FORD MUSTANG BULLITT
$48,000
MPG: 15/24
Zero-60 mph: 4 seconds
For muscle car mavens, it doesn't get much better than a Ford Mustang Bullitt. Introduced last year in time for the 50th anniversary of the action movie "Bullitt," this is the third tribute model since Steve McQueen's legendary car chase through the streets of San Francisco.
This limited-edition version — available for only two years or so — comes in select colors, including the iconic dark green on the original. Some of the same barebones styling is here, which means no Mustang badging on the wide black grille (though you'll find a shiny Bullitt badge on both the trunk lid and steering wheel). And while the V8 in the 1968 sportster churned out an impressive 320 horsepower, today's fastback, based on the high-test Mustang GT, boasts a whopping 480 horsepower.
A simple tap to the accelerator lets you fly down the road. Premium Brembo brakes give you plenty of control. Adding to the fun is the six-speed manual transmission with a nifty shifter knob that looks like a white billiard ball. The deep, guttural exhaust growl courses through your veins and becomes louder and more menacing each time you downshift.
Despite the macho appearance and performance, there's plenty of pampering: heated/ventilated seats, smartphone integration, voice-control infotainment system and more. There's also a blind-spot monitor and cross-traffic alert to help keep things safe. Most of all, this retro pony car neatly combines today's tech gear with old-school cool.
FORD F-150 RAPTOR
$54,000
MPG: 15 city/18 highway
Zero-60 mph: 5.1 seconds
With the surging popularity of crossovers and other haulers, today's muscle cars aren't just two-door coupes anymore. Ford took its popular F-150 pickup truck — the best-selling vehicle in the U.S. for the past 37 years — and gave it the heart and soul of a hard-charging Mustang.
Power comes from a 450-hp twin turbo V6, which easily propels this 5,600-pound beast around corners and twisty roads. The Raptor's overall look is imposing, with harshly chiseled corners and a towering presence. At 250 inches in length, the mammoth SuperCrew Cab model is almost two-and-a-half times longer than a Smart Fortwo. And the 8,000-pound towing capacity is impressive.
Yet beneath the Hulk-like demeanor lies a refined ride, with handling that's light and nimble. The electronically adaptive suspension helps. So do the massive 34-inch tires, which also come in (yowza!) 35 or 37 inches. Despite the high ground clearance, the aluminum running boards allow you to easily get in and out of the truck.
As in the Mustang, you'll find Recaro racing seats (this time with Raptor stitching) and a throaty exhaust note. There's also smartphone integration, 360-degree camera and 10-speaker Bang & Olufsen stereo. Plenty of safety features are included, along with tons of interior storage and a power-sliding rear window. With so many amenities, the Raptor almost feels like a luxury car. But make no mistake, this is one tough Tonka toy on steroids.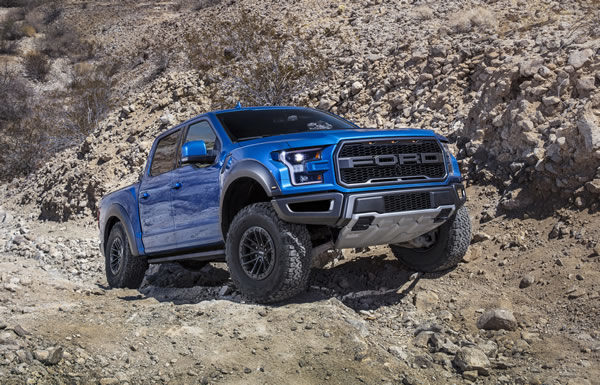 JEEP GRAND CHEROKEE TRACKHAWK
$89,000
MPG: 11 city/17 highway
Zero-60 mph: 3.5 seconds
Over at Jeep, known more for its off-roaders and family haulers, the automaker is also flexing its muscles. The result is the amazing Grand Cherokee Trackhawk, a premium crossover where all hell breaks loose. Literally.
Powered by the 707-hp supercharged Hellcat V8 — a phenomenal engine used in the Dodge Challenger and Charger — this track-worthy contender is faster than an Aston Martin Vantage or Porsche 911 Carrera. Mash the accelerator into the floorboard, and suddenly you can imagine what supersonic flight must feel like. Luckily, as you hurtle down the road like a screaming banshee, the superb braking can bring you back to reality. You can also select from various drive modes (Auto, Sport, Track, Snow and Tow) depending on the weather or your mood.
And there's plenty of cargo space and stowage compartments. The cabin is loaded, featuring an Audi-like steering wheel and gauges, along with carbon fiber trim, panoramic sunroof and 8.4-inch touchscreen infotainment system. A spectacular Harman Kardon stereo with 19 speakers is also available. Of course, such power and panache come at a price, which is why the Trackhawk is the most expensive Jeep ever.
Toss in all the options, and suddenly you're shelling out more than $100,000. Still, that's less than most exotic cars. And who knows, you may be able to save in other ways. After all, who needs all those Red Bolts when the Trackhawk can jolt you awake.