July 10, 2019 at 5:31 pm EDT | by Richard J. Rosendall
Immigrants are an enrichment, not a threat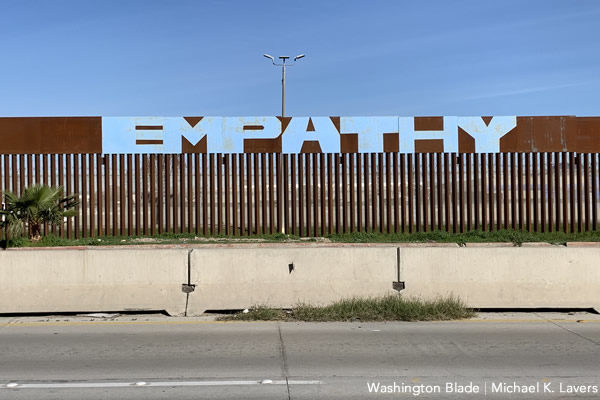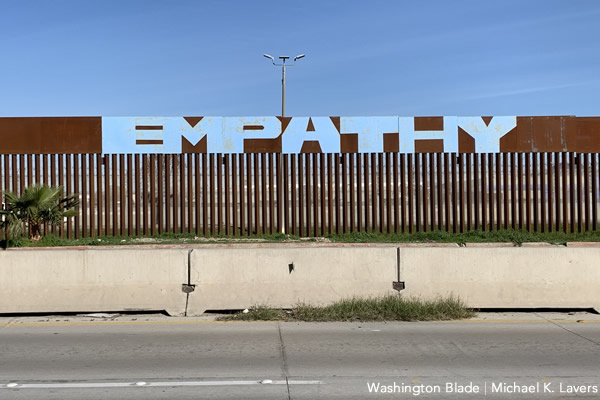 I don't know about you, but I am sick of conservative Never Trumpers blaming liberals in advance for our trickster president's re-election, as if they hadn't spent decades paving the way.
One playground for recriminations is America's border with Mexico. A conservative colleague accuses me of helping to reelect Trump by being soft on the so-called immigration crisis. I proudly plead guilty. I refuse to prove my patriotism by pandering to fear and loathing I do not feel. I have known some undocumented immigrants, and I would trust those good people with the keys to the city as I would never trust the mountebank in the executive mansion.
As the Center for American Progress declared last month, "[D]espite the toxic, nativist rhetoric and policy President Donald Trump regularly peddles, the United States is neither being invaded, nor does it face an unmanageable migration crisis."
Recent headlines, we should note, are damning: "Detained migrant children got no toothbrush, no soap, no sleep. It's no problem, government argues." "Graphic, sexually explicit Facebook posts roil Border Patrol." "DHS Needs to Address Dangerous Overcrowding and Prolonged Detention of Children and Adults in the Rio Grande Valley." That last one is from the inspector general at the Department of Homeland Security.
This is America in the age of Trump. As Adam Serwer wrote in The Atlantic in October 2018, "The Cruelty Is the Point." The fact that the policy of deterrence is not working does not matter to Trump. The only thing he cares about is provoking his base.
All I directly witnessed of Trump's MAGA 4th of July celebration was the noise of fighter jets flying over my apartment; the fireworks a dozen blocks south were entirely obscured by smoke. The TV cameras showed a folly in which overhype, vanity, and bad weather ignominiously combined. After his Forgettysburg Address confusing two wars and inventing 18th century airports set off a torrent of mockery, Trump blamed his Teleprompter. The enduring problem, however, is a habitual bullshitter's inability ever to admit an error.
Behind the snafus and stupidity crouched a more insidious beast: a belief that America is made great not by its ideas but by its military stockpile. Belligerence and resentment may boost voter turnout, but do not enhance governance.
The argument that allowing economic migration will set off a stampede is like the argument that gay marriage would cause straight men to leave their wives. In fact, illegal immigration is down.
Migration is a constant of human history. Harping on rules of asylum is beside the point. America's colonialist practices in Central and South America, including economic exploitation, toppling of governments, and financing of insurgent groups, contributed greatly to the problems from which the migrants are fleeing. We owe those countries help, not punishment.
Author Suketu Mehta writes in This Land Is Our Land: an immigrant's manifesto:
"I am angry: about the staggering global hypocrisy of the rich nations, having robbed the poor ones of their future, now arguing against a reverse movement of peoples—not to invade and conquer and steal, but to work. Angry at the ecological devastation that has been visited upon the planet by the West, and which now demands that the poor nations stop emitting carbon dioxide. Angry at the depiction of people like my family and the other families that have continued in my family's path, because they had no other choice, as freeloaders, drug dealers, and rapists. I'm tired of apologizing for moving. These walls, these borders, between the peoples of the earth: they are of recent vintage, and they are flimsy."
The threat to our republic is not from migrant families, but from a president whose vandalism is fueled by authoritarian nationalism.
Populist candidate Trump ran against immigrants and Goldman Sachs. President Trump kept demonizing immigrants but put several Goldman Sachs execs in his administration. As Mehta notes, Hannah Arendt called this old game the "alliance between mob and capital"—enrich plutocrats at the expense of the working class, then scapegoat strangers.
We must object. Our national creed is inconsistent with rule by fear.
Trump's grandiosity was triggered by the 2017 Bastille Day parade in Paris. To that I say: Vive la résistance!
Richard J. Rosendall is a writer and activist. He can be reached at [email protected].
Copyright © 2019 by Richard J. Rosendall. All rights reserved.