Living an 'American nightmare'
Blade contributor describes La. detention facility as hell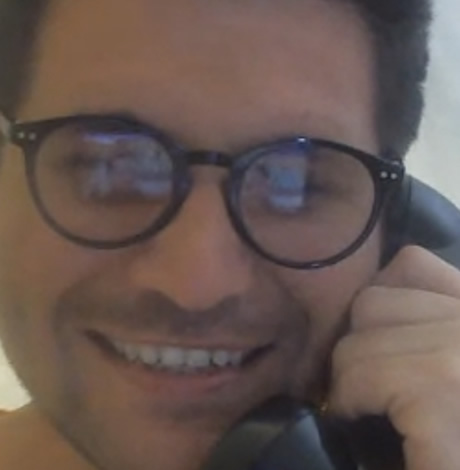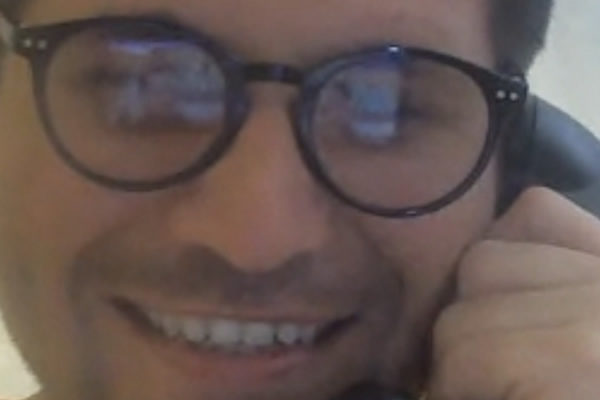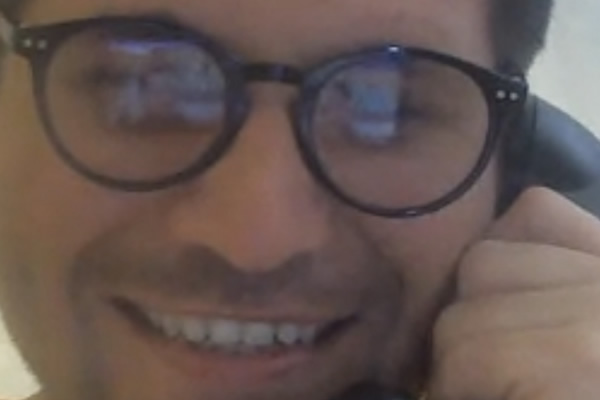 Editor's note: Yariel Valdés González is a Washington Blade contributor who has asked for asylum in the U.S.
Valdés has previously described the conditions at the Bossier Parish Medium Security Facility in Plain Dealing, La., where he remains in U.S. Immigration and Customs Enforcement custody as a human rights violation. An ICE spokesperson in response to Valdés' previous allegations said the agency "is committed to upholding an immigration detention system that prioritizes the health, safety, and welfare of all of those in our care in custody, including lesbian, gay, bisexual, transgender, and intersex (LGBTI) individuals."
The Blade received Valdés' op-ed on June 29.
PLAIN DEALING, La. — The American dream to live in absolute freedom; safe from the threats, persecution, violence, psychological torture and even death the Cuban dictatorship has imposed on me because of my journalistic work fell apart in my hands as soon as I arrived in Louisiana. The Cubans here who are also seeking protection from the U.S. government welcomed me to the Bossier Parish Medium Security Facility with an ironic surprise. They opened their arms and told me, "Welcome to hell!"
I could hardly believe they have spent nine, 10 and even 11 months asking, waiting for a positive response from immigration authorities in their cases.
I was under the illusion that after an asylum official who interviewed me at the Tallahatchie County Correctional Center in Tutwiler, Miss., on March 28 determined I had a "credible fear of persecution or torture" in Cuba, one hearing with an immigration judge would be enough to obtain my conditional release and pursue my case in freedom as U.S. law allows. But I was wrong. The locals (here at Bossier) once again took it upon themselves to dash my hopes.
"Nobody comes out of Louisiana!" they proclaimed.
It only took a few minutes for my dream, like that of many others, to turn into a nightmare. The more than 30 migrants who arrived in Louisiana on the afternoon of May 3, coming from Mississippi after more than a month detained at Tallahatchie, were plunged into a deep depression that continues today. Only the tears under the blanket that nobody can see are able to ease my desperation for a few minutes and then I once again feel it in my chest when I think of my family in Cuba who continues to receive threats of jail and death from the Cuban dictatorship because of my work with "media outlets of the enemy." This reality is the only thing that awaits me back there. I therefore see the situation in Louisiana and I am once again afraid. I cannot see an exit. Prisoner here, prisoner if I return to Cuba. I feel trapped.
Violation of their own laws
I realized a few days after I arrived in Louisiana the subjectivity of who makes the decisions matters, not objectivity or attachment to those who are being held. Louisiana feels like a lost piece of "gringo" geography at which nobody seems to look, or to the contrary, it is a coldly calculated strategy that triumphs on authoritarianism, abuse of power or intransigence. I don't know what to think.
More than a few who have arrived here have come to the conclusion the U.S. has made migrants its new business. Keeping migrants in their custody for so long keeps hundreds of employees and lawyers in business, as well as generating huge profits for the prisons with which U.S. Immigration and Customs Enforcement contracts. It has become clear the government prefers to waste more than $60 a day per migrant than set us free under our own recognizance.
"Louisiana is an anti-immigrant state," Arnaldo Hernández Cobas, a 55-year-old Cuban man whose asylum process has taken 11 months, tells me. "It is not possible for any of the thousands of people who go through the process to leave victorious."
Hernández tells me ICE agents have not met with him once during his confinement and the deportation officer has never seen him.
"I don't know if I am allowed to have bail," he says. "Judge Grady A. Crooks affirms that we do not qualify for this and he does not give it to those who qualify for it because they can flee. This only happens in this state because migrants in other places are released and can pursue their cases on the outside after they make bail."
Another way to obtain conditional freedom is through parole, a benefit the federal government offers to asylum petitioners who enter the country legally and are found to have a credible fear of suffering, facing persecution or being tortured in their countries of origin.
"To grant it, ICE asks for a series of questions that relatives should send to them, but what is happening is that they don't give them enough time to do so," says Arnaldo.
This is exactly what happened with me.
My family managed to send the documents the next day for my parole interview, which was scheduled for the following day. ICE nevertheless denied me parole because I did not prove "that I am not a danger to society." I am sure they didn't even take my case seriously.
There are stories that border on the absurd because many migrants have received their parole hearing notifications the same day they should have filed their documents. One therefore feels as though ICE mocks you to your face and your feelings of helplessness reach the max.
The awarding of parole is a new procedure ICE must complete, but it does not go beyond that. They use this and other crafty strategies to "stay good" in the eyes of the law and they therefore keep asylum seekers in custody for months. They bring them to hearings they will not win, pushing for the deportation of those who do not succumb to the pressure of confinement without properly assessing the risk to their lives that returning to their native countries would entail.
ICE is required to free us a few days after it grants parole, and we already know it doesn't want to do this. Their goal is to keep us locked up at all costs.
"The cruel irony is that the majority of asylum seekers who follow the law and present themselves at official ports of entry don't have to ask an immigration judge for their release from custody," declared Laura Rivera, a lawyer for the Southern Poverty Law Center, an organization that provides legal assistance to immigrants, in an article titled, "Stuck in 'hell': Cuban asylum seekers wither away in Louisiana immigration prisons." "To the contrary, their only avenue to secure their freedom is to ask the same agency that detains them, the Department of Homeland Security."
But DHS — as Rivera details in the article published by the Southern Poverty Law Center — is ignoring its mandate to consider requests for release in detail. And to the contrary it denies conditional release without justification.
"Men are kept hidden from the outside world, locked up and punished for defending their rights and are forced to bring their cases before immigration judges who deny them with rates of up to 100 percent," affirmed Rivera.
Another of the process violations in Arnaldo's case was he was assured where he was first detained that he could win his case along with that of his wife, "but when he came" to Louisiana the judge "told me this was not allowed, that each case is different." Arnaldo's life cannot be different from that of his wife because they have been together for 37 years. His wife has been free for nine months, but he remains behind bars. And so, it happens with mothers and sons, brothers and people who have identical cases. Once again, subjectivity determines a person's fate.
During his hearing with Crooks, Arnaldo declared he feels "very uncomfortable" because he considers him an extremist.
"He said that he only recognizes extreme cases," says Arnaldo. "Doors mean nothing to him. He describes himself as a deportation judge, not an asylum judge. In the entire time that I have been here nobody has won asylum, not even bail, only deportations."
Conclusive proof of the judge's extremism came one day when another judge ran the hearings and the migrants who presented their cases that morning received asylum. The example could not have been more illustrative.
Douglas Puche Moxeno, a 23-year-old Venezuelan man who has spent nine months in Louisiana, also said the detainees "did not receive more information on how the process should be followed and how one should do it."
"I don't know if they explained to us the ways to obtain a conditional release," he says.
In relation to their hearings, Douglas says "the judge told me that he knew the real situation in Venezuela, but he did not grant me asylum because I am not an extreme case. He is waiting for someone to come to the United States without an arm or a leg to be accepted."
The migrants in Louisiana are trying every way possible to be released. They have made these complaints on television stations and have even gone to Cuban American U.S. Sen. Marco Rubio (R-Fla.).
"We have reached the point of filing a lawsuit against ICE," Douglas explains. "A team of lawyers from the Southern Poverty Law Center have proposed a lawsuit seeking a reconsideration of parole. This is one of the most hopeful ways that we have to obtain freedom. If we are successful, the benefits will be for everyone."
"Various protests to pressure authorities and to reclaim our rights as immigrants have been organized," says Douglas. "Relatives, lawyers and various institutions have come together in Miami, Washington and even here in Louisiana to make ICE aware of the injustices that have been committed against us for more than a year."
'This is not your country'
Bossier is a jail deep in Louisiana, hidden in the woods that surround it. Each day inside of it is a constant struggle for survival that takes a huge toll on my physical, psychological and above all emotional capacities. More than 300 migrants live in four dorms in cramped conditions with intense cold and zero privacy.
My stay here reminds me of the school dorms in Cuba where we were forced to share smells, tastes and basic needs. Here we also share Hindu, African, Chinese, Nepali, Syrian and Central American migrants' beliefs, cultures and ways of life.
My personal space is reduced to a narrow metal bed that is bolted to the floor, a drawer for my things and a thin mattress that barely manages to keep my spine separated from the metal, which sometimes causes back pain. The most painful thing, however, is the way the officers treat us. For "better or for worse," you feel as though you are a federal prisoner.
"According to ICE, we are 'detainees,' not prisoners, but we have still suffered physical and psychological abuses," says Arnaldo. "I remember one time when an official dragged a Salvadoran man to the hole for three days simply for eating in his bed. They don't offer anything to us and they don't talk to us, they yell. They wake you up by kicking the bed."
"The slightest pretext is used to disconnect the microwave, the television or deny us ice, affirming this is a luxury and not a necessity," alleges Arnaldo. "When we complain about these situations. They tell us, 'This is not your country.'"
Smiles are not common inside the dorm. The faces of affliction and sadness predominate. Good news is almost always false and the frustration and stress this confinement causes us therefore returns.
"I feel very sad, afflicted here, as though I had killed someone because of the mistreatment that we receive, the place's conditions," declares Damián Álvarez Arteaga, a 31-year-old man who has spent 11 months as a prisoner in the U.S.
"Freedom is the most precious thing a human being has," he adds. "I hope that I will receive a positive response to my case after spending so much time detained. We have demonstrated to the U.S. that we are truly afraid of suffering persecution or torture in Cuba."
Hours in here seem to have no end: They stretch, they multiply, but they never shorten or pass quickly. Our only contact with the outside the world are telephone communications or video calls (at elevated prices) with relatives, friends or lawyers and sporadic trips to the patio to greet the son and take fresh air.
"In all of the time that I have been here, I have seen the son a few times and only for 15 minutes and this is because we have complained," recalls Arnaldo.
The yard, as we also call it, is a small rectangle of fences and surveillance cameras with a cement surface at the center of it where some of us play soccer when they give us a ball. I roll the pants of my yellow uniform up to my knees to allow the sun to warm my extremities a bit while my eyes wander towards the lush forest that is a few meters away from me. I admire the sky, the few vehicles that are driving on the nearby highway and I take deep breaths of oxygen because I know I had just come out of the deep sea and desperately needed air to keep me alive.
"Everyday is the same here from the same food to the same activities," says Douglas. "This prison does not have sufficient spaces to accommodate so many people for so long. We don't have a library or family visits."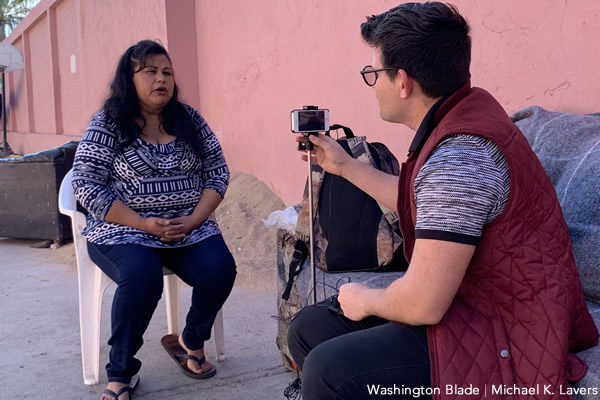 'Soup is currency'
My day at Bossier begins a bit before 5 a.m. With the call to "line-up," I receive a plastic tray with my breakfast. Today is cereal day, low-fat milk, bread and a small portion of jelly. The menu is the same each day of the week. I always save part of it because there is nothing more to eat until midday.
"The food is not correct," opines Damián. "My stomach is already used to that small portion. A piece of bread with hot sauce and some vegetables or mortadella cannot sustain an adult man, nor can it keep you in shape to resist such a stressful process."
The last meal of the day is at 4 p.m., and because of this it is a fantasy to be in bed at 11 p.m. with a full stomach. I reduce the hunger pains with an instant soup to which I add some carrots and a hot dog that I steel for myself from the day's meals.
Since I still have some money, I can buy soups and extra things to make Bossier's bad food a little better. Bossier classifies those who don't receive economic support from their families as "indigent" and they are forced to clean up for their fellow detainees in exchange for a Maruchan soup. Here soup is currency. Everything begins and ends with it, the savior of hungry nights.
"You can buy these and other things at elevated prices in the commissary, the only store to which we have access and for which we depend on everything," says Damián.
Bossier's medical services on the other hand are so basic that there is not even a doctor or nurse on call, nor is there an observation room for patients and consultations only take place from Monday to Friday.
"One who gets sick is put in punishment cells, isolated and alone, which psychologically affects us," notes Arnaldo. "People sometimes don't say they don't feel well because they are afraid they will be sent to the 'well.' In extreme cases they bring you to a hospital with your feet, hands and waist shackled and they keep you tied to the bed, still under guard. I prefer to suffer before being hospitalized like that."
Yuni Pérez López, a 33-year-old Cuban, experienced this unfortunate situation first hand. He was on the hole for six days because he had a fever.
"I felt as though I was being punished for being sick," he says. "And even when the doctor discharged me, they kept me there. It was like being in an icebox: Four walls, a bed, a toilet and a light that never turns off. To leave from there I had to stop eating for an entire day to get the officials' attention and they returned me to the dormitory."
Bossier also leaves you chilled to the bone because we cannot use blankets or sheets to cover ourselves from 7 a.m. to 4 p.m. It is not a question of esthetic or discipline because the officials are not interested in whether your bed is made well. The only thing that bothers them is when we are cover ourselves from the dorm's intense cold.
The migrants interviewed by the Washington Blade are those who have been at Bossier the longest. They are all appealing Crooks' decision not to grant them political asylum. I have not presented my case yet, so I am still a little hopeful that I will receive the protection of the U.S. Like them, I am trying to get used to this harsh reality and be strong, although most of the time sadness consumes me and erases positive thoughts.
The U.S. to me — like for many — does not represent a comfortable life, the newest car or McDonald's. None of this will ever be able to fill the void of my family, friends or passionate love that I left behind. The U.S. represents the opportunity to LIVE, so I will hold on to it until the end.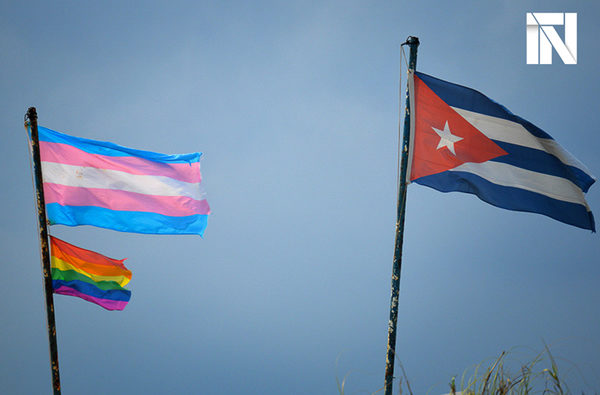 Supreme Court: What we know is bad enough. What should we do?
If you want a better Supreme Court, if you want better policies, if you want a better democracy, you must vote and get others to vote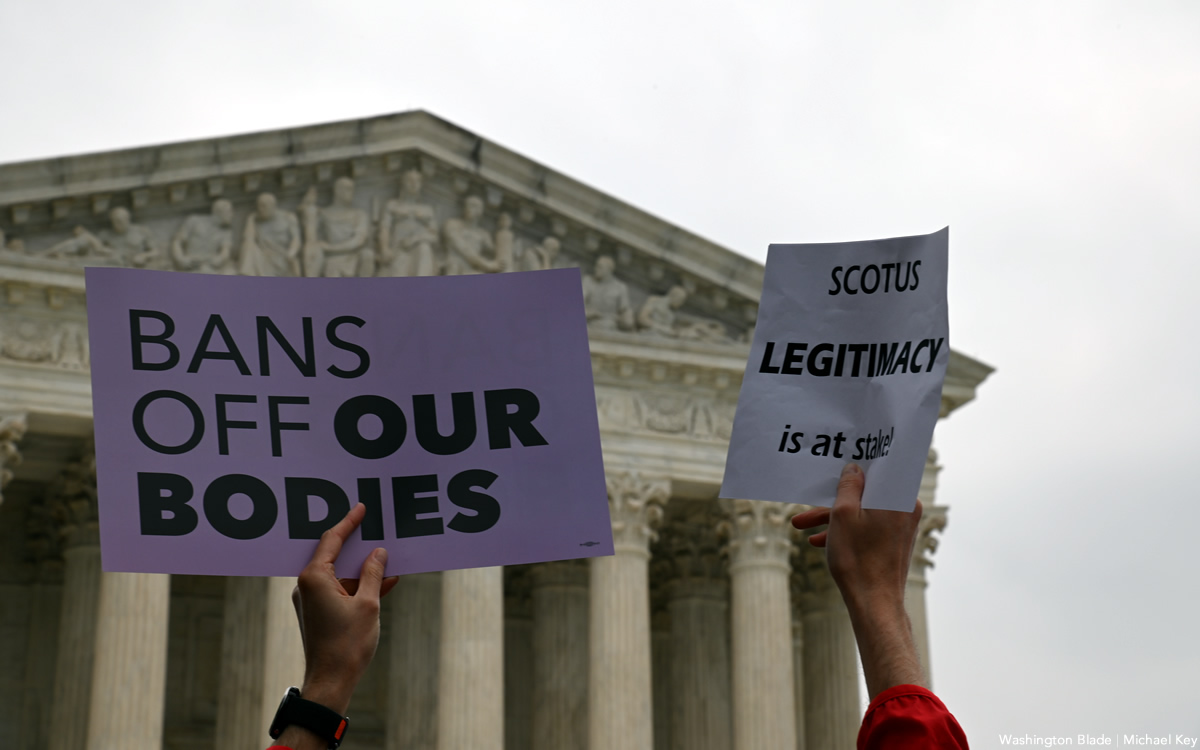 As the shock of actually seeing a Supreme Court draft opinion overturning Roe v. Wade sunk in, reporters and many concerned people once again started asking me whether the Republican Party and the Supreme Court it has packed with agenda-driven justices pose a threat to same-sex couples' freedom to marry, which we won through a decades-long campaign. My one-word answer was and is: vote.
When an alarm sounds and there's a fire in your kitchen, you don't sit back and debate whether it might spread to the bedroom. You fight the fire.
Don't waste time and energy sitting around cataloguing all the many additional bad things that might happen. What's happening right now, to women, to all of us, is bad enough – and we can do something about it. We can elect representatives who will defend the rights of Americans and strengthen our democracy, who will pass legislation to protect voting rights and reproductive rights (and elections, economic opportunity, racial justice, and more), and who will select judges and justices who are faithful to the Constitution, not to theocratic ideology, partisan or shadowy funders' regressive agendas, or an oligarchic wealth and power grab. We can vote out the elected officials who are dividing Americans to distract and demoralize them, foisting their unpopular minority views on our pluralistic people, driving our country into a ditch.
Those who would roll back the clock on America's progress, and even undermine American democracy itself, didn't succumb to despair, cynicism, apathy, or inaction, and nor should we. We can mobilize and turn out. We can overcome obstacles. We can reclaim power.
Who gets elected makes a difference.
Republican senators, led by Mitch McConnell, stole a Supreme Court seat (now filled by Neil Gorsuch). They railroaded through a second Trump nominee (Brett Kavanaugh) without meaningfully investing his sketchy past (not just the credible charges of lying about a sexual assault, but Kavanaugh's paper-trail while in government and even his finances and the unresolved question of who paid off his debts). They ruthlessly (and hypocritically) seated a third Trump nominee (Amy Barrett) literally in the middle of an election. They pretended to believe that these nominees would respect precedent. And, of course, it was Republican presidents who packed the Supreme Court with litmus-tested ideologues; would Hillary Clinton have appointed the three right-wingers that Trump did? Would Al Gore have chosen the likes of Samuel Alito? 
Voting, or not choosing to turn out to vote, has consequences.
The justices installed by Republican presidents who didn't even win the popular vote have gutted voting rights, subverted labor organizing, shifted the rules of the economy to favor the wealthy, carved out special licenses to discriminate under the guise of religious freedom, impeded progressive and pro-environment actions of government (intended to be, as FDR put it, our people's "greatest single instrument of cooperative self-help"), and now, come after women's empowerment and health.
No political party, no politician, is perfect, but the difference between the Democrats and Republicans today could not be starker – not just because they differ radically on matters of policy, but because the primary difference is now that one is the Democratic Party and the other is anti-democracy itself.
And the difference between heading in the right direction and the dark place American politics is in right now can turn on as small a number as two: If there were two more Democratic senators, notwithstanding Republican obstruction and Trumpist lies, the Senate would dispense with the filibuster and follow the House in passing legislation to safeguard our elections and Americans' right to vote, assure access to abortion, reform policing, invest in the middle class, extend the Child Tax Credit, address the need for safety in the face of the insane prevalence of guns, and so much more. Urgently needed reforms to protect and reinvigorate our Republic, including Supreme Court expansion, would be on the table as correctives or at least deterrents (full disclosure: I am on the advisory board of Take Back the Court). President Biden and progressives (who right now are leading effectively despite having zero political margin) would be delivering much more on what they ran on, what a majority voted for, and the country would be moving forward faster.
If you want a better Supreme Court, if you want better policies, if you want a better democracy, you must vote and get others to vote.
Justice Alito in his draft rightly notes that in some ways, abortion is different from other questions, and professes that that distinguishes the right to choose an abortion, which the majority takes away, from other rights, such as the freedom to marry without restriction based on race or sex. "We emphasize," Justice Alito writes in his draft, "that our decision concerns the constitutional right to abortion and no other right. Nothing in this opinion should be understood to cast doubt on precedents that do not concern abortion."
Analysts are right not to believe him. He and Justice Clarence Thomas, at least, have indicated their absolute desire and intention to go after the freedom to marry as well as other basic rights, including contraception. Justice Alito's draft contains an attack on the very idea that the Constitution protects an underlying liberty (sometimes denoted as our right to privacy, or our right to autonomy); the "unenumerated" right that the Court has invoked to affirm American's freedom to make important life-defining choices, such as when and whether to bear a child, or to have sex, or whether and whom to marry.
Justice Alito pretends that because the word "abortion" is not in the Constitution, it is not protected. (The Constitution also does not contain the word "marriage" – or, for that matter, the words "freedom," "education," "corporation," or "judicial review"). What the Ninth Amendment does say, of course, is "The enumeration in the Constitution, of certain rights, shall not be construed to deny or disparage others retained by the people."
That clear constitutional text won't be enough to stop Justices Alito and Thomas. But the fact that they may be ready to roll back the gains of the past fifty or more years, or overturn the New Deal, doesn't mean there are five votes to fully adopt the specious, fraudulent attack on Americans' underlying liberty that the draft opinion sketched out, or to follow it to where he might want to go.
More than a million gay people have gotten legally married in the US. We didn't win marriage as a gift from the Court; we mobilized, organized, persuaded, shared our stories, fought, and worked for decades to change hearts and minds, and then the law. We won in legislatures, in state courts and then federal, at the ballot, and in millions of personal conversations. When I wrote my law school thesis in 1983 advocating for the freedom to marry, polls showed support at 11%. We grew that to 63% by the time we went for the win at the Supreme Court in 2015, and support has widened and deepened since. The latest polls now show support for the freedom to marry at 70%, including majority support even among those over 65, even among those still willing (despite Trump, despite Putin) to identify themselves as Republicans. We won by overcoming losses, and turning no into yes.
There are many reasons to hope that the freedom to marry victory remains secure – even while there is reason, of course, to fear.
But, again, we shouldn't be sitting around cataloguing, fretting, or waiting in dread of additional bad things. Trump and his enablers are mounting a continuing coup attempt. Extreme candidates threaten to take power in states and in the House. And now looms the despicable prospect of a constitutional right such as a woman's right to choose – embedded in the law and our lives for nearly half a century – being cynically stripped away, with all the harm that will inflict on women, children, and families. We know enough already.
Instead of worrying about whether the freedom to marry is at risk, we must heed the call to action already upon us. By taking action now, above all by winning elections, we will best undo damage and move our country forward, the best protection for all that we we care about.
*********************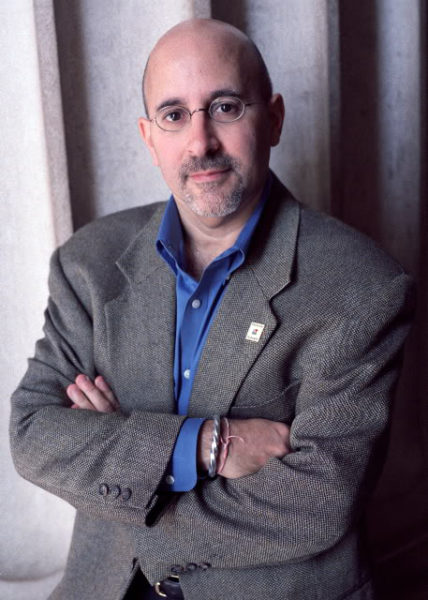 Evan Wolfson led the campaign to win the freedom to marry for same-sex couples. Since victory in 2015, he advises and assists diverse movements in the US on "how to win," as well as activists seeking to win marriage in other countries worldwide.
Dispatch from Kyiv
Intersex activist remains in Ukrainian capital with mother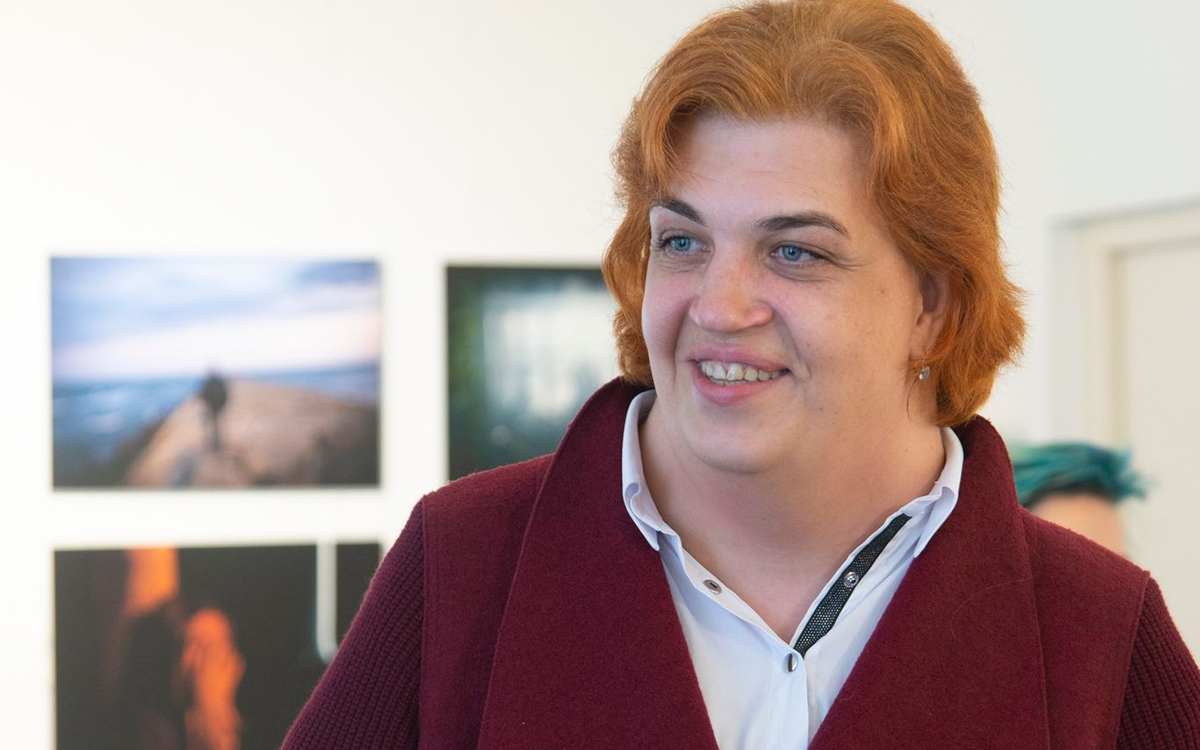 War came to our house suddenly and severely. It was brought by a cruel and ruthless aggressor: Russia.
More than 10 million Ukrainians were forced to seek refuge around the world, where it is much safer today. My elderly mother and I stayed in Kyiv because she needs daily help and support, and she can't move far from home because of her poor health.
It is not easy for an intersex person to live in Ukraine, even in peacetime, but in times of war it is even tougher. Moreover, without the appropriate ID (passport) that corresponds with my gender and appearance, it is nearly impossible for me to leave the country.
More than 10 years have passed since I began my struggle to get a correct document, but today the lack of one creates for me a real danger. During the occupation of Bucha and Irpin and other cities we lost touch with some our intersex colleagues. We do not know what happened to them, and for me it's very scary because as it turned out I live just 10 km from the frontlines.
I am well-known to the Russians because of my activism, and as it turned out they are not tolerant of Ukrainians. I know that they are even more cruel towards people like me. They also slaughter LGBTIQ people; torturing them before killing them.
Julia Pustovit is the head of Egalite Intersex Ukraine, the first intersex rights organization in Ukraine. Pustovit lives in Kyiv, Ukraine, with her mother.
LGBTQ Ukrainians will do our best to resist Russia
Putin invading country with 'traditional values'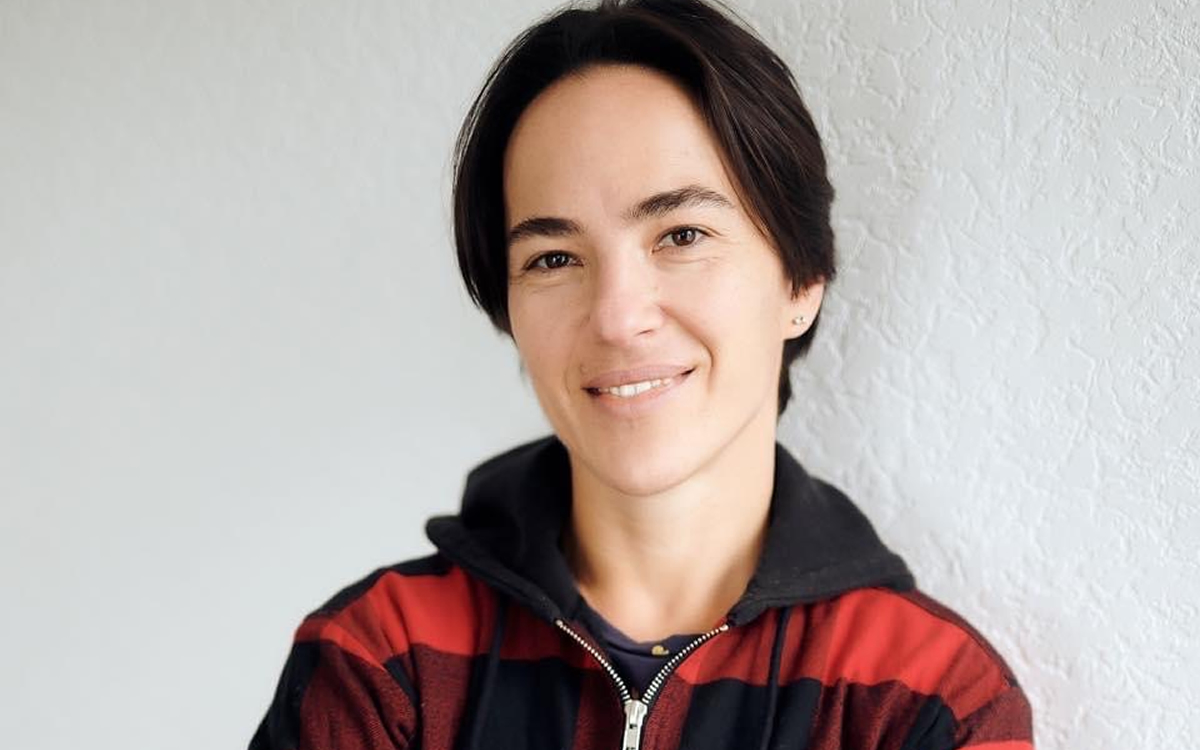 Today I woke up at 5 a.m. because of the massive attack on our cities from Russia. Nobody in Ukraine can still believe it is happening right now. I got dozens of messages and calls from different regions, from people who are asking me what to do, and I didn't have any answers. It took us few hours to collect information on different regions and cities and members of our LGBTQI+ communities there.
We have branches in 11 regions, including Kramatorsk, Zaporizhzhia and Dnipro, which are located in eastern Ukraine. We started to collect names of those who must be relocated immediately.
So why it is so dangerous for LGBTQI+ people to stay under possible occupation?
Russia is coming with its "traditional values" and will be hunting us, those who are dangerous for their evil empire. I heard they already have lists of activists who will be persecuted first and I am sure that LGBTQI+ activists are on those lists.
We already had a similar situation in 2014, when Russia occupied our territories and many people were forced to leave their homes. Many of them were LGBTQI+ people, who told us they were hunting them and some were killed or disappeared.
In 2014 we opened a shelter for LGBTQI+ internally displaced persons in Kyiv. This time it seems we do not have any place to go and we want to protect our homeland from occupants. Therefore, the situation is difficult and nobody knows what will be next and who will survive. We are doing what we can do now: Providing psychological support to people, opening a hotline for consultations and asking international communities to somehow help us. But it seems these instruments don't work anymore in the world and we must fight this stupid war on our own.
I think the international community needs to realize that it's not just some war in Eastern Europe. It is the start of a huge international crisis and possible war all over Europe. The Russian president clearly showed he doesn't care about international obligations, rules or sanctions anymore. He will continue and never stop.
We are living in very interesting times in which a new story is being made, and this is not only our Ukrainian history, but also in the geopolitical history of the world. Existing international institutions and existing mechanisms for deterring and maintaining peace have proved imaginary. When I say imaginary, it does not mean that they do not exist. This means that they are not effective. They help only if you believe in them and hold on to that faith. In essence, we need to rethink this and create other, new and working mechanisms, and here Ukraine must show its strength to others.
Jokes about "deep concern" are no longer funny. We understand that this is the maximum of what an imaginary democratic world can give us now. In recent days, our international partners have been writing to me almost every minute, many of them asking if we have a crisis plan in place, and, if not, when will we develop it. I want to tell everyone again: What plan can work in the event of a full-scale invasion? (We do not have planes to take people to a safe place, as you did.) In any case, we remain to defend ourselves and our country and will continue to help people. Our activists from the LGBTQI+ communities are staying and keep working, providing support to the most marginalized ones. Honestly, I don't know how long we will be able to resist, but we will do our best for sure.
Take care of yourself and your loved ones. Everything will be fine!
Olena Shevchenko is the chair of Insight, a Ukrainian LGBTQ rights group. Shevchenko lives in Kyiv, Ukraine.