Living an 'American nightmare'
Blade contributor describes La. detention facility as hell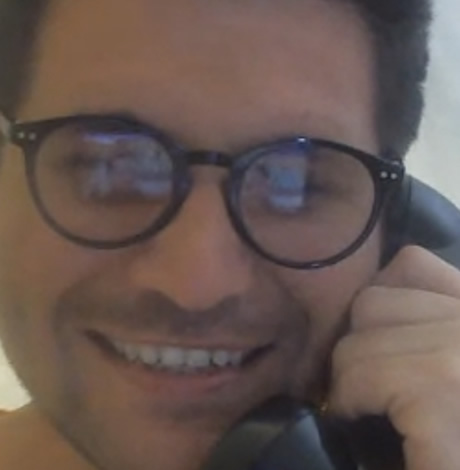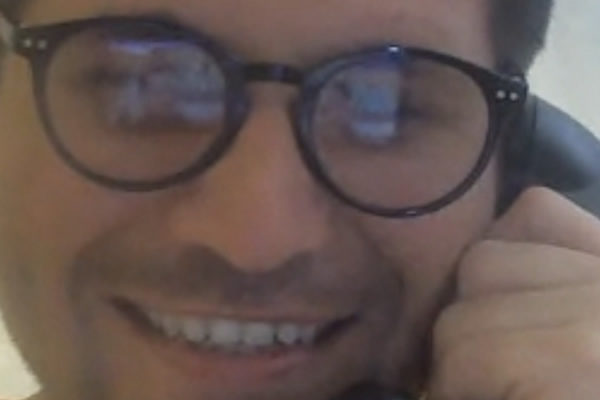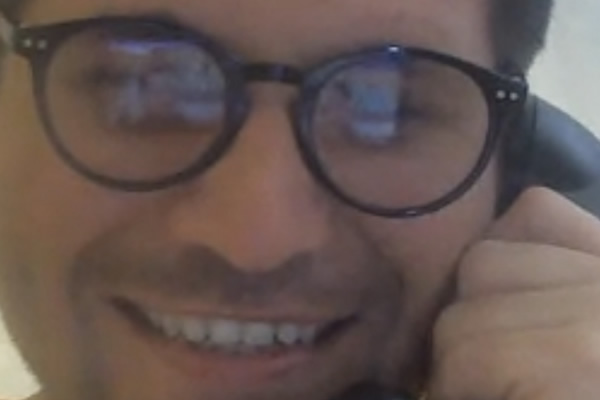 Editor's note: Yariel Valdés González is a Washington Blade contributor who has asked for asylum in the U.S.
Valdés has previously described the conditions at the Bossier Parish Medium Security Facility in Plain Dealing, La., where he remains in U.S. Immigration and Customs Enforcement custody as a human rights violation. An ICE spokesperson in response to Valdés' previous allegations said the agency "is committed to upholding an immigration detention system that prioritizes the health, safety, and welfare of all of those in our care in custody, including lesbian, gay, bisexual, transgender, and intersex (LGBTI) individuals."
The Blade received Valdés' op-ed on June 29.
PLAIN DEALING, La. — The American dream to live in absolute freedom; safe from the threats, persecution, violence, psychological torture and even death the Cuban dictatorship has imposed on me because of my journalistic work fell apart in my hands as soon as I arrived in Louisiana. The Cubans here who are also seeking protection from the U.S. government welcomed me to the Bossier Parish Medium Security Facility with an ironic surprise. They opened their arms and told me, "Welcome to hell!"
I could hardly believe they have spent nine, 10 and even 11 months asking, waiting for a positive response from immigration authorities in their cases.
I was under the illusion that after an asylum official who interviewed me at the Tallahatchie County Correctional Center in Tutwiler, Miss., on March 28 determined I had a "credible fear of persecution or torture" in Cuba, one hearing with an immigration judge would be enough to obtain my conditional release and pursue my case in freedom as U.S. law allows. But I was wrong. The locals (here at Bossier) once again took it upon themselves to dash my hopes.
"Nobody comes out of Louisiana!" they proclaimed.
It only took a few minutes for my dream, like that of many others, to turn into a nightmare. The more than 30 migrants who arrived in Louisiana on the afternoon of May 3, coming from Mississippi after more than a month detained at Tallahatchie, were plunged into a deep depression that continues today. Only the tears under the blanket that nobody can see are able to ease my desperation for a few minutes and then I once again feel it in my chest when I think of my family in Cuba who continues to receive threats of jail and death from the Cuban dictatorship because of my work with "media outlets of the enemy." This reality is the only thing that awaits me back there. I therefore see the situation in Louisiana and I am once again afraid. I cannot see an exit. Prisoner here, prisoner if I return to Cuba. I feel trapped.
Violation of their own laws
I realized a few days after I arrived in Louisiana the subjectivity of who makes the decisions matters, not objectivity or attachment to those who are being held. Louisiana feels like a lost piece of "gringo" geography at which nobody seems to look, or to the contrary, it is a coldly calculated strategy that triumphs on authoritarianism, abuse of power or intransigence. I don't know what to think.
More than a few who have arrived here have come to the conclusion the U.S. has made migrants its new business. Keeping migrants in their custody for so long keeps hundreds of employees and lawyers in business, as well as generating huge profits for the prisons with which U.S. Immigration and Customs Enforcement contracts. It has become clear the government prefers to waste more than $60 a day per migrant than set us free under our own recognizance.
"Louisiana is an anti-immigrant state," Arnaldo Hernández Cobas, a 55-year-old Cuban man whose asylum process has taken 11 months, tells me. "It is not possible for any of the thousands of people who go through the process to leave victorious."
Hernández tells me ICE agents have not met with him once during his confinement and the deportation officer has never seen him.
"I don't know if I am allowed to have bail," he says. "Judge Grady A. Crooks affirms that we do not qualify for this and he does not give it to those who qualify for it because they can flee. This only happens in this state because migrants in other places are released and can pursue their cases on the outside after they make bail."
Another way to obtain conditional freedom is through parole, a benefit the federal government offers to asylum petitioners who enter the country legally and are found to have a credible fear of suffering, facing persecution or being tortured in their countries of origin.
"To grant it, ICE asks for a series of questions that relatives should send to them, but what is happening is that they don't give them enough time to do so," says Arnaldo.
This is exactly what happened with me.
My family managed to send the documents the next day for my parole interview, which was scheduled for the following day. ICE nevertheless denied me parole because I did not prove "that I am not a danger to society." I am sure they didn't even take my case seriously.
There are stories that border on the absurd because many migrants have received their parole hearing notifications the same day they should have filed their documents. One therefore feels as though ICE mocks you to your face and your feelings of helplessness reach the max.
The awarding of parole is a new procedure ICE must complete, but it does not go beyond that. They use this and other crafty strategies to "stay good" in the eyes of the law and they therefore keep asylum seekers in custody for months. They bring them to hearings they will not win, pushing for the deportation of those who do not succumb to the pressure of confinement without properly assessing the risk to their lives that returning to their native countries would entail.
ICE is required to free us a few days after it grants parole, and we already know it doesn't want to do this. Their goal is to keep us locked up at all costs.
"The cruel irony is that the majority of asylum seekers who follow the law and present themselves at official ports of entry don't have to ask an immigration judge for their release from custody," declared Laura Rivera, a lawyer for the Southern Poverty Law Center, an organization that provides legal assistance to immigrants, in an article titled, "Stuck in 'hell': Cuban asylum seekers wither away in Louisiana immigration prisons." "To the contrary, their only avenue to secure their freedom is to ask the same agency that detains them, the Department of Homeland Security."
But DHS — as Rivera details in the article published by the Southern Poverty Law Center — is ignoring its mandate to consider requests for release in detail. And to the contrary it denies conditional release without justification.
"Men are kept hidden from the outside world, locked up and punished for defending their rights and are forced to bring their cases before immigration judges who deny them with rates of up to 100 percent," affirmed Rivera.
Another of the process violations in Arnaldo's case was he was assured where he was first detained that he could win his case along with that of his wife, "but when he came" to Louisiana the judge "told me this was not allowed, that each case is different." Arnaldo's life cannot be different from that of his wife because they have been together for 37 years. His wife has been free for nine months, but he remains behind bars. And so, it happens with mothers and sons, brothers and people who have identical cases. Once again, subjectivity determines a person's fate.
During his hearing with Crooks, Arnaldo declared he feels "very uncomfortable" because he considers him an extremist.
"He said that he only recognizes extreme cases," says Arnaldo. "Doors mean nothing to him. He describes himself as a deportation judge, not an asylum judge. In the entire time that I have been here nobody has won asylum, not even bail, only deportations."
Conclusive proof of the judge's extremism came one day when another judge ran the hearings and the migrants who presented their cases that morning received asylum. The example could not have been more illustrative.
Douglas Puche Moxeno, a 23-year-old Venezuelan man who has spent nine months in Louisiana, also said the detainees "did not receive more information on how the process should be followed and how one should do it."
"I don't know if they explained to us the ways to obtain a conditional release," he says.
In relation to their hearings, Douglas says "the judge told me that he knew the real situation in Venezuela, but he did not grant me asylum because I am not an extreme case. He is waiting for someone to come to the United States without an arm or a leg to be accepted."
The migrants in Louisiana are trying every way possible to be released. They have made these complaints on television stations and have even gone to Cuban American U.S. Sen. Marco Rubio (R-Fla.).
"We have reached the point of filing a lawsuit against ICE," Douglas explains. "A team of lawyers from the Southern Poverty Law Center have proposed a lawsuit seeking a reconsideration of parole. This is one of the most hopeful ways that we have to obtain freedom. If we are successful, the benefits will be for everyone."
"Various protests to pressure authorities and to reclaim our rights as immigrants have been organized," says Douglas. "Relatives, lawyers and various institutions have come together in Miami, Washington and even here in Louisiana to make ICE aware of the injustices that have been committed against us for more than a year."
'This is not your country'
Bossier is a jail deep in Louisiana, hidden in the woods that surround it. Each day inside of it is a constant struggle for survival that takes a huge toll on my physical, psychological and above all emotional capacities. More than 300 migrants live in four dorms in cramped conditions with intense cold and zero privacy.
My stay here reminds me of the school dorms in Cuba where we were forced to share smells, tastes and basic needs. Here we also share Hindu, African, Chinese, Nepali, Syrian and Central American migrants' beliefs, cultures and ways of life.
My personal space is reduced to a narrow metal bed that is bolted to the floor, a drawer for my things and a thin mattress that barely manages to keep my spine separated from the metal, which sometimes causes back pain. The most painful thing, however, is the way the officers treat us. For "better or for worse," you feel as though you are a federal prisoner.
"According to ICE, we are 'detainees,' not prisoners, but we have still suffered physical and psychological abuses," says Arnaldo. "I remember one time when an official dragged a Salvadoran man to the hole for three days simply for eating in his bed. They don't offer anything to us and they don't talk to us, they yell. They wake you up by kicking the bed."
"The slightest pretext is used to disconnect the microwave, the television or deny us ice, affirming this is a luxury and not a necessity," alleges Arnaldo. "When we complain about these situations. They tell us, 'This is not your country.'"
Smiles are not common inside the dorm. The faces of affliction and sadness predominate. Good news is almost always false and the frustration and stress this confinement causes us therefore returns.
"I feel very sad, afflicted here, as though I had killed someone because of the mistreatment that we receive, the place's conditions," declares Damián Álvarez Arteaga, a 31-year-old man who has spent 11 months as a prisoner in the U.S.
"Freedom is the most precious thing a human being has," he adds. "I hope that I will receive a positive response to my case after spending so much time detained. We have demonstrated to the U.S. that we are truly afraid of suffering persecution or torture in Cuba."
Hours in here seem to have no end: They stretch, they multiply, but they never shorten or pass quickly. Our only contact with the outside the world are telephone communications or video calls (at elevated prices) with relatives, friends or lawyers and sporadic trips to the patio to greet the son and take fresh air.
"In all of the time that I have been here, I have seen the son a few times and only for 15 minutes and this is because we have complained," recalls Arnaldo.
The yard, as we also call it, is a small rectangle of fences and surveillance cameras with a cement surface at the center of it where some of us play soccer when they give us a ball. I roll the pants of my yellow uniform up to my knees to allow the sun to warm my extremities a bit while my eyes wander towards the lush forest that is a few meters away from me. I admire the sky, the few vehicles that are driving on the nearby highway and I take deep breaths of oxygen because I know I had just come out of the deep sea and desperately needed air to keep me alive.
"Everyday is the same here from the same food to the same activities," says Douglas. "This prison does not have sufficient spaces to accommodate so many people for so long. We don't have a library or family visits."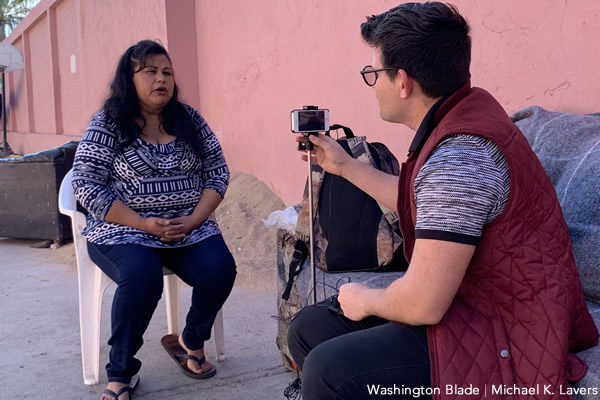 'Soup is currency'
My day at Bossier begins a bit before 5 a.m. With the call to "line-up," I receive a plastic tray with my breakfast. Today is cereal day, low-fat milk, bread and a small portion of jelly. The menu is the same each day of the week. I always save part of it because there is nothing more to eat until midday.
"The food is not correct," opines Damián. "My stomach is already used to that small portion. A piece of bread with hot sauce and some vegetables or mortadella cannot sustain an adult man, nor can it keep you in shape to resist such a stressful process."
The last meal of the day is at 4 p.m., and because of this it is a fantasy to be in bed at 11 p.m. with a full stomach. I reduce the hunger pains with an instant soup to which I add some carrots and a hot dog that I steel for myself from the day's meals.
Since I still have some money, I can buy soups and extra things to make Bossier's bad food a little better. Bossier classifies those who don't receive economic support from their families as "indigent" and they are forced to clean up for their fellow detainees in exchange for a Maruchan soup. Here soup is currency. Everything begins and ends with it, the savior of hungry nights.
"You can buy these and other things at elevated prices in the commissary, the only store to which we have access and for which we depend on everything," says Damián.
Bossier's medical services on the other hand are so basic that there is not even a doctor or nurse on call, nor is there an observation room for patients and consultations only take place from Monday to Friday.
"One who gets sick is put in punishment cells, isolated and alone, which psychologically affects us," notes Arnaldo. "People sometimes don't say they don't feel well because they are afraid they will be sent to the 'well.' In extreme cases they bring you to a hospital with your feet, hands and waist shackled and they keep you tied to the bed, still under guard. I prefer to suffer before being hospitalized like that."
Yuni Pérez López, a 33-year-old Cuban, experienced this unfortunate situation first hand. He was on the hole for six days because he had a fever.
"I felt as though I was being punished for being sick," he says. "And even when the doctor discharged me, they kept me there. It was like being in an icebox: Four walls, a bed, a toilet and a light that never turns off. To leave from there I had to stop eating for an entire day to get the officials' attention and they returned me to the dormitory."
Bossier also leaves you chilled to the bone because we cannot use blankets or sheets to cover ourselves from 7 a.m. to 4 p.m. It is not a question of esthetic or discipline because the officials are not interested in whether your bed is made well. The only thing that bothers them is when we are cover ourselves from the dorm's intense cold.
The migrants interviewed by the Washington Blade are those who have been at Bossier the longest. They are all appealing Crooks' decision not to grant them political asylum. I have not presented my case yet, so I am still a little hopeful that I will receive the protection of the U.S. Like them, I am trying to get used to this harsh reality and be strong, although most of the time sadness consumes me and erases positive thoughts.
The U.S. to me — like for many — does not represent a comfortable life, the newest car or McDonald's. None of this will ever be able to fill the void of my family, friends or passionate love that I left behind. The U.S. represents the opportunity to LIVE, so I will hold on to it until the end.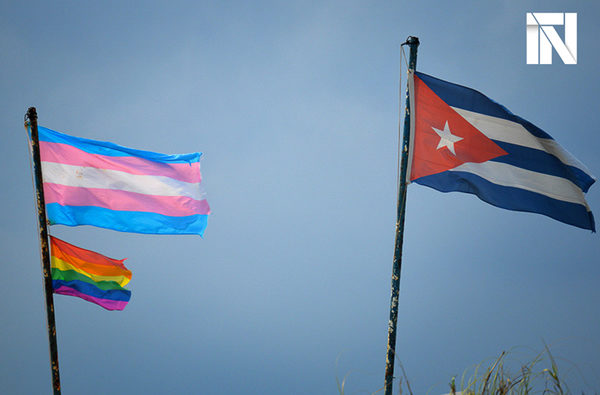 My suicide ideation: A journey to self-love
It is much harder for those of us on the margins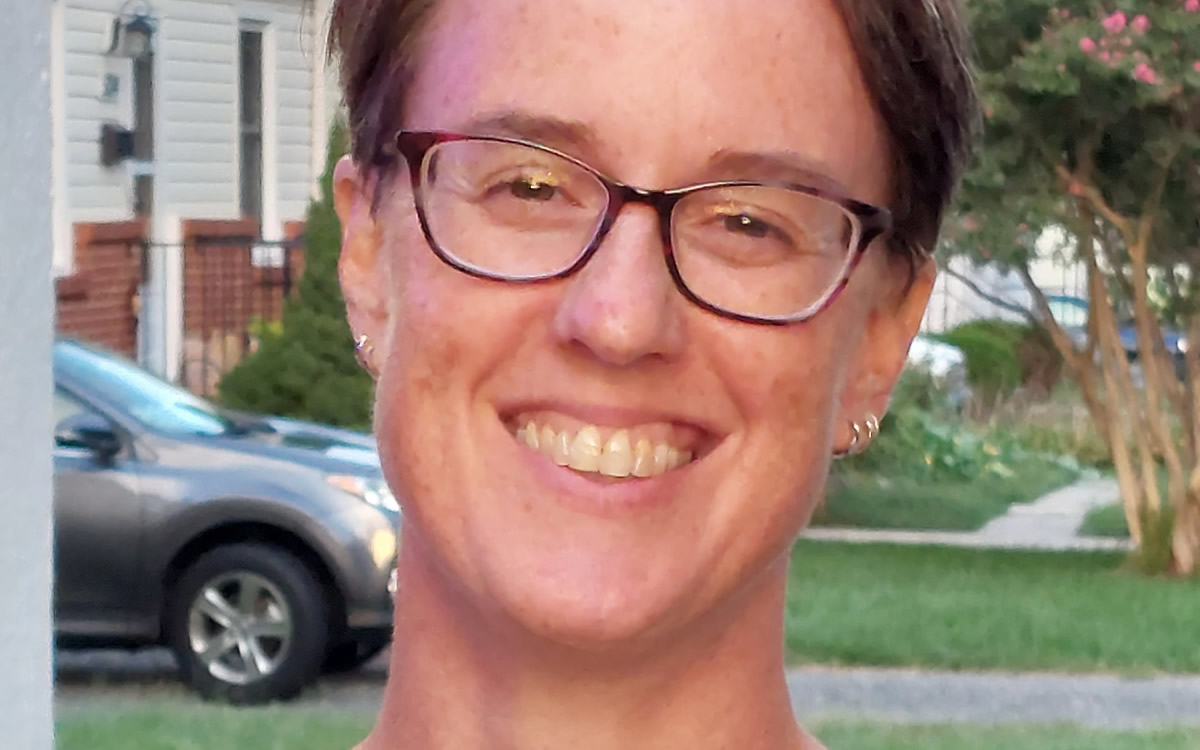 (Editor's note: This piece is a response to last week's Blade cover story by David Lett recounting his suicide attempt. If you are experiencing suicidal ideation, call 988 or one of many LGBTQ-specific advocacy groups offering support. If you would like to share your own story of overcoming isolation, depression, or suicidal ideation, email us at [email protected].)
Perhaps it was the grinding loneliness of the pandemic, but about two years ago my fantasies of being with women became daily distractions. I could not be fully present with my husband and felt a constant tug for something more, something outside of a life I had spent 18 years cultivating. I lived in a constant cycle of fantasy, guilt, denial, back to fantasy.
My supportive husband was willing to try an open marriage, but non-monogamy did not agree with my Christian upbringing. Then, as most stories go, I met someone. She was funny, attractive, and OK with the situation, so we gave it a shot. Each date sailed me up into unprecedented heights and hollowed out an equally deep pit of despair. "Yes! I am like this. . . Oh, dear God, I am really like this!" It was like coming home to who you knew you always were only to find you were now among those most judged, wicked, and despised. With each queer book we read and lesbian drama we watched, I discovered deep and integral parts of me debilitated and atrophied by shame. They started to heal.
The more these parts of me solidified, the more other parts unraveled. A cascade of questions and doubts plagued me. If I was not heterosexual, what else was not true about me? Was my life just a string of acts meant to fulfill social expectations? My career, education, even my friends. Was I me or just performing someone not me for others? The great irony of living by the rules of others is that we live for no one. Without the willingness to bravely share who I truly was, no matter how broken, that primal quest for connection, love and belonging would never be satisfied.
Hence I navigated that precarious path of how out to be — how to stay honest to myself but not cause discomfort. My husband remained open, but my late nights and emotional distance took a great toll on our relationship. I would return home to neatly folded laundry, well-prepared meals and enormous guilt. It was liberating and devastating all at once.
Staying with my husband seemed impossible, but the fear of being alone and rejected from family at age 45 was unbearable. This innate thing inside of me was destroying my life. I imagined cutting myself open and tearing out those parts, but when I looked closely I found they were inseparable — my queerness is fully entwined with my heart, head, and gut. I broke under the weight of this agony and spent weeks in and out of crying spells.
One day I found myself down by the tracks. The sound of a train thundering by broke through my numbness. With a few steps, I could surrender and be free from this torment. I stepped through the thin line of brush that separated me from the tracks. They seductively glistened in the sunlight. Relief. Yes, the final silence of death could take away everything.
Another train raced by, the horn deafening. The blast of wind pushed me away. I collapsed sobbing. I needed help if I was going to survive this.
Thanks to therapy, acupuncture, yoga, LGBTQ support groups and caring friends and family, I am slowly opening the door to self-love. It is much harder for those of us on the margins. The love from others is no substitute, be they a long-time partner, new girlfriend or family member. Unlearning my self-hatred meant letting go of the deeply held but deeply flawed promises of the straight life: be they heteronormativity, monogamy, gender conformity, the picket fence — you name it. I had to break my own heart. Only then I could truly love myself.
Jessica Arends is a writer and artist.
Post midterm notes: Drexel Heard, Kipp Mueller, Max Huskins and me
Knowledgeable experts to explain what it all means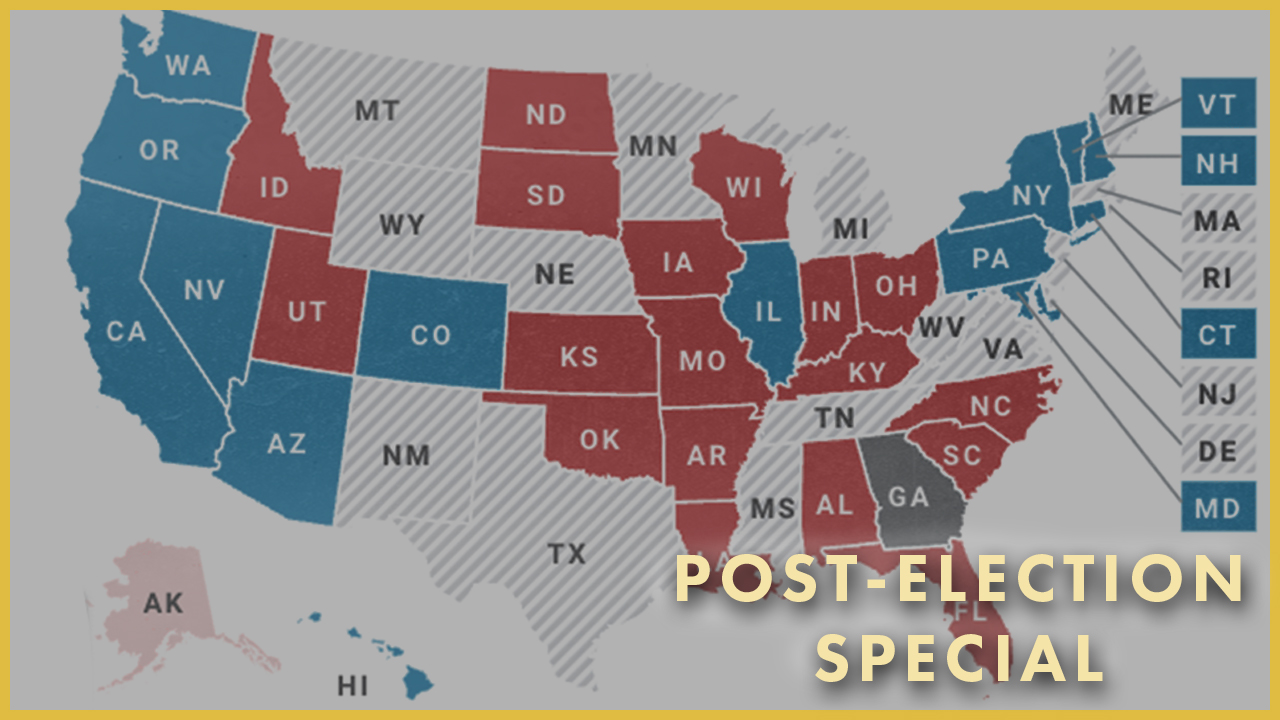 I choked up Election Night. For months, every waking and sometimes dreaming moment not devoted to my job was consumed by the image of democracy slipping like water through my clenched fist.
The historical imperative of the midterm elections forecast a MAGA Republican tsunami victory akin to the tidal wave in Tea Leoni's "Deep Impact."
After the Supreme Court overturned Roe v. Wade, stripping us of our fundamental right to bodily autonomy and threatening to overturn marriage equality and recriminalize homosexuality — which was met with the same kind of tisk-tisk reaction to decimating the Voting Rights Act — the path ahead looked strewn with more murdered and maimed bodies of women, people of color and LGBTQ people who couldn't fit into a gilded glass closet.
Alarmed that the Democratic Party was not reaching out to our numerous intersectional LGBTQ communities for money, engagement, and votes as they had in the past, I felt an overwhelming compulsion to do something and coaxed my equally freaked out Millennial ally friend Max Huskins to create an LGBTQ-targeted YouTube series of candidate interviews and expert political prognostications which we would produce in partnership with the Los Angeles Blade.
We didn't know if our Race to the Midterm series would make a difference — but at least me and Max were not doing nothing.
We've interviewed a range of extraordinary people who immediately grasped our mission and wanted to participate: out Los Angeles County Democratic Party Chair Mark Gonzalez; gay Palm Springs candidate Will Rollins (here and here); Equality California Executive Director Tony Hoang; major ally candidate Christy Smith (here and here); Victory Fund President Annise Parker; California Assembly candidate Rick Chavez Zbur;  [email protected] Coalition CEO Bamby Salcedo; U.S. Rep. Adam Schiff (D-Calif.); National Black Justice Coalition Deputy Executive Director Victoria Kirby; and Black, gay, HIV+ Dallas candidate Venton Jones; gay military veteran candidates Shawn Kumagai (California Assembly) and Joseph Rocha (California Senate); and history-making U.S. Sen. Alex Padilla (D-Calif.) for closing arguments. (See our series, with additional "advancers," and the Blade's political coverage here.)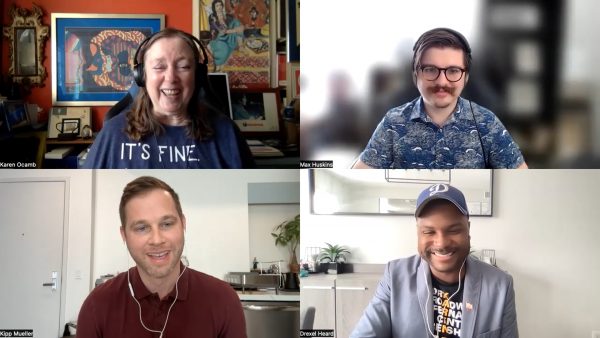 No matter the outcome, I knew we had to have knowledgeable experts to explain what it all means. I asked Drexel Heard, Black gay former executive director of the Los Angeles County Democratic Party who's now a Democratic political strategist, and Kipp Mueller, who ran for state Senate in the Santa Clarita Valley area alongside Christy Smith in her 2020 run for Congress, to share their insights with us after the dust settled a bit.
I met Kipp while working on Senate Bill 1149, the Public Right to Know Act, which was co-sponsored by Public Justice and Consumer Reports, shepherded by attorney and Legal Ethics Professor Richard Zitrin, Kipp's mentor.
Little did I know that the dust settling over the midterms was choking MAGA Republicans and allowing me, Max, Drexel and Kipp to exhale, exhale, breath deeply, exhale and laugh. By the time we recorded our Zoom session, the Democrats looked likely to retain the Senate and maybe, maybe, if California broke right — retain the House. What the hell! HISTORY was being made in defiance of Trump cultism.
"My honest takeaway is that the GOP is utterly lost," Kipps says in our final episode. "My honest takeaway is that, despite all of the odds being in their favor, they've fumbled it. It's amazing to me. And I have some unsolicited advice for the GOP: First, banish Trump. He's a loser. He loses every time. He lost the popular vote in 2016 when he managed to win the Electoral College. And ever since then, he's lost horribly — every single time. And the fact that they don't see that on the wall blows my mind. He's a total loser.
"And the second," he continues, "is to start standing for things. To your point about what can we take from this (California Assembly) speaker negotiation and work it into. Well, I have some conditions on that. I'm open to that with Republicans. But I have some conditions — start proposing solutions; stop being a party of bizarre fearmongering about litter boxes in school bathrooms. And because they're not going to survive the 21st century of being a party of 20th century lunatics, what do they even want? What do they stand for — other than tax cuts for the rich? We know who they don't like. We know who some of them hate. But what do they even want? I can't even answer that …
"They're just visionless bullies right now. And it's only going to get worse because they might eke out a slight majority in the House, and then they're going to have to kowtow to the likes of Marjorie Taylor Greene and Lauren Boebert and Trump. And they're going to lose horribly again. So my unsolicited advice to them is — become normal again."
Max opined "that, hopefully, the future is looking brighter than expected, at least from our perspective here, because of Millennial turnout and the Gen Z turnout was pretty damn strong. Young people showed up to the polls and showed up to vote for important issues that pertain to all generations."
Their most pressing issue, aside from student loans and climate change?
"Women's rights to bodily autonomy, for sure," Max says. "I think that was one of the drastic social problems that we're facing this time around, that people were motivated to go out and vote."
"Overturning Roe was a huge motivator for Democrats to come out, for independents to come out and vote," says Kipp. But (gay pollster) Nate Silver found that in the states where people felt like these rights were more protected, it less directly influenced turnout and people showing up."
I noted to Drexel that both Mark Gonzalez and Tony Hoang strongly advocated for Proposition One, which would codify reproductive rights in the California Constitution (it passed.)
"I think a lot of folks pushed Prop One to make a national stance because as California goes, so goes the nation,' Drexel says. "So, if California is making the big push, it is going to be at the forefront of voters' minds. One of the things that I have said about not just Prop One is about our Democratic messaging on since Dobbs (the case the Supreme Court used to overturn Roe and abortion rights) has been making it an economic issue, not just a reproductive freedom issue … We cannot separate Roe v. Wade from how it impacts the economy.
"Women are a huge portion of our workforce," he explains. "Obviously, reproductive freedom has a huge impact on how folks — how women — are impacted in the workforce, and not many other states have family policies like California. "I think that we box up choices. We forget how choices are impacted, not just, 'Hey, I'm not ready to be a parent because I'm not ready to be a parent.' But why are you not ready to be a parent? And that is, in a lot of cases, an economic issue," that impacts the trajectory of a single mother's life, such as going to college or work and paying for childcare.
These are just some of the issues we tossed around in our casual, free-flowing conversation about the midterms and what might happen next. My thanks to Drexel and Kipp for the smart fun.
But after we wrapped the interviews, Max mentioned an Oregon initiative that I knew nothing about — Measure 112, "a change to the state's constitution, stripping language that for more than a century has allowed for slavery and involuntary servitude as punishment for a crime," according to opb.org.
Wait – what? But here's the really big deal: as of Nov. 13, Measure 112 passed by 55.53 percent of the vote, compared to 44.47 percent opposed. Translation: 945,075 Oregonians voted to remove slavery language from state constitution — but 756,779 Oregonians voted to KEEP the slavery language!
"Removing language referencing slavery from the Oregon Constitution is a good thing and is long over due," state Rep. Travis Nelson (D-Portland), who won election Tuesday as state's first Black, openly LGBTQ lawmaker, told OPB. "It's a big number … That's troubling to me."
"This was a state that was meant to be a white utopia and was not welcoming to people who were not white," Nelson added. "Given the history of Oregon, the results that have come from Measure 112 are disappointing, but not incredibly surprising."
"We have conversations all the time about our Oregon values, and now we know that there's a segment of the population that values slavery being a form of punishment," Jennifer Parrish-Taylor, director of advocacy and public policy at the Urban League of Portland, which backed Measure 112, told OPB. "That's a hard conversation, but I think it's also reflective of the broader national conversation that we're seeing just in terms of this rise of white nationalism, of racial hatred that's happening, folks feeling further and further isolated and disconnected from each other."
Oregon Democratic Senator Jeff Merkley has introduced legislation that would addressed language in the U.S Constitution's 13th Amendment that has similar exceptions for slavery as a criminal punishment. "This horrific loophole in our Constitution is a moral abomination that launched the mass incarceration we see continuing to this day," Merkley said at a news conference. "[T]here should be no exceptions to a ban on slavery."
I know some folks in the Deep South still love their Civil War Confederate soldier monuments. But it never occurred to me that so many Northerners would find an excuse for any exception to an outright ban on slavery.
We have so much more work to do.
Deconstructing the 2022 Midterms | Post-Election Special:
Transgender people: Let's show this country who we are
NCTE is conducting its U.S. Trans Survey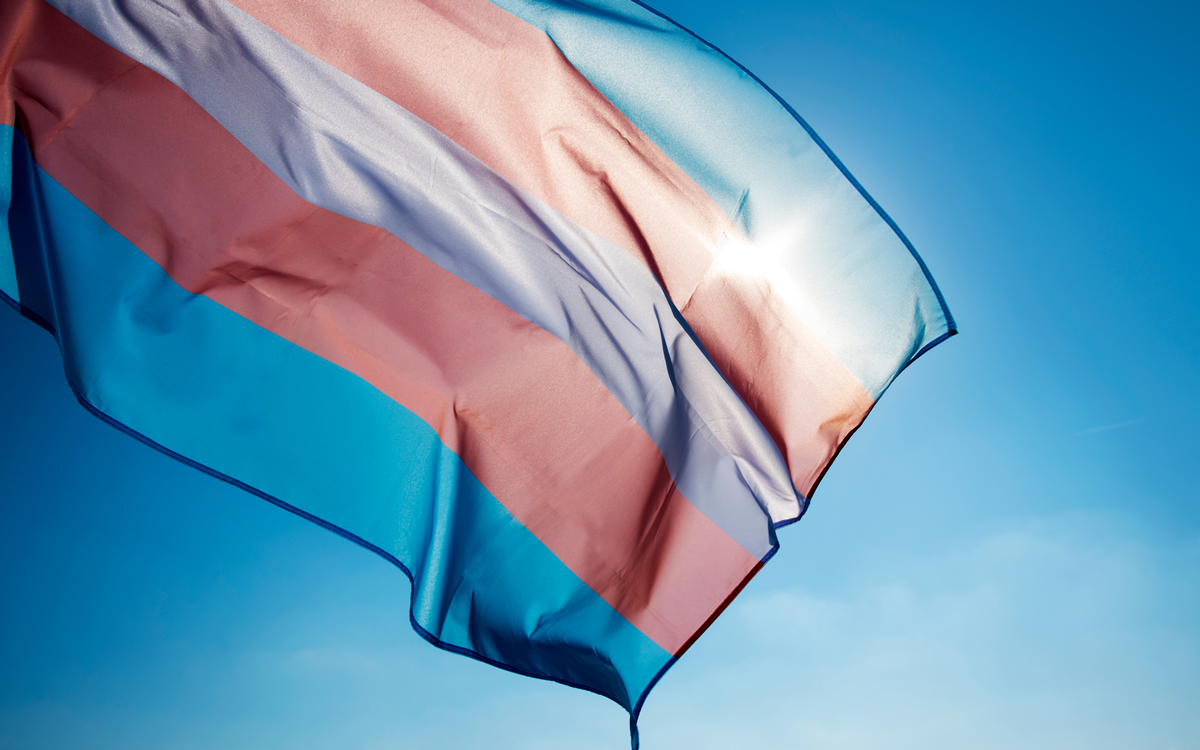 We have a political climate that has exploded with anti-trans legislation, policy and rhetoric. In the leadup to last week's election, TV ads and political mailers spread lies about trans people, denigrating our community and stoking fear in people who simply don't understand what it means to be trans.
Now, when there is a glaring spotlight on trans people in America, we have an opportunity to show the country who we are. Telling the truth about what it means to be trans, using real data, can counter the misinformation being spread about our community. It is important that we tell our own stories and that we are heard loud and clear.
Right now, the National Center for Transgender Equality (NCTE) and partners are conducting the U.S. Trans Survey, the largest ever national survey of the lives and experiences of transgender people. Whether you're trans, nonbinary, or otherwise not cisgender, the time is now to take the U.S. Trans Survey before it closes. The last survey was conducted in 2015, and a lot has changed since then.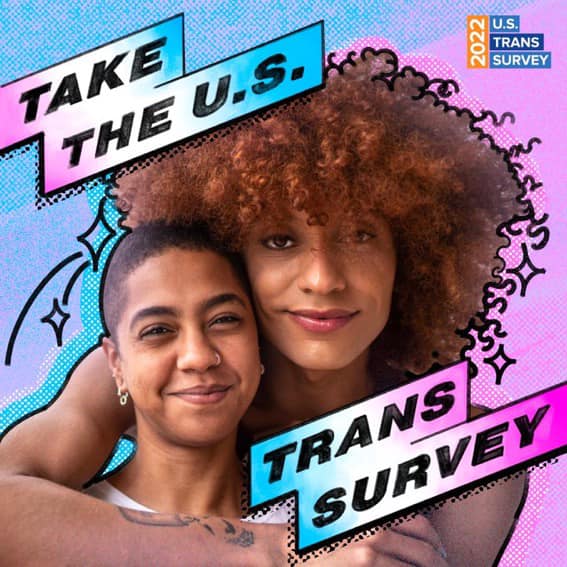 Since 2015, many states have advanced policies that ban gender-affirming care or ban trans youth from playing sports. Others have made it easier to change the gender marker on our identification to match who we are. Violence against trans people has gone up over the past several years, and we know from the data that Black trans women face a disproportionate amount of that violence.
Next week, Trans Awareness Week, we honor the loved ones we've lost to violence and celebrate those who are still here. We speak up loudly about the disparities we face in hopes that others will see and understand. We lift up the voices of the most marginalized in our community, understanding that together, we will all rise.
Much of the political focus right now is on trans youth — their right to transition-related care, their right to play sports with their friends, and their right to use the restroom. Now, more than ever, it is important to hear from young people about their experiences. That's why this time around, youth as young as 16 years old can take the survey and share their stories.
There is a concerted effort by certain politicians and political organizations to deny that trans people are real. There is a false narrative that trans youth are "too young" to know that they're trans, that people who transition at a young age, whether socially or medically, later regret it.

But we know from the data that this narrative is simply not true. A study came out in May this year revealing that for young people who socially transitioned, only two percent of them "detransitioned," or went back to identifying as the gender they were assigned at birth. And another study published just last month found that at 98 percent of youth who were prescribed puberty blockers went on to be prescribed hormone replacement therapy after turning 18. Meaning, trans youth continued to be trans.
This is the importance of research. And we need this research to inform the decision makers, educators, elected officials, health care providers, and the general public about who we are and what we experience in life.
We know that trans people exist and that our lives and experiences are valid. By making this the largest trans survey in U.S. history, we can show that how strong, diverse, and how real of a community we have. And we aren't just young people in New York and California; trans people from Wyoming to Alaska, from youth to elders; trans folks who are Indigenous, Black, Latine, white, multiracial. Every voice must be represented in the U.S. Trans Survey.
The survey in some places covers some heavy topics: mental health, experiences with religious institutions, and experiences with the police. But it also helps us reveal answers to questions like: Has having access to transition-related care improved your life? How has coming out as trans affected your mental health? Does your family accept who you are, and how does that impact you?
There are hundreds of questions in the survey to examine the details of our lives, so we recommend setting aside about an hour to take it. Tens of thousands of you already have, but we know our community is even larger. There is strength in numbers, and the more people who take the U.S. Trans Survey, the harder it is to deny that we exist and that we are real.
If you're trans or nonbinary, I urge you to take the U.S. Trans Survey before it closes on its new deadline of Dec. 5. Let's show this country who we are. Let's show them that we won't go away.
Visit www.ustranssurvey.org to learn more and take the survey today.
******************************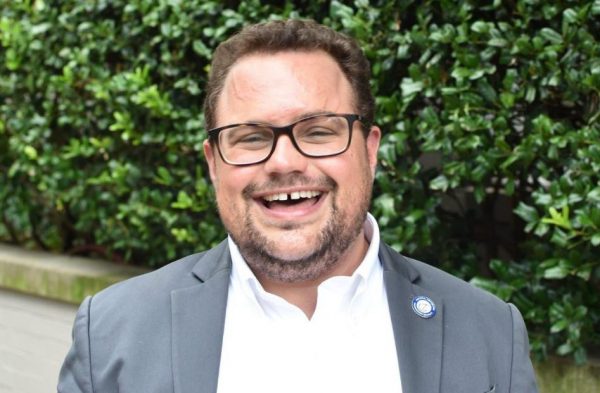 Rodrigo Heng-Lehtinen is the executive director of the National Center for Transgender Equality.