Living an 'American nightmare'
Blade contributor describes La. detention facility as hell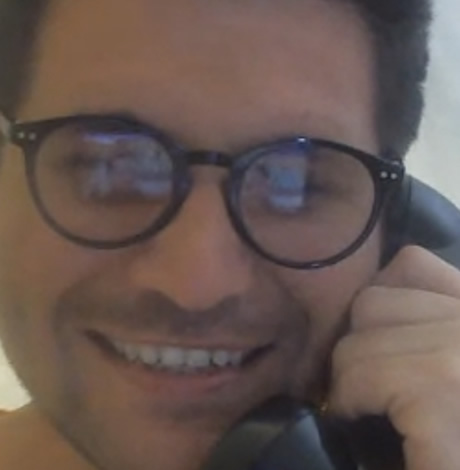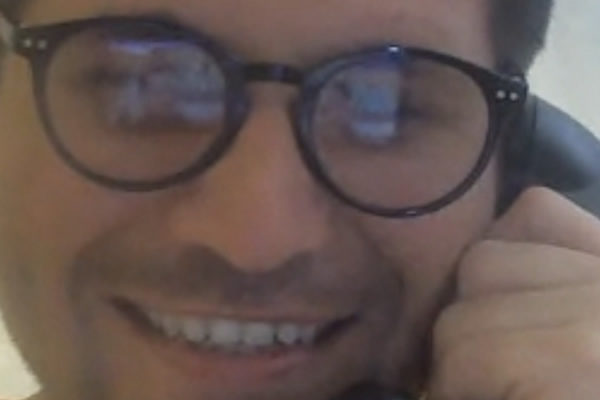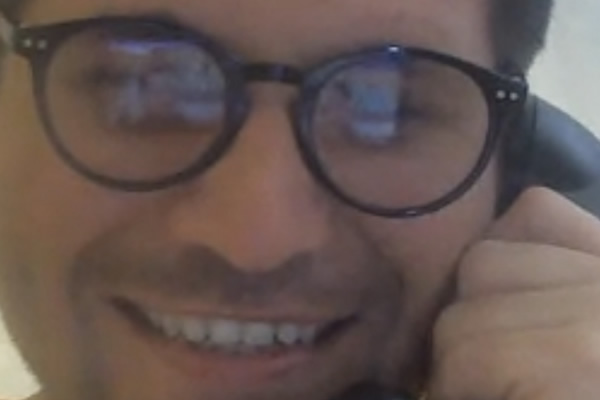 Editor's note: Yariel Valdés González is a Washington Blade contributor who has asked for asylum in the U.S.
Valdés has previously described the conditions at the Bossier Parish Medium Security Facility in Plain Dealing, La., where he remains in U.S. Immigration and Customs Enforcement custody as a human rights violation. An ICE spokesperson in response to Valdés' previous allegations said the agency "is committed to upholding an immigration detention system that prioritizes the health, safety, and welfare of all of those in our care in custody, including lesbian, gay, bisexual, transgender, and intersex (LGBTI) individuals."
The Blade received Valdés' op-ed on June 29.
PLAIN DEALING, La. — The American dream to live in absolute freedom; safe from the threats, persecution, violence, psychological torture and even death the Cuban dictatorship has imposed on me because of my journalistic work fell apart in my hands as soon as I arrived in Louisiana. The Cubans here who are also seeking protection from the U.S. government welcomed me to the Bossier Parish Medium Security Facility with an ironic surprise. They opened their arms and told me, "Welcome to hell!"
I could hardly believe they have spent nine, 10 and even 11 months asking, waiting for a positive response from immigration authorities in their cases.
I was under the illusion that after an asylum official who interviewed me at the Tallahatchie County Correctional Center in Tutwiler, Miss., on March 28 determined I had a "credible fear of persecution or torture" in Cuba, one hearing with an immigration judge would be enough to obtain my conditional release and pursue my case in freedom as U.S. law allows. But I was wrong. The locals (here at Bossier) once again took it upon themselves to dash my hopes.
"Nobody comes out of Louisiana!" they proclaimed.
It only took a few minutes for my dream, like that of many others, to turn into a nightmare. The more than 30 migrants who arrived in Louisiana on the afternoon of May 3, coming from Mississippi after more than a month detained at Tallahatchie, were plunged into a deep depression that continues today. Only the tears under the blanket that nobody can see are able to ease my desperation for a few minutes and then I once again feel it in my chest when I think of my family in Cuba who continues to receive threats of jail and death from the Cuban dictatorship because of my work with "media outlets of the enemy." This reality is the only thing that awaits me back there. I therefore see the situation in Louisiana and I am once again afraid. I cannot see an exit. Prisoner here, prisoner if I return to Cuba. I feel trapped.
Violation of their own laws
I realized a few days after I arrived in Louisiana the subjectivity of who makes the decisions matters, not objectivity or attachment to those who are being held. Louisiana feels like a lost piece of "gringo" geography at which nobody seems to look, or to the contrary, it is a coldly calculated strategy that triumphs on authoritarianism, abuse of power or intransigence. I don't know what to think.
More than a few who have arrived here have come to the conclusion the U.S. has made migrants its new business. Keeping migrants in their custody for so long keeps hundreds of employees and lawyers in business, as well as generating huge profits for the prisons with which U.S. Immigration and Customs Enforcement contracts. It has become clear the government prefers to waste more than $60 a day per migrant than set us free under our own recognizance.
"Louisiana is an anti-immigrant state," Arnaldo Hernández Cobas, a 55-year-old Cuban man whose asylum process has taken 11 months, tells me. "It is not possible for any of the thousands of people who go through the process to leave victorious."
Hernández tells me ICE agents have not met with him once during his confinement and the deportation officer has never seen him.
"I don't know if I am allowed to have bail," he says. "Judge Grady A. Crooks affirms that we do not qualify for this and he does not give it to those who qualify for it because they can flee. This only happens in this state because migrants in other places are released and can pursue their cases on the outside after they make bail."
Another way to obtain conditional freedom is through parole, a benefit the federal government offers to asylum petitioners who enter the country legally and are found to have a credible fear of suffering, facing persecution or being tortured in their countries of origin.
"To grant it, ICE asks for a series of questions that relatives should send to them, but what is happening is that they don't give them enough time to do so," says Arnaldo.
This is exactly what happened with me.
My family managed to send the documents the next day for my parole interview, which was scheduled for the following day. ICE nevertheless denied me parole because I did not prove "that I am not a danger to society." I am sure they didn't even take my case seriously.
There are stories that border on the absurd because many migrants have received their parole hearing notifications the same day they should have filed their documents. One therefore feels as though ICE mocks you to your face and your feelings of helplessness reach the max.
The awarding of parole is a new procedure ICE must complete, but it does not go beyond that. They use this and other crafty strategies to "stay good" in the eyes of the law and they therefore keep asylum seekers in custody for months. They bring them to hearings they will not win, pushing for the deportation of those who do not succumb to the pressure of confinement without properly assessing the risk to their lives that returning to their native countries would entail.
ICE is required to free us a few days after it grants parole, and we already know it doesn't want to do this. Their goal is to keep us locked up at all costs.
"The cruel irony is that the majority of asylum seekers who follow the law and present themselves at official ports of entry don't have to ask an immigration judge for their release from custody," declared Laura Rivera, a lawyer for the Southern Poverty Law Center, an organization that provides legal assistance to immigrants, in an article titled, "Stuck in 'hell': Cuban asylum seekers wither away in Louisiana immigration prisons." "To the contrary, their only avenue to secure their freedom is to ask the same agency that detains them, the Department of Homeland Security."
But DHS — as Rivera details in the article published by the Southern Poverty Law Center — is ignoring its mandate to consider requests for release in detail. And to the contrary it denies conditional release without justification.
"Men are kept hidden from the outside world, locked up and punished for defending their rights and are forced to bring their cases before immigration judges who deny them with rates of up to 100 percent," affirmed Rivera.
Another of the process violations in Arnaldo's case was he was assured where he was first detained that he could win his case along with that of his wife, "but when he came" to Louisiana the judge "told me this was not allowed, that each case is different." Arnaldo's life cannot be different from that of his wife because they have been together for 37 years. His wife has been free for nine months, but he remains behind bars. And so, it happens with mothers and sons, brothers and people who have identical cases. Once again, subjectivity determines a person's fate.
During his hearing with Crooks, Arnaldo declared he feels "very uncomfortable" because he considers him an extremist.
"He said that he only recognizes extreme cases," says Arnaldo. "Doors mean nothing to him. He describes himself as a deportation judge, not an asylum judge. In the entire time that I have been here nobody has won asylum, not even bail, only deportations."
Conclusive proof of the judge's extremism came one day when another judge ran the hearings and the migrants who presented their cases that morning received asylum. The example could not have been more illustrative.
Douglas Puche Moxeno, a 23-year-old Venezuelan man who has spent nine months in Louisiana, also said the detainees "did not receive more information on how the process should be followed and how one should do it."
"I don't know if they explained to us the ways to obtain a conditional release," he says.
In relation to their hearings, Douglas says "the judge told me that he knew the real situation in Venezuela, but he did not grant me asylum because I am not an extreme case. He is waiting for someone to come to the United States without an arm or a leg to be accepted."
The migrants in Louisiana are trying every way possible to be released. They have made these complaints on television stations and have even gone to Cuban American U.S. Sen. Marco Rubio (R-Fla.).
"We have reached the point of filing a lawsuit against ICE," Douglas explains. "A team of lawyers from the Southern Poverty Law Center have proposed a lawsuit seeking a reconsideration of parole. This is one of the most hopeful ways that we have to obtain freedom. If we are successful, the benefits will be for everyone."
"Various protests to pressure authorities and to reclaim our rights as immigrants have been organized," says Douglas. "Relatives, lawyers and various institutions have come together in Miami, Washington and even here in Louisiana to make ICE aware of the injustices that have been committed against us for more than a year."
'This is not your country'
Bossier is a jail deep in Louisiana, hidden in the woods that surround it. Each day inside of it is a constant struggle for survival that takes a huge toll on my physical, psychological and above all emotional capacities. More than 300 migrants live in four dorms in cramped conditions with intense cold and zero privacy.
My stay here reminds me of the school dorms in Cuba where we were forced to share smells, tastes and basic needs. Here we also share Hindu, African, Chinese, Nepali, Syrian and Central American migrants' beliefs, cultures and ways of life.
My personal space is reduced to a narrow metal bed that is bolted to the floor, a drawer for my things and a thin mattress that barely manages to keep my spine separated from the metal, which sometimes causes back pain. The most painful thing, however, is the way the officers treat us. For "better or for worse," you feel as though you are a federal prisoner.
"According to ICE, we are 'detainees,' not prisoners, but we have still suffered physical and psychological abuses," says Arnaldo. "I remember one time when an official dragged a Salvadoran man to the hole for three days simply for eating in his bed. They don't offer anything to us and they don't talk to us, they yell. They wake you up by kicking the bed."
"The slightest pretext is used to disconnect the microwave, the television or deny us ice, affirming this is a luxury and not a necessity," alleges Arnaldo. "When we complain about these situations. They tell us, 'This is not your country.'"
Smiles are not common inside the dorm. The faces of affliction and sadness predominate. Good news is almost always false and the frustration and stress this confinement causes us therefore returns.
"I feel very sad, afflicted here, as though I had killed someone because of the mistreatment that we receive, the place's conditions," declares Damián Álvarez Arteaga, a 31-year-old man who has spent 11 months as a prisoner in the U.S.
"Freedom is the most precious thing a human being has," he adds. "I hope that I will receive a positive response to my case after spending so much time detained. We have demonstrated to the U.S. that we are truly afraid of suffering persecution or torture in Cuba."
Hours in here seem to have no end: They stretch, they multiply, but they never shorten or pass quickly. Our only contact with the outside the world are telephone communications or video calls (at elevated prices) with relatives, friends or lawyers and sporadic trips to the patio to greet the son and take fresh air.
"In all of the time that I have been here, I have seen the son a few times and only for 15 minutes and this is because we have complained," recalls Arnaldo.
The yard, as we also call it, is a small rectangle of fences and surveillance cameras with a cement surface at the center of it where some of us play soccer when they give us a ball. I roll the pants of my yellow uniform up to my knees to allow the sun to warm my extremities a bit while my eyes wander towards the lush forest that is a few meters away from me. I admire the sky, the few vehicles that are driving on the nearby highway and I take deep breaths of oxygen because I know I had just come out of the deep sea and desperately needed air to keep me alive.
"Everyday is the same here from the same food to the same activities," says Douglas. "This prison does not have sufficient spaces to accommodate so many people for so long. We don't have a library or family visits."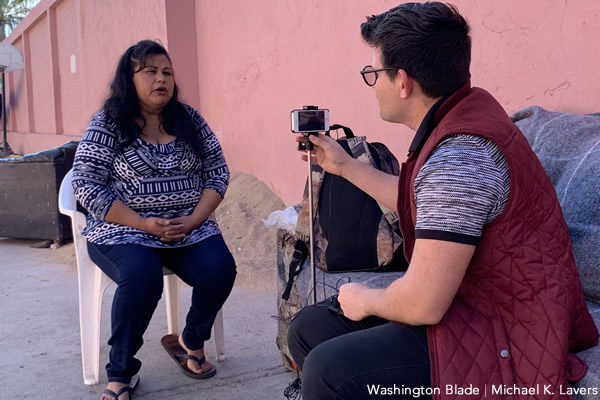 'Soup is currency'
My day at Bossier begins a bit before 5 a.m. With the call to "line-up," I receive a plastic tray with my breakfast. Today is cereal day, low-fat milk, bread and a small portion of jelly. The menu is the same each day of the week. I always save part of it because there is nothing more to eat until midday.
"The food is not correct," opines Damián. "My stomach is already used to that small portion. A piece of bread with hot sauce and some vegetables or mortadella cannot sustain an adult man, nor can it keep you in shape to resist such a stressful process."
The last meal of the day is at 4 p.m., and because of this it is a fantasy to be in bed at 11 p.m. with a full stomach. I reduce the hunger pains with an instant soup to which I add some carrots and a hot dog that I steel for myself from the day's meals.
Since I still have some money, I can buy soups and extra things to make Bossier's bad food a little better. Bossier classifies those who don't receive economic support from their families as "indigent" and they are forced to clean up for their fellow detainees in exchange for a Maruchan soup. Here soup is currency. Everything begins and ends with it, the savior of hungry nights.
"You can buy these and other things at elevated prices in the commissary, the only store to which we have access and for which we depend on everything," says Damián.
Bossier's medical services on the other hand are so basic that there is not even a doctor or nurse on call, nor is there an observation room for patients and consultations only take place from Monday to Friday.
"One who gets sick is put in punishment cells, isolated and alone, which psychologically affects us," notes Arnaldo. "People sometimes don't say they don't feel well because they are afraid they will be sent to the 'well.' In extreme cases they bring you to a hospital with your feet, hands and waist shackled and they keep you tied to the bed, still under guard. I prefer to suffer before being hospitalized like that."
Yuni Pérez López, a 33-year-old Cuban, experienced this unfortunate situation first hand. He was on the hole for six days because he had a fever.
"I felt as though I was being punished for being sick," he says. "And even when the doctor discharged me, they kept me there. It was like being in an icebox: Four walls, a bed, a toilet and a light that never turns off. To leave from there I had to stop eating for an entire day to get the officials' attention and they returned me to the dormitory."
Bossier also leaves you chilled to the bone because we cannot use blankets or sheets to cover ourselves from 7 a.m. to 4 p.m. It is not a question of esthetic or discipline because the officials are not interested in whether your bed is made well. The only thing that bothers them is when we are cover ourselves from the dorm's intense cold.
The migrants interviewed by the Washington Blade are those who have been at Bossier the longest. They are all appealing Crooks' decision not to grant them political asylum. I have not presented my case yet, so I am still a little hopeful that I will receive the protection of the U.S. Like them, I am trying to get used to this harsh reality and be strong, although most of the time sadness consumes me and erases positive thoughts.
The U.S. to me — like for many — does not represent a comfortable life, the newest car or McDonald's. None of this will ever be able to fill the void of my family, friends or passionate love that I left behind. The U.S. represents the opportunity to LIVE, so I will hold on to it until the end.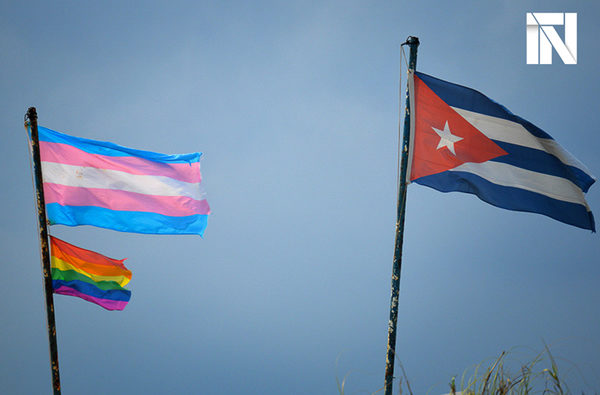 LGBTQ people are being hunted down in Afghanistan
Homosexuality punishable by death under Taliban Sharia law interpretation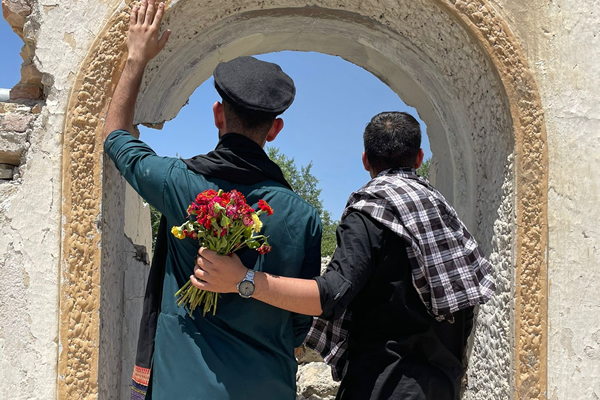 Kabul was known as one of the few "liberal" cities in Afghanistan. The word liberal is in quotation marks, and inflected, because it is liberal compared to the rest of the country. Now that the Taliban has taken over, most people who expressed themselves differently and openly are forced to adhere to Sharia law, completely change their ways, hide their identity, or be killed.
The U.S. State Department reported in 2020 that even before the Taliban took power in August, LGBTQ people in Afghanistan faced "discrimination, assault and rape" and "homosexuality was widely seen as taboo and indecent." Laws against lesbian, gay and transgender people made their existence illegal and punishable by up to two years in jail. Those laws were not always enforced, but they did leave LGBTQ people at risk of extortion and abuse by authorities, as reported by the U.K. government.
Even with the discrimination and abuse, LGBTQ people still had a sliver of space in society. Nemat Sadat, an LGBTQ Afghan author living in the United States said that gay, lesbian and transgender people helped the country's cultural life develop since the Taliban's last rule 20 years ago. But, most of these people built their lives quietly.
Now with the Taliban regime, their sliver of space in society is gone, there is no room to live quietly as an openly LGBTQ person. Under the Taliban's interpretation of Sharia law, homosexuality is punished by death.
In an interview with Reuters, Waheedullah Hashimi, a top decision maker for the Taliban said, "there will be no democratic system at all because it does not have a base in our country," and continued to say, "what type of political system should we apply in Afghanistan is clear. It is sharia law and that is it."
One source spoke to a 20-year-old university student who is lesbian in Afghanistan. Her family accepted her as a lesbian, but now the new Taliban leadership has put the lives of all of her family at risk. There is a new surge of violence against any lesbian, gay and transgender people. This includes anyone speculated of being lesbian, gay, or trans, and those who support them.
This young lesbian woman has gone into hiding. She is part of hundreds of LGBTQ people in Afghanistan who are pleading with advocates and organizations outside Afghanistan for help to escape the Taliban tyranny.
Nemat Sadat shares stories of lesbian, gay and trans people in hiding. He shared a story of a gay man who watched from his hiding place in the ceiling as Taliban fighters beat the friend who refused to disclose his location.
LGBTQ people in Afghanistan fear the risk of being arrested, beaten and killed. The Taliban made it clear that it is enforcing its strict religious laws against Afghanistan's LGBTQ citizens. In an interview with Germany's Bild newspaper, one Taliban judge said there were only two punishments for homosexuality: "stoning or being crushed under a wall."
LGBTQ people in Afghanistan are reporting that their friends, partners and members of their community are being attacked and raped. They also stated that Islamic fundamentalists and riotous groups are encouraged by the new tyranny and are on the hunt for LGBTQ people.
Another source shared that a gay man was targeted for his sexuality and then raped by his male attackers. That is a terrible paradox. He was raped by his male attackers, who criminalizing him for having same sex relations.
LGBTQ people are in hiding, desperately trying to get out of the country, and trying to erase any proof of their queer identity.
They feel abandoned by the international LGBTQ community. The Taliban is proving that the Western nations have normalized relations to their government. The Taliban and their supporters see this a proof of their victory. This leaves LGBTQ people defeated and fearing torture and death.
The U.S. government and other Western countries evacuated many people out of Afghanistan, including journalists, women's rights activists and those who worked with foreigners. But, LGBTQ activists said that nothing has been done for them. A source says about her situation, "we will definitely be killed. We are asking to be evacuated immediately from Afghanistan." To date, no safe route has been found.
Even underground measures to help LGBTQ people are challenging and near impossible. The Rainbow Railroad is a non-governmental organization helping LGBTQ people around the world escape persecution. Executive Director Kimahli Powell said evacuating LGBTQ people from Afghanistan is especially hard as they are often alone, in hiding, and unable to contact each other. If routes to get them out is nearly impossible, that still means those routes are somewhat possible. As difficult as it may be, we must find pathways to save these people and get them out.
The Taliban regime has established itself, knowing with certainty that the world will stand aside, albeit condemning and protesting, but not intervening. This is empowering jihadists across the world, especially in the Middle East. The Taliban has many allies and admirers, including the Palestinian Islamic Jihad (PIJ) and Hamas.
The leader of Hamas, Ismail Haniyeh, travelled from Palestinian territories to meet with Taliban leaders in Qatar. The Palestinian Islamic Jihad has a history of ties to the Taliban, even with radicals joining each other's organizations. Very public statements of congratulations were made between leaders of the Taliban, Hamas, and Palestinian Islamic Jihad, and all with full Iranian support.
The increase in brazen forcefulness of these groups reaches beyond Afghanistan, and spreads to the lands dominated by other similar groups. This causes an escalation of the threats to anyone who opposes Sharia law or who lives differently than what Sharia law allows. LGBTQ people in these lands are in peril.
If we do not help LGBTQ people in Afghanistan, the lives of LGBTQ people under other similar tyrannies face increased uncertainty and danger.
Since posting this video, I have been receiving direct messages from LGBTQ people in hiding in Afghanistan, and those who are seeking to be evacuated. They all share harrowing experiences of being attacked, raped, and threatened by Taliban, Islamic State and bullying groups.
Yuval David is an innovative actor, host and filmmaker with a creative mantra to entertain, uplift and inspire. He is a captivating performer and compelling storyteller who uses his platform for sharing narratives that affect social change, specifically on behalf of highly respected U.S. and international organizations that raise awareness for the marginalized and under-represented, inspired by his LGBTQ+ and Jewish identity, and his Israeli-American roots.
He can be reached through social media
Coming out is a life-long process
Oct. 11 is National Coming Out Day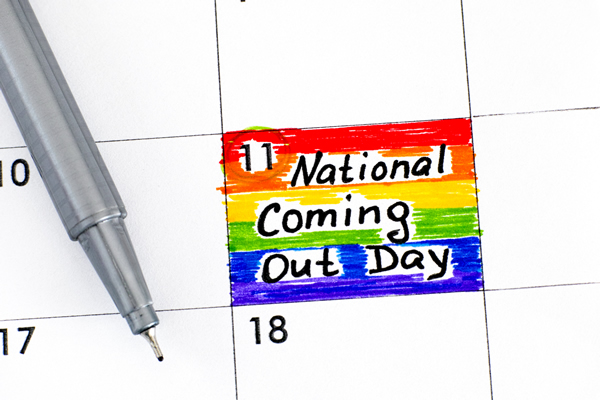 "Tell me about your coming out," my 30-something friend Seth recently said to me.
"It was more than a day!" I joked.
National Coming Out Day (NCOD) is on Oct. 11. The holiday, celebrated yearly on Oct. 11, was first observed on Oct. 11, 1988.
That date was the one-year anniversary of the 1987 queer rights march in Washington, D.C. More than half a million people were at the march, which was a turning point in the LGBTQ+ rights movement.
Robert H. Eichberg, a psychologist who died in 1995, and gay rights activist Jean O'Leary, who died in 2005, co-founded NCOD.
Things have progressed so far for us queers since then. We can marry and serve in the military. We're parents, cops, athletes, teachers and preachers.
In this era of marriage equality, it's tempting to wonder: What is all the fuss about coming out?
But, a reality check shows that coming out still matters.
A quick look through the news headlines reveals why staying in the closet is so hurtful and how unsafe it can still be to come out as LGBTQ+.
If you're of a certain age, you likely cried your eyes out when you watched the Disney movie "Old Yeller." Who could forget the scene when the young boy Travis (played by Tommy Kirk shoots "Old Yeller" because his dog has rabies? In 2019, the Library of Congress added
"Old Yeller" to the National Film Registry.
Kirk died on Sept. 28 at 79 at his Las Vegas home. Despite Kirk's popularity with fans, Disney didn't renew his contract because he was gay.
"I was caught having sex with a boy at a public pool in Burbank," Kirk told the gossip columnist Liz Smith. "We were both young, and the boy's mother went to Walt."
In the 1960s, there was no way that an out actor would have had a chance in Hollywood.
I wish I could say that everything's changed since Disney fired Kirk. But, this isn't the case.
In August, Jamel Myles, a fourth grader in Denver killed himself, the Denver Post reported. His mother told the Post that her son, who'd come out to her as gay, took his own life because he'd been bullied for a year.
"We are deeply committed to our students' well-being," a Denver Public Schools spokesman said in a statement.
Unfortunately, Jamal's story is far from unique. Nationwide, many LGBTQ+ students in the U.S. have been bullied. Nearly half (43 percent) of transgender youth have been bullied, according to the 2019 Youth Risk Behavior Surveillance survey. Nearly a third (29 percent) of trans youth, 21 percent of gay and lesbian youth and 22 percent of bisexual youth have attempted suicide, the survey reports.
Life is far more dangerous for queer folk in many places worldwide from Hungary to Ghana.
You could respond to this grim news by going to bed, staying under the covers—tucked in the closet.
But that would let homophobia and transphobia have the right of way. It would deny us the chance to joyfully, proudly, defiantly celebrate who we are.
Studies have shown that knowing us can help alleviate prejudice.
Family members, friends and colleagues may still feel uncomfortable around us because of our sexual orientation or gender identity.
But, it's hard to hate your non-binary 10-year-old granddaughter on Christmas morning. Or your gay buddy at the gym.
One of my fondest memories is when I came out to my Aunt Manci. I worried that she wouldn't accept my girlfriend. I needed have been anxious. "You're lucky," she said, "she loves you."
Coming out is a process that lasts a lifetime—from deciding if you want to be out in the third grade to ensuring that your loved ones won't erase your queerness from your obituary.
Coming out can be arduous. But, it's liberating! Let the revels begin! Happy National Coming Out Day! 
Kathi Wolfe, a writer and a poet, is a regular contributor to the Blade.
Dave Chappelle can kiss my Black gay ass
Comedian targets transgender people in new Netflix special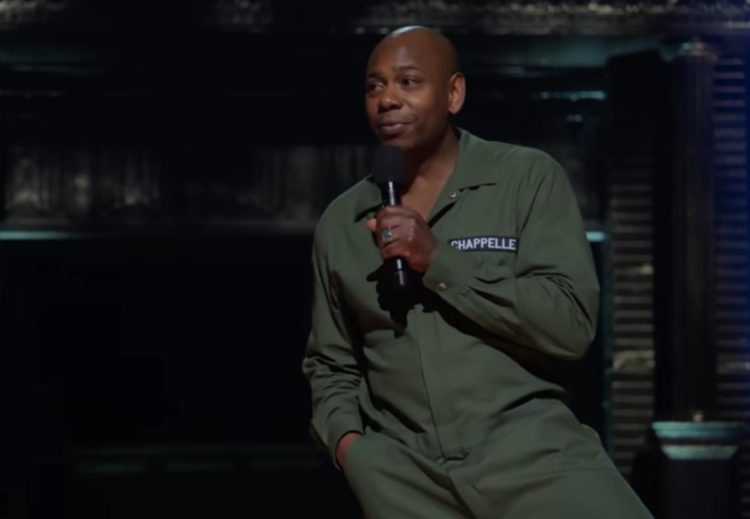 By Alvin McEwen — There is no other way to say this. Dave Chappelle is an ignorant son of a bitch whose embrace of stereotypes about LGBTQ people do more to hurt both the LGBTQ and Black community than any words or actions of the anti-LGBTQ right. 
First, a little background;
'Comedian Dave Chappelle's new Netflix special, The Closer, is his last for the service as he concludes a multi-project deal spanning several years and while he tries to pass it off as an examination of racism and LGBTQ issues, it comes across more as a hypocritical justification of a career spent making vulnerable people feel like shit. To cap off his numerous comedy specials, Chappelle pledged not to make jokes about the LGBTQ community any longer, offered to negotiate terms for rapper DaBaby, and announced he is a transgender exclusionary radical feminist (TERF) before launching into a derogatory diatribe about transgender women's genitals."
That's not all. Chappelle proceeded to attack all LGBTQ people:
Throughout the special, he repeatedly circles back to pitting racism against anti-LGBTQ animus. After pointing out that DaBaby had killed another man and still continued to perform and escaped punishment, but got "cancelled" after making incredibly derogatory comments about gay people, Chappelle made the comparison direct. "Do you see where I'm going with this?" he quipped. "In our country, you can shoot and kill a n****r, but you better not hurt a gay person's feelings!"
Then he proceeded with more junk:
"Gender is a fact," he continued. "Every human being in this room, every human being on Earth, had to pass through the legs of a woman to be on Earth. That is a fact. Now, I am not saying that to say trans women aren't women, I am just saying that those pussies that they got … you know what I mean? I'm not saying it's not pussy, but it's Beyond Pussy or Impossible Pussy. It tastes like pussy, but that's not quite what it is, is it? That's not blood, that's beet juice."
… In the end, he proclaims that he's done making jokes about "LBGTQ, LMNOPQXYZ people," saying "it is over." "I am not telling another joke about you," he said, "until we are both sure that we are laughing together."
"All I ask from your community, with all humility, will you please stop punching down on my community?"
I could say a lot of things about this man's ignorance, but I want to focus on one thing because it infuriated me the most. This comment:
"All I ask from your community, with all humility, will you please stop punching down on my community?"
That is the epitome of all of the bullshit LGBTQ people of color have had to deal with from Black heterosexual people—the entitlement mentality.
That's the belief that whenever there is talk about issues of the Black community, problems of the Black community, or the survival of the Black community, it's all about Black heterosexuals. God forbid you point to out that heterosexuality is not prerequisite of being Black. 
No matter how many times it is proven to some heterosexual Black people that LGBTQs of color exist, that we have families and children, and should be acknowledge as full members of the Black community, they will cling to their fantasies of toxic Black masculinity and oversexed Black femininity with as much passion as a demented Trump voter still holding on to the lie that he was cheated out of victory in the 2020 election. And there is no room in these fantasies for LGBTQ people of color.
For phony ideas of blackness to survive in the minds of some Black heterosexuals, people like me have to be mentally placed in a box where we are pulled out when they want someone to make fun of or even worse, assure themselves of how "tolerant" they are because they have chosen not to knock us upside the head or scream passages of the Bible at us which they themselves do not adhere to. 
The latter is even more insulting. That's when they give us false assurances that they "have no problem with our lifestyle" or our "sexual preferences." They want us to believe that, but the way they say it always makes me feel like dog shit on the sidewalk.
When it comes to LGBTQs of color and the Black community, some Black heterosexuals want to have the first, middle and last word in the conversation. LGBTQs of color are supposed to be silent. We are supposed allow ourselves to be dictated to and psychologically dissected to fulfill someone's bullshit ideas of what the Black people are supposed to be. The implication is that no real Black person is LGBTQ so we don't matter.
If you Black heterosexuals have no problem with us, then acknowledge us. Stop with this nonsense about LGBTQ and Black people being different. Whether you like it or not, our identities intersect in our daily lives and especially in our history. Does anyone think that it was only heterosexual Black people who went through slavery, segregation, lynchings, rapes and all of the uglies which come with historic systemic racism in America? Where the hell do you think we were when this stuff was happening? On an island somewhere? In outer space?  Do you think we don't feel the pangs of racism now? We do, but it is difficult for us to voice how it especially affects us because some of you heterosexual Black folks are dominating the conversation and won't let us get a word in edgewise.
If you would just shut up for a second and let us talk, you would hear how racism does affect LGBTQ people of color in a way it doesn't affect you.
Personally, I am both Black and gay. And as such, my life matters, my issues matters, my rage matters, and my need for justice matters. Not as either a Black person or a gay person, but as BOTH, together, inseparable. No one has the right to make me choose my identity.
Lastly, let me go back to Mr. Chappelle, because I haven't forgotten about him.
I would suggest, Mr. Chappelle, that before you start on another one of your stupid routines about LGBTQ people, take your bony ass to the library or better yet, google some names—Bayard Rustin, Monica Roberts, Barbara Jordan, Bessie Smith, Ma Rainey, Angela Davis, James Baldwin, Audre Lorde. You did not get to the place where you can make millions on stage talking shit solely on the backs of Black heterosexuals. And you need to know that.
Lastly, when you are done with that, go the bank and count your millions. Then google the number of Black trans men and women who have been murdered this year and the last. Read each of their names. Compare their lives to yours.
That way, you will truly understand when someone is punching down.
********************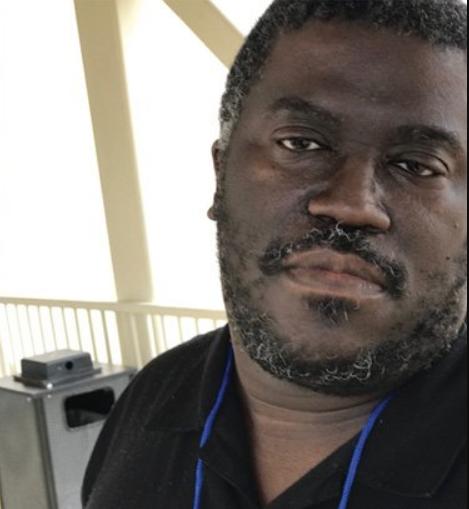 Alvin McEwen is 50-year-old African American gay man who resides in Columbia, SC. McEwen's blog, Holy Bullies and Headless Monsters, and writings have been mentioned by Americablog.com, Goodasyou.org, People for the American Way, Raw Story, the Advocate, Media Matters for America, Crooksandliars.com, Thinkprogress.org, Andrew Sullivan's Daily Dish, Melissa Harris-Perry, The Last Word with Lawrence O'Donnell, Newsweek, the Daily Beast, the Washington Blade, and Foxnews.com.
He is the 2007 recipient of the Harriet Daniels Hancock Volunteer of the Year Award and the 2010 recipient of the Order of the Pink Palmetto from the SC Pride Movement as well as the 2009 recipient of the Audre Lorde/James Baldwin Civil Rights Activist Award from SC Black Pride. In addition, he is a 3-time nominee of the Ed Madden Media Advocacy Award from SC Pride.
*********************
The preceding commentary was previously published at McEwen's blog, Holy Bullies and Headless Monsters, and is republished by permission.