Living an 'American nightmare'
Blade contributor describes La. detention facility as hell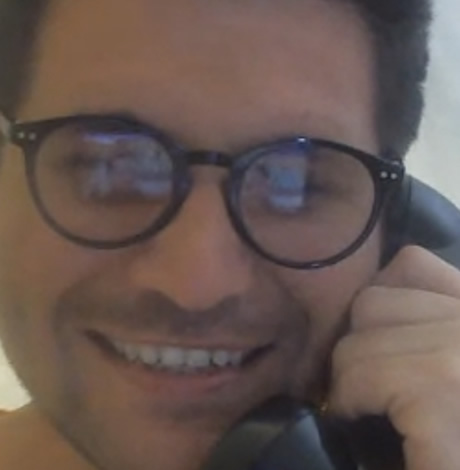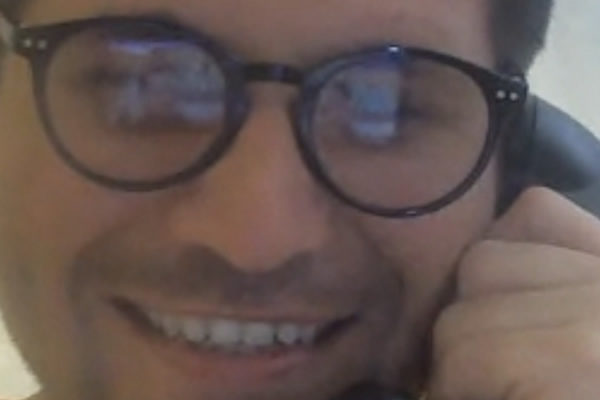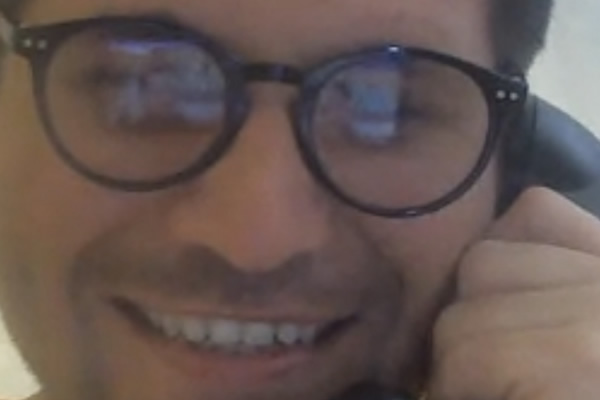 Editor's note: Yariel Valdés González is a Washington Blade contributor who has asked for asylum in the U.S.
Valdés has previously described the conditions at the Bossier Parish Medium Security Facility in Plain Dealing, La., where he remains in U.S. Immigration and Customs Enforcement custody as a human rights violation. An ICE spokesperson in response to Valdés' previous allegations said the agency "is committed to upholding an immigration detention system that prioritizes the health, safety, and welfare of all of those in our care in custody, including lesbian, gay, bisexual, transgender, and intersex (LGBTI) individuals."
The Blade received Valdés' op-ed on June 29.
PLAIN DEALING, La. — The American dream to live in absolute freedom; safe from the threats, persecution, violence, psychological torture and even death the Cuban dictatorship has imposed on me because of my journalistic work fell apart in my hands as soon as I arrived in Louisiana. The Cubans here who are also seeking protection from the U.S. government welcomed me to the Bossier Parish Medium Security Facility with an ironic surprise. They opened their arms and told me, "Welcome to hell!"
I could hardly believe they have spent nine, 10 and even 11 months asking, waiting for a positive response from immigration authorities in their cases.
I was under the illusion that after an asylum official who interviewed me at the Tallahatchie County Correctional Center in Tutwiler, Miss., on March 28 determined I had a "credible fear of persecution or torture" in Cuba, one hearing with an immigration judge would be enough to obtain my conditional release and pursue my case in freedom as U.S. law allows. But I was wrong. The locals (here at Bossier) once again took it upon themselves to dash my hopes.
"Nobody comes out of Louisiana!" they proclaimed.
It only took a few minutes for my dream, like that of many others, to turn into a nightmare. The more than 30 migrants who arrived in Louisiana on the afternoon of May 3, coming from Mississippi after more than a month detained at Tallahatchie, were plunged into a deep depression that continues today. Only the tears under the blanket that nobody can see are able to ease my desperation for a few minutes and then I once again feel it in my chest when I think of my family in Cuba who continues to receive threats of jail and death from the Cuban dictatorship because of my work with "media outlets of the enemy." This reality is the only thing that awaits me back there. I therefore see the situation in Louisiana and I am once again afraid. I cannot see an exit. Prisoner here, prisoner if I return to Cuba. I feel trapped.
Violation of their own laws
I realized a few days after I arrived in Louisiana the subjectivity of who makes the decisions matters, not objectivity or attachment to those who are being held. Louisiana feels like a lost piece of "gringo" geography at which nobody seems to look, or to the contrary, it is a coldly calculated strategy that triumphs on authoritarianism, abuse of power or intransigence. I don't know what to think.
More than a few who have arrived here have come to the conclusion the U.S. has made migrants its new business. Keeping migrants in their custody for so long keeps hundreds of employees and lawyers in business, as well as generating huge profits for the prisons with which U.S. Immigration and Customs Enforcement contracts. It has become clear the government prefers to waste more than $60 a day per migrant than set us free under our own recognizance.
"Louisiana is an anti-immigrant state," Arnaldo Hernández Cobas, a 55-year-old Cuban man whose asylum process has taken 11 months, tells me. "It is not possible for any of the thousands of people who go through the process to leave victorious."
Hernández tells me ICE agents have not met with him once during his confinement and the deportation officer has never seen him.
"I don't know if I am allowed to have bail," he says. "Judge Grady A. Crooks affirms that we do not qualify for this and he does not give it to those who qualify for it because they can flee. This only happens in this state because migrants in other places are released and can pursue their cases on the outside after they make bail."
Another way to obtain conditional freedom is through parole, a benefit the federal government offers to asylum petitioners who enter the country legally and are found to have a credible fear of suffering, facing persecution or being tortured in their countries of origin.
"To grant it, ICE asks for a series of questions that relatives should send to them, but what is happening is that they don't give them enough time to do so," says Arnaldo.
This is exactly what happened with me.
My family managed to send the documents the next day for my parole interview, which was scheduled for the following day. ICE nevertheless denied me parole because I did not prove "that I am not a danger to society." I am sure they didn't even take my case seriously.
There are stories that border on the absurd because many migrants have received their parole hearing notifications the same day they should have filed their documents. One therefore feels as though ICE mocks you to your face and your feelings of helplessness reach the max.
The awarding of parole is a new procedure ICE must complete, but it does not go beyond that. They use this and other crafty strategies to "stay good" in the eyes of the law and they therefore keep asylum seekers in custody for months. They bring them to hearings they will not win, pushing for the deportation of those who do not succumb to the pressure of confinement without properly assessing the risk to their lives that returning to their native countries would entail.
ICE is required to free us a few days after it grants parole, and we already know it doesn't want to do this. Their goal is to keep us locked up at all costs.
"The cruel irony is that the majority of asylum seekers who follow the law and present themselves at official ports of entry don't have to ask an immigration judge for their release from custody," declared Laura Rivera, a lawyer for the Southern Poverty Law Center, an organization that provides legal assistance to immigrants, in an article titled, "Stuck in 'hell': Cuban asylum seekers wither away in Louisiana immigration prisons." "To the contrary, their only avenue to secure their freedom is to ask the same agency that detains them, the Department of Homeland Security."
But DHS — as Rivera details in the article published by the Southern Poverty Law Center — is ignoring its mandate to consider requests for release in detail. And to the contrary it denies conditional release without justification.
"Men are kept hidden from the outside world, locked up and punished for defending their rights and are forced to bring their cases before immigration judges who deny them with rates of up to 100 percent," affirmed Rivera.
Another of the process violations in Arnaldo's case was he was assured where he was first detained that he could win his case along with that of his wife, "but when he came" to Louisiana the judge "told me this was not allowed, that each case is different." Arnaldo's life cannot be different from that of his wife because they have been together for 37 years. His wife has been free for nine months, but he remains behind bars. And so, it happens with mothers and sons, brothers and people who have identical cases. Once again, subjectivity determines a person's fate.
During his hearing with Crooks, Arnaldo declared he feels "very uncomfortable" because he considers him an extremist.
"He said that he only recognizes extreme cases," says Arnaldo. "Doors mean nothing to him. He describes himself as a deportation judge, not an asylum judge. In the entire time that I have been here nobody has won asylum, not even bail, only deportations."
Conclusive proof of the judge's extremism came one day when another judge ran the hearings and the migrants who presented their cases that morning received asylum. The example could not have been more illustrative.
Douglas Puche Moxeno, a 23-year-old Venezuelan man who has spent nine months in Louisiana, also said the detainees "did not receive more information on how the process should be followed and how one should do it."
"I don't know if they explained to us the ways to obtain a conditional release," he says.
In relation to their hearings, Douglas says "the judge told me that he knew the real situation in Venezuela, but he did not grant me asylum because I am not an extreme case. He is waiting for someone to come to the United States without an arm or a leg to be accepted."
The migrants in Louisiana are trying every way possible to be released. They have made these complaints on television stations and have even gone to Cuban American U.S. Sen. Marco Rubio (R-Fla.).
"We have reached the point of filing a lawsuit against ICE," Douglas explains. "A team of lawyers from the Southern Poverty Law Center have proposed a lawsuit seeking a reconsideration of parole. This is one of the most hopeful ways that we have to obtain freedom. If we are successful, the benefits will be for everyone."
"Various protests to pressure authorities and to reclaim our rights as immigrants have been organized," says Douglas. "Relatives, lawyers and various institutions have come together in Miami, Washington and even here in Louisiana to make ICE aware of the injustices that have been committed against us for more than a year."
'This is not your country'
Bossier is a jail deep in Louisiana, hidden in the woods that surround it. Each day inside of it is a constant struggle for survival that takes a huge toll on my physical, psychological and above all emotional capacities. More than 300 migrants live in four dorms in cramped conditions with intense cold and zero privacy.
My stay here reminds me of the school dorms in Cuba where we were forced to share smells, tastes and basic needs. Here we also share Hindu, African, Chinese, Nepali, Syrian and Central American migrants' beliefs, cultures and ways of life.
My personal space is reduced to a narrow metal bed that is bolted to the floor, a drawer for my things and a thin mattress that barely manages to keep my spine separated from the metal, which sometimes causes back pain. The most painful thing, however, is the way the officers treat us. For "better or for worse," you feel as though you are a federal prisoner.
"According to ICE, we are 'detainees,' not prisoners, but we have still suffered physical and psychological abuses," says Arnaldo. "I remember one time when an official dragged a Salvadoran man to the hole for three days simply for eating in his bed. They don't offer anything to us and they don't talk to us, they yell. They wake you up by kicking the bed."
"The slightest pretext is used to disconnect the microwave, the television or deny us ice, affirming this is a luxury and not a necessity," alleges Arnaldo. "When we complain about these situations. They tell us, 'This is not your country.'"
Smiles are not common inside the dorm. The faces of affliction and sadness predominate. Good news is almost always false and the frustration and stress this confinement causes us therefore returns.
"I feel very sad, afflicted here, as though I had killed someone because of the mistreatment that we receive, the place's conditions," declares Damián Álvarez Arteaga, a 31-year-old man who has spent 11 months as a prisoner in the U.S.
"Freedom is the most precious thing a human being has," he adds. "I hope that I will receive a positive response to my case after spending so much time detained. We have demonstrated to the U.S. that we are truly afraid of suffering persecution or torture in Cuba."
Hours in here seem to have no end: They stretch, they multiply, but they never shorten or pass quickly. Our only contact with the outside the world are telephone communications or video calls (at elevated prices) with relatives, friends or lawyers and sporadic trips to the patio to greet the son and take fresh air.
"In all of the time that I have been here, I have seen the son a few times and only for 15 minutes and this is because we have complained," recalls Arnaldo.
The yard, as we also call it, is a small rectangle of fences and surveillance cameras with a cement surface at the center of it where some of us play soccer when they give us a ball. I roll the pants of my yellow uniform up to my knees to allow the sun to warm my extremities a bit while my eyes wander towards the lush forest that is a few meters away from me. I admire the sky, the few vehicles that are driving on the nearby highway and I take deep breaths of oxygen because I know I had just come out of the deep sea and desperately needed air to keep me alive.
"Everyday is the same here from the same food to the same activities," says Douglas. "This prison does not have sufficient spaces to accommodate so many people for so long. We don't have a library or family visits."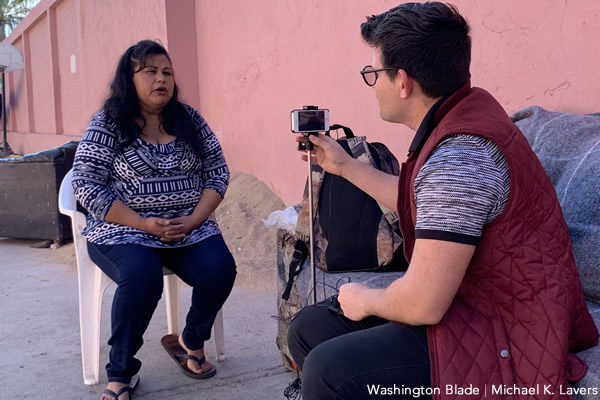 'Soup is currency'
My day at Bossier begins a bit before 5 a.m. With the call to "line-up," I receive a plastic tray with my breakfast. Today is cereal day, low-fat milk, bread and a small portion of jelly. The menu is the same each day of the week. I always save part of it because there is nothing more to eat until midday.
"The food is not correct," opines Damián. "My stomach is already used to that small portion. A piece of bread with hot sauce and some vegetables or mortadella cannot sustain an adult man, nor can it keep you in shape to resist such a stressful process."
The last meal of the day is at 4 p.m., and because of this it is a fantasy to be in bed at 11 p.m. with a full stomach. I reduce the hunger pains with an instant soup to which I add some carrots and a hot dog that I steel for myself from the day's meals.
Since I still have some money, I can buy soups and extra things to make Bossier's bad food a little better. Bossier classifies those who don't receive economic support from their families as "indigent" and they are forced to clean up for their fellow detainees in exchange for a Maruchan soup. Here soup is currency. Everything begins and ends with it, the savior of hungry nights.
"You can buy these and other things at elevated prices in the commissary, the only store to which we have access and for which we depend on everything," says Damián.
Bossier's medical services on the other hand are so basic that there is not even a doctor or nurse on call, nor is there an observation room for patients and consultations only take place from Monday to Friday.
"One who gets sick is put in punishment cells, isolated and alone, which psychologically affects us," notes Arnaldo. "People sometimes don't say they don't feel well because they are afraid they will be sent to the 'well.' In extreme cases they bring you to a hospital with your feet, hands and waist shackled and they keep you tied to the bed, still under guard. I prefer to suffer before being hospitalized like that."
Yuni Pérez López, a 33-year-old Cuban, experienced this unfortunate situation first hand. He was on the hole for six days because he had a fever.
"I felt as though I was being punished for being sick," he says. "And even when the doctor discharged me, they kept me there. It was like being in an icebox: Four walls, a bed, a toilet and a light that never turns off. To leave from there I had to stop eating for an entire day to get the officials' attention and they returned me to the dormitory."
Bossier also leaves you chilled to the bone because we cannot use blankets or sheets to cover ourselves from 7 a.m. to 4 p.m. It is not a question of esthetic or discipline because the officials are not interested in whether your bed is made well. The only thing that bothers them is when we are cover ourselves from the dorm's intense cold.
The migrants interviewed by the Washington Blade are those who have been at Bossier the longest. They are all appealing Crooks' decision not to grant them political asylum. I have not presented my case yet, so I am still a little hopeful that I will receive the protection of the U.S. Like them, I am trying to get used to this harsh reality and be strong, although most of the time sadness consumes me and erases positive thoughts.
The U.S. to me — like for many — does not represent a comfortable life, the newest car or McDonald's. None of this will ever be able to fill the void of my family, friends or passionate love that I left behind. The U.S. represents the opportunity to LIVE, so I will hold on to it until the end.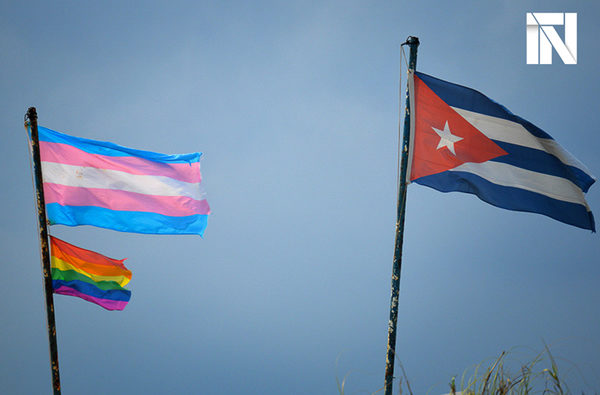 Mother of slain gay youth speaks out
Promoting power of kindness to heal our broken world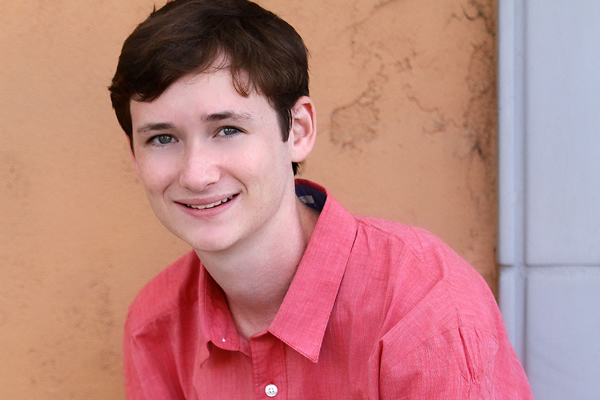 I told myself I would not do it again: explain who I am and who my son was as an introduction to my story. I love writing, but how many times can I talk about the horrific things that happened? What you need to know: he was gay, Jewish, and the victim of a hate crime. This tragedy propelled me into the public eye and gave me a chance to be an outspoken advocate for the LGBTQIA+ community, and it also ended the beautiful life of my son Blaze Bernstein. He should be enjoying gay pride month this June, but instead his body lies in an Orange County cemetery since January 2018. He died at just 19 years of age.
I don't want to be a captive storyteller, forced to regurgitate our sad truth and the story of how we endured Blaze's disappearance and violent death. I want to talk about the great things we have accomplished since then and the miraculous things people around the country did and continue to do to show their support for those who identify as queer and for the kindness movement we wholeheartedly embraced when we started #BlazeitForward in honor of Blaze. The story of my brilliant and kind son who was going to change the world, should not start with the horrific ending of his life. The story should start with hope because his life started with and even in death continues to give hope to all of us.
The night he disappeared many of my dreams for my family ended and a radical new timeline began. I came out of the closet as a supporter of LGBTQIA+ and a parent of a gay teen. While Blaze was alive and living in the closet, he was not comfortable with us participating in any activities that would draw attention to his sexual orientation. While we encouraged him to live openly, he was young and we respected his right to "out" himself. We will never know how our failure to educate ourselves and our family on how best to support a gay child impacted the tragedy that came to us.
Our family lived in the shadow of the normative Orange County world that we raised him in that did not understand the needs of gay teenagers or the dangers they face both from alienation that can lead to teen suicide nor did we understand the dangers posed by malevolent outsiders and ignorant peers, teachers and strangers. It was this revelation after his death that spurred our entry into the public eye when the opportunity arose.
My husband Gideon and I made the quick decision that Blaze's death should herald a new age of sex positivity. We also wanted to do something about the stereotypes and hateful tropes we heard about Jewish people and that inundated the media. While Blaze would not live to see a world where his uniqueness and kindness became an ideal, we live to promote it. We exposed the haters and hate groups as we did the unthinkable: put our mourning on hold and immediately used his death to educate the public about the danger hate groups such as Atomwaffen pose to all of us. We also began promoting the power of kindness to heal our broken world and to promote and support LGBTQIA+ community and ethnic diversity.
As the years after his death progressed, a pattern began to develop. The polarization in political, religious and sexual beliefs became unmanageable in our country. We could not come together to fight the pandemic when it began. Civil unrest ensued. Corruption and racism exposed throughout the United States caused rioting and more polarization. Reforms were proposed. People began to see the need for learning how to have respectful discourse. Some became more sensitive and either apologetic for wrongs against the marginalized or outraged by the way the system has kept us marginalized. No one was left untouched by the violence, inequity, and unhappiness that was left in the wake of the events of the last few years.
We coined the term #BlazeitForward and use it to encourage people to do intentional kind acts in honor of Blaze and his legacy. My husband and I spent the last few years powering the Facebook public group #BlazeitForward where we encourage our members to post stories of kindness, community philanthropy and everyday miracles. We also oversee endowments created in Blaze's name that fuel college scholarships, the Blaze Bernstein school of Culinary Arts at the Merage Jewish Community Center, annual Orange County School of the Arts conservatory funding, an annual Real Arts internship for the University of Pennsylvania, and annual donations to various foundations such as homeless shelters, Orangewood Foundation, the Human Relations Council, Second Harvest Food Bank, Children's Hospital of Orange County, Tilly's Life Center, the Anti-Defamation League, The LGBTQ Center of Orange County, and The City of Hope, to name a few.
In addition to our advocacy for marginalized people and Holocaust education, we speak out against homophobia and hate groups, conversion therapy, bullying and hate speech. We do all of this to give life to Blaze's legacy of kindness while we await the commencement of the criminal trial set to begin by the fall of this year.
In June we stand proud with good people around the country and celebrate Gay Pride. I cringe at the absurdity that I could not do this with Blaze. We "came out" and support the LGBTQIA+ community because there are parents out there who do not know what to do or say to help their LGBTQIA+ children. Hearing me speak out could be the first time, they learn the importance of giving these kids acceptance and love.
If you want to repair the world, you need to start at home with your own family. Do it right now. Call your younger siblings and tell them you are a proud supporter of this community. Give your teen a hug and tell them that their sexual orientation is not something they need to hide – you love them and support them unconditionally. Tell your kids that hate in any form and for any reason is something you will not support. Educate your kids on hate groups, the Holocaust, the dangers of ethnocentrism and the beauty of diversity. Go to a Pride parade. Show your support for and be curious about people who aredifferent. Listen non-judgmentally to the stories of others. Join the #BlazeitForward group on Facebook. Create a legacy of kindness in your family.
Jeanne Pepper is a writer and the mother of Blaze Bernstein, who was killed in an anti-LGBTQ hate crime.
Pride centers this father-daughter relationship
Love, acceptance, and open communication are key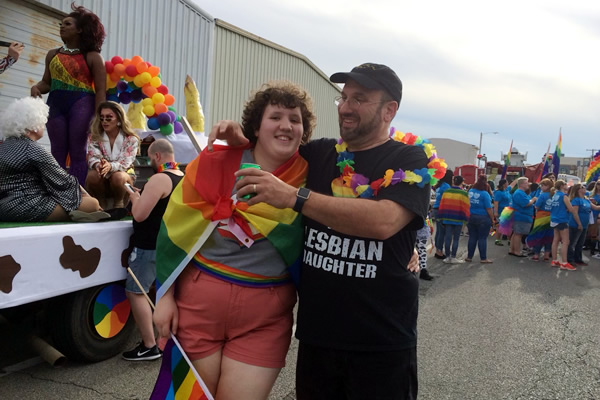 Eden Ungar, now 19 and a student at University of Kentucky, vividly recalls the day she came out to her father, Stuart.
She was a freshman in high school and the two were driving to the gym. She told him she'd be going to the upcoming Louisville Pride parade with her friends.
Stuart Ungar, 55, said "It's okay if…" and then trailed off.
Eden's response: "Yeah, I don't like guys."
Her dad accepted it immediately. "Yeah, ok… cool, that's fine," he said.
Stuart's recollection of the conversation isn't nearly as clear as his daughter's because it didn't change anything for him.
"It's great if she is. It's great if she isn't," he had once said when his son asked if Stuart thought Eden was gay.
Her father's laid-back reaction to her revelation was unsurprising but also a relief to Eden.
"Usually people make such a big deal out of it, but I knew I didn't want that," she said in a recent interview with her father. "Obviously I wanted some reaction, but I didn't want anything over the top. I wanted to know I was supported but not anything too crazy. This was really the best-case scenario."
For a long time Eden "didn't say anything about anything," Stuart said.
But when she talked about joining the Pride Parade for the second time in 2018, he saw an opportunity to further cement his support for his daughter: Stuart had started an organization called Evolve Kentucky to increase awareness about the benefits of electric cars. The group had participated in parades before so he thought, 'Why not Pride?'
The positive reaction surprised and touched him. An organization member who worked for Tesla and had a brand new Model 3 had the 'T' logo on the hood in rainbow colors and put "LOVE" across the front grill also in rainbow.
For Eden, it was the "I [HEART] my lesbian daughter," shirt Stuart wore as they marched together that meant so much to her. Eden said that especially among the adults in the crowd, "you could see how much they cared that he is such a good dad because they might not have had that in their own lives."
Stuart picked up on the crowd's response.
"Actually it was just really emotional for me," Stuart said, pausing as he choked up. "I guess it's still emotional."
His daughter, watching him closely, laughed good-naturedly.
"I really felt like people were really smiling at me and giving me the thumbs up, and it really dawned on me that not everybody is having a great time with their parents being supportive," Stuart said. "That is really sad."
Sad, and potentially dangerous. A 2009 study by researchers at San Francisco State University on the health impacts of LGBTQ adolescents who were rejected by their families found that these young adults were more than eight times as likely to have attempted suicide and almost six times more likely to report high levels of depression.
The Trevor Project's survey of nearly 35,000 LGBTQ youth in 2020 found that only one in three reported their home to be affirming of their sexual orientation and gender identity.
"LGBTQ youth face unique mental health challenges and continue to experience disparities in access to affirming care, family rejection, and discrimination," Trevor Project Executive Director Amit Paley wrote.
Eden knows she is lucky to be able to speak about her sexuality with ease and self-confidence in front of her father.

"I've heard slurs," Eden said. "The f- slur, guys yelling in the hallways. I knew people in the GSA who had parents who weren't supportive. I have friends … who cannot come out to their parents because they don't accept it or they even deny their child's sexuality."
She said that both her father and her mother, Laura Ungar, have made her life so much easier with their love and acceptance, and also by keeping things normal. They maintain open lines of communication.
"There are some parents who are supportive, but they don't want to talk about it. They're like 'I know this about you and I don't hate you for it, but we're not going to talk about it.' But it still is a big part of my identity," Eden said, smiling. "I can talk about LGBTQ issues that I'm thinking about, or like – just make a joke."
Vanessa Falcon is a rising college freshman who lives in the Miami area and is an intern with the Urban Health Media Project. Mary Stapp teaches journalism in D.C.-area high schools and for UHMP and is the D.C. state director for the Journalism Education Association.
LGBTQ myths debunked with science and facts
Stereotypes harm LGBTQ community despite no evidence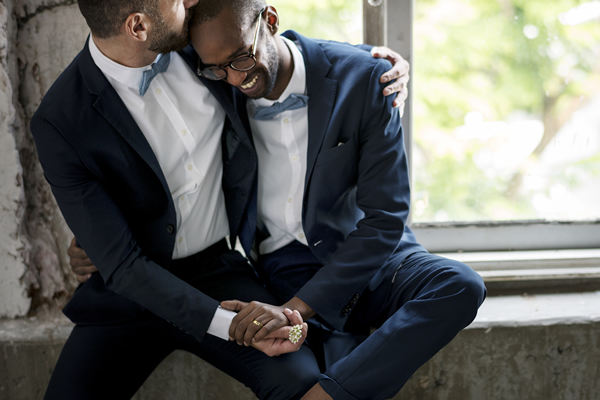 MYTH: Being gay is a "choice"
Americans are evenly split on whether sexual orientation is a choice, or is determined by nature, according to a 2015 Pew Research Center survey, with roughly 40 percent of respondents on either side. But, the percentage of people who believe that sexual orientation is not a choice has nearly doubled over the past few decades, up from about 20 percent when the Los Angeles Times conducted a similar poll in 1985.
The myth has powerful legal ramifications: the strongest argument anti-gay activists can make to remove accommodations for discrimination against the LGBTQ community is the claim that LGBTQ people were not born into their sexuality, "choosing" instead to be a part of marginalized groups.
FACTS: A 2019 study by Andrea Ganna, et al published in Science looked at the genes of 492,664 people and concluded that "same-sex sexual behavior is influenced by not one or a few genes but many."
Based on this and other evidence, most researchers have concluded that sexuality is determined by a combination of environmental, emotional, hormonal, and biological components, making sexual orientation not a choice but instead controlled by a variety of uncontrollable factors.
While there is no consensus about what combination of factors produces sexual orientation at the individual level, The American Psychological Association notes that "most people experience little or no sense of choice about their sexual orientation."
MYTH: Gay relationships don't last
This idea of homosexual couples not taking their relationships/partners as seriously as heterosexual couples derives, in part, from the history of gay couples not being able to affirm their commitment to each other legally.
FACTS: Several studies have been published refuting this myth, which included tens of thousands of gay, lesbian, and straight participants and their partners who provided feedback about the stability of their relationships.
A 2017 study of homosexual and heterosexual couples by researchers at Bowling Green State University found that different-sex and female same-sex couples had more stability in their relationships than male same-sex couples. BGSU concluded that this is because gay and bisexual men are exposed to more stressors that lead to problems in their relationships.
Research by UCLA psychologist Ilan Meyer has found that female same-sex couples prioritize emotional intimacy more than male same-sex couples, which resulted in their ability to support the partnership longer.
A pair of studies published in the journal Developmental Psychology in 2008 showed that same-sex couples are just as committed as heterosexual couples in their romantic relationships. One, by researchers at the University of Illinois at Urbana-Champaign, found that there was no difference in the level of commitment or relationship satisfaction between homosexual and heterosexual couples, and even found that lesbian couples were "especially effective at resolving conflict."
MYTH: Bisexuality and pansexuality are the same thing.
For many people, bisexual is used as a catch-all term for anyone who is not heterosexual or homosexual. But in reality, there are many different forms of sexuality.
FACTS: Though both involve someone being attracted to more than one gender, bisexual and pansexual are not synonyms.
Bisexual people define their sexuality on the basis of romantic attraction to two sexes; hence the prefix "bi." However, bisexuality has different conditions for each person. One bisexual male may be 30% attracted to men and 70% attracted to women. Or a bisexual female may be attracted evenly to both genders.
But gender categories are not limited to "male" and "female," which allows for people to identify as nonbinary, or genderqueer, which means they do not identify as either male or female gender.
Bisexuals may or may not be romantically attracted to nonbinary people but even if they are, they are still considered bisexual. Nonbinary people also can identify as bisexual if they are attracted to male, female or nonbinary people as well.
Pansexuality relates to being attracted to all people regardless of their sexual orientation. This also includes agender people; those who do not identify with any gender. Though pansexual people are attracted to all genders, they are not attracted to every person. Personality, physique, morals, etc. also matter to pansexual people too.
MYTH: Same-sex parenting is harmful to children
The belief that heterosexual couples — and preferably married ones — make better parents, is deeply embedded in the belief systems of many Americans, for both political and religious reasons. Some advocates of this viewpoint, including many with a political or religious agenda, have opposed changing state policies to allow same-sex parenting and adoption.
FACTS: Statistics show that limiting parenting to heterosexual couples leaves many children out altogether rather than being adopted and fostered by gay couples who could give them the opportunity to thrive.
"Same-sex couples are seven times more likely than different-sex couples to be raising an adopted or foster child," a UCLA Williams Institute brief concluded in July, 2018. It showed that between 2014 and 2016, among couples raising children, 2.9 percent of same-sex couples were raising foster children, compared to .4 percent of same-sex couples.
Adoption and fostering laws vary by state, but every year thousands of children age out before getting adopted or fostered, having long-term effects on their mental health. Only three percent of those who age out will earn a college degree. Seven out of 10 females who age out will become pregnant before the age of 21, according to the National Foster Youth Institute.
Divorce can have harmful effects on children. A 2020 HealthLine article lists depression, substance abuse, future issues in the child's own relationships, and more. Rather than bash the parents for splitting up, however, the article offers ways to help children adjust. The same counsel can be given to children of gay parents when and if they experience bullying or anxiety.
MYTH: People who transition will regret it later in life
Arguments against gender confirming procedures, such as surgery and hormones, include the idea that there could be negative effects on the person receiving the treatment and that they may change their mind.
FACTS: Studies show that hormone therapy and surgery often help people who identify as transgender learn to love their bodies and greatly improve their mental well-being.
A 2017 study led by a team of Dutch researchers showed that gender dysphoria and body dissatisfaction plummeted after these procedures. The depression and "lower psychological functioning" that patients experienced before the procedure were all caused by the discomfort they felt in their own bodies, the researchers concluded. Hormone-based and surgical interventions improved body satisfaction among these patients.
A 2016 systematic review published in Neuropsychiatric Disease and Treatment found that estrogen hormone therapy positively affects the emotional and mental health of male-to-female transgender individuals. Patients reported a decrease in depression, feeling happier and more confident in their bodies, and fewer symptoms of dissociative issues.
A 2021 analysis of a 2015 survey published in JAMA Surgery found that transgender and gender-diverse people (TGD) who had gender-affirming surgeries "had significantly lower odds of past-month psychological distress, past-year tobacco smoking, and past-year suicidal ideation compared to TGD people with no history of gender-affirming surgery."
"Deciding to transition was one of the most important and difficult decisions I have ever made," Arin Jayes, 30, a non-binary trans man wrote in an email.
"I didn't truly know it was right until after I did it. This statement may seem radical and scary. It's a bit existential, even, because it took a leap of faith," he said. "One may ask, "Why on earth would you do something so permanent if you weren't sure?" As someone who has been there, I can say that if it doesn't feel right, you know. It is important to trust yourself and your bodily autonomy."