July 11, 2019 at 8:26 pm EDT | by Michael Radkowsky
ADVICE: Bad college experience led to vicious, sexless circle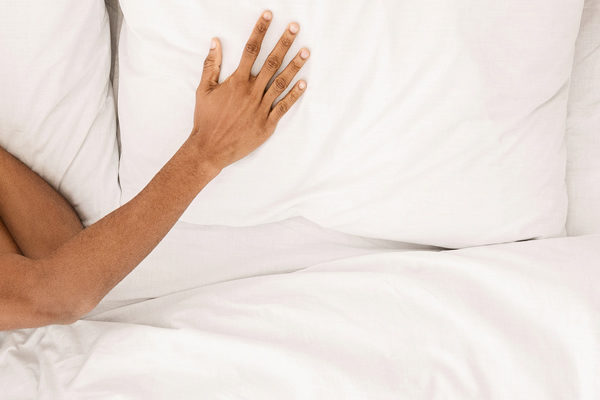 Hi Michael,
I'm in my 30s and I've never really had sex or dated anyone. Am I the only gay guy my age in this predicament?
The whole mess started when I was in college and was having my first real experience with another guy. When we got naked, he said something really insulting about my small endowment, lost his erection, got up and left. I know he spread the word around the gay community at my college. I felt humiliated.
I don't ever want to go through that again. Since then I've never even been on a date because I'm afraid the other guy will want to take things in a sexual direction right away and I'll be humiliated again.
I feel like I'm in a Catch 22. If I could get to know someone before I had to take off my clothes, I am thinking the other guy might like me enough to keep dating and even get past the size issue and like having sex with me. But the way gay dating/sex works, I don't see how that can happen. I don't have a chance to make a good impression before my dick becomes a turnoff.
I'm so afraid of being judged. And making this even worse is that the more time that goes by the more hopeless my situation becomes. The older I am, the more ridiculous I am as a virgin. And the less likely it is that anyone would want to go out with me, a middle-aged guy with no experience and an inferiority complex that gets reinforced with every passing year.
My life has been on hold for the past 20 years. And lately I'm thinking I've missed my chance.
I always wanted a boyfriend or to get married. But as it is, I don't even really have any gay friends anymore. They were always on my case about hooking up and I just couldn't take it. I was too embarrassed to tell them.
So basically my life is just having some casual work and neighbor friends and my cat. Yes, I feel like a bad cliché.
Michael replies:
You have two choices: You can stay safe and let your life continue to go by as it is or you can decide that you're willing to tolerate rejection, start putting yourself out there, and have the possibility — but not the guarantee — of constructing the life you'd like to have.
You think you're in a uniquely bad situation, but you aren't. No one likes rejection and most of us do at times get rejected, often over something that's intrinsic to us and that we cannot change. That's life.
As you've found, staying home is a way to avoid this kind of hurt, but can also be a lonely existence.
You're not the only gay man in this world who isn't well-endowed and your size certainly doesn't mean you have to be alone. Some guys think size is everything, some guys think size is great but not essential, and of course, some guys don't really care one way or another. You certainly can give and receive pleasure with your penis no matter its size.
Regarding your hunch that if someone got to know you, he might want to be with you: I'm glad you have enough self-respect to think you're a guy whom someone might like to date. If you decide to pursue dating, aspire to keep your focus on the positive qualities you see in yourself, rather than on your fear that you are inadequate.
I'm certain you're wrong that any guy you go out with will want to have sex with you the first time you get together. That is a cliché — often true, but often not.
Certainly on hookup sites you're more likely to find people who just want to screw around, but there are numerous other places and ways to meet the many gay men who don't value sex above all, who are interested in dating, who want to take it slow and get to know someone first.
For you to move forward, I think you're going to have to deal with your painful experience in college that led you to shut down. When we go through trauma, we tend to automatically do everything we can to avoid similar experiences going forward. Trauma isn't easy to push through.
I suggest you seek out a therapist with specialized training in helping people heal from trauma. This might ease your getting unstuck and moving forward with your life.
I'm also hopeful that in therapy you could work on reducing your intense self-criticism. The insults you direct toward yourself are doing damage and improving your self-esteem will certainly help you in your quest to find a significant other. 
Michael Radkowsky, Psy.D. is a licensed psychologist who works with LGBT couples and individuals in D.C. He can be found online at michaelradkowsky.com. All identifying information has been changed for reasons of confidentiality. Have a question? Send it to Michael@michaelradkowsky.com.