June 29, 2019 at 7:16 am EDT | by Michael Radkowsky
ADVICE: Woman wonders how much help she can give her anxious, depressed girlfriend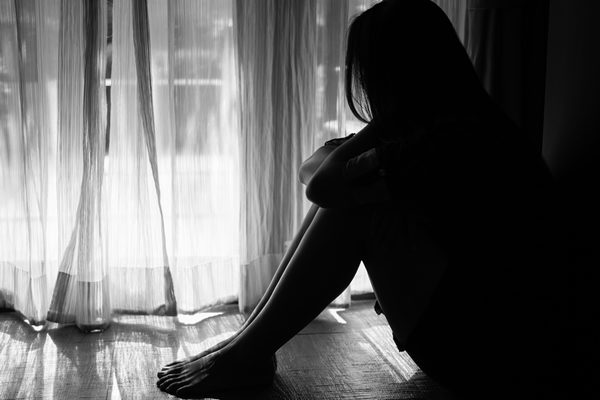 Michael,
I have been dating Megan for about six months. She is kind, sweet, communicative and we have a lot in common. Everything is going great and I can genuinely see myself being with her long-term except for one thing: She suffers from anxiety and depression.
Megan has just recently started seeing a therapist and talking to a doctor about medication, mostly at my urging.
I do my best to be a supportive girlfriend. I listen to Megan, try to offer comfort and support and have explored how I can be there for her. But while I want to be supportive, this situation is really starting to wear on me.
Megan frequently has anxiety attacks when we are together. She needs my presence to get through them and I am starting to feel less like a romantic partner and more like an emotional support pillar or caretaker. And when I am stressed, I am not able to lean on her for support because so much of her energy is spent just getting herself through the day.
Talking about this only adds to Megan's anxiety: Her next attack is centered around her fear of hurting me or she spends our next day together focusing so much on not having an anxiety attack so she won't "upset me" that she winds up having an attack.
I genuinely care about Megan and really do like her, but I am just not sure I can be her girlfriend while she is fighting through this. Add to that my own lack of experience breaking up with someone and I am feeling stuck.
I know all relationships take work, so is that what this is? Just something that I must work through?
If not, how can I work up the nerve to call off the relationship, knowing that doing so will hurt Megan, prove some of her anxiety right and make me feel awful?
Michael replies:
You write that Megan is only recently seeing a therapist and considering medication, mostly at your urging. What do you make of this?
My hypothesis: Megan wants to be rescued rather than figuring out how to do the hard work of taking care of herself. You were the main driver behind her seeking treatment, she depends on you for soothing and drama ensues when you let her know you aren't happy with being her nonstop emotional support pillar.
This way of operating has some huge drawbacks.
First, Megan is making herself extremely vulnerable: If she believes that she "needs" your presence to get through her panic attacks, she will see herself as helpless when you're not around.
Second, when you look to someone else to do your job, as Megan is likely doing with you, that person is bound to wind up being resentful. And sure enough, you're getting sick of playing the caretaker role in your relationship with Megan.
Of course people can look to their romantic partners for emotional support when they're stressed. But this should be done sparingly to avoid weighing down the relationship, not ongoing as you describe. And if the emotional support does not go both ways, the relationship will be out of balance, just as is happening with the two of you.
You can't make Megan want to work on becoming a stronger person who does her best to manage her own anxiety and depression, including taking responsibility for seeking treatment. Neither can you train her to be there for you when you're stressed either. But you can step out of the rescuer role.
Doing so will not be easy for you. You're likely to get more pushback from Megan, as you already do when you ask for support. In addition, your make clear that you are in some ways very comfortable playing the role you're playing.
All relationships do take work at times, but that doesn't mean that you have to stay in a relationship that takes a lot of work, ongoing. Especially when the relationship is a new one.
You now have to decide whether you want to continue putting yourself aside in order to avoid disappointing others, or instead learn to set boundaries to take care of yourself, even when this means letting others down. I understand that Megan is vulnerable, but relying on you to keep her afloat is not sustainable.
The way in which you and Megan have gotten stuck is creating opportunities for each of you to grow. If you do decide to take yourself on, and Megan decides to take herself on, perhaps the two of you will transform this relationship and you will wholeheartedly want to stay.  
Michael Radkowsky, Psy.D. is a licensed psychologist who works with LGBT couples and individuals in D.C. He can be found online at michaelradkowsky.com. All identifying information has been changed for reasons of confidentiality. Have a question? Send it to Michael@michaelradkowsky.com.