July 24, 2019 at 6:08 pm EDT | by Chris Johnson
State Dept. calls for investigation into murder of LGBT activist in Russia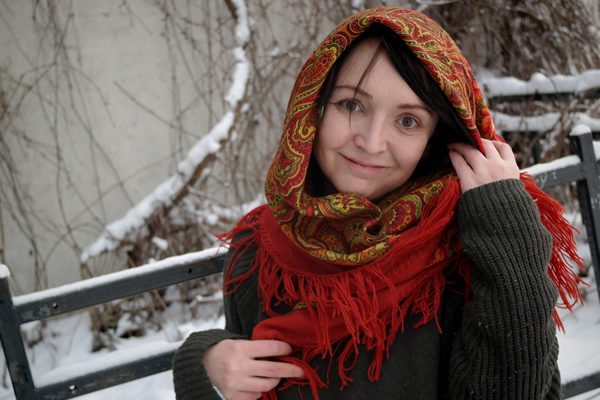 Following the murder of a prominent LGBT activist in Russia, the State Department is calling for local authorities in St. Petersburg to launch a thorough investigation into her death, including her reported inclusion in an online anti-LGBT "hit list."
A State Department spokesperson made the comments via email in response to a Washington Blade inquiry into the murder of Yelena Gregoryeva, who campaigned with the Alliance of Heterosexual and LGBT for Equality.
"We are saddened by the tragic murder of activist Yelena Grigoryeva in St. Petersburg," the spokesperson said. "We extend condolences to her family, friends, and colleagues, and admire her advocacy for the advancement of human rights in Russia."
The spokesperson also said the incident follows a trend of anti-LGBT hostility in Russia.
Under President Vladimir Putin, Russia enacted a law banning LGBT "propaganda" directed at youth. Since that time, human rights groups have noted an increase in harassment and violence against LGBT people after the law passed.
"We will continue to follow this disturbing case closely, particularly given ongoing concerns about widespread impunity in Russia for violence against members of civil society and LGBTI persons," the spokesperson said.
According to the Russian LGBT Network, Gregoryeva had been targeted recently on a website that drew inspiration from the horror movie franchise "Saw" and targeted LGBT people. The site, which first appeared in 2018 and called for people to hunt those listed on it, was taken down by Russian authorities last week.
The State Department spokesperson called for a full investigation into both Gregoryeva's death as well as the reported anti-LGBT website.
"We call on authorities to investigate this fully, including her reported inclusion on an anti-LGBTI 'hit list' published online, and to hold perpetrators fully to account," the spokesperson said. "We are aware of reports that police have detained a suspect in this incident."
Amid the perception the Trump administration is too friendly with Putin, whom U.S. intelligence agencies say interfered in the 2016 election on Trump's behalf, the State Department spokesperson also called on Russia to maintain its obligation to human rights.
"We continue to urge the Russian government to uphold its obligation to ensure human rights and fundamental freedoms for all, in accordance with its international obligations and Russia's laws and constitution," the spokesperson said.
The Washington Blade has placed a request with the Russian embassy in the United States seeking comment on the State Department response.
Mark Bromley, chair of the Council for Global Equality, said he was pleased from the State Department response.
"I'm pleased to see that the State Department remains supportive of LGBTI concerns in Russia — including the ongoing persecution in Chechnya and the increasing hostility to LGBT groups across the country," Bromley said. "This tragic murder casts an ominous shadow."
Jeremy Kadden, senior international policy advocate for the Human Rights Campaign, said, however, the State Department response isn't enough.
"The horrific death of Yelena Grigoryeva shocks the conscience and deserves real action from this administration at the highest levels," Kadden said. "Unfortunately, this is only the latest example of the unconscionable silence from Donald Trump, Mike Pence and Mike Pompeo, who continue to remain silent about human rights abuses against LGBTQ people around the globe. While it is important that the State Department has committed to monitoring the case, and has called for the perpetrators to be held accountable, our nation's top leaders have an obligation to utilize their platforms to loudly condemn anti-LGBTQ violence in Russia and beyond."