July 26, 2019 at 4:01 pm EDT | by Valerie Blake
Finding pet-friendly apartments for rent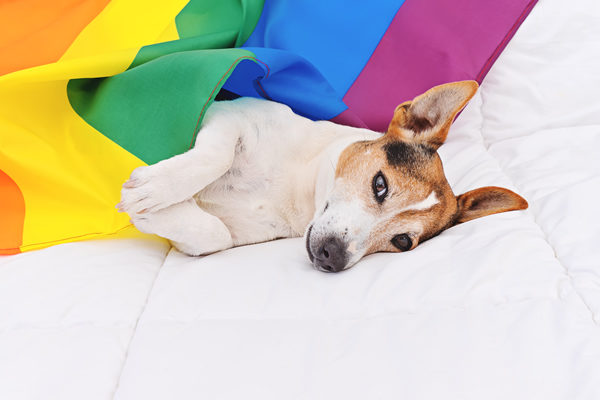 Millennials are one of the fastest growing segments of homebuyers. In fact, this year they are slated to outpace baby boomers, even as boomers retire to different locations, downsize in place, or purchase second homes for vacation and part-time living.
According to the American Pet Products Association, 73% of millennials currently own a pet. The website realtor.com tells us that 89% of millennials who bought a home last year were pet parents, so it's not surprising that the longing for a dog or a cat fuels the need to nest.
It used to be much harder to find an apartment for rent that would take pets. Now, there are whole websites devoted to finding them. For example, Abodo lists 120 apartments in DC that will allow a cat, a dog, or both. My New Place also allows you to filter your search for pet-friendly long and short-term rentals.
When I am selling a condominium or a cooperative apartment, I am routinely asked about the building's pet policy. Knowing that, I always ask the association for this information in advance. Since part of buying a condo or coop includes a document review, a buyer can check the rules for specifics such as the type of animals allowed, the maximum number and size, and any breed restrictions before continuing with the purchase.
One would think there wouldn't be as many rules when purchasing a townhouse or a detached house but in the suburbs, where homeowners' associations abound, communities may also have specific rules. Some have a limit on the number of animals you can keep and control whether your cat can remain outdoors, where you can walk your dog, and what kind of fencing, if any, you can have.
If you have a dog or plan to get one, living near a dog park is often a priority. If not, having a fenced yard will suffice, but beware that there's always a little bit of open space under a wooden fence. If you have diggers like my Schnauzers, they will make that space large enough to crawl under in no time.
Let's imagine for a moment that you're searching for your new home. Perhaps you're not yet a pet parent but the owner of the house you want to see is. Your agent walks up to the door and sees this sign: Please do not let the cat out. She turns to you and whispers, "escape cat" while opening the door gingerly, expecting to see a furry blur run past her feet and into the street. No cat appears.
Instead of looking at the house, you start hunting for the cat. It's not under the bed, it's not in the closet, it's not in the basement. Finally, you start paying attention to the house and, while standing in the kitchen, you look out the window and see the cat in the back yard. Your agent runs out, picks up the cat, and brings it back in the house. Later, she gets a call from the listing agent inquiring, "Why is there an extra cat in my seller's house?" Yeah, it happened. I have scars.
Or maybe you enter a home and spy a new puppy in a crate in the living room. Who can resist a puppy? You spend ten minutes cooing over the cute, little critter and then, when you turn and start to look at the house, the puppy begins to cry, so you go back a few times to play with him. When you leave, your agent asks what you thought about the house and all you can remember is the puppy.
The lesson: Don't be distracted. Also, do your homework by researching limits on domestic animals, leash laws, and licensing regulations for the area you are considering before you buy. Then you and your cats can enjoy avocado toast together (no pits or peels, please), or you and your dog can share a cuddle as you watch The Secret Life of Pets on your streaming service.
And when you have your housewarming party and are searching for lodging for your furparent visitors, consider one of the ten local hotels in the Kimpton chain. Their policy reads, "We invite you to bring your pet no matter their size, weight, or breed, all at no extra charge. If your pet fits through the door, we will welcome them in."
Next time I vacation in the Canary Islands, I'll be staying at the Kimpton Seafire Resort and Spa, so meet me at the pool bar. I'll be the one with the pony. 
Valerie M. Blake is a licensed Associate Broker in D.C., Maryland and Virginia and Director of Education & Mentorship at RLAH Real Estate. Call or text her at 202-246-8602, email her via DCHomeQuest.com, or follow her on Facebook at TheRealst8ofAffairs.