July 30, 2019 at 5:05 pm EDT | by Peter Rosenstein
LaWana Mayfield for Charlotte, N.C. Council-at-Large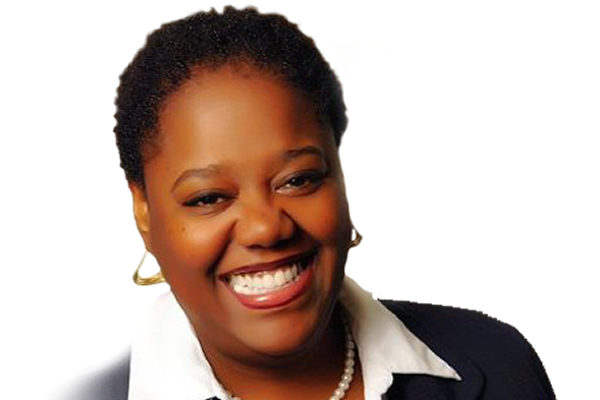 I first met LaWana Mayfield in 2016 at an international meeting in Washington, D.C. It was clear to me from our first conversation she is a force of nature and she uses that force for good. As a member of the City Council in Charlotte, N.C. since 2011 LaWana has fought for her constituents in district three focusing on creating jobs through strong smart economic development; total transparency and accessibility to government for everyone; and equal rights for all.
It is crucial her voice not be lost on the Council. While working her heart out for the residents of District 3 whom she has served during her time on the Council, LaWana also made a name for herself nationally fighting the good fight to protect the rights of all people including the LGBTQ community.
When North Carolina became front page national news, and not in a good way,  because of its then right-wing governor and legislature, James Michael Nichols wrote in the Huffington Post, "When North Carolina legislators passed anti-queer House Bill 2 earlier this year and Governor Pat McCrory signed it less than 24 hours later, the state invalidated the rights of nearly every minority group in North Carolina. While the conversation has largely been reduced to transgender bathroom rights in the mainstream political arena, everyone from seniors to the disabled to gay people lost the power of anti-discrimination ordinances at the state level. Charlotte Councilwoman LaWana Mayfield has been at the forefront of the battle against House Bill 2, alongside many other queer and trans-identifying activists. As the first openly gay council person to serve in Charlotte, and only the second African American woman, Mayfield has a unique intersection of identities that make this particular battle in the South highly personal for her."
No one should have been surprised at this because LaWana's background includes more than 20 years of activism and organizing in Charlotte. She is an active member of St. Luke Missionary Baptist Church; a member of the Charlotte Mecklenburg Community Relations Committee/MLK; President Emeritas, Centralina Economic Development Committee; and a member of the Affordable Housing Coalition. LaWana is also a supporter of the arts and a board member of the Arts and Science Council. She is President-elect of the National Black Caucus – Local Elected Officials and a former member of the Immigrant Solidarity Committee and the Charlotte Community Justice Coalition.
So with that background why would anyone ever question her commitment as a legislator to all people? Her willingness to work harder than anyone else is obvious as is her work to ensure everyone has an equal chance for a great education leading to a great life and the ability to support themselves and their families.
Her platform is simple: continue to fight for the people of Charlotte. LaWana Mayfield understands the importance of creating and supporting public/private partnerships, which are in the best interest of the city. Those that identify economic development opportunities. She will do this by pushing for Smart Economic Growth, which includes identifying training opportunities for students who do not wish to go to four-year colleges by helping to keep them in Charlotte and preparing them with 21st century skills for our changing work environment. She will encourage Smart Development of affordable mixed-use centers along the Freedom Drive and Wilkinson Boulevard corridors.
LaWana will continue her fight to make government transparent and accessible to all. She will fight to stabilize property values by encouraging more pedestrian-friendly development. She wants to preserve landmarks, historic neighborhoods and other local features, which preserve the beauty of Charlotte's communities. LaWana will fight for community safety by increasing grant opportunities for neighborhood associations to implement community-policing and community justice programs. She will work to improve law enforcement and community relationships by working with CMPD to have officer's patrol on foot or bike in high crime areas. These are her ongoing commitments to the people of Charlotte.
Today in the United States we are all suffering under a backward looking administration and the racist president in the White House. We are at a turning point in our nation and few have the opportunity the people of Charlotte do in this election. That opportunity is to elect a formidable voice for good. A voice being heard not only in Charlotte but that resonates across the nation. LaWana Mayfield is that person and that voice. So I urge the residents of Charlotte to cast their ballots on Sept. 10 — early voting begins on Aug. 21 — for a better future for Charlotte, themselves and the nation. Make your voice heard by voting for the person who truly embodies what we want in all our politicians: honesty, integrity and transparency. Vote for  LaWana Mayfield.
Peter Rosenstein is a longtime LGBT rights and Democratic Party activist. He writes regularly for the Blade.