August 4, 2019 at 5:00 am EDT | by Khalil Alexander El-Ghoul
Bidding wars are stupid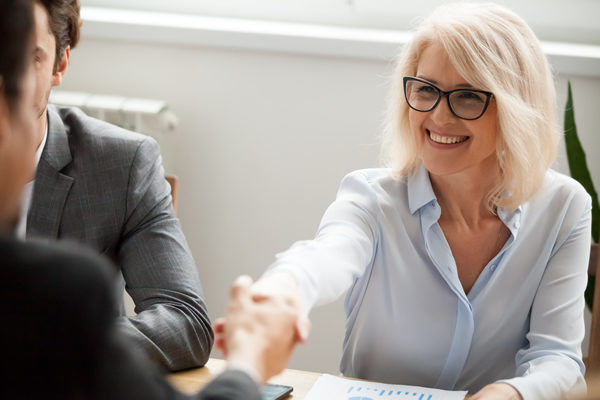 If you are currently in the market, or have been over the last few years, it is not unlikely that you have been part of a multiple offer situation. It goes something like this: You visit a home on Friday, the listing agent sets an offer "deadline" at some point the next week, and if all goes to plan the seller will have several offers to choose from. 
Often times a common theme in the offers are escalation clauses. An escalation clause is when a buyer communicates to a seller that they are willing to pay a certain amount of money over the next best offer up to a predetermined maximum price. For example, on a home priced at $750,000, a buyer might offer $750,000 and escalate by $1,000 up to $800,000. Where it gets really interesting is when there are multiple escalation clauses that max each other out. So for example if another buyer offers $750,000 and escalates to $775,000, your offer now becomes $776,000. 
In the scenario above, the delta between the two offers is only $1,000, hardly enough to have an impact on the seller's decision. The seller is going to select the stronger offer and it will have little to do with the $1,000 difference. If you decided to simply offer asking price, your offer would only be $1,000 less than the next best offer of $751,000. In this scenario, I would argue that escalating is in fact a bad strategy. If you don't get the home, it probably has little to do with price. 
So what else can you do to be successful in multiple offer scenarios? In short: stand out and reduce or eliminate the seller's risk by reducing or eliminating contingencies. The three most common contingencies are the home inspection, financing, and appraisal. Below are three examples of how to write a winning offer. 
When possible, do a pre-inspection. If spending upwards of $500-1,000 for inspections on a home you might not get is not something you are interested in, you can opt for a pared down, less expensive option. Most "deal breakers" on a home are structural and mechanical often found where sellers don't spend a lot of time like in the basement, attic, and exterior. A walk through with an inspector while they inspect the major components of the home saves time and money and should give you peace of mind. 
A financing contingency protects you in the event that your financing gets rejected. Using a local and reputable lender and getting fully approved prior to making offers should allow you to eliminate or have a shorter financing contingency. 
Waiving an appraisal contingency is often the riskiest and scariest contingency to remove. The process is simply out of your control. However, a good agent should be able to predict with some confidence what the home should appraise for. A partial appraisal contingency is a good tool as well. In the example above where the sales price is $776,000, you might dictate that the home must appraise for at least the asking price of $750,000. 
The most underrated and least utilized strategy is creating a personal connection to the seller and/or listing agent. I am shocked by how often my listings will get offers from agents who fail to call and get more information. They will literally just send an offer before a deadline, often with escalation clauses, and then check in to see it was received. 
Your agent should gather as much information as possible prior to making an offer. Who are the sellers and what is their motivation? Lastly but certainly not least is writing an effective letter to the sellers with a direct and specific call to action. Inviting the sellers to contact us in the event your offer falls short is my secret weapon. I can't count how many times an agent has called me while sitting with their sellers and saying "you told us to call you…this is what it will take to get your clients the home." 
Khalil El-Ghoul is Principal Broker and Owner of Glass House Real Estate. Reach him at 571-235-4821 or khalil@glasshousere.com.