August 8, 2019 at 5:02 pm EDT | by Staff reports
Looking back: 50 years of the Blade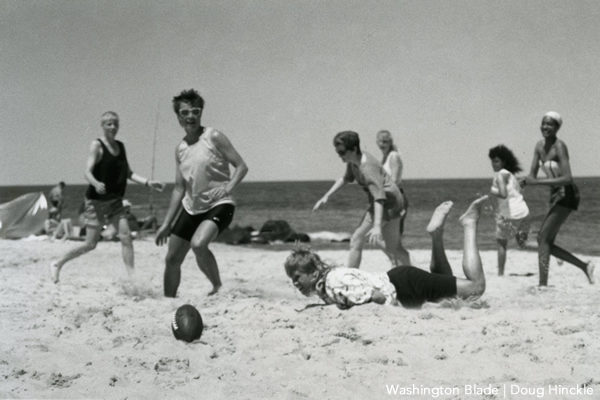 It's hard to imagine now, but 30 years ago, Rehoboth Beach, Del., was at a crossroads when it came to the question of welcoming gay visitors. Some in town lamented the beach's surging popularity with gay vacationers.
In this story from Aug. 11, 1989, Lou Chibbaro Jr. reported on a referendum seeking to ban all new bars and cabarets from the town limits.
Owners of the two largest gay clubs at the time — The Strand and the Renegade — were on opposite sides of the referendum.
The referendum was approved in a lopsided 723 to 363 vote.
Today, both discos are long gone, but the gay-owned Blue Moon, Aqua, The Pines, the Purple Parrot, and Diego's Hideaway remain popular with queer patrons.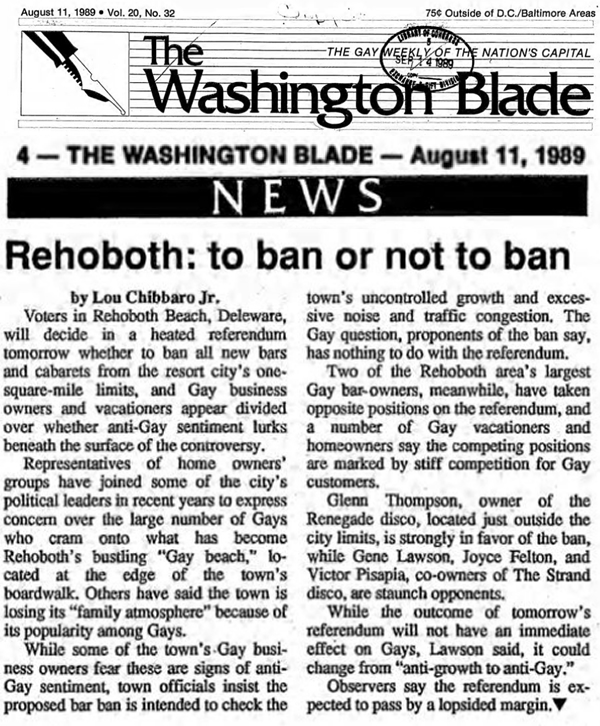 Take a walk down memory lane. Browse the Blade's unique 50-year archive of LGBTQ news and features at washingtonblade.com/archives.