August 29, 2019 at 3:05 pm EDT | by Mariah Cooper
Imperial Court Coronation events are next weekend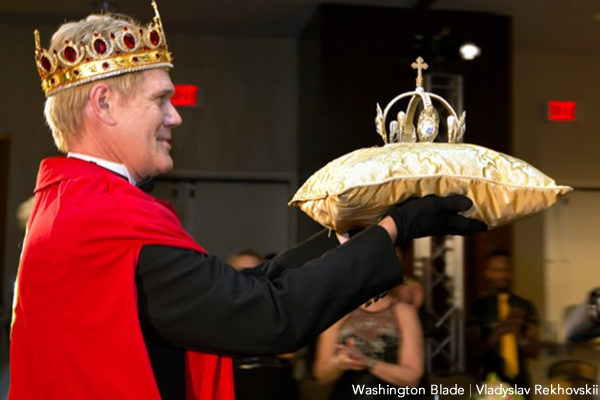 The Imperial Court of Washington presents its Coronation VIII, "Gala of the Americas," at the Viceroy Donovan Hotel (1155 14th St., N.W.) next weekend, Sept. 5-8.
On Thursday, the In Town Show is at the Donovan Hotel from 8-10 p.m. No cover. There will be a a cocktail reception at the Sphinx on K Lounge (1315 K St., N.W.) from 6-7 p.m. followed by the Out of Town Show at 7 p.m. Saturday will have a cocktail reception at Sphinx on K Lounge from 6-7 p.m. The Coronation VIII is from 7-11 p.m. at Sphinx on K. After the event, the Imperial Court hosts an after party at the Donovan Hotel with drinks and pizza. There will be an Awards Brunch Sunday at Sphinx on K from 11 a.m.-1 p.m. The Victory Show, a day party, is at Green Lantern (1335 Green Ct., N.W.) from 2-5 p.m. The party includes a fundraiser for the court's Monarch Promotional Fund.
For a complete list of events, visit imperialcourtdc.org.