More housing means more truthfulness
D.C. elected officials mislead public on who will actually build needed new homes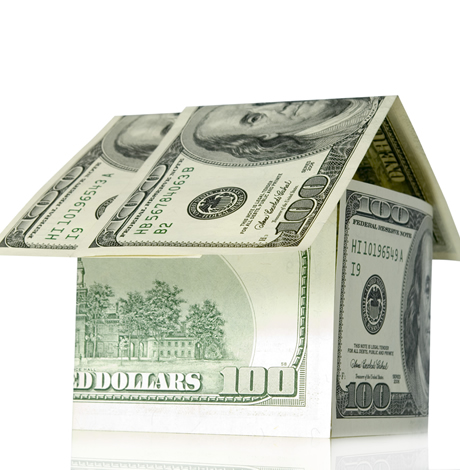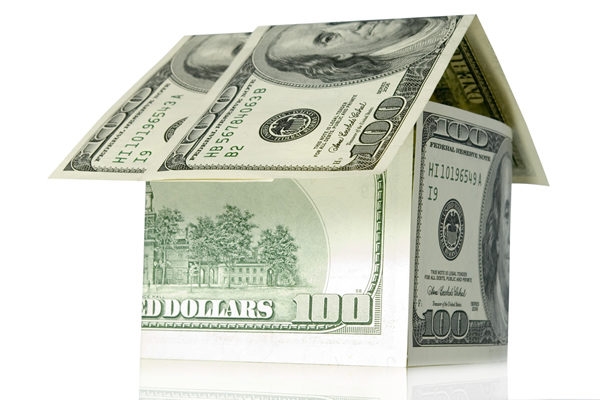 It is certainly no secret that D.C., and the entire Washington metropolitan area, ranks as one of the very most expensive places to live in the country. A comprehensive study released last week starkly underscores the need for a significantly increased housing supply throughout the region to meet both current and future demand.
This regional report, produced by public policy leaders and funded by a business community seeking workforce accommodation, indicates nearly 400,000 new units are required in the next 10 years. That's fully a third more than previously estimated. In addition, due to existing cost-point deficiencies and expected employment growth in lower-wage sectors, three-quarters of all new housing units must be affordable for lower and middle-income residents.
It's a hefty goal necessitating ambitious activity to achieve. While the path toward adequately addressing these realities is complex and multi-faceted, the first step is to clearly understand the source of how we get there.
An obstacle to meeting this growth-responsive need for additional housing is that both elected officials and policy advocates must stop misleading the public on who will actually build those units.
The overwhelming majority of needed new housing will be created by the private sector. Yet that's a fundamental truth overlooked in a nation's federal core and disliked by believers in ministerial goddesses.
Implying, whether disingenuously or by inference, that government will directly create more than only a tiny portion of needed new housing units mistakenly inflates a regime's role. It simply reinforces a common mythology and serves to infantilize citizens.
Any public official falsely proclaiming her-or-his jurisdiction will create this-or-that number of total future housing units isn't helping. Deceptive "we're going to build" sloganeering only reinforces false faith in the magical thinking of a dominant political zeitgeist within the home of hot air.
In the District, we've been able to remain marginally synchronized with the housing required by recent population increases due to private developers building tens of thousands of new units of housing over more than a decade. Criticized by complainers for producing primarily market-responsive higher-cost housing, those units have reduced the pressure on existing residential stock and resulted in preserving less expensive housing by eliminating competition for those units. Absent this contribution by marketplace developers, housing costs would be stratospheric and consumer competition exponentially intensified.
Local governments will have their hands full fixing and maintaining the crumbling infrastructure of dilapidated subsidized public housing resulting from years of neglect, requiring several billions of dollars in D.C. alone. District officials don't have the money to cover even that expense, and increased financial commitments for preserving or producing a modest number of lower-income units in the coming fiscal year beginning next month rely on one-time funding not subsequently available. D.C. politicians are currently spending-beyond-revenues at unsustainable levels.
Given that local tax rates are already the worst in the region and most of the nation, there's little opportunity for significant infusions of cash to do more.
While D.C. Mayor Muriel Bowser has proven a leader in both sheltering the homeless and innovatively investing in housing, government has alternate opportunities to encourage the creation of adequate housing targeting appropriate incomes. Yet it will take a rough hand and robust commitment to do so.
D.C. must reform zoning laws to allow greater housing density throughout the city, and without delay. That means no approval process handholding with objecting advisory neighborhood commissions or objectionable citizens groups. It means speeding-up construction permit processes and further reducing parking requirements. It requires incentivizing creation of affordable units through significant developer tax abatements and eliminating byzantine regulatory hurdles.
Elected officials must stop claiming advance credit for things they don't actually do and instead do the things they can to bulldoze obstacles out of the way for the private sector. Otherwise what needs to get done won't happen.
Mark Lee is a long-time entrepreneur and community business advocate. Follow on Twitter: @MarkLeeDC. Reach him at [email protected].
D.C. voting begins, but you can do more
Donate, volunteer near and far to ensure Democrats prevail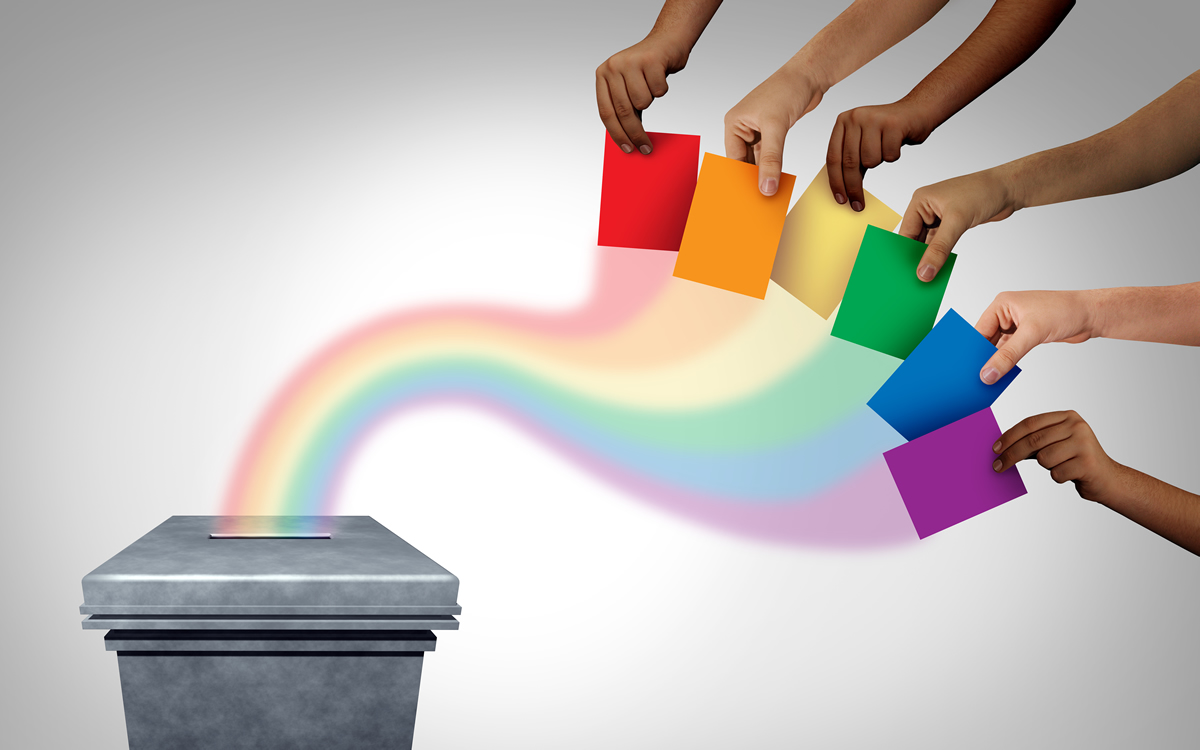 On Oct. 3, every D.C. registered voter will begin receiving their ballot in the mail. We are fortunate that voting in D.C. is both easy and safe. Not everyone in the nation has that opportunity. I urge everyone to look in your mail for your ballot and VOTE! If you are not yet registered, you can still do so by contacting the D.C. Board of Elections. We are fortunate in D.C. to live in a place where the rights of members of the LGBTQ community are protected by law, and our legislators support us. As a community we have worked hard to ensure that. But there is still more to do.
I moved to D.C. in October 1978 and Marion Barry was about to be elected mayor. He had the support of the LGBTQ community and once elected thanked the Stein Democratic Club for all their support. Back then, we had yet to achieve all we were fighting for. Today, although we are protected by law, there are many cultural issues we have to deal with. There are still those, even in our community, who are not willing to see us live our lives openly, fully, and in safety. As a community we must join together to make sure all of us are safe, because if one of us isn't, none of us are.
So we begin that work by voting. My recommendation for voters everywhere is to vote for Democrats up and down the ballot. In D.C., I will vote for Kenyan McDuffie (I) for the Council seat that must be filled by someone from another party. I urge people across the District to vote for: Eleanor Holmes Norton for Delegate, Muriel Bowser for Mayor, Brian Schwalb for Attorney General, Phil Mendelson for Council Chair, Kenyan McDuffie and Anita Bonds for Council-at-large. Then in individual Wards: Brianne Nadeau for Ward 1 Council, Matt Frumin for Ward 3 Council, Zachary Parker for Ward 5 Council, and Charles Allen in Ward 6. These are people committed to standing up for us and have proven this over many years. If Ward 5 elects Parker once again there will be an open member of the LGBTQ community on the Council.
Again, while we are lucky in many ways, let us remember our status as a federal district is not the same as a state. Under home rule, our budget and legislation are both subject to congressional oversight. Congress gets the chance to review both. Over the years they have added amendments to bills preventing us from spending money on things from needle exchange to abortion. So once we do our duty and vote here, we must work to ensure the election of members of Congress from every state who will be protective of our rights.
If you are able, please consider working for candidates across the nation who stand up for the LGBTQ community and other issues you may be passionate about. I will work to elect candidates who will stand up, speak out, and vote for human rights, civil rights, immigration reform, climate change, election reform, women's rights including the right to control their own bodies, and LGTBQ rights.
There are many ways to get involved. Again, first submit your own ballot, and make sure all your friends and family do the same. Then you can get more involved by contributing money or going out and working for other candidates. Knocking on doors helping them get their message out is one way. Making phone calls is another. There are candidates in Virginia who need our help and you can find them by contacting the Virginia Democratic Party. Or contact groups like the Human Rights Campaign, NARAL pro-choice America, Victory Fund, the Democratic National Committee, or other groups you may be involved with, if you are willing to go farther afield to help candidates who will be supportive of the issues you care about.
This mid-term election is about the future of democracy and protecting individual rights. It is about standing up and saying we will not allow Trumpism to take over our nation. We will not let the seditionists and insurrectionists, who charged our Capitol on Jan. 6 and those who support them, win.
After the Supreme Court overturned Roe v. Wade none of us should be confident that our rights won't be next. So VOTE and then go out and work to ensure we keep Democrats in control of Congress. Our lives may truly depend on that.
Peter Rosenstein is a longtime LGBTQ rights and Democratic Party activist. He writes regularly for the Blade.
Safe Place International to take National Coming Out Day global
Group to spotlight LGBTQ refugees around the world at D.C. event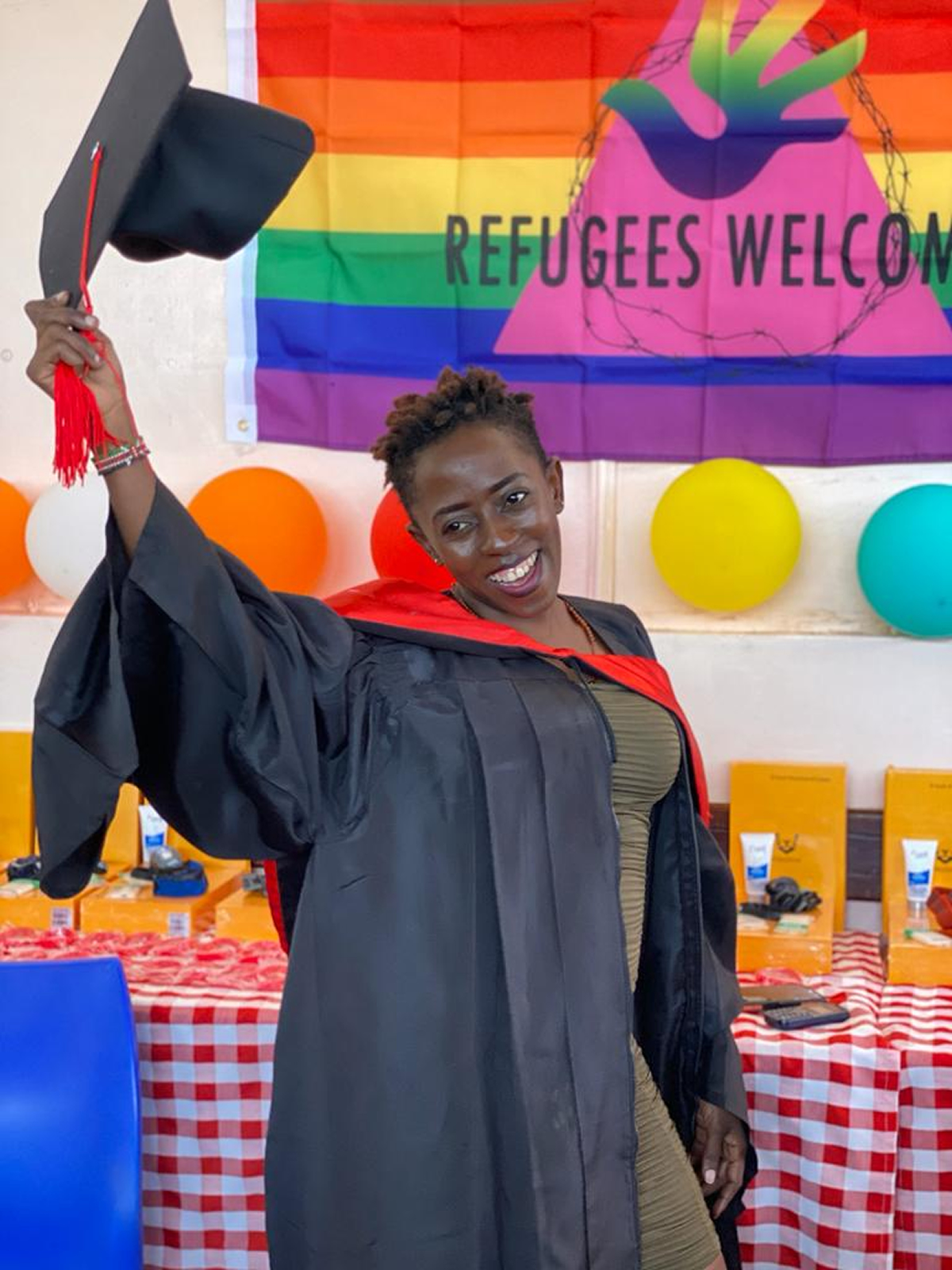 Tuesday, Oct. 11, Safe Place International will celebrate National Coming Out Day by spotlighting the journeys and achievements of its LGBTQIA+ refugee leaders around the world.
Safe Place International is a holistic leadership development organization for displaced LGBTQIA+ individuals. As the lived experiences of the LGBTQIA+ community are often trivialized and overlooked, we endeavor to create pathways for a sustainable and fulfilled life that celebrates the unique qualities that their lives hold. LGBTQIA+ refugees and asylum seekers are at a unique intersection of identity, where they have to face both xenophobia for their migrant status and prejudice for their sexual orientation and/or gender identity. In approximately 70 countries, LGBTQIA+ individuals experience violence and discrimination due to their sexual orientation or gender identity. This is caused by oppressive government policies and legislation that criminalizes same-sex relationships. It is also caused by negative religious and societal beliefs. As a result, LGBTQIA+ individuals flee their countries and families in search of a safe place to call their home.
After leaving behind their lives; many refugees find themselves without food, shelter, safety or support for their future. Asylum seekers and refugees that identify as LGBTQIA+ are ignored or unseen by the refugee protection system and facing increased marginalization due to their status as refugees and their sexual orientation or gender identity.
In only a few years, Safe Place International has reached over 15 countries and served over 1,000 LGBTQIA+ refugees and asylum seekers, who we consider "community members." Our belief in these community members is why we can proudly say that we are a refugee-led, person of color-led, women-led and LGBTQIA+-led organization!
National Coming Out Day is a significant day for the LGBTQIA+ community, as it is a day when so many find the courage to proclaim their truth and join the Pride family. The day is also special to those of us who have already "come out" as we reflect on becoming who we are and the evolution to who we were meant to be. While some journeys were filled with warmth, affirmation and liberation, many have experienced rejection, pain, loss and even death. Regardless of one's experiences on this spectrum, National Coming Out Day has become a time when the LGBTQIA+ community comes together to ensure that our new community members are met with the encouragement and acceptance that we all deserve. It is also a time to reflect on the countless queer bodies who face persecution, violence and oppression around the globe.
Safe Place International's Coming Out Day Celebration will do just that. The event marks a significant new chapter as the organization officially "comes out" to the D.C. community. We will be introducing our new executive director, as well as celebrating the successes of our interventions by exploring how Safe Place International is impacting the lives of our global LGBTQIA+ community and what makes them so resilient, compassionate and ready to change the world! 
So, if you want to be inspired, perhaps explore meaningful ways to impact and change the lives of oppressed queer people whose only crime is love and authenticity, then please join us! Hold us as we boldly come out to D.C. We promise you a fun, colorful celebration that will be grounded in meaning, connectedness, and the relentless spirit of love and acceptance.
For more details, feel free to contact Matt Maxwell, our director of development at [email protected]. You can purchase your ticket here.
We hope to see you there!
Cruel court decision makes it harder to prevent AIDS
Disease gets a boost from federal judge in Texas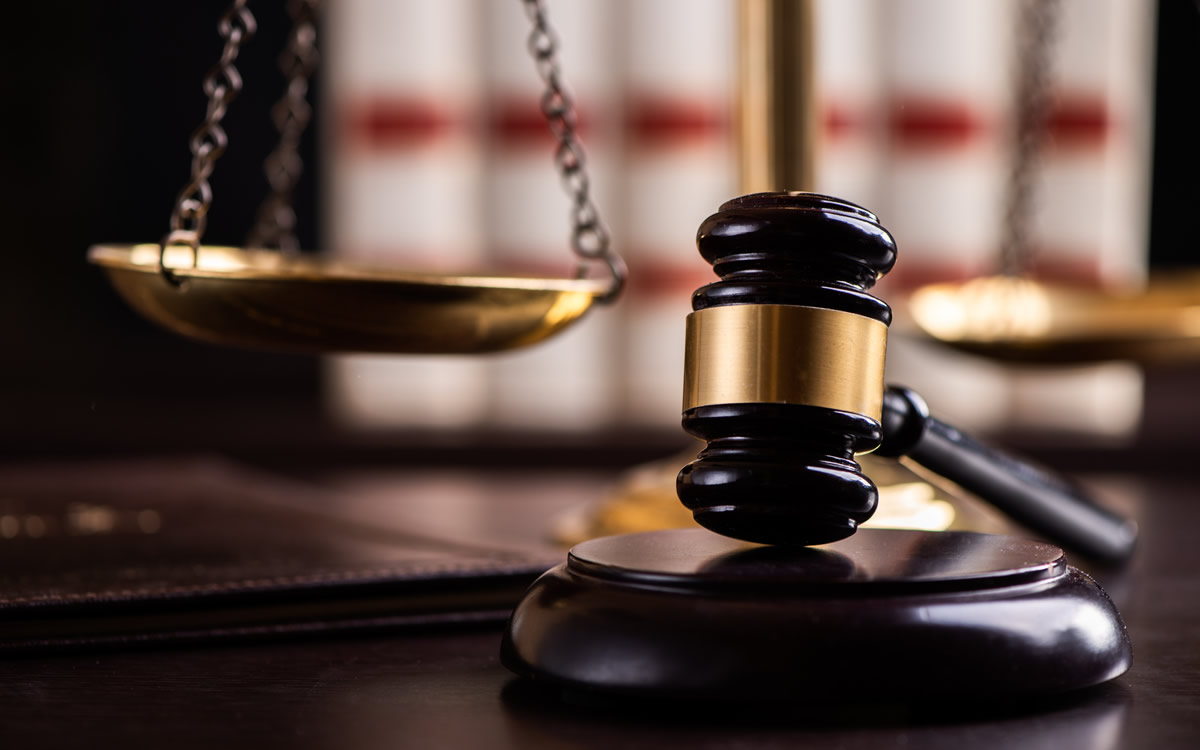 Just as the disease was on a glide path to extinction thanks to new drugs, HIV/AIDS got a boost from a federal court in Texas.
On Sept. 7, U.S. District Judge Reed O'Connor ruled that the government can't require an employer-sponsored health care plan to cover a therapy that prevents the spread of a disease that has already killed more than 700,000 Americans. The decision in Braidwood Management Inc. v. Becerra is not just poorly argued; it is flat-out cruel.
Perhaps the best feature of the Affordable Care Act (ACA) of 2010, nicknamed Obamacare, was a requirement that insurance offer coverage of specified preventive care procedures and therapies, such as colon cancer screening and influenza immunizations.
In June 2019, the U.S. Preventive Services Task Force, an advisory panel of experts, issued a "Grade A" recommendation for pre-exposure prophylaxis, or PrEP, a medicine that is 99% effective in preventing HIV transmission during sex. The first PrEP drug, Truvada, had been approved seven years earlier by the Food & Drug Administration. On Jan. 1, 2021, the federal government required plans to cover PrEP with no copay, coinsurance, or deductible.
Even before the mandate, the Centers for Disease Control and Prevention (CDC) credited PrEP with helping reduce new HIV infections in the U.S. by 8% between 2015 and 2019 "after a period of general stability." The CDC now calls PrEP "a key prevention strategy for ending the HIV epidemic in the U.S.," a goal for 2030 set by both the Trump and Biden administrations.
The way to end AIDS once and for all is to get PrEP to those who need it most. Researchers are developing intravaginal rings, implants, antibodies, and long-lasting injectables. Although PrEP use has risen by a factor of eight in just five years, three-quarters of those most at risk are not using the therapy.
The success of the lawsuit by a group of self-described Christian business owners and employees will make access even more difficult. The plaintiffs argued that the preventive care mandate for PrEP violated their constitutional right to religious freedom. In the complaint, Dr. Steven Hotze said that he was unwilling to pay for a health plan covering PrEP "because these drugs facilitate or encourage homosexual behavior, which is contrary to [his] sincere religious beliefs."
Hotze, whose vitamin company ran afoul of the FDA for COVID-19 claims, was indicted in April on aggravated assault charges involving a bizarre search for ballots after the 2020 election.
In the PrEP case, Hotze's objection went beyond gay sex. He complained that providing coverage of the drugs facilitates and encourages "sexual activity outside of marriage between one man and one woman" as well as illegal drug use.
Judge O'Connor agreed. He went even further, ruling that members of the Preventive Services Task Force were "unconstitutionally appointed."
In a previous case, O'Connor had ruled that the entire ACA was unconstitutional, but the Supreme Court reversed that decision last year. The current ruling draws on the Religious Freedom Restoration Act (RFRA) of 1993, which was enacted by Congress after the Supreme Court ruled in Employment Division v. Smith that the protection of the free exercise of religion in the First Amendment does not entitle anyone to a religion-based exception from a general law.
In recent years, writes Michael Dorf of the Cornell University Law School, "conservative Christians have increasingly relied on [RFRA] to obtain exceptions from laws involving insurance coverage for contraception and abortion."
For example, in Burwell v. Hobby Lobby, a 2014 case, the Supreme Court held that a company owned by religious Christians could be excused from an obligation to pay for health insurance that covered "forms of contraception that the owners regarded as tantamount to abortion."
But the ruling in the Braidwood case is far more sweeping. The Hobby Lobby plaintiffs considered abortion itself immoral. In this case, it's not PrEP that Braidwood considers immoral; it's certain kinds of sexual activities. By substantially lowering the risk of contracting HIV/AIDS, this twisted logic goes, PrEP is a facilitator of what Hotze considers immoral. And by offering insurance that covers PrEP, Braidwood says it becomes complicit.
There is a serious cost to this attenuated argument. By decreasing access to PrEP, people will needlessly become ill and, in some cases, die. The economy will also be burdened with the cost of treating a disease that can be prevented.
Modern science has developed therapies that are ending the spread of a dangerous, mortal virus. Easing access to these medicines is clearly a legitimate function of government — undoubtedly, a compelling interest. What can be more selfish and foolish than to erect needless obstacles for those who want to protect themselves and people around them?
James K. Glassman, a former Under Secretary of State in the George W. Bush administration, is an adviser to health care companies and non-profits.