September 26, 2019 at 11:19 am EDT | by Brock Thompson
Let's stop telling Mayor Pete how to be gay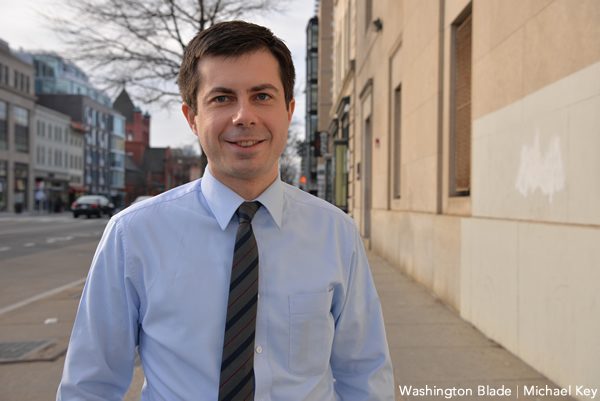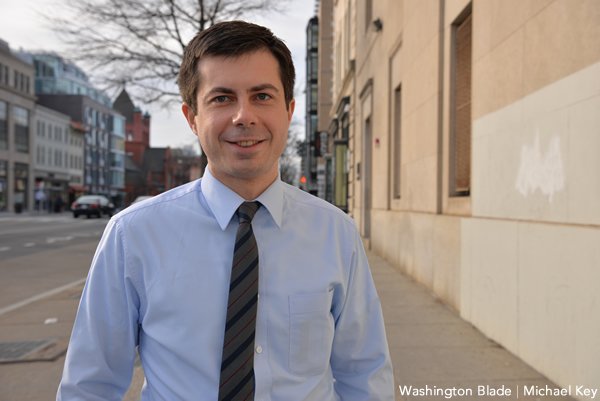 Mayor Pete Buttigieg apparently can't read LGBT media anymore. That's what he told Sirius XM radio's Clay Cane last week, saying that "I am what I am, you know, and there's going to be a lot of that," adding, "that's why I can't even read the [LGBTQ] media anymore because it's all: 'Too gay, not gay enough, wrong kind of gay.'"
I guess this all left me a little miffed. I honestly had this fantasy image in my head of him reading my columns out loud to that one-eyed dog of his. And when we finally met in person, it's all we'd talk about. Later on, Mayor Pete backpedaled a bit on his criticism of queer media, chalking the comment up to a "grumpy moment." He said that he at times gets "frustrated" with those that tell others "how to be gay," ending "it's healthy just not to read too many clips about yourself to begin with."
But honestly, who can blame Mayor Pete for wanting to give up on queer media? Remember the now-deleted crap article The New Republic ran this past summer by author Dale Peck. That was probably the worst of the worst of gay-on-gay crimes. In the article called "My Mayor Pete Problem," Peck commented on the Mayor's sexual behavior, calling him "Mary Pete" throughout the article, and even labeled him a gay "Uncle Tom." Yeah, pretty outrageous. So much so that the publication apologized for even running it. That was just one, albeit perhaps the most egregious, criticisms of Mayor Pete. After reading that if I were him I'd quit reading stuff about myself too.
Gays can be rough. Gays in Washington, D.C., maybe even more so. Wasn't it Harry Truman who said if you want a friend in Washington, get a dog? I wonder if that's why so many gays have dogs.
Honestly, we all live in a town where everyone has an opinion on you and what you do and how you live. So I think we can all sympathize with Mayor Pete on this one. And like Dale Peck and his words, not only do gays have an opinion on how you live — you came out too late, you drink too much, you don't drink enough, aren't you too old for kickball or dodgeball or Miss Adams Morgan? — they freely offer up these unsolicited opinions as if they matter. Gays hold up diversity as paramount to our culture, but that seems to go out the window pretty quickly when we hold anyone one of us up to just the least bit of scrutiny. There's diversity in that regard. There's also diversity in how we treat each other. That can be pretty limited, too.
Not gay enough, he's too gay, he's not the right kind of gay. You can't win with the gays. But isn't it similar to what we heard about Hillary Clinton and Barack Obama when they ran for president? Clinton was slammed for being too shrill, robotic. Trying not to be shrill, her maternal instincts were then criticized as fake. Obama was all at once too black and not black enough. It's only straight white males who seem to get a pass on all this. Having found a perfect formula for beyond-reproachness with their navy suits and red ties — it all looks so, well, straight. Perfectly straight, I guess. Perfectly masculine.
So, for now, let's go with Mayor Pete being perfectly gay. Perhaps he could use a better haircut. Like a sharp and high and tight fade on the side or something. That is perhaps my only criticism that could be considered a thought on how gay he is. Now that that's out of the way, let's stop telling Mayor Pete how to be gay. And why not just stop telling everyone how to be gay while we're at it. 
Brock Thompson is a D.C.-based writer. He contributes regularly to the Blade.