September 26, 2019 at 2:16 pm EDT | by Jon Davidson
Will LGBTQ Americans ever be treated equally?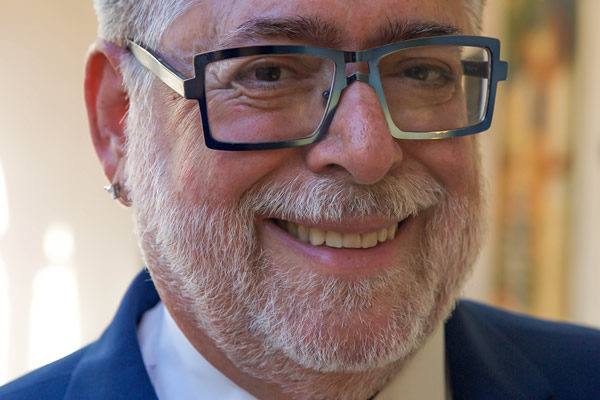 In the days before there were any laws barring businesses from discriminating on the basis of sexual orientation or gender identity, business owners throughout the country had free rein to turn LGBTQ people away, without consequence. Now that 20 states, Washington D.C., and nearly 300 counties and cities expressly ban such discrimination by businesses open to the public, those whose anti-LGBTQ views were once mirrored in the law have been fighting hard to be able to continue to refuse equal treatment to LGBTQ people.
Last year, the U.S. Supreme Court rejected one such effort in its much-misunderstood Masterpiece Cakeshop decision. It reaffirmed precedent that has stood for five decades that the Constitution's rightly valued protections of freedom of religion cannot be twisted by business owners into a license to discriminate. At the same time, however, the Court ruled that the bakery in that case had been treated unfairly by the state administrative agency that ruled against it, whose members the Court felt had expressed unwarranted hostility toward religion, thereby depriving the bakery of a neutral decisionmaker.
Undeterred by that reaffirmance of the rule that all who enter the world of commerce must play by the same rules, anti-LGBTQ groups like the so-called "Alliance Defending Freedom" (ADF) have switched gears. Instead of relying primarily on freedom of religion, they have sought refuge under freedom of speech, asserting that at least businesses that create customized goods and services should not have to do so for events celebrating the now-lawful marriages of same-sex couples to which they object.
On Sept. 16, a slim 4-to-3 majority of the conservative Arizona Supreme Court issued a narrow ruling in Brush & Nib v. City of Phoenix embracing this argument. It held that, under the Arizona Constitution's free speech protections and an Arizona law known as the Free Exercise of Religion Act, a stationery and calligraphy business that designs and sells custom wedding invitations could refuse to do so for same-sex couples, notwithstanding a Phoenix ordinance prohibiting such discrimination. While the court confined its ruling to personalized wedding invitations, the humiliation and debasement of having a door slammed in your face as you seek to celebrate what for many people is the happiest day of their lives were ignored. So too, the majority seemed not to care how permitting businesses to say "we don't serve your kind" in even this limited context would also shield discrimination based on persistent prejudices against members of racial and religious minorities and those in interracial or interfaith relationships as they plan their weddings. At least the ruling is cabined to Arizona.
The federal Court of Appeals for the 8th Circuit reached a similar outcome last month, however, based on the U.S. Constitution's protection of speech. In Telescope Media Group v. Lucero, it issued a divided ruling that a videography company that wanted to start making wedding videos only for different-sex couples could proceed with their challenge to a Minnesota law that bars sexual orientation discrimination by businesses. That case is ongoing.
While these rulings are distressing, they at least are limited to those who use words and pictures to create customized goods for sale. But anti-LGBTQ groups are determined to expand a "right" to discriminate far beyond that. On Sept. 11, ADF asked the Supreme Court to hear the further appeal of its Arlene's Flowers v. Washington case, in which it claims that a florist was entitled to turn away same-sex couples planning their wedding based on a claim that flower arranging is speech protected under the First Amendment. If that were the case, what other vendors would be entitled to treat LGBTQ people unfairly? ADF's arguments aren't even limited to weddings but would apply to any events that businesses object to providing services to because of the identity of those participating in them.
In Arlene's Flowers, ADF also is misreading the high court's Masterpiece Cakeshop decision to argue that any decision by state authorities to enforce civil rights laws against those asserting religious justifications constitutes impermissible religious hostility. Such claims of selective prosecution, however, run squarely into Supreme Court authority upholding the broad discretion of government officials to decide when to enforce particular laws, which can be challenged only with proof of improper discriminatory intent.
These cases raise fundamental questions about whether LGBTQ people are entitled to equal treatment as we go about our daily lives or whether, in at least some contexts, those with religious objections can treat us as second-class citizens with impunity. Yet, in a majority of states and at the federal level, we still do not even have express and enduring statutory protections against such discrimination.
The U.S. Supreme Court will be hearing arguments on Oct. 8 in three cases about LGBTQ employment discrimination that will determine if federal law protects LGBTQ people. These are the most important cases in LGBTQ history since we won marriage equality. But, even if we win them, we still will need Congress to finish the job by passing the Equality Act, which would ensure express and enduring nondiscrimination protections for LGBTQ people. Only a federal law will make sure that businesses like Brush & Nib that can no longer be sued in Arizona courts. Learn more about these cases and what you can do to get such a federal law passed by visiting the Freedom for All Americans website. Nothing less than whether LGBTQ Americans will ever be treated equally is at stake.
Jon Davidson is chief counsel for Freedom for All Americans.