Will LGBTQ Americans ever be treated equally?
Supreme Court hearing 3 employment discrimination cases on Oct. 8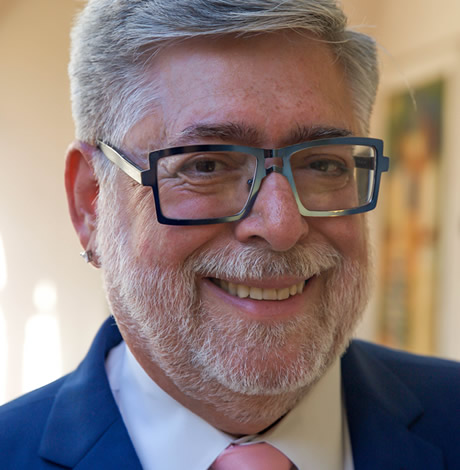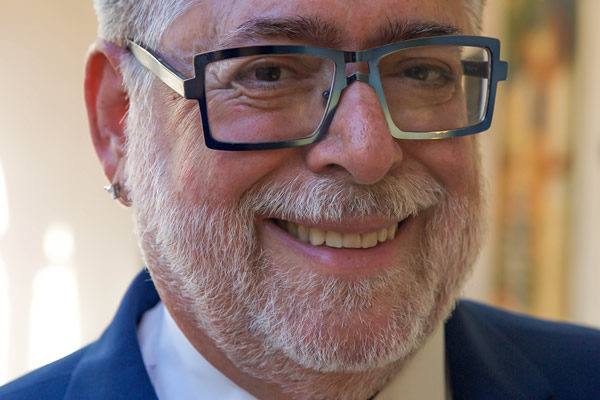 In the days before there were any laws barring businesses from discriminating on the basis of sexual orientation or gender identity, business owners throughout the country had free rein to turn LGBTQ people away, without consequence. Now that 20 states, Washington D.C., and nearly 300 counties and cities expressly ban such discrimination by businesses open to the public, those whose anti-LGBTQ views were once mirrored in the law have been fighting hard to be able to continue to refuse equal treatment to LGBTQ people.
Last year, the U.S. Supreme Court rejected one such effort in its much-misunderstood Masterpiece Cakeshop decision. It reaffirmed precedent that has stood for five decades that the Constitution's rightly valued protections of freedom of religion cannot be twisted by business owners into a license to discriminate. At the same time, however, the Court ruled that the bakery in that case had been treated unfairly by the state administrative agency that ruled against it, whose members the Court felt had expressed unwarranted hostility toward religion, thereby depriving the bakery of a neutral decisionmaker.
Undeterred by that reaffirmance of the rule that all who enter the world of commerce must play by the same rules, anti-LGBTQ groups like the so-called "Alliance Defending Freedom" (ADF) have switched gears. Instead of relying primarily on freedom of religion, they have sought refuge under freedom of speech, asserting that at least businesses that create customized goods and services should not have to do so for events celebrating the now-lawful marriages of same-sex couples to which they object.
On Sept. 16, a slim 4-to-3 majority of the conservative Arizona Supreme Court issued a narrow ruling in Brush & Nib v. City of Phoenix embracing this argument. It held that, under the Arizona Constitution's free speech protections and an Arizona law known as the Free Exercise of Religion Act, a stationery and calligraphy business that designs and sells custom wedding invitations could refuse to do so for same-sex couples, notwithstanding a Phoenix ordinance prohibiting such discrimination. While the court confined its ruling to personalized wedding invitations, the humiliation and debasement of having a door slammed in your face as you seek to celebrate what for many people is the happiest day of their lives were ignored. So too, the majority seemed not to care how permitting businesses to say "we don't serve your kind" in even this limited context would also shield discrimination based on persistent prejudices against members of racial and religious minorities and those in interracial or interfaith relationships as they plan their weddings. At least the ruling is cabined to Arizona.
The federal Court of Appeals for the 8th Circuit reached a similar outcome last month, however, based on the U.S. Constitution's protection of speech. In Telescope Media Group v. Lucero, it issued a divided ruling that a videography company that wanted to start making wedding videos only for different-sex couples could proceed with their challenge to a Minnesota law that bars sexual orientation discrimination by businesses. That case is ongoing.
While these rulings are distressing, they at least are limited to those who use words and pictures to create customized goods for sale. But anti-LGBTQ groups are determined to expand a "right" to discriminate far beyond that. On Sept. 11, ADF asked the Supreme Court to hear the further appeal of its Arlene's Flowers v. Washington case, in which it claims that a florist was entitled to turn away same-sex couples planning their wedding based on a claim that flower arranging is speech protected under the First Amendment. If that were the case, what other vendors would be entitled to treat LGBTQ people unfairly? ADF's arguments aren't even limited to weddings but would apply to any events that businesses object to providing services to because of the identity of those participating in them.
In Arlene's Flowers, ADF also is misreading the high court's Masterpiece Cakeshop decision to argue that any decision by state authorities to enforce civil rights laws against those asserting religious justifications constitutes impermissible religious hostility. Such claims of selective prosecution, however, run squarely into Supreme Court authority upholding the broad discretion of government officials to decide when to enforce particular laws, which can be challenged only with proof of improper discriminatory intent.
These cases raise fundamental questions about whether LGBTQ people are entitled to equal treatment as we go about our daily lives or whether, in at least some contexts, those with religious objections can treat us as second-class citizens with impunity. Yet, in a majority of states and at the federal level, we still do not even have express and enduring statutory protections against such discrimination.
The U.S. Supreme Court will be hearing arguments on Oct. 8 in three cases about LGBTQ employment discrimination that will determine if federal law protects LGBTQ people. These are the most important cases in LGBTQ history since we won marriage equality. But, even if we win them, we still will need Congress to finish the job by passing the Equality Act, which would ensure express and enduring nondiscrimination protections for LGBTQ people. Only a federal law will make sure that businesses like Brush & Nib that can no longer be sued in Arizona courts. Learn more about these cases and what you can do to get such a federal law passed by visiting the Freedom for All Americans website. Nothing less than whether LGBTQ Americans will ever be treated equally is at stake.
Jon Davidson is chief counsel for Freedom for All Americans.
Club Q another example of how anti-LGBTQ rhetoric leads to the death of queer, trans folks
The LGBTQ community deserves to feel safe from hate and violence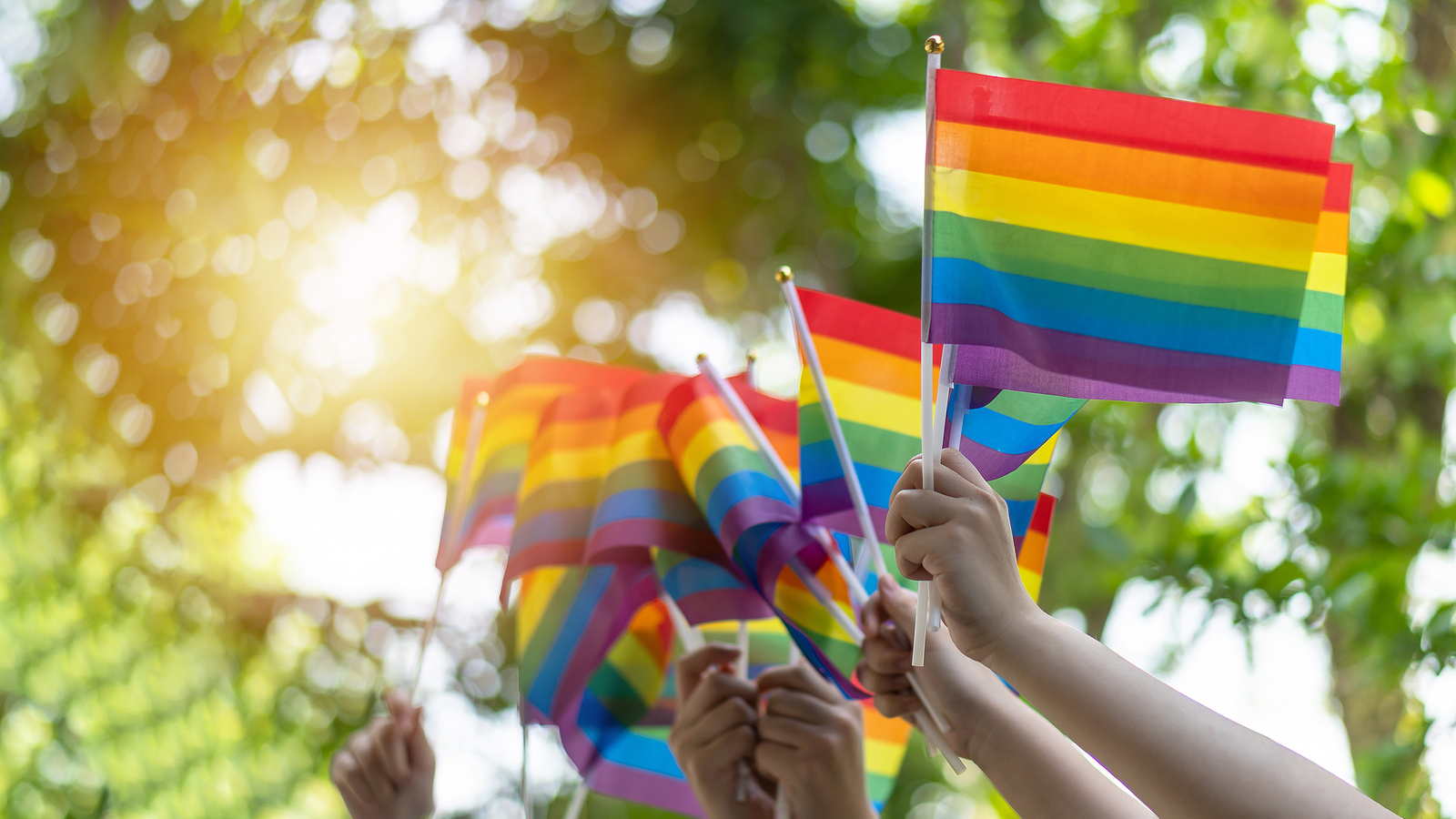 It was 7:15 a.m. and I had just landed after traveling across the country from working with my military unit. My phone started ringing. "Did you see it? and "How are you feeling?" were the messages that started pouring in. Then I saw the news: "Colorado Springs LGBTQ+ Club Q Shooting." I was struck with the same feeling I had seeing the aftermath of the 2016 Pulse nightclub shooting – fear and horror.
In 2016, I was still struggling with finding enough self-love to share my sexual identity. I vividly remember watching my parents' television as the details of the shooting rolled in. I felt like coming out would put me at risk for further hate and unfathomable violence. For those who do not have a strong support system, small online acts of hateful rhetoric can deter someone from their journey to acceptance and happiness. At that moment, I was too young to understand the full extent of these actions but one thing was perfectly clear – the LGBTQ+ community is hated for simply existing.
I'm a soldier in the U.S. Army. I choose to put on the uniform to help protect the people of our country and at times, the hateful actions committed by fellow Americans has made me feel powerless. The idea of a "war zone" should only be familiar to soldiers like myself, not children in a school or people looking to have a fun night with their friends at a bar or club.
A few times over the past 24 hours, I found myself pondering the same question: "How can the sheer existence of queer and trans people be viewed as such a threat to others that they resort to murder?" The simple answer is that our society has allowed for this type of rhetoric to receive attention and sometimes even praise. As a result, five people in Colorado Springs were killed and 25 injured at an LGBTQ nightclub, Club Q. In a heroic attack, two unarmed citizens inside the club stopped the gunman to protect others. These men were not armed with heavy weaponry, but rather a will to live and bravery in their hearts. If these civilians were able to act so quickly here, I wonder why the police had to wait for more than an hour to intervene in Uvalde.
Many Americans are now numb to the news of gun violence. For the past few years, we have watched our lawmakers stand impotently and choose their political party over protecting human beings. Sandy Hook seemed unimaginable and like a bad dream. When we saw that there was little action taken by lawmakers in the wake of six-year-old children being slaughtered in their elementary school classrooms, my heart was shattered. Today, nearly a decade later, there has been little to no movement on legislation to combat horrific gun violence. Instead of Congress taking action, American people have witnessed more than 27 additional mass shootings in schools alone and thousands more injured and/or killed.
From Pulse, to Supreme Court Justice Clarence Thomas' remarks on Obergefell vs. Hodges, to book bans (including one in my hometown), to the "Don't Say Gay" bill being proposed nationally, I am worried that we are being pushed backwards in time. More than 340 anti-LGBTQ bills were introduced this year and there have been more than a dozen attacks on our community. This mass shooting came on the eve of Transgender Day of Remembrance, directly threatening the safety and existence of those who are simply trying to be themselves. In the recent midterm elections, candidates ran on anti-LGBTQ platforms, categorized members of our community as "groomers," and directly invalidated our existence. Although they did not pull the trigger, these politicians have ignited bigotry and homophobia to the point where their words are now weaponized.
These survivors are now going to be faced with mental health struggles, likely including post-traumatic stress, which will directly affect their daily lives. Over the past few years, I have had the opportunity to work with those struggling from traumatic experiences by using sound bytes to counteract feelings of fear and anxiety. Through my work in this field, I know the mental journey that these Club Q survivors are about to endure. I hope that anyone who is struggling knows that there are resources out there to help.
Today, I use my voice as an activist to work with victims of gun violence and those in the LGBTQ+ community who have been affected by hateful actions to remind people that we are human – just like them. The families of gun violence deserve better. The LGBTQ+ community deserves to feel safe from hate and violence. Children's families deserve better. We as humans deserve better. We want effective policy and change over "thoughts and prayers." The louder we resist, the weaker hate and fear become.
Brian Femminella is a Gen-Z LGBTQ+ activist and tech entrepreneur. He is an outspoken voice in the queer and trans community, including through his work in the military as an Army Officer.
My suicide ideation: A journey to self-love
It is much harder for those of us on the margins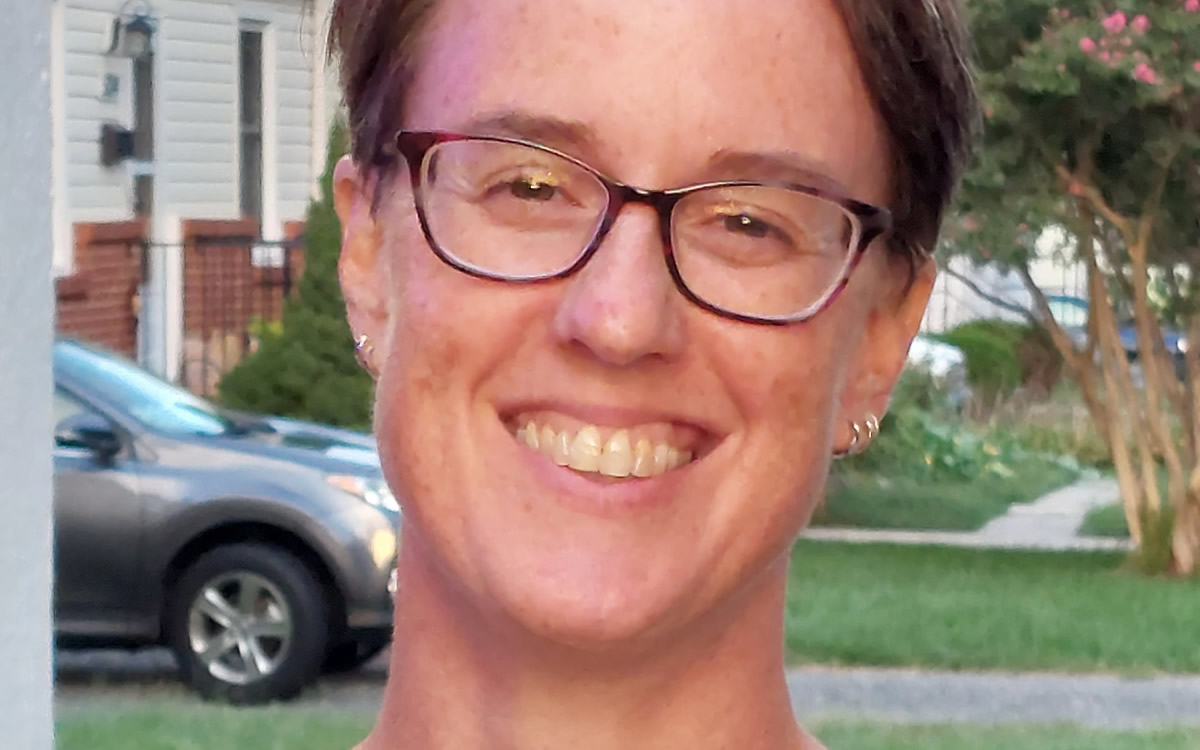 (Editor's note: This piece is a response to last week's Blade cover story by David Lett recounting his suicide attempt. If you are experiencing suicidal ideation, call 988 or one of many LGBTQ-specific advocacy groups offering support. If you would like to share your own story of overcoming isolation, depression, or suicidal ideation, email us at [email protected].)
Perhaps it was the grinding loneliness of the pandemic, but about two years ago my fantasies of being with women became daily distractions. I could not be fully present with my husband and felt a constant tug for something more, something outside of a life I had spent 18 years cultivating. I lived in a constant cycle of fantasy, guilt, denial, back to fantasy.
My supportive husband was willing to try an open marriage, but non-monogamy did not agree with my Christian upbringing. Then, as most stories go, I met someone. She was funny, attractive, and OK with the situation, so we gave it a shot. Each date sailed me up into unprecedented heights and hollowed out an equally deep pit of despair. "Yes! I am like this. . . Oh, dear God, I am really like this!" It was like coming home to who you knew you always were only to find you were now among those most judged, wicked, and despised. With each queer book we read and lesbian drama we watched, I discovered deep and integral parts of me debilitated and atrophied by shame. They started to heal.
The more these parts of me solidified, the more other parts unraveled. A cascade of questions and doubts plagued me. If I was not heterosexual, what else was not true about me? Was my life just a string of acts meant to fulfill social expectations? My career, education, even my friends. Was I me or just performing someone not me for others? The great irony of living by the rules of others is that we live for no one. Without the willingness to bravely share who I truly was, no matter how broken, that primal quest for connection, love and belonging would never be satisfied.
Hence I navigated that precarious path of how out to be — how to stay honest to myself but not cause discomfort. My husband remained open, but my late nights and emotional distance took a great toll on our relationship. I would return home to neatly folded laundry, well-prepared meals and enormous guilt. It was liberating and devastating all at once.
Staying with my husband seemed impossible, but the fear of being alone and rejected from family at age 45 was unbearable. This innate thing inside of me was destroying my life. I imagined cutting myself open and tearing out those parts, but when I looked closely I found they were inseparable — my queerness is fully entwined with my heart, head, and gut. I broke under the weight of this agony and spent weeks in and out of crying spells.
One day I found myself down by the tracks. The sound of a train thundering by broke through my numbness. With a few steps, I could surrender and be free from this torment. I stepped through the thin line of brush that separated me from the tracks. They seductively glistened in the sunlight. Relief. Yes, the final silence of death could take away everything.
Another train raced by, the horn deafening. The blast of wind pushed me away. I collapsed sobbing. I needed help if I was going to survive this.
Thanks to therapy, acupuncture, yoga, LGBTQ support groups and caring friends and family, I am slowly opening the door to self-love. It is much harder for those of us on the margins. The love from others is no substitute, be they a long-time partner, new girlfriend or family member. Unlearning my self-hatred meant letting go of the deeply held but deeply flawed promises of the straight life: be they heteronormativity, monogamy, gender conformity, the picket fence — you name it. I had to break my own heart. Only then I could truly love myself.
Jessica Arends is a writer and artist.
Left-wing candidates hurt Democratic Party
We will lose more elections if we nominate socialists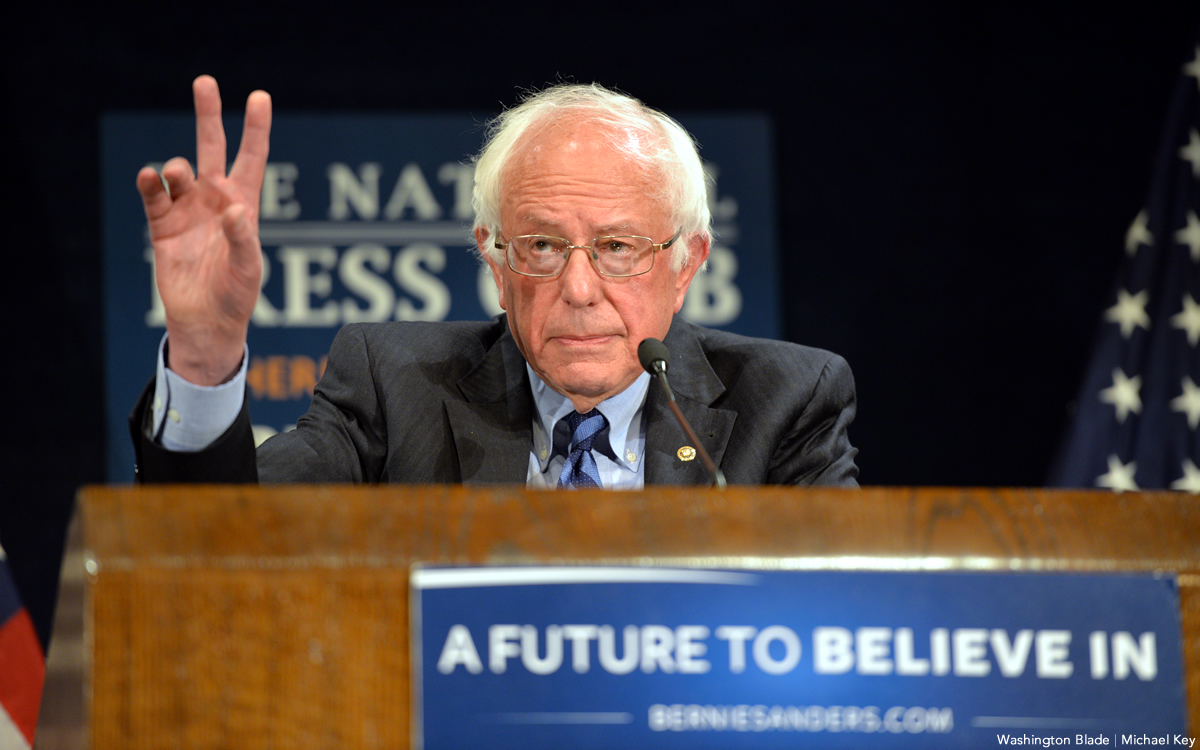 We are seeing time and time again how left-wing candidates are hurting the Democratic Party. While I agree with much of what some like Bernie Sanders (I-Vt.) and Alexandria Ocasio-Cortez (D-N.Y.) are supporting, we are seeing left-leaning candidates supported by them losing in the general election in most of the country.
While Trumpers are so much worse in what they stand for, the one similarity we are seeing, as we did in the mid-term elections, is these candidates also can't win a general election. The reality is, the majority of the country is moderate. In fact, in many areas the general election voter is moderate-leaning right.
We witnessed that last year in the Buffalo, N.Y. mayor's race where a Democratic Socialist won the Democratic primary, and then was defeated in the election by a write-in moderate Democrat. In New York City the moderate candidate, Eric Adams, won the mayor's race.
In the mid-term elections we have seen the same thing. A left-wing candidate can win a Democratic primary, then lose in the general election. James Hohmann recently wrote about this in the Washington Post in a column titled "The Democrats have a 'candidate quality' problem, too." He wrote, "Consider the 5th Congressional District of Oregon. Leading Republican and Democratic operatives agree that Rep. Kurt Schrader would have handily won reelection if he'd made it to the general in a district Biden carried by nine points. But he didn't. Instead, a more liberal Democrat, Jamie McLeod-Skinner, won the nomination in May and then lost the seat to Republican Lori Chavez-DeRemer last week by 8,500 votes." Another example he uses is "Rep. Henry Cuellar (D-Texas) narrowly beat back a primary challenge from his left in the primary and then easily won in the fall. In a neighboring district of the Rio Grande Valley, however, outspoken liberal Michelle Vallejo beat a moderate by just 30 votes in a primary runoff. Then she lost to Republican Monica De La Cruz by nine points. The GOP picked up a number of seats in New York state under similar circumstances." I would propose Alessandra Biaggi's primary against Sean Patrick Maloney (D-N.Y.), supported by AOC, cost him the seat in the general election in the new 17th district in New York.
It's good that Rep. Hakeem Jeffries (D-N.Y.), who will most likely be the new Minority Leader, is a moderate. There is a story on ABC News about the potential new leadership of the Democratic caucus in the House of Representatives. "Jeffries, first elected in 2012, has long been considered Pelosi's heir apparent, rising through the ranks to land a perch in the party's House leadership."
In a statement after Pelosi's speech on Thursday, he called her "the most accomplished" speaker in the country's history but did not allude to his own plans. A 52-year-old descendant of enslaved people, Jeffries could be a potential history-maker himself if Democrats retake the House in future cycles: He would be the first Black speaker. Jeffries has a reputation as a capable operator inside the conference with sharp media skills to sell a Democratic message to the public (and a penchant for referencing Biggie Smalls in floor speeches). However, he could face some opposition from the most vocal progressives in the House, who labeled him a centrist. "I'm a Black progressive Democrat concerned with addressing racial and social and economic injustice with the fierce urgency of now. That's been my career, that's been my journey and it will continue to be as I move forward for however long I have an opportunity to serve. There will never be a moment where I bend the knee to hard-left democratic socialism," he told The Atlantic last year."
It could easily be concluded Democrats lost the Wisconsin Senate seat because the disgusting incumbent, Ron Johnson (R-Wisc.), could tie his Democratic challenger to the 'Squad' and bring up his original support of the slogan 'defund the police'. While some will say newly elected Pennsylvania Sen. John Fetterman was also tagged with the left, he was lucky he had such a crazy Trump supported Republican like Dr. Oz to run against, and a moderate Democratic candidate for governor, Josh Shapiro, on the ticket who won big.
If Democrats are to retake the House and win the presidency in 2024, we will need moderate congressional candidates and a moderate to head the ticket. He/she/they can be for moving forward legislation on climate change, LGBTQ equality, choice, and a host of other issues that progressives like; but they can't be seen as left-wing or socialist. If they are, Democrats will lose. 
Peter Rosenstein is a longtime LGBTQ rights and Democratic Party activist. He writes regularly for the Blade.