September 26, 2019 at 5:46 am EDT | by Alex Graham
Selling season?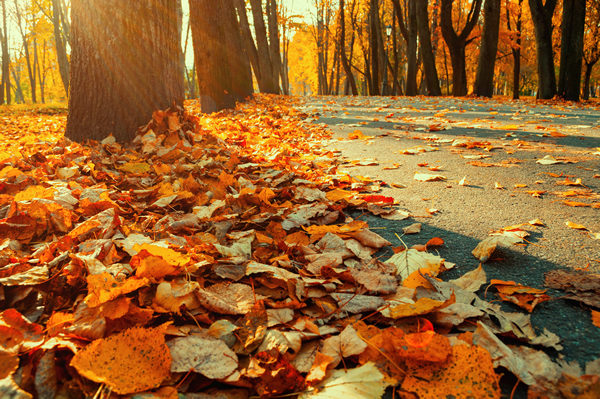 People often think when summer winds down, so does the real estate market. But, that's not the case. With the fall real estate market in full swing, it's a good time to reassess your home buying plan. Do you plan to remain in the D.C. area? Have you met your savings goals? Do you still qualify for any governmental assistance programs?
If you're a first time home buyer, it's important to remember that there are many incentives to assist with the purchase of your home. Many of these programs have income requirements, so it's important to look at the details and determine if you qualify or not. Not all programs have income limits, though. Matthew Koerber of TTR Sotheby's Realty believes that many first time buyers don't realize they can save nearly $4,000 on closing costs by taking advantage of reduced recordation costs. There's no reason to walk away from a material discount or an incentive program that you could use to improve your new home.
If you're serious about entering the home buying market, your first step should be to get a better idea about not just your borrowing rate, but how much you can borrow. According to Austin Auger of Caliber Home Loans, companies like Caliber allow your file to be underwritten prior to finding a home.
"This will allow you to submit a commitment letter with your offer rather than a pre-approval letter. It lets the listing agent know that your file has already been on an underwriter's desk and been reviewed," Auger says.
While you may want to be cautious and receive multiple quotes, Auger's advice allows you to show any seller that your offer may be more secure than others. Unfortunately for buyers things can be just as competitive in the fall, but as you near the holidays that also means we see better options.
In the Washington, D.C. metropolitan area, the real estate market is extremely active during the spring and fall. Jackson Verville of TTR Sotheby's Realty says this is driven by the weather and buyer activity.
"It's common knowledge that no one wants to move during the winter months, and if you're a local, you know the city clears out during the summer," Verville says. "Therefore, savvy sellers will wait until spring or fall to list their homes."
Verville says the greater inventory during spring and fall draws more buyers into the market during those months.
"More buyers in the market means higher demand for our already limited housing inventory which translates to potentially multiple offers, with higher sales prices and better terms for the seller," he says.
While some may be looking to buy during this fall real estate market, others, especially those looking to retire, are asking themselves if now is the best time to sell. For many, it's a hard question, because our home is most people's primary fixed investment — meaning that it's harder to convert it into cash or a liquid asset. My advice is that if you plan to relocate elsewhere and not return within five years it makes sense to sell. Five years is, historically, an average economic cycle and our lives (and property values) can shift dramatically during that time.
If you decide to buy a new property and hold your current property, I recommend finding a long term tenant and, for peace of mind, outsource management to a Realtor. A good Realtor will work to get you the best deal and ultimately, would love to have the first shot at selling your property if you decide to do so. Airbnb is also a hot topic, but with evolving regulations and the extra wear and tear on your property, it can really hurt the economic case to use your property as a short-term rental.
Alex Graham is a principal at Graham Capital Wealth Management, a registered Investment Advisor located on K Street. He can be reached at 202-780-7726 or at Alex.Graham@grahamcapitalwealth.com.