September 27, 2019 at 2:58 pm EDT | by Khalil Alexander El-Ghoul
'Black Friday of Home Shopping' is this week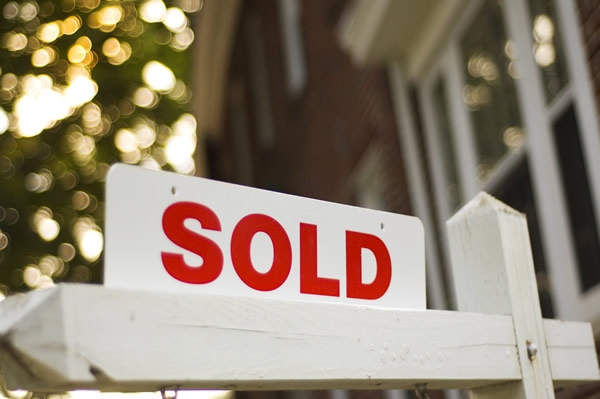 Most people know that historically the best time of the year to sell a home is during the spring, more specifically March through May. However, in my experience homebuyers (and sellers) are often wrong when it comes to the best time to buy a home.
According to CNN Business, "This is the best week of the year to get a good deal on a house."
"The last week in September tends to be the best time to buy based on these indicators," says George Ratiu, senior economist at Realtor.com. "You can call it the 'Black Friday' of home shopping."
"In previous years, buyers faced an average of 26% less competition when comparing this week versus a typical week and yet there were 6% more homes on the market, according to Realtor.com's analysis of data from 2016 to 2018."
So what gives? Well, the fall market is short, typically from Labor Day through Thanksgiving and folks who failed to sell in the spring or who have not sold yet see the window for selling before the year end closing. I typically advise my buyers to be on the lookout this time of year for homes that might currently be out of their price range but are prone for a price reduction or discount close to their target price point. 
For sellers, if you have been at it for a while and you want to sell this year it might be time to get real and adjust the price in line with the market or consider trying again next year. With that said, the market is still strong for most sellers. According to Market Stats, the August 2019 Washington, D.C. Metro area median home price of $465,000 was up 5.1% or $22,750 compared to last year, the highest August price of the decade.
Whenever you are trying to sell a home or determine whether a price reduction is in order it's best to talk to a real estate professional. Glass House Real Estate is a modern, more affordable way to buy and sell a home in the D.C. Metro area. Our team of accomplished agents proves that affordability doesn't have to come at the expense of service or results. We help you achieve your goals for a fraction of the cost. Unlike typical discount real estate firms, we are local and part of your community. Let us reward you with exceptional results.
Khalil Alexander El-Ghoul is Principal Broker of Glass House Real Estate. Reach him at 571-235-4821 or khalil@glasshousere.com.