October 10, 2019 at 11:39 am EDT | by Staff reports
Looking back: 50 years of the Blade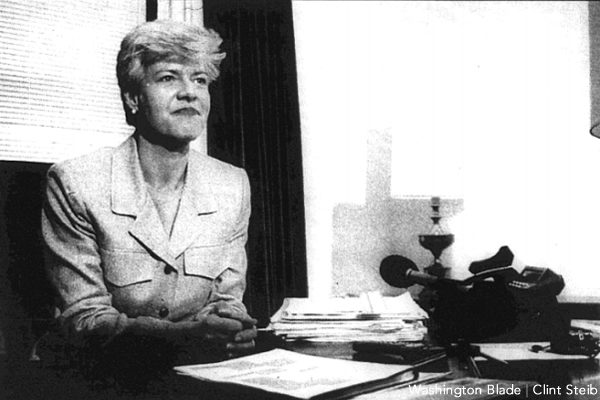 Twenty years ago, Tammy Baldwin was sworn into office as a member of Congress, becoming the first lesbian in the chamber and first woman to represent Wisconsin in the U.S. House.
The historic day saw Baldwin arrive to work amid a sea of reporters and flashbulbs.
Baldwin sat down with the Blade that day, telling us she was not squeamish about taking a lead role in promoting gay civil rights.
"I've heard the naysayers and the cynics all my life," she told the Blade. "They're either whispering or they're telling me explicitly, 'You'd be great but you're never gonna win.' And I guess the hopeful message that I bring is to remind people that we do live in a democracy. … In a democracy, we decide what's possible, not those cynics."