October 11, 2019 at 7:25 pm EDT | by Michael Key
Casa Ruby featured on ABC's Nightline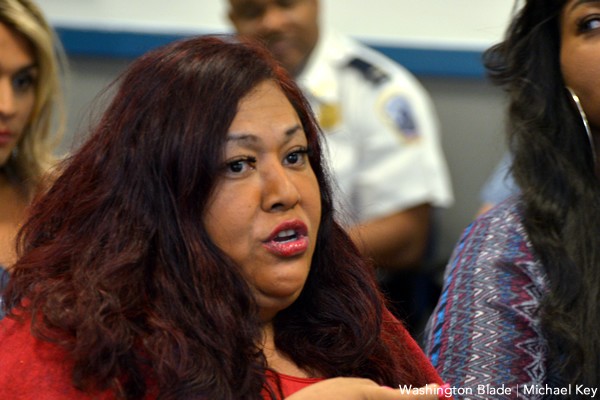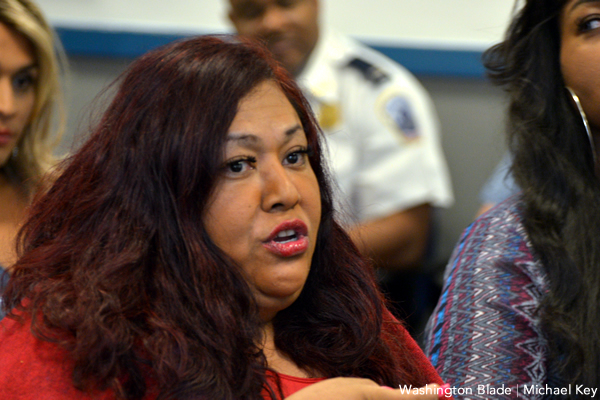 A special edition of the ABC network's "Nightline" called "Trans and Targeted," which aired on Oct. 3, included interviews with D.C.'s Casa Ruby founder and executive director Ruby Corado and two of Casa Ruby's trans clients, who talked about the rash of murders of transgender women across the country.
Nightline's co-anchor, Juju Chang, mentioned that among the 18 known murders this year of trans women of color, two of the victims lived in D.C. but were shot to death just across the Prince George's County line in a residential area where trans women hang out. The two women, Ashanti Carmon, 27, and Zoe Spears, 23, were friends and each had been a client at Casa Ruby, Chang reported.
"For those in the trans community seeking love and support, Casa Ruby, an LGBTQ community center based In Washington, D.C., offers a haven," Chang said in the broadcast. "Many of the young people who come into the organization say they have been kicked out of their homes for being trans," she said in the broadcast.
"My job is to restore their dignity," Corado said in the "Nightline" interview. "My number one role here is to restore everything that has been taken away from them. We wake up in a world that is not designed to support transgender people – to welcome us in school to give us a chance to get an education," Corado told Chang. "Employers are not eager to hire us."
The full report on the transgender murders can be accessed at abcnewsgo.com.