Gay teen claims Netflix outed him to dad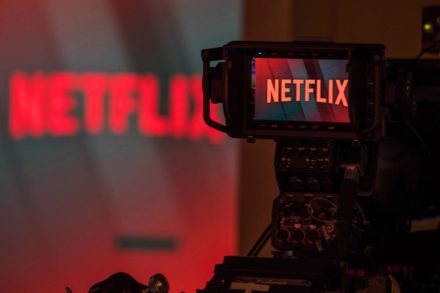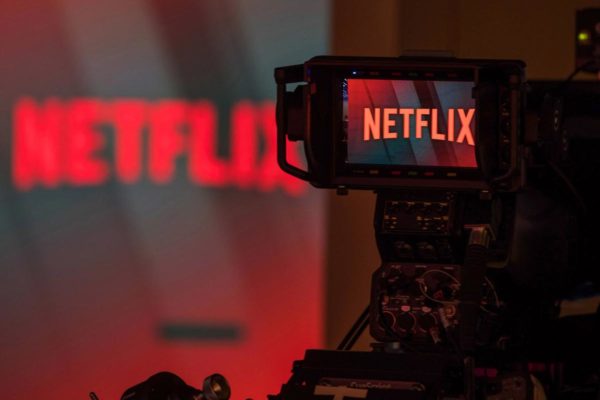 A 15-year-old Reddit user has told fellow users on the platform that he thinks Netflix outed him to his father.
The poster said it happened when he and his dad were looking for a movie to watch together and he volunteered to use his own Netflix account. It was a decision he quickly regretted.
He wrote, "The first thing on Continue watching was 'Elite' [a Spanish teen drama prominently featuring a gay romance]. If you know Netflix, they like to switch up the little posters about once every minute, and this time, they decided to put the one of the gay couple holding each other's faces. I nearly got put in cardiac arrest."
"My father said something on the lines of 'What's that? Go back,'" the Reddit poster said. "I don't know if that's what he was referring to or he found something he wanted to watch. Either way, I low-key pretended that I didn't know what he was talking about and kept looking."
The Redditor went on to add that his reaction may have made it suspicious, but also stressed that his dad was not exactly a homophobe. "He's very open-minded," he wrote, "and I wouldn't call him an ally, but he's pretty close. I walked in the house and saw him and his (girlfriend?) watching "Queer Eye," and any time the topic comes up, he's always supportive."
"Regardless, I was still scared sh*tless," the teen said.
From the responses in the comment section, it appears that other users have experienced similar embarrassing moments.
"I know how you feel," one Redditor wrote. "When I showed my dad Netflix, he scrolled down to gay movies I used to watch. He didn't say anything, but either he doesn't know yet or he doesn't want to talk about it."
Another user wrote, "I legit delete my Netflix account every other week, so my parents won't see that kind of program on my account."
Other commenters said that the original poster might be overreacting, since LGBT content is now common on Netflix, even speculating that the teen's dad may have been using the revelation of "Elite" on his son's watchlist as a "conversation starter."
"What if he asked what it was in order to give you an opening to discuss it?" wrote one user. "Either way, no pressure. When the time is right, for you."
Another reply read, "If Dad is comfortable enough to watch "Queer Eye," something tells me that he's a bit more understanding than OP is giving him credit for. It sounds to me like he might have an inkling and used that moment to try to broach the subject."
No update has been forthcoming from the original poster, so it's still unclear if his TV bonding time with Dad has resulted in an unexpected "coming-out" conversation, but his story still serves as a cautionary tale for closeted Netflix users – who might want to keep it in mind when browsing for the next binge-watching session with their family members or anyone else who isn't yet "in the know."
Taste of Pride celebrates LGBTQ and allied restaurants
Weeklong event will feature local eateries and bars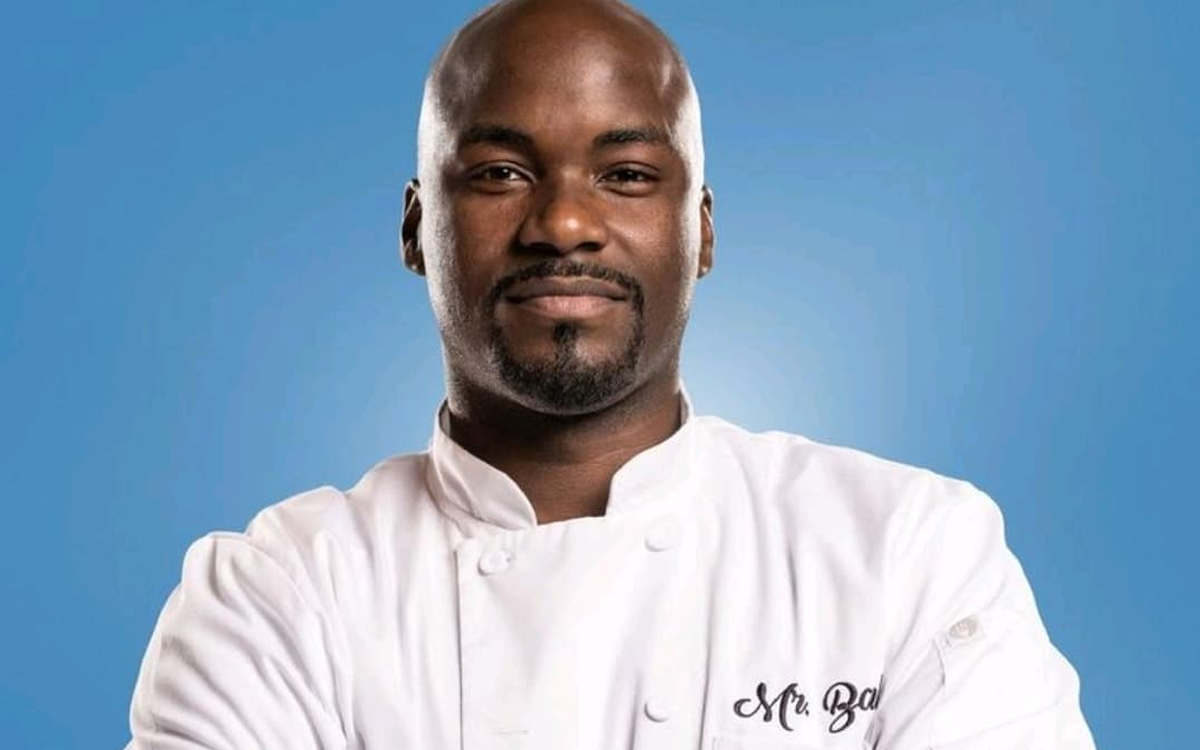 Get ready to celebrate LGBTQ-owned, managed, and allied restaurants at Taste of Pride from Oct. 2-8.
The weeklong event is a new initiative by Capital Pride Alliance. In 2021, the organization put on a single-day brunch event in June at LGBTQ and allied restaurants, but this is the first weeklong iteration.
About 15 local restaurants and bars are set to participate, including As You Are, Shaw's Tavern, Jane Jane, and Code Red. There's also an opening party on Monday, Oct. 2 featuring food and drink vendors without a traditional brick-and-mortar space, like Suga Chef and Vegan Junk Food.
Taste of Pride will raise funds for the Pride365 fund, which supports local LGBTQ organizations. There will be a three-course prix fixe menu at several of the participating locations, with lunch and brunch menus offered at $30, and dinner menus offered at $40 or $55.
Kareem Queeman, known as Mr. Bake, will be headlining the opening event on the evening of Oct. 2 at Lost Generation Brewery. Queeman, the founder and owner of the renowned bakery Mr. Bake Sweets and a James Beard Award semi-finalist, said he's excited to spotlight LGBTQ chefs and mixologists.
Queeman said he's proud to be a part of bringing queer culinary experts together to celebrate the work they've all done and discuss what changes need to come to the industry — there will be a panel discussion on Oct. 2 covering those topics. LGBTQ chefs have long gone unnoticed, he said, despite the innovative work they've done.
"Queers have been in the industry doing the work for a very long time and we just haven't really gotten that acknowledgment," Queeman said.
Providing this space for LGBTQ people in the restaurant industry is paramount to giving a sense of power and ownership in the work they do, Queeman said. He wishes there was this kind of space for him when he was coming up as a chef when he was younger.
Taste of Pride is also a great opportunity for LGBTQ people looking to get into the industry to find safe spaces to work that are run by queer people, Queeman said.
Rob Heim, the general manager at Shaw's Tavern, said he's looking forward to being a part of the event. And new fall menu items at Shaw's Tavern will be available during Taste of Pride, which he's thrilled to showcase.
"I was really excited to help out and participate," he said. "It's a great idea."
The smaller number of participating restaurants in Taste of Pride is intentional, said Brandon Bayton, a volunteer executive producer organizing Taste of Pride. It's so each restaurant can be well-represented during the week, and different restaurants will be highlighted on social media on separate days. Capital Pride Alliance is also partnering with influencers to get the word out.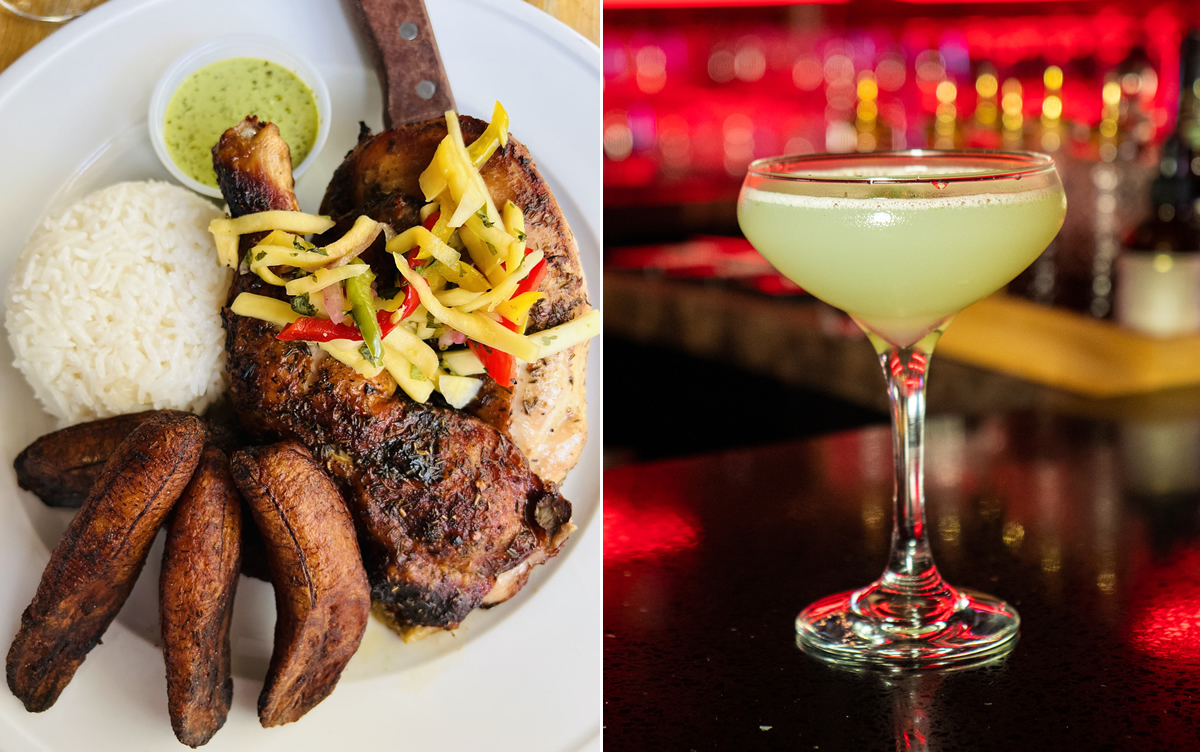 Visibility — all year long
It's important to have events like Taste of Pride outside of June, Bayton said.
"We exist 365 days," Bayton said. "So we need to make sure that we continue the celebration and invite others to celebrate with us and just be authentically ourselves. We enjoy and do a lot of things other people do. There's no reason why we should just be constrained to one month."
Queeman agrees. His identity as a queer Black man doesn't stop or start at any given month.
"I'm not just a queer or gay man in June or I'm not just a Black man in February," he said.
And food is a major intersection that all people of all identities enjoy, Bayton said. It's a simple way to bring people together.
"We do the exact same things that everyone else does," Bayton said. "We all eat. We all love to eat."
Taste of Pride will run from Oct. 2-8. For more information and to make reservations, visit capitalpride.org/event/taste-of-pride.
PHOTOS: DCGFFL 25th Anniversary Party
Gay flag football league marks milestone at Penn Social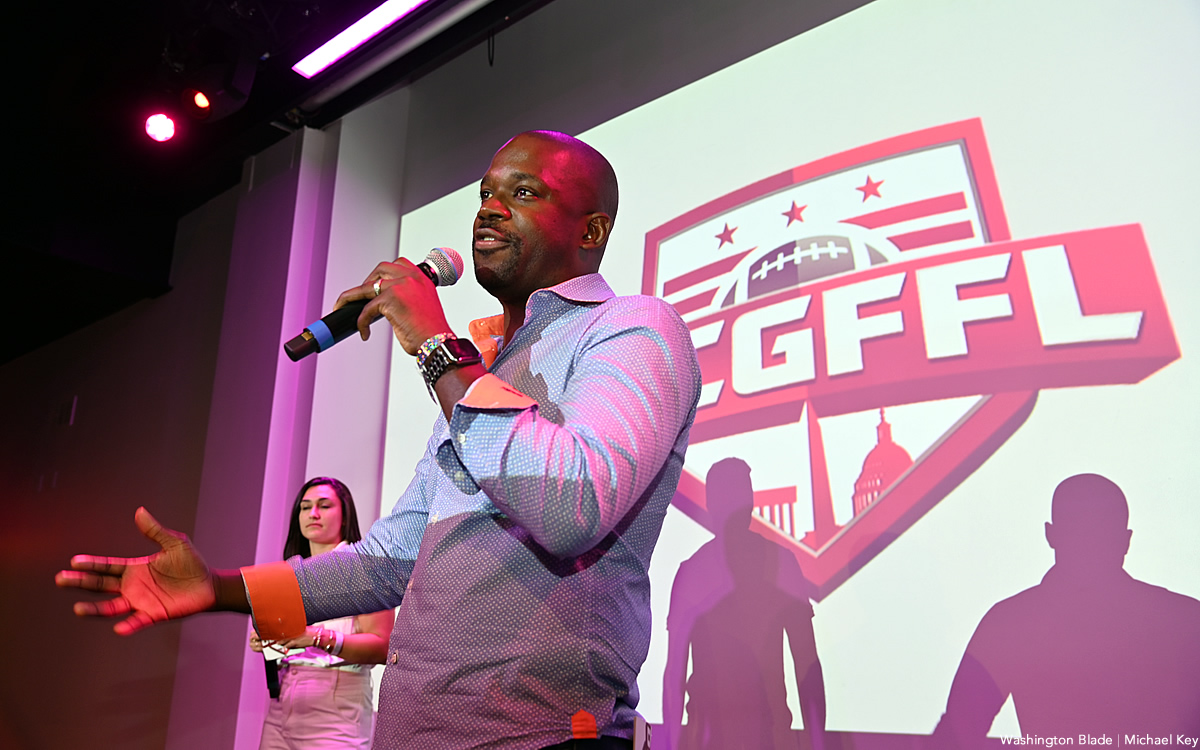 The D.C. Gay Flag Football League (DCGFFL) held a 25th season anniversary party at Penn Social on Saturday, Sept. 23. Proceeds from the event benefited the LGBTQ youth services organization SMYAL as well as the D.C. Center for the LGBTQ Community.
(Washington Blade photos by Michael Key)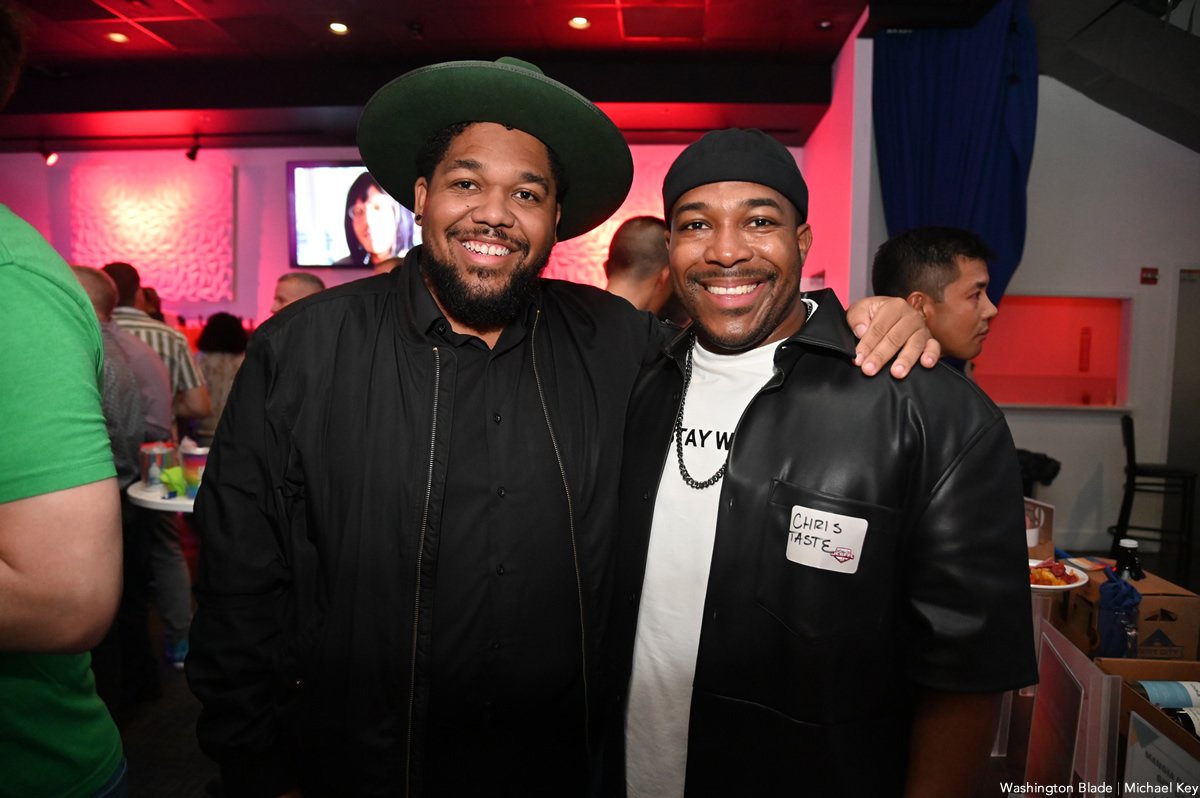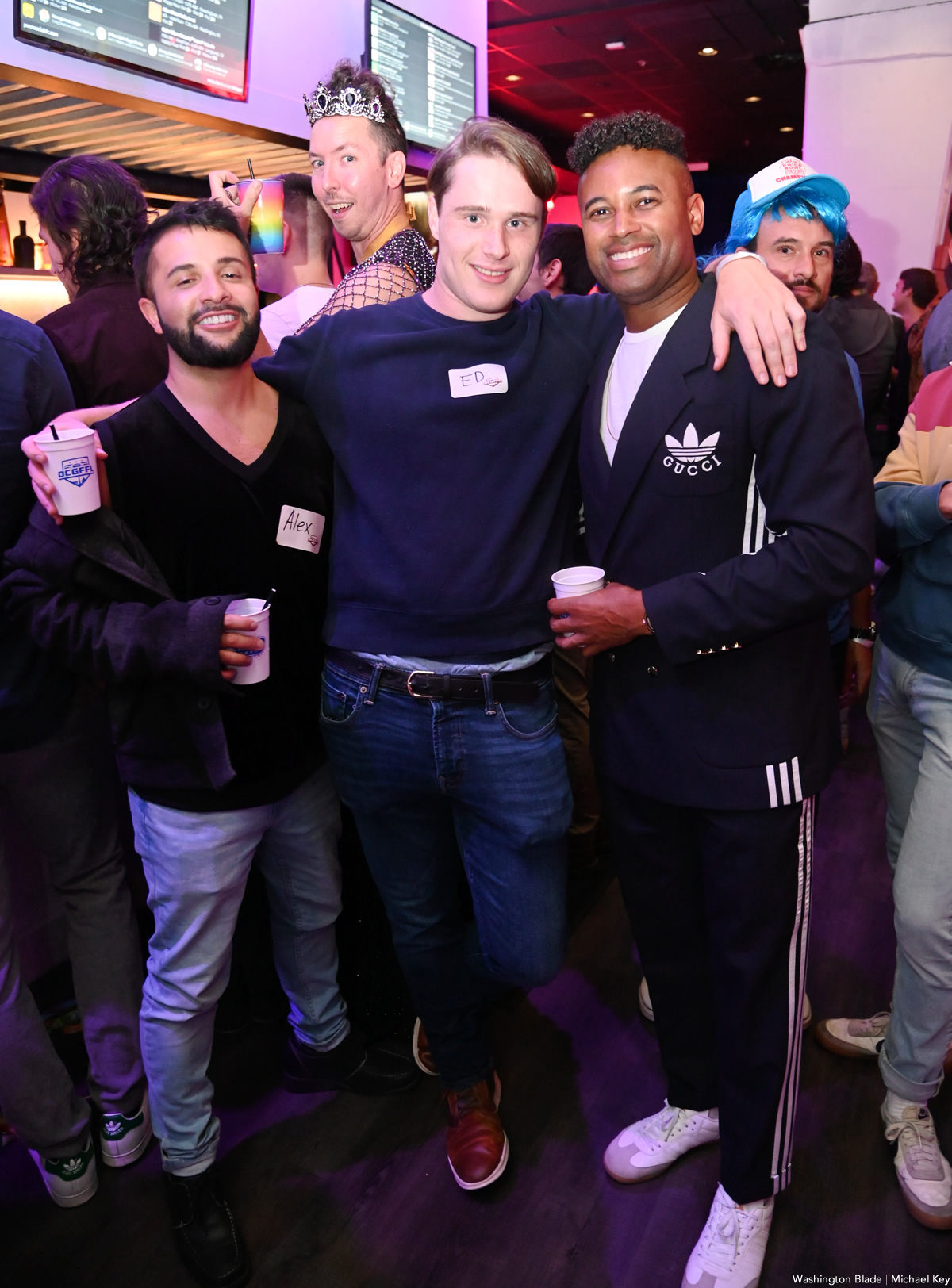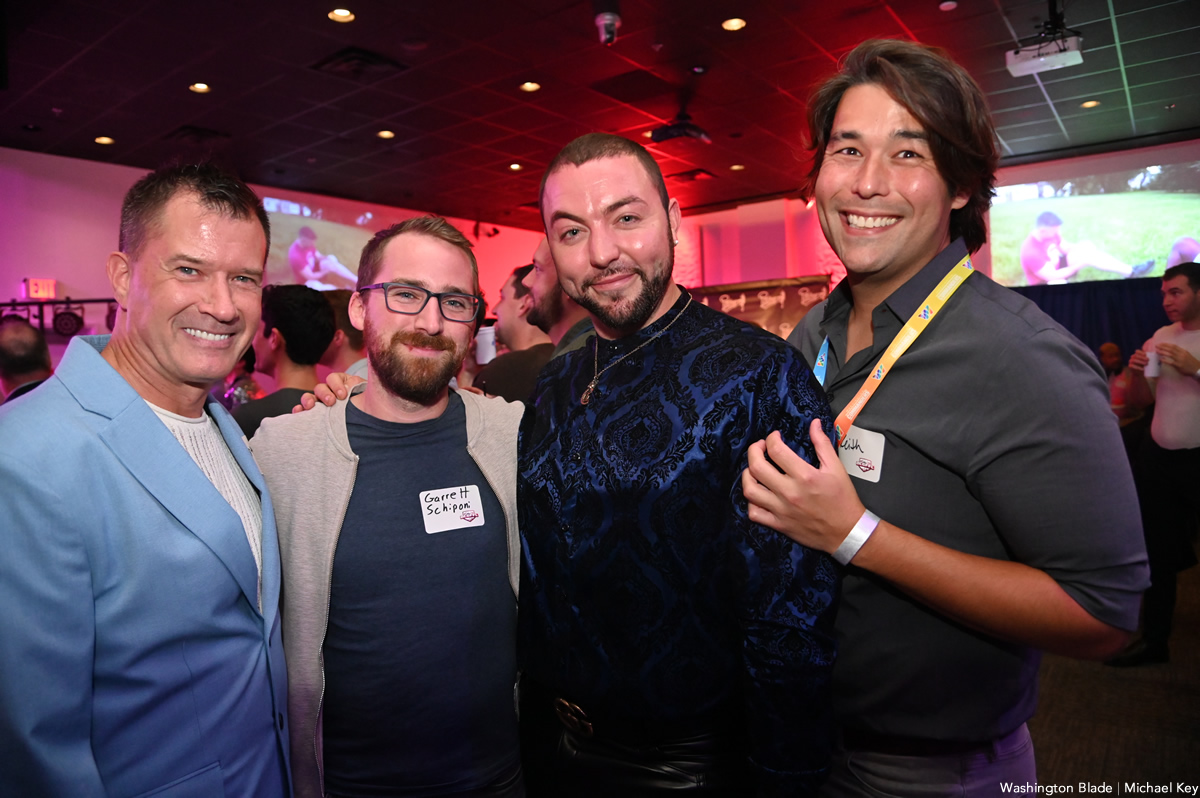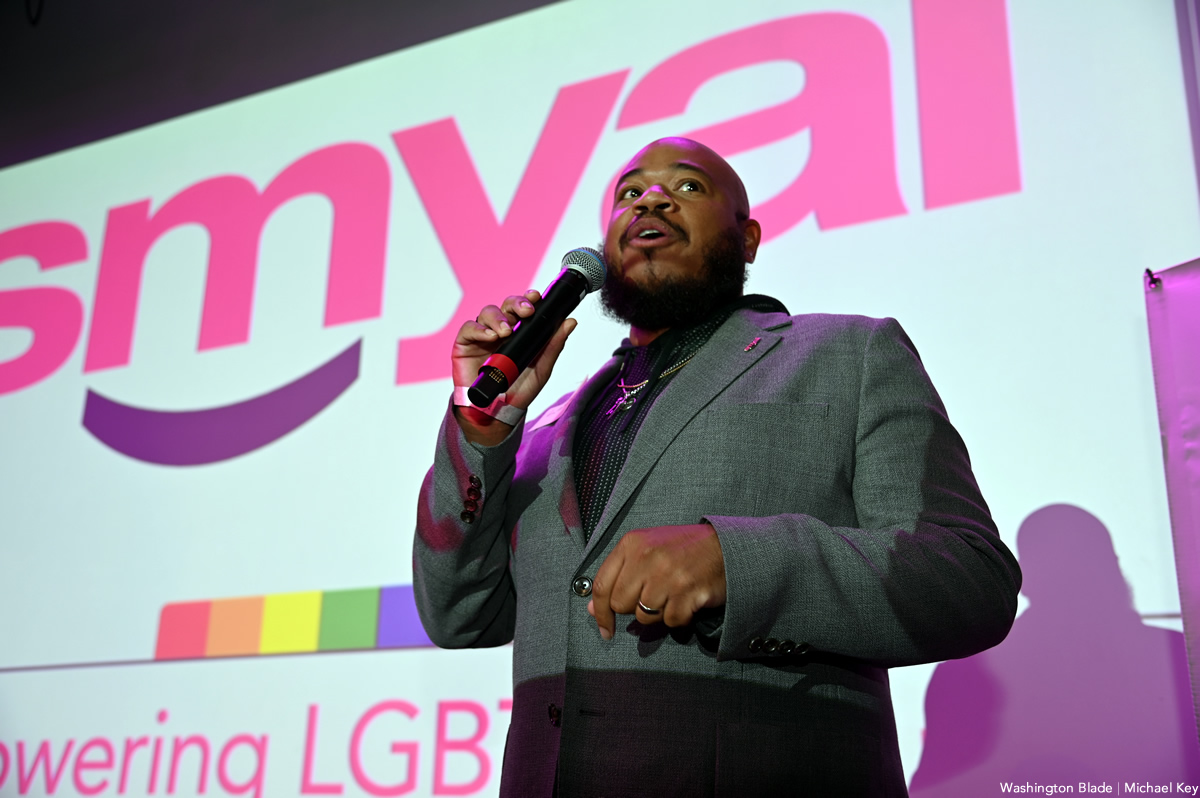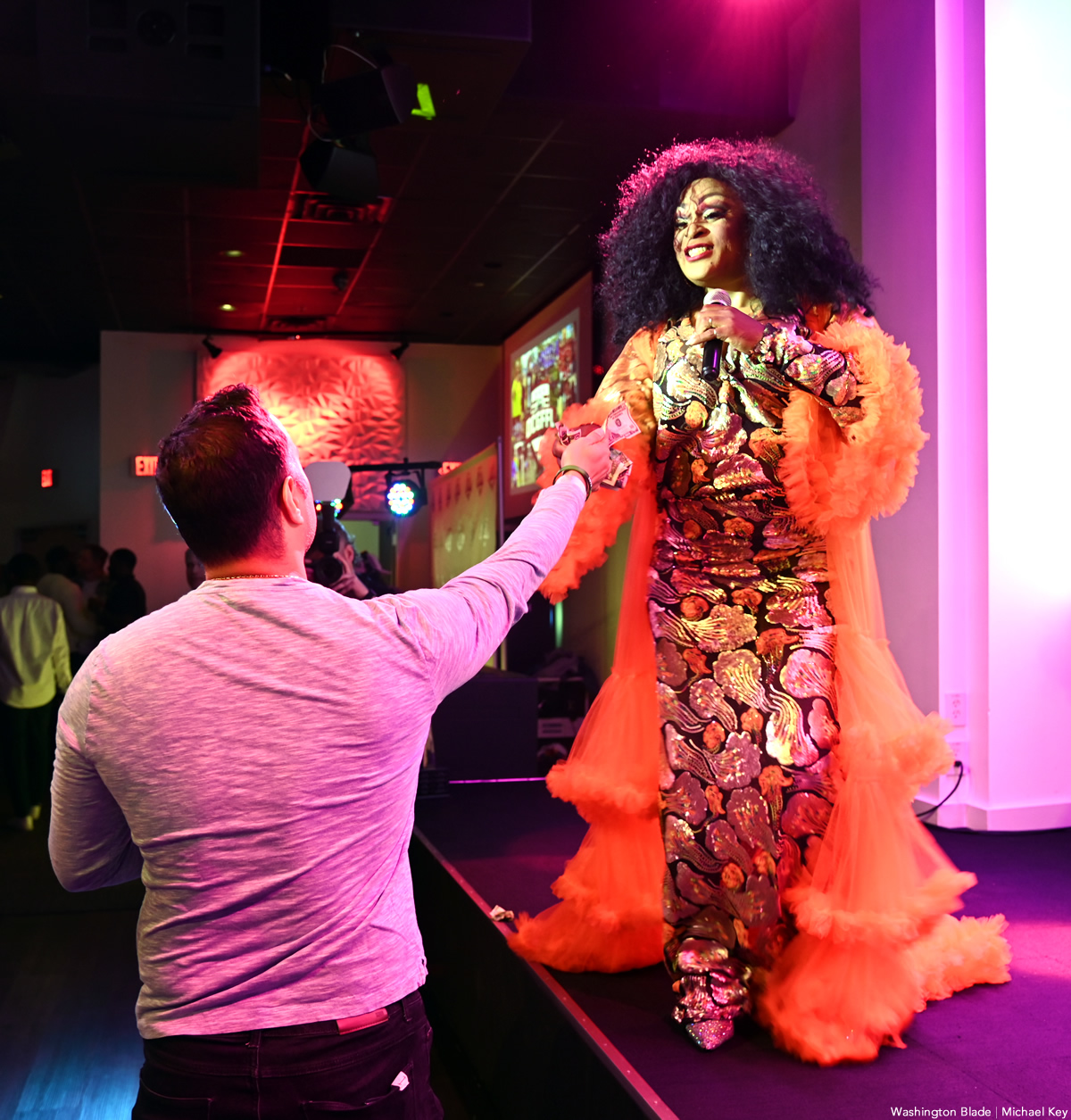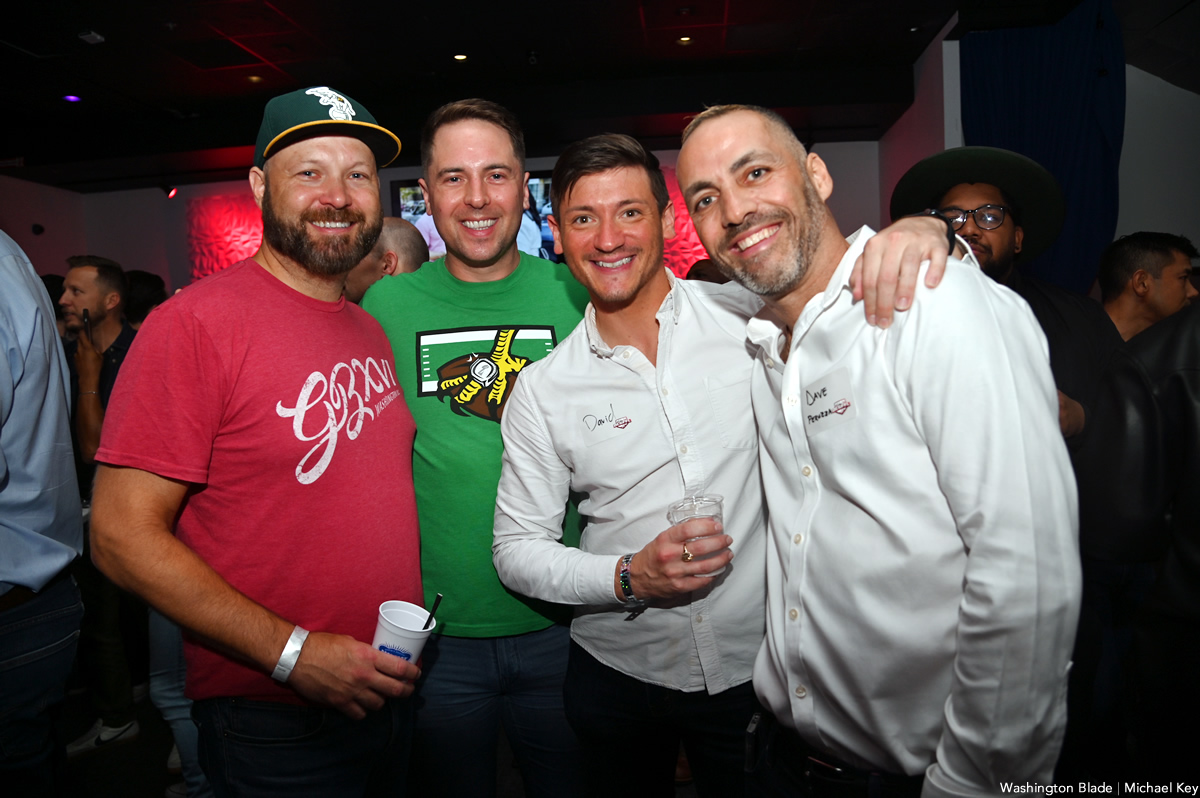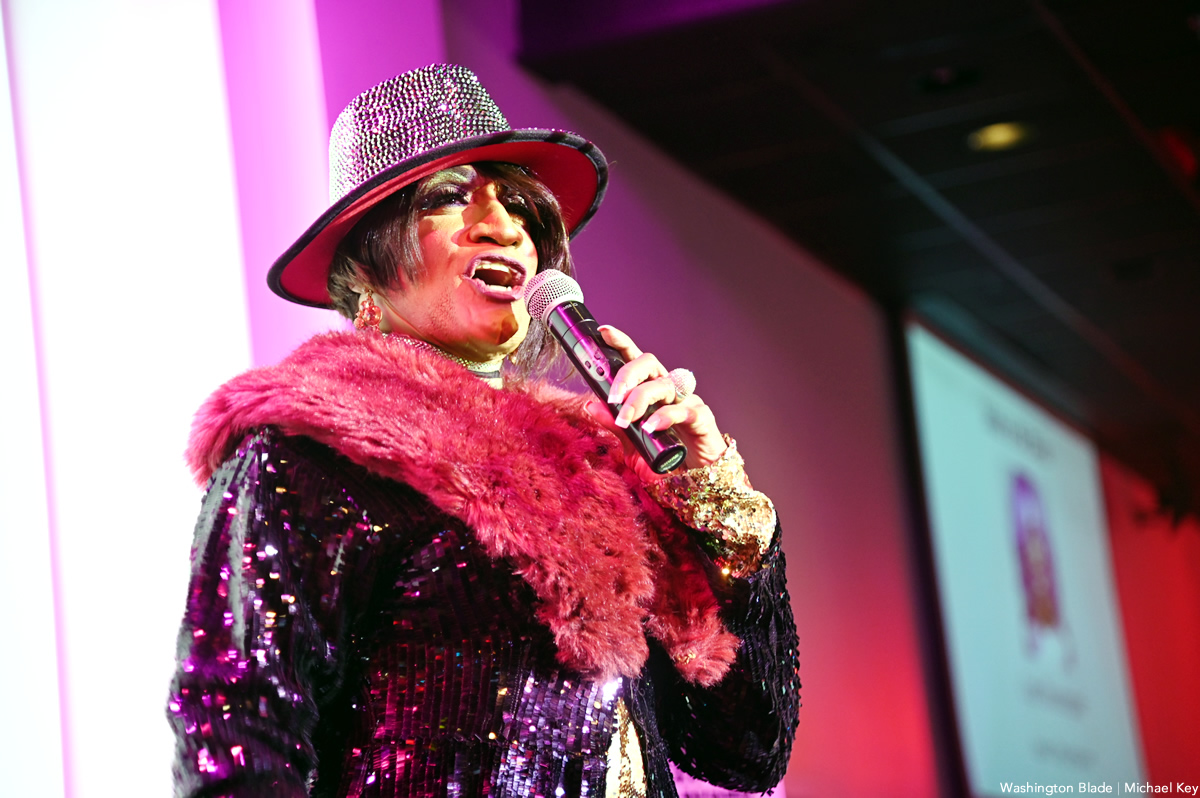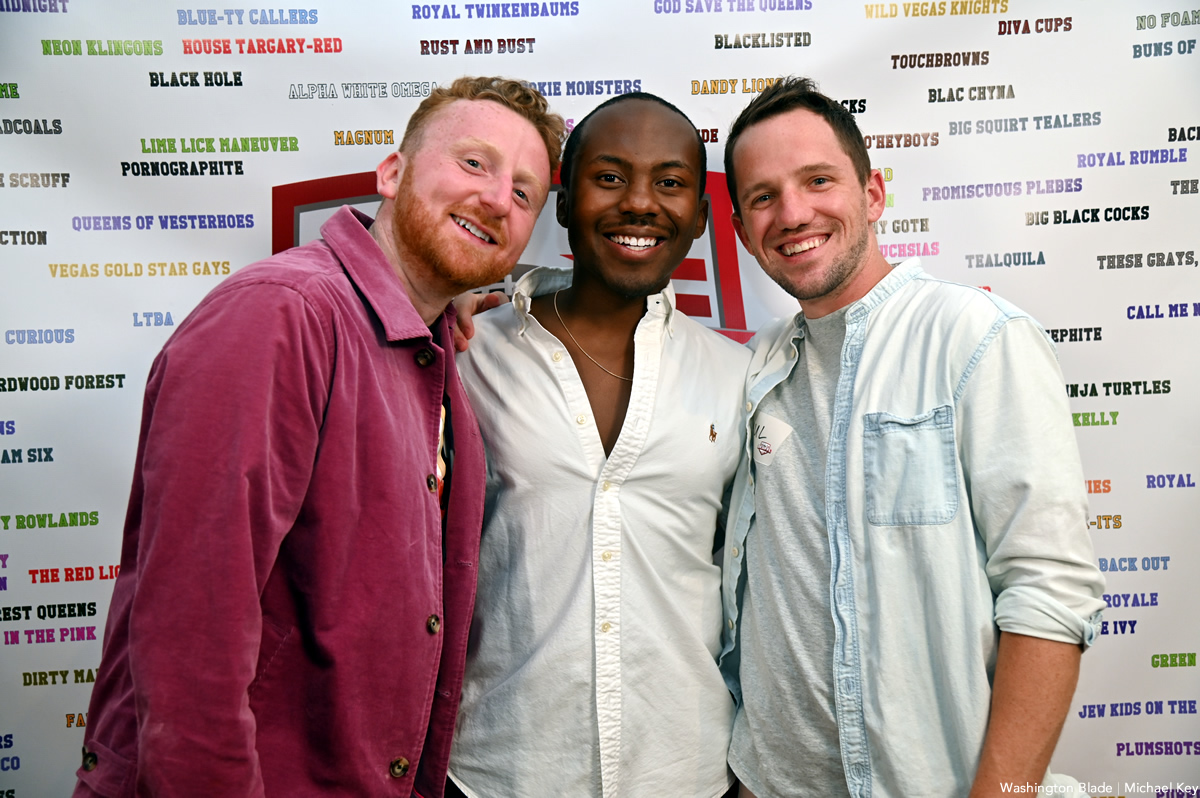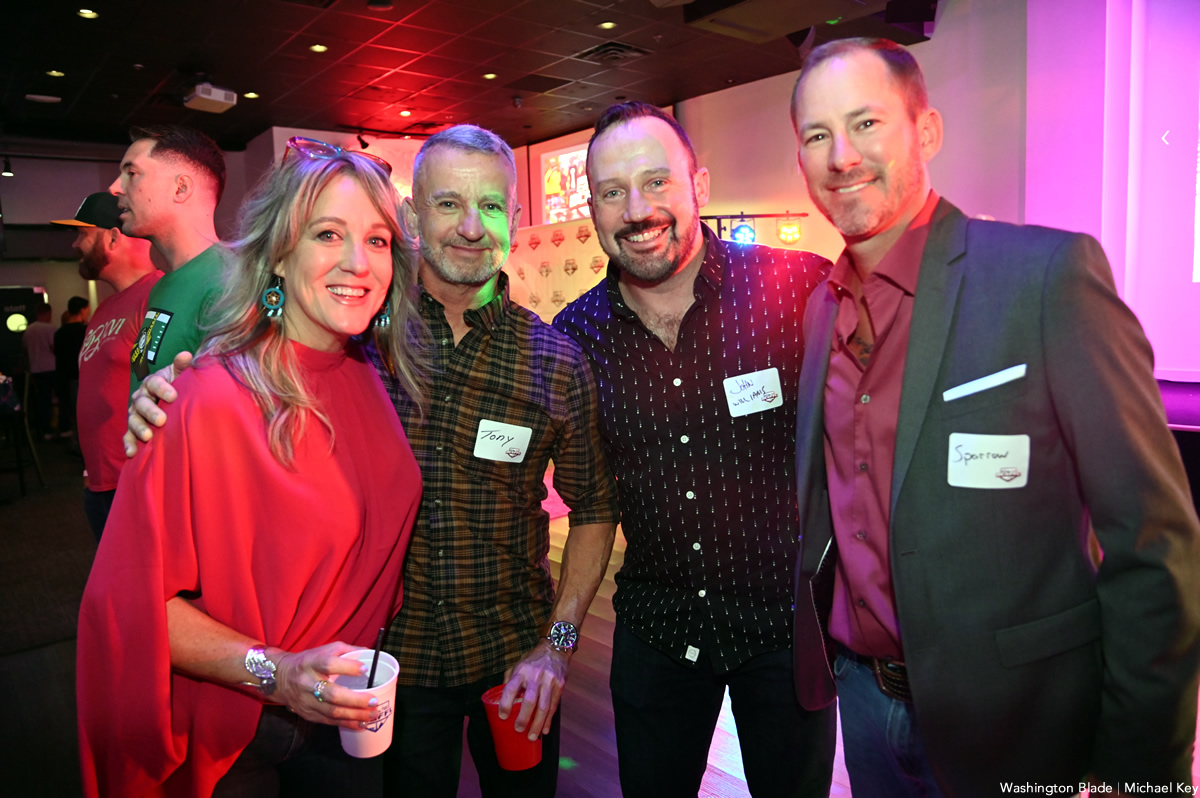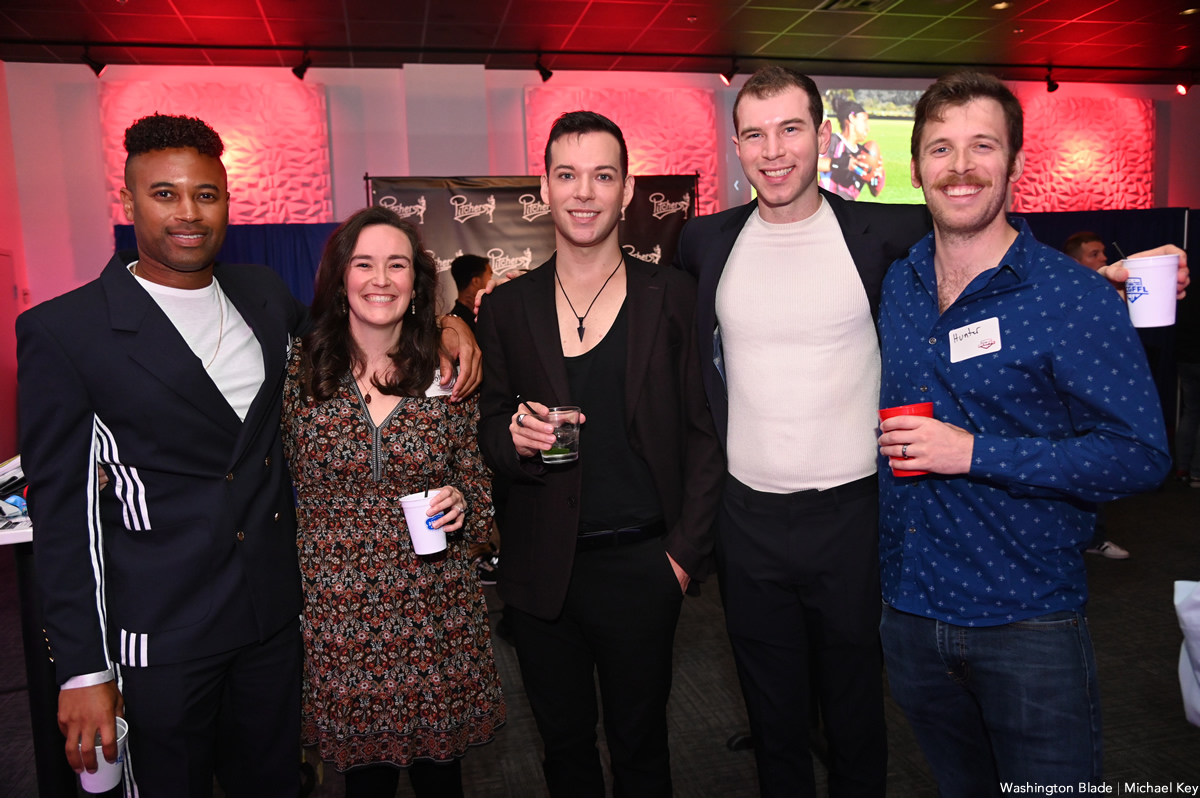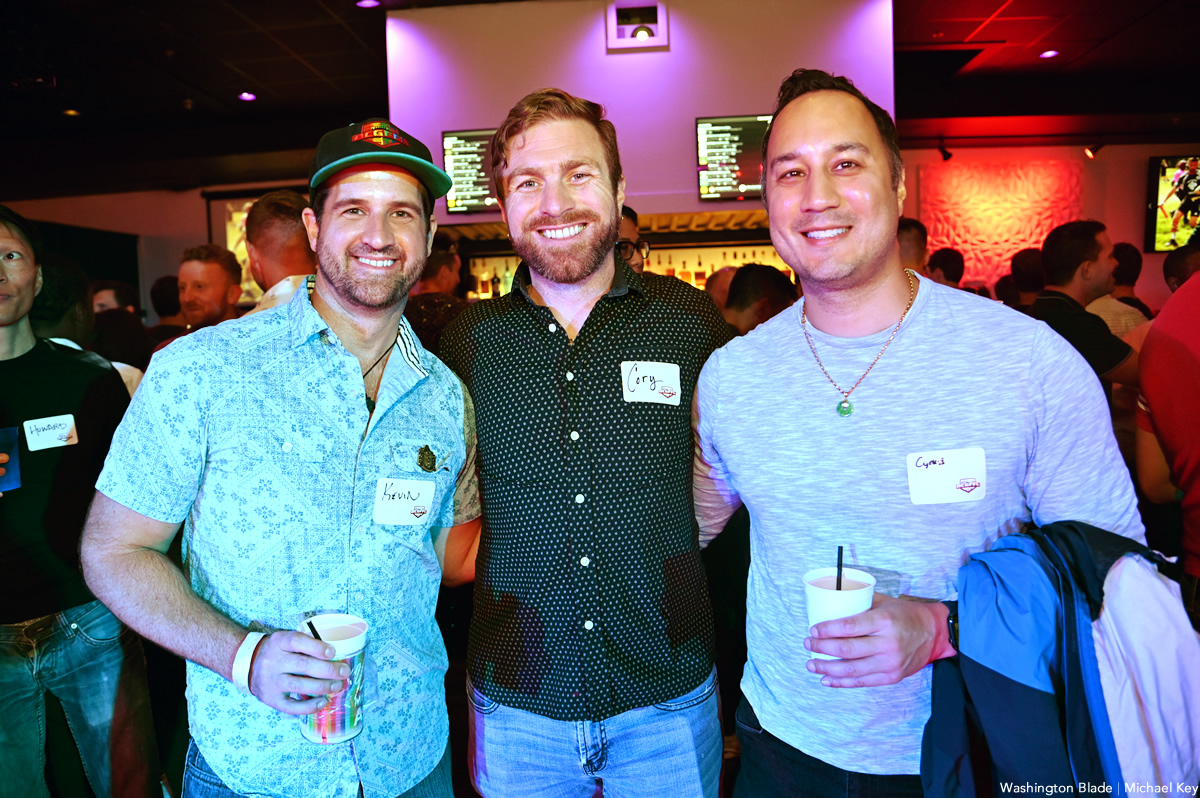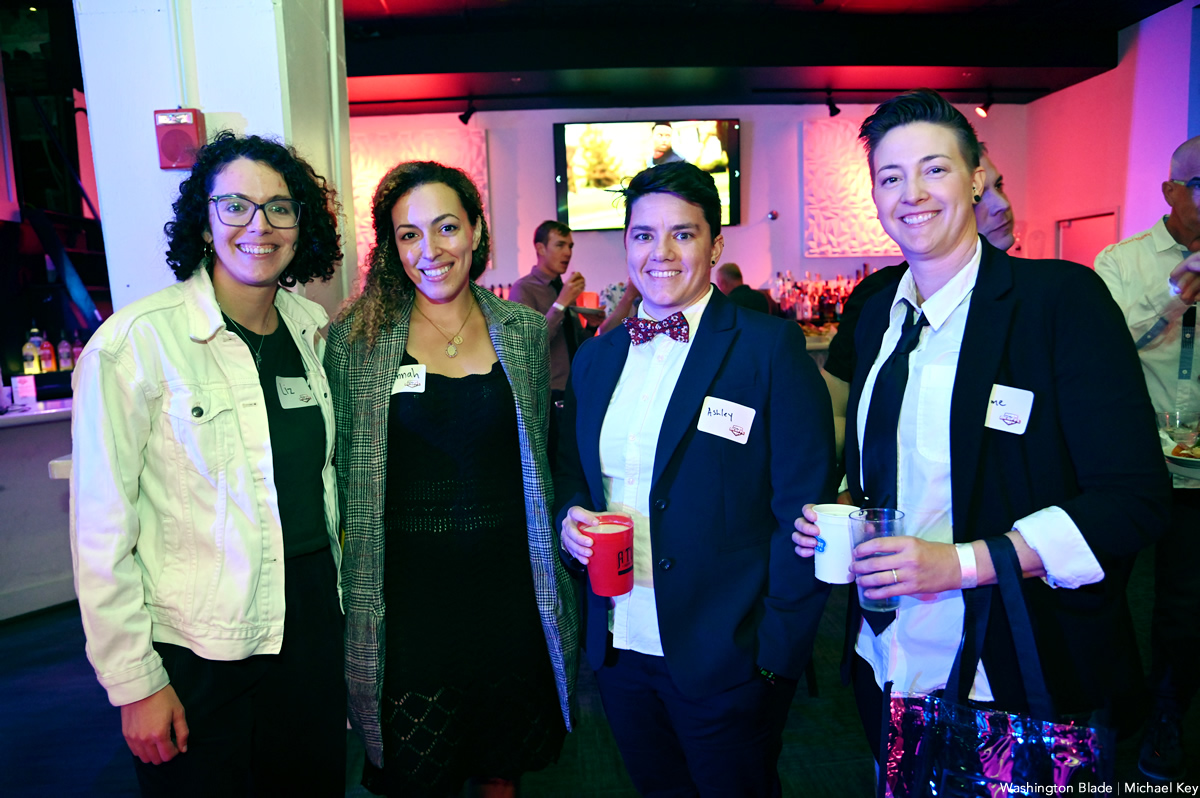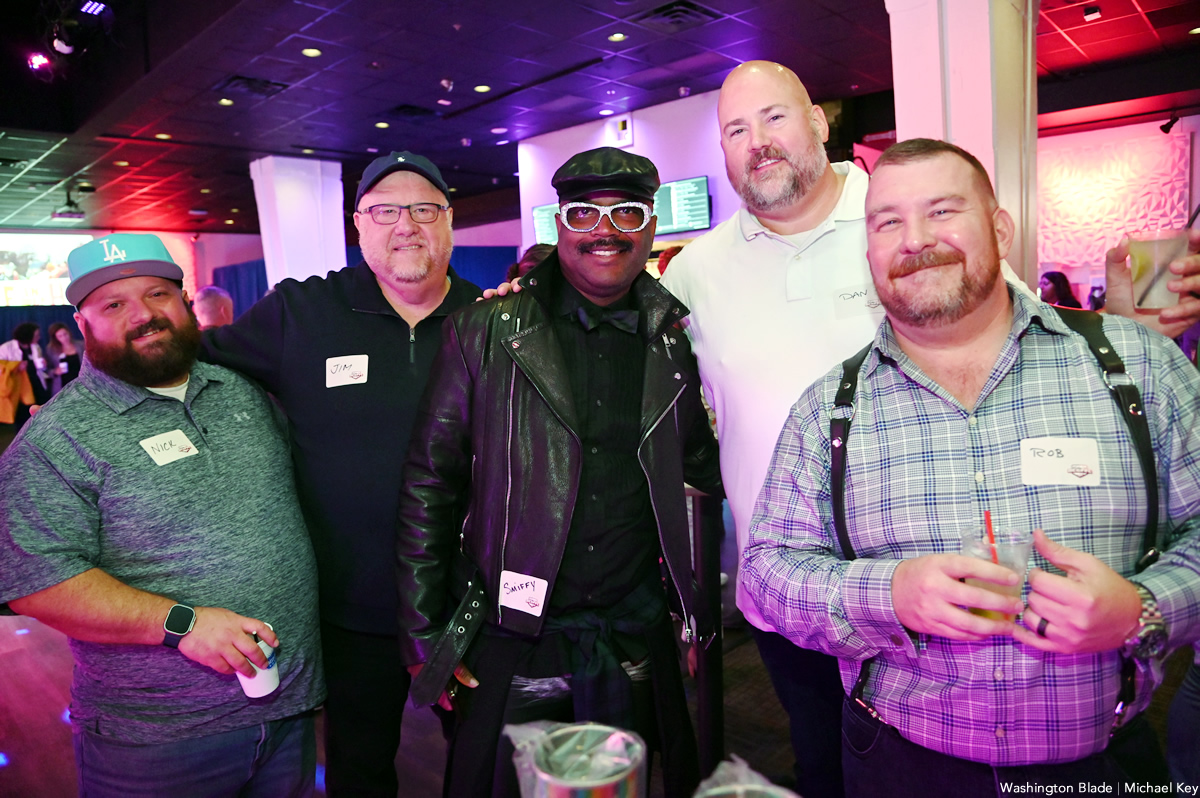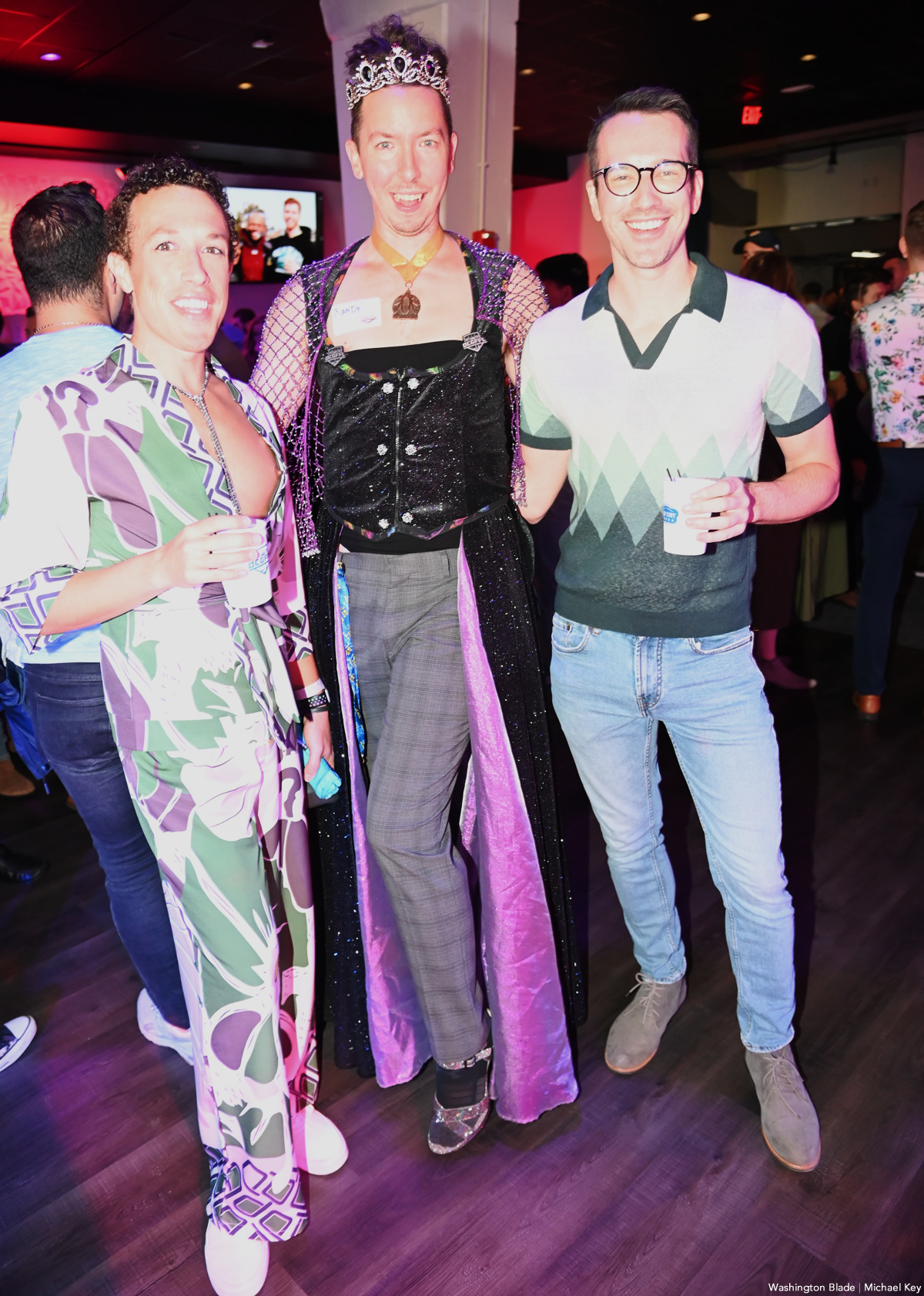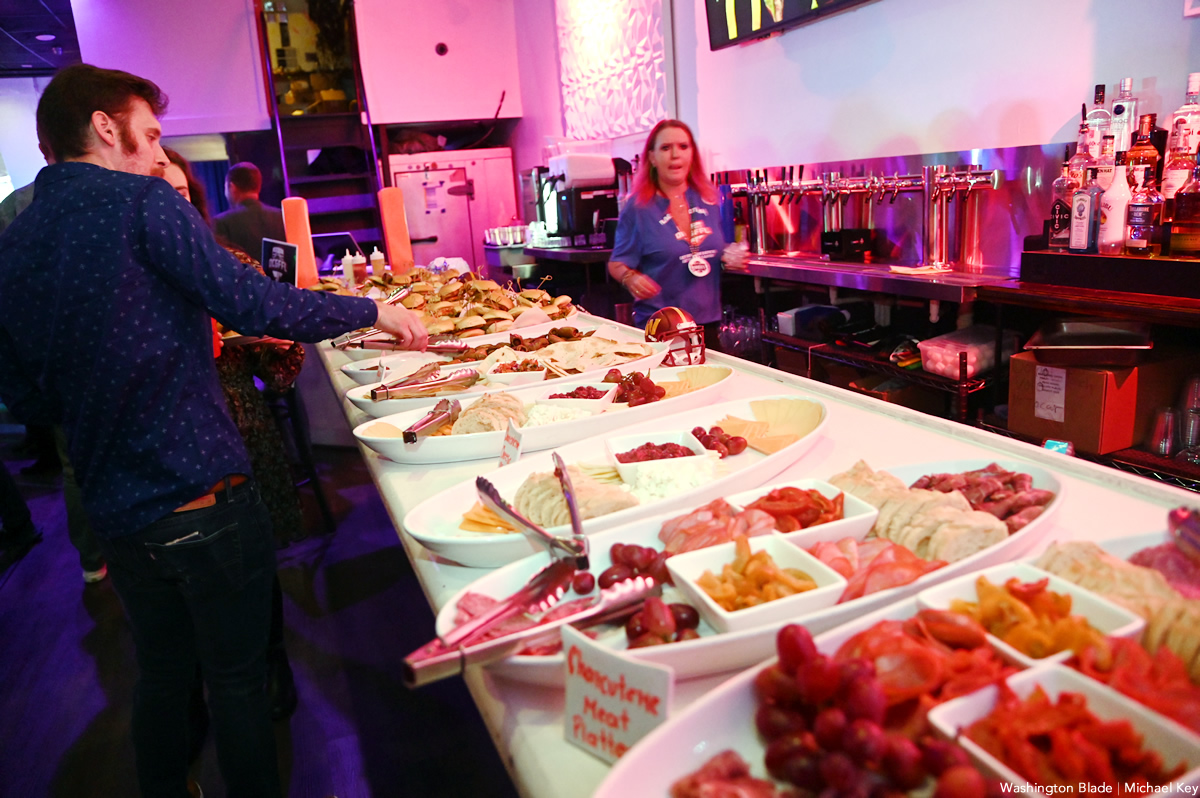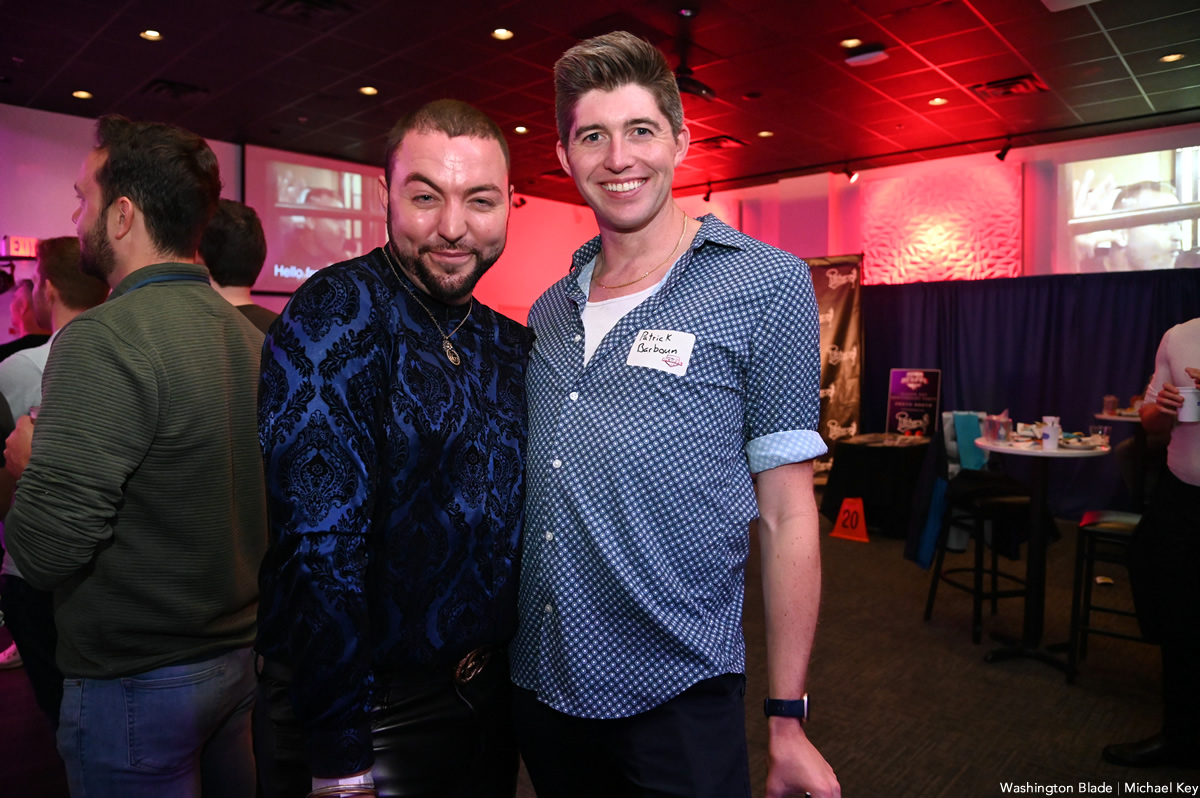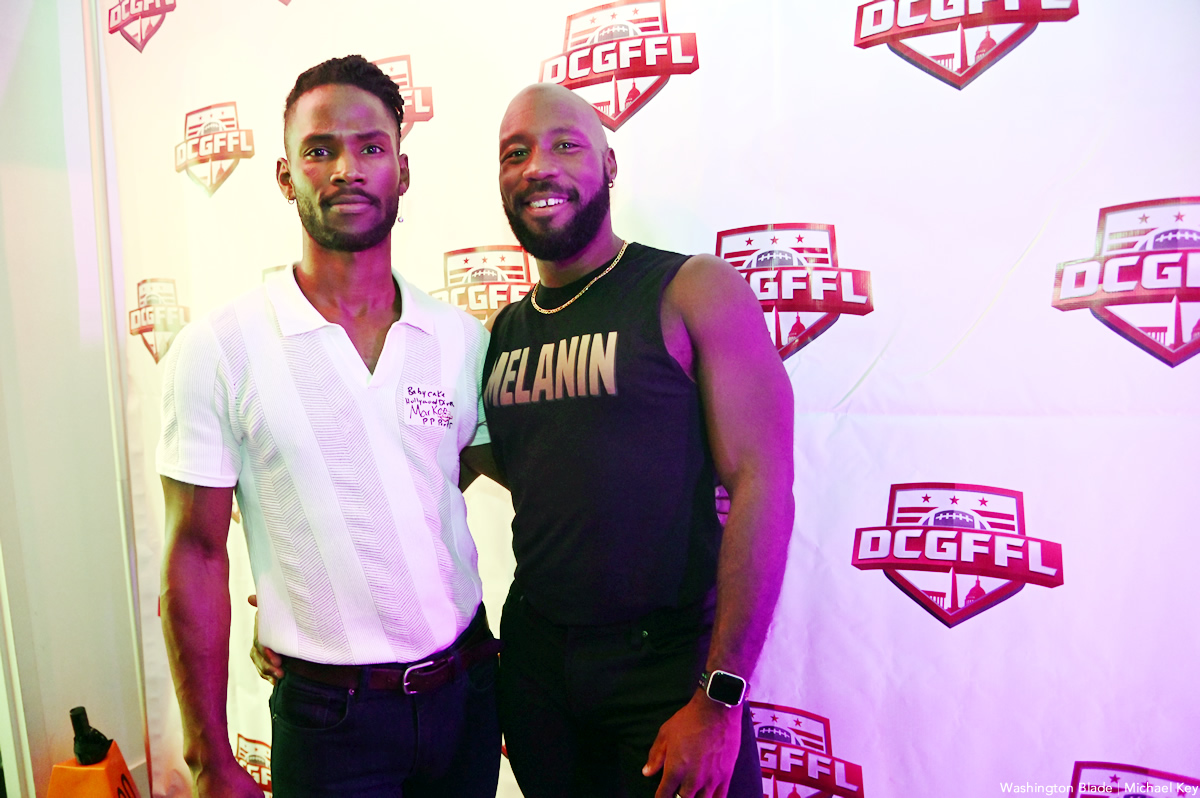 New book goes behind the scenes of 'A League of Their Own'
'No Crying in Baseball' offers tears, laughs, and more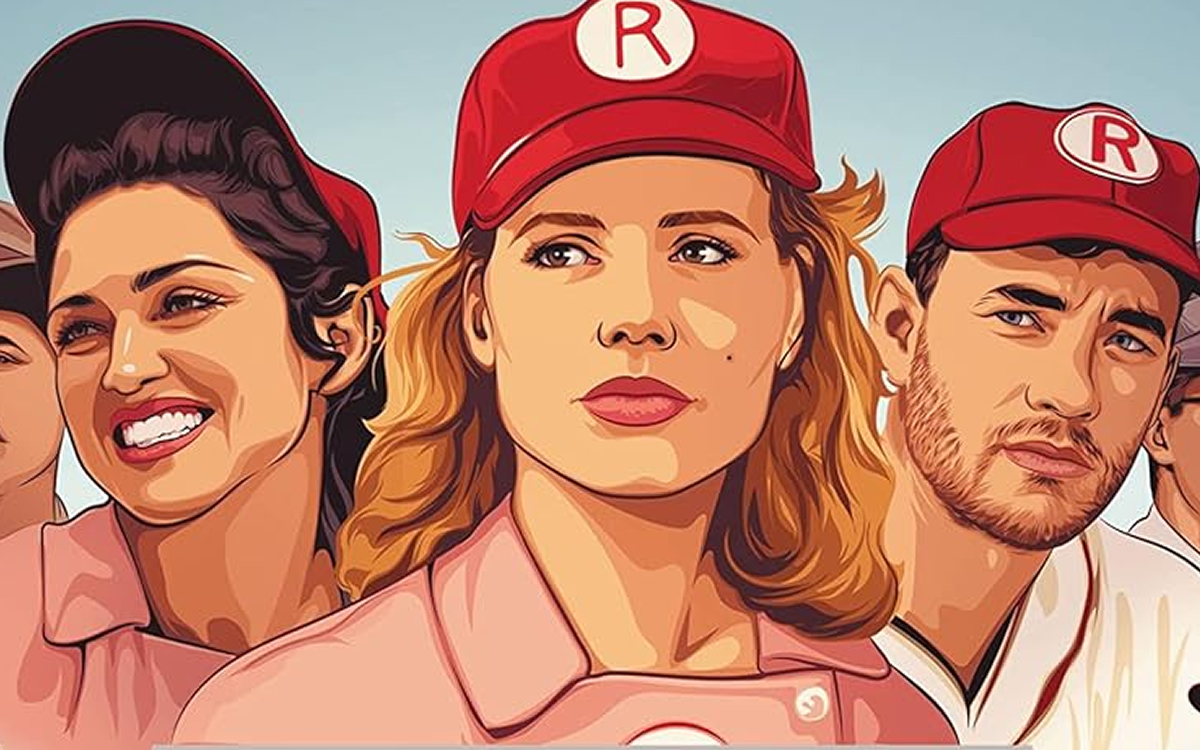 'No Crying in Baseball: The Inside Story of 'A League of Their Own'
By Erin Carlson
c.2023, Hachette Books
$29/320 pages
You don't usually think of Madonna as complaining of being "dirty all day" from playing baseball. But that's what the legendary diva did during the shooting of "A League of Their Own," the 1992 movie, beloved by queers.
"No Crying in Baseball," the fascinating story behind "A League of Their Own," has arrived in time for the World Series. Nothing could be more welcome after Amazon has cancelled season 2 of its reboot (with the same name) of this classic film.

In this era, people don't agree on much. Yet, "A League of Their Own" is loved by everyone from eight-year-old kids to 80-year-old grandparents.
The movie has strikes, home runs and outs for sports fans; period ambience for history buffs; and tears, laughs and a washed-up, drunk, but lovable coach for dramady fans.
The same is true for "No Crying in Baseball." This "making of" story will appeal to history, sports and Hollywood aficionados. Like "All About Eve" and "The Rocky Horror Picture Show," "A League of Their Own" is Holy queer Writ.
Carlson, a culture and entertainment journalist who lives in San Francisco, is skilled at distilling Hollywood history into an informative, compelling narrative. As with her previous books, "I'll Have What She's Having: How Nora Ephron's three Iconic Films Saved the Romantic Comedy" and "Queen Meryl: The Iconic Roles, Heroic Deeds, and Legendary Life of Meryl Streep," "No Crying in Baseball," isn't too "educational." It's filled with gossip to enliven coffee dates and cocktail parties.
"A League of Their Own" is based on the true story of the All-American Girls Professional Baseball League (AAGPBL). From 1943 to 1954, more than 600 women played in the league in the Midwest. The league's players were all white because the racism of the time prohibited Black women from playing. In the film, the characters are fictional. But the team the main characters play for – the Rockford Peaches – was real.
While many male Major and Minor League Baseball players were fighting in World War II, chewing gum magnate Philip K. Wrigley, who owned the Chicago Cubs, founded the league. He started the AAGPBL, "To keep spectators in the bleachers," Carlson reports, "and a storied American sport–more important: his business afloat."
In 1943, the Office of War Information warned that the baseball season could be "scrapped" "due to a lack of men," Carlson adds.
"A League of Their Own" was an ensemble of women's performances (including Rosie O'Donnell as Doris, Megan Cavanagh as Marla, Madonna as Mae, Lori Petty as Kit and Geena Davis as Dottie) that would become legendary.
Girls and women still dress up as Rockford Peaches on Halloween.
Tom Hanks's indelible portrayal of coach Jimmy Dugan, Gary Marshall's depiction of (fictional) league owner Walter Harvey and Jon Lovitz's portrayal of Ernie have also become part of film history.
Filming "A League of Their Own," Carlson vividly makes clear, was a gargantuan effort. There were "actresses who can't play baseball" and "baseball players who can't act," Penny Marshall said.
The stadium in Evansville, Ind., was rebuilt to look like it was in the 1940s "when the players and extras were in costume," Carlson writes, "it was easy to lose track of what year it was."
"No Crying in Baseball" isn't written for a queer audience. But, Carlson doesn't pull any punches.
Many of the real-life AAGPBL players who O'Donnell met had same-sex partners, O'Donnell told Carlson.
"When Penny, angling for a broad box-office hit chose to ignore the AAGPGL's queer history," Carlson writes, "she perpetuated a cycle of silence that muzzled athletes and actresses alike from coming out on the wider stage."
"It was, as they say, a different time," she adds.
Fortunately, Carlson's book isn't preachy. Marshall nicknames O'Donnell and Madonna (who become buddies) "Ro" and "Mo." Kodak is so grateful for the one million feet of film that Marshall shot that it brings in a high school marching band. Along with a lobster lunch. One day, an assistant director "streaked the set to lighten the mood," Carlson writes.
"No Crying in Baseball," is slow-going at first. Marshall, who died in 2018, became famous as Laverne in "Laverne & Shirley." It's interesting to read about her. But Carlson devotes so much time to Marshall's bio that you wonder when she'll get to "A League of Their Own."
Thankfully, after a couple of innings, the intriguing story of one of the best movies ever is told.
You'll turn the pages of "No Crying in Baseball" even if you don't know a center fielder from a short stop.
The Blade may receive commissions from qualifying purchases made via this post.