November 6, 2019 at 1:39 pm EST | by John Paul King
Robyn Crawford breaks silence about relationship with Whitney Houston in new memoir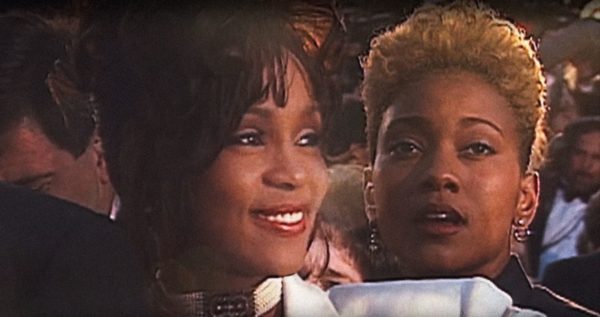 After years of choosing not to comment on speculation surrounding her relationship with singer Whitney Houston, the late singer's best friend Robyn Crawford is speaking out about it for the first time in her upcoming book, "A Song for You: My Life With Whitney Houston."
In an excerpt from the book published today by People magazine, Crawford alleges that she and Houston were lovers, something that has been rumored since before the singer's death in 2012 at the age of 48.
The pair met as teenagers at a summer camp in 1980, and – according to Crawford – went on to begin a physical relationship, which was then cut short when Houston signed a record deal with Clive Davis at Arista.
"She said we shouldn't be physical anymore because it would make our journey even more difficult," Crawford writes in the book. "She said if people find out about us, they would use this against us and back in the '80s that's how it felt."
Nevertheless, the two of them remained friends, with Crawford explaining, "I kept it safe. I found comfort in my silence."
Crawford also alleges that Houston's mother Cissy voiced disapproval of a same-sex relationship between the two.
"Whitney told me her mother said it wasn't natural for two women to be that close, but we were that close," she writes.
Following her daughter's death, Cissy Houston told Oprah Winfrey that she would have "absolutely had a problem" with her daughter being gay.
The singer went on to marry R&B artist Bobby Brown, with whom she had daughter Bobbi Kristina in 1993. The couple divorced in 2007.
Brown told US Weekly in in 2016, that Houston was bisexual, and added,"I really feel that if Robyn was accepted into Whitney's life [by others], Whitney would still be alive today."
When director Kevin MacDonald was developing his 2018 documentary about the singer, there were initial discussions with Crawford about participation in the production, but she eventually declined.
However, the filmmaker has talked about how Houston's family generally characterized the two women as lovers.
"I think it's fairly obvious when you talk to the family and friends," Macdonald said. "Nobody is denying that Whitney and Robyn had a physical relationship – a sexual relationship,"
"They were partners for a number of years. My understanding is that relationship was over in a romantic sense by the mid-'80s when Whitney became a big star."
As for why she decided to come forward so many years after Whitney's tragic death, Crawford writes, "I'd come to the point where I felt the need to stand up for our friendship. And I felt an urgency to stand up and share the woman behind the incredible talent."
The book drops on November 12.