November 8, 2019 at 5:11 pm EST | by Mark Lee
D.C. battle looms on spending, taxes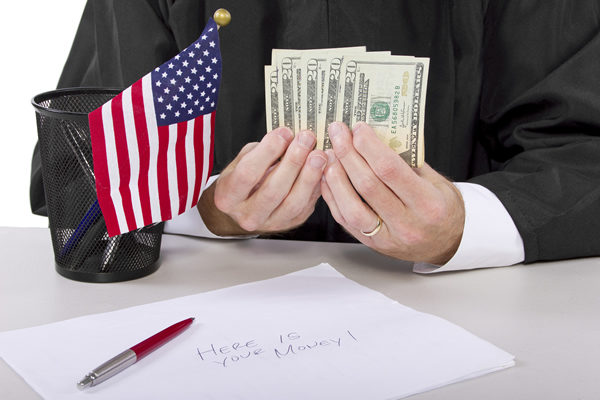 The warning signs were evident last month when enterprise leaders, economic analysts, and a previous city mayor and the current D.C. Council chair gathered at the University of the District of Columbia to assess the state of the local and regional economies.
While the D.C. economy is stable and remains a strong employment center in the region, the city is struggling to retain the small and moderate size businesses generated during recent boom years. In a special report released at the event, the D.C. Policy Center indicated the city experienced a net loss of 1,486 businesses and nearly 64,000 jobs in the most recent 15-year period through 2015 for which data is available.
The District has been losing more businesses than new ones created, despite gaining more than 5,000 new companies at a 15 percent growth rate over nearly a decade from 2010 through 2018. Jobs and businesses have become an export commodity migrating to surrounding jurisdictions, and the long-notorious unfriendly entrepreneurial environment is a leading factor continuing to propel that exodus.
Former Mayor Anthony Williams, who guided D.C. out of its busted-broke period from the mid-90s and federal control until the end of 2001, was quoted in media reports as offering a succinct summary by saying, "If you're a small business looking to do business, you're going to look at where the most onerous regulations are." Now serving as CEO of the non-profit Federal City Council, Williams noted that businesses "have to look at regulations and how they're piling up."
The conference report underscored that reality, with D.C. businesses identifying local policies as the primary culprit. The unpredictability of business conditions due to ever-shifting and more onerous city government regulations, mandates, and rules was cited, along with the District's heavy business tax burden at the top of the region and among the worst in the nation.
Cumbersome and inefficient business licensing and permitting protocols also remain a big complaint. Only one-in-five District-based new ventures complete the process of forming and opening within a year. Hospitality and nightlife establishments, a leading business sector and major job creator, are required to endure an astounding best-case delay of a seven-months-or-more minimum to merely be licensed.
The anguish of disheartened local business leaders didn't end there. Groans were reported to have emanated from the crowd when D.C. Council Chair Phil Mendelson told attendees he anticipated his colleagues will introduce proposals for raising business tax rates to generate additional revenues in order to further increase government spending.
A budget battle is brewing and it is expected to break out in the early months of next year. This looming conflict has been building ever since current city spending was set last spring for the fiscal year that began last month. That's when mayoral-proposed and council-approved government expenditures outpaced actual annual revenues. Although cash from local sources, totaling nearly $8 billion, rose less than four percent, outlays spiked up at over double that amount.
Current financial-year spending was built on one-time snatched bundles of monies, hocus-pocus stealing of a little here and there, and hikes in some commercial taxation. Our politicians will start out next time in a hole they dug.
With a total budget of over $15.5 billion, D.C. elected officials reign over the spending of more than $22,000 for each woman, man, and child living in the city. Yet too many local leaders and the let's-spend-more it's-never-enough keep-doling-it-out types are still clamoring for bigger bucks.
At stake is whether District politicians will begin to unravel recently implemented tax reforms and an extremely modest business tax rate reduction.
D.C. enterprise expects to again be the target. Community commerce, and the jobs and economic vitality hometown businesses generate, will continue to be the toll.
Mark Lee is a long-time entrepreneur and community business advocate. Follow on Twitter: @MarkLeeDC. Reach him at OurBusinessMatters@gmail.com.