November 13, 2019 at 8:09 pm EST | by John Paul King
New Warhol exhibition to highlight drag and trans portraits
The Tate Modern in London has announced it will host a major retrospective of work by American artist Andy Warhol next year.
The Tate, which opened in 2000 and has become one of the most popular art galleries in the world, has not hosted a Warhol show in over 20 years. The exhibition will run from March–September 2020.
In its announcement of the show, Tate Modern says it wanted to explore how "A shy, gay man from a religious, migrant, low-income household … forged his own distinct path to emerge as the epitome of the pop art movement," and promises to offer "a rare personal insight into how Warhol and his work marked a period of cultural transformation."
Featured in the planned retrospective will be 25 images from the artist's mid-70s "Ladies and Gentlemen" series. Commissioned by Italian art dealer Luciano Anselmino to produce a series of portraits of drag queens, the resulting series primarily featured subjects from the black and Latino communities – including several who were Some of the sitters. were trans or gender non-conforming.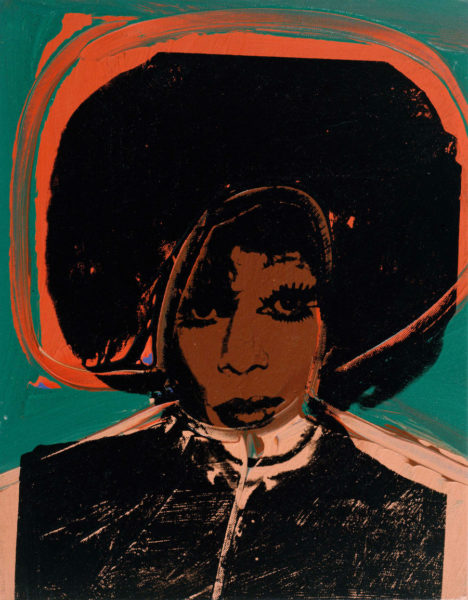 When originally exhibited, the sitters in the images were anonymous. For the new show, research by the Andy Warhol Foundation in New York has provided identification for some, and their names will be displayed alongside their portraits for the first time.
Most of the subjects were found by Warhol – or rather his assistants – at the Gilded Grape, a New York City bar located on Eighth Avenue and 45th Street. Each of the 14 sitters were paid $50-$100 to pose for Warhol's Polaroid camera. Nine of them wrote their names on the original Polaroids. Some who did not sign their photos have since been recognized – such as Wilhelmina Ross, a performer from the Hot Peaches theatre troupe, and LGBT icon Marsha P. Johnson.
Only one of the models is still unidentified.
At the press launch announcing the exhibit in London last week, Tate Modern director Frances Morris said that Warhol's art "feels more relevant and influential today than ever."
"He is one of the most recognizable names in the late 20th century but in today's climate, it feels important to take a more human and more personal look at somebody who is a very familiar artist." Morris said.