Azealia Banks apologizes for homophobic anti-PrEP rant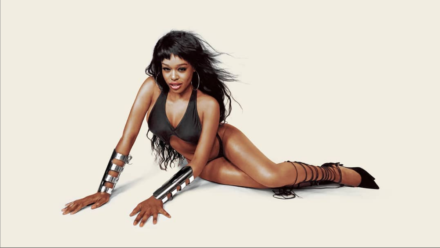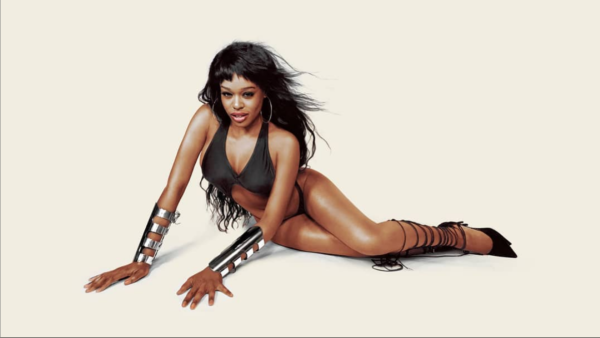 It's taken awhile, but rapper Azealia Banks has made an apology for a profanity-laced rant she posted earlier this year on Instagram about PrEP and the men who use it.
In October, Banks posted an Instagram story criticizing out queer singer Frank Ocean for launching a club event called "PrEP+" and implying that gay men use the drug as an excuse for promiscuous behavior.
The rapper, who is known for her no-holds-barred and often controversial public discourse, returned to Instagram on Tuesday with a simple post apologizing for her previous comments:
"Hey guys, So…. a few weeks ago I went on a rant about Pre-exposure prophylaxis meds and I am just doubling back to say…… I'm sorry [sad face emoji] It's not my place. It was extremely insensitive. Who cares if I meant well, that wasn't the way. I'm really really sorry."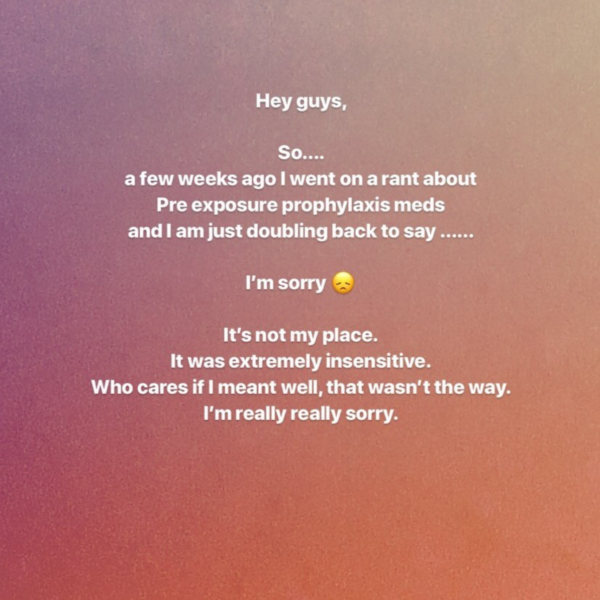 The original post was Banks' response to news of Ocean's NYC club night, the first of a series of events described by the "Nikes" singer as an "homage to what could have been of the 1980s' NYC club scene if the drug… had been invented in that era."
In the October rant, which was part of a longer video, Banks said:
"Clearly I have a lot of gay male friends. Do not take that PrEP shit, okay? There's no reason for you to need to have a fucking pill so you can just fuck whoever you want to fuck and just be all fucking nasty out there on the streets acting a fucking fool. The boys are still getting HIV, the girls are getting fucking renal failure, they're getting liver fucking failure, they're getting anal warts, they're getting anal cancer, OK? That's a fucking death trap.
"And for that dumbass n**** Frank Ocean to sit up there and promote that to y'all gays like that's something that y'all need? It's evil, and he's probably getting paid by some white gay corporation to do this shit. Y'all stay off that fucking PrEP.
"Y'all stay off that fucking PrEP. You don't need to have everybody running up in your fucking asshole all day. If you got a sex addiction like that, that you need a fucking pill so you can go fuck and suck and do all that, then you need to go see a fucking psychiatrist."
Banks faced immediate backlash for the remarks, being called out by LGBTQ commenters on social media for spreading misinformation about the drug and "slut-shaming" its users. Among them was out singer Olly Alexander of the group Years and Years, who tweeted:
"Pls don't listen to azealia banks talk about prep if you want some information i highly recommend @TeamPrepster and this page here."
Alexander also added, "i ask for people to be a little thoughtful before they start labeling people on prep as – in azealia's case, just whores who want it raw. it's homophobic and actually it does not concern you in the slightest."
Banks' followers have responded positively to her apology. In response to one commenter who said, "who cares ur still that girl," the rapper replied:
"i care. I have all these 'tough love' and anger styles of expressing myself which have surely been passed down through generations of oppression. It's time i let that generational debris go. It didn't help turn any of the people in my family into happy healthy humans and it sure as hell has been holding me back from true happiness. I'm not making excuses… but I really gotta let that anger go, ESPECIALLY since I know it ultimately comes from angry slave master teachings. I don't want to be a reflection of that. I don't want to be a relic of the past anymore."
The rapper was banned on Twitter in 2016 for calling One Direction singer Zayn Malik a "faggot," a "sand n***a," a "dick rider" and a "paki." She went on to say that the British-Pakistani singer was "only apart of 1d to draw brown attention," and insulted Malik's mother by calling her "a dirty refugee who won't be granted asylum."
When DJ Bok Bok responded to that outburst by asking her to delete all of his music, Banks referred to him as a "fudgepacker."
You can watch the original rant below.
André Leon Talley dies at 73
Iconic Black fashion journalist was born in D.C.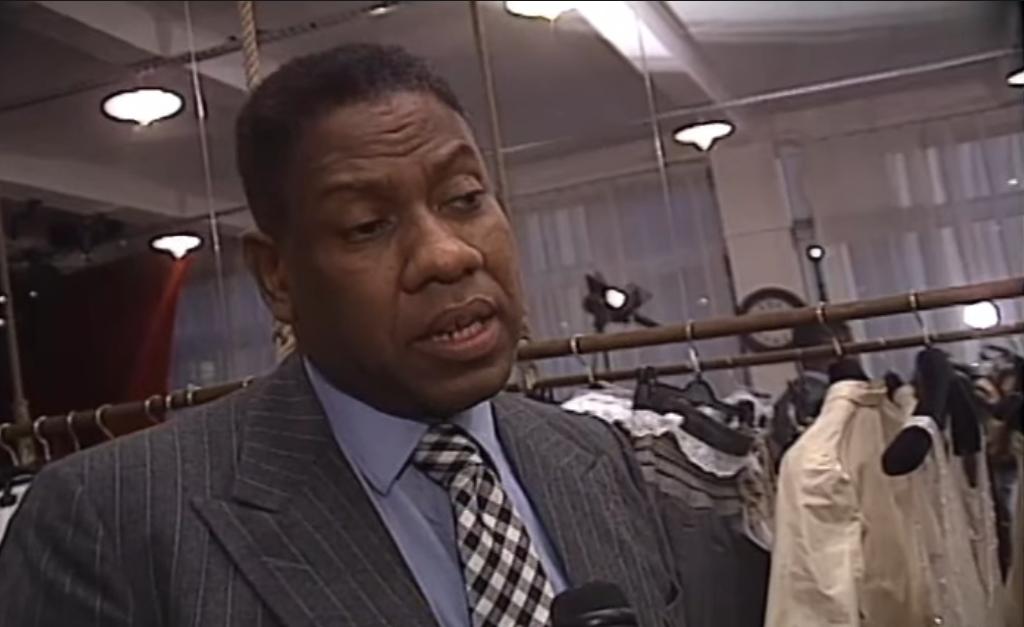 André Leon Talley, a formidable iconic fashion journalist and the former creative director and one-time editor-at-large of Vogue magazine, passed away at age 73 of unspecified causes at a hospital in White Plains, an inner suburb of New York City in Westchester County, New York.
News of the famed fashion journalist's death Tuesday was first reported by celebrity news and gossip site TMZ.
Andre Leon Talley, a giant in the fashion world, has died at 73. https://t.co/eckqP7zdwk

— TMZ (@TMZ) January 19, 2022
Talley was known for his close friendships with designers like Karl Lagerfeld, Tracy Reese, Rachel Roy, and singer/actress Jennifer Hudson, and Vogue magazine editor-in-chief Anna Wintour among others.
Talley worked at Vogue during an unprecedented time of growth in the fashion industry in the 1980's and 1990's. From 1983 until late 1987, he was the magazine's the news director and was then promoted to Vogue's creative director in 1988, a post he held until 1995. He later came back to the magazine in 1998 as the editor-at-large until his departure in 2013.
Born in D.C. on Oct. 16, 1948 and raised in North Carolina, Talley graduated with a Bachelor of Arts degree in French Literature in 1970 from North Carolina Central University. He later attended Brown University, after he was awarded a scholarship, where he earned a Master of Arts degree in French Literature in 1972.
Talley's early career as a journalist saw him working at Andy Warhol's Factory and Interview magazine. He later became the Paris bureau chief for Women's Wear Daily.
His later career saw Talley hosting his own radio show principally concerned with fashion and pop culture on Sirius XM. He also released a book "The Chiffon Trenches: A Memoir" on May 19, 2020, which detailed his early career start and some of the issues he encountered as a Black man.
Talley was also an LGBTQ icon. When asked about his sexual orientation by daytime chat show host Wendy Williams during a May 29, 2018 appearance, he stated, "No, I'm not heterosexual; I'm saying I'm fluid in my sexuality, darling."
André Leon Talley, fashion's godfather | fashion icon profile:
VideoFashion profile in 2020 marking of the release of André Leon Talley's memoir, "THE CHIFFON TRENCHES."
André Leon Talley | full address | Oxford Union:
DC Center to host estate planning seminar series
Three sessions presented by Murray Scheel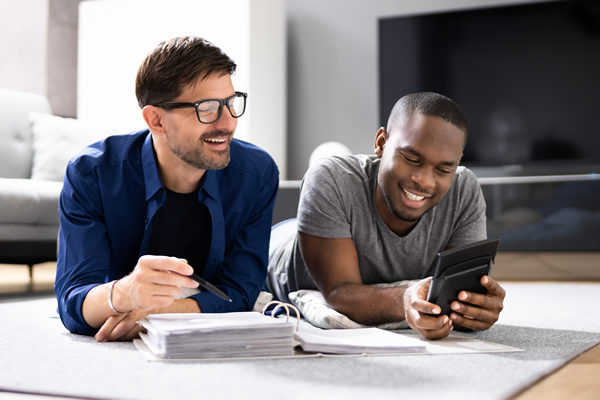 The DC Center for the LGBT Community and the DC Department on Aging and Community Living will host "Estate Planning Tools with Murray Scheel" via Zoom. 
Scheel will walk guests through the process of taking care of the end-of-life planning business that needs to be addressed during the golden years. Scheel is Senior Staff Attorney at Whitman-Walker Health's Legal Services.
This event series will consist of three 1.5-hour sessions:
Jan. 19, 3 p.m. – "Tools for while you're living" (overview, general power of attorney, healthcare power of attorney, disposition of remains, etc.)
Jan. 26, 3 p.m. – "Tools for after you're gone" (living wills, last wills, assets, etc.)
Feb. 2, 3 p.m. – "Healthcare insurance & long term care" (Medicare, Medicaid, correcting misinformation, skilled nursing, hospice care, etc.)
To register for this event, visit the DC Center website.
DC Center to host legal seminar for trans people
Attorney Richard Tappan and paralegal Miranda Shipman to give legal advice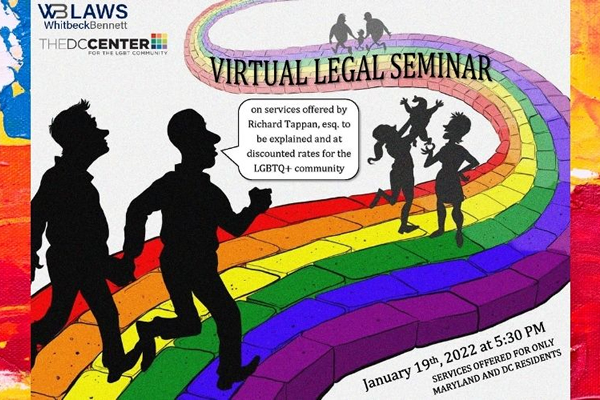 The DC Center for the LGBT Community will host a "Gender and Name Change Legal Seminar" on Wednesday, Jan. 19 at 5:30 p.m. online.
Attorney Richard Tappan and paralegal Miranda Shipman will give legal advice and speak on the importance of the legal community within the LGBTQ community, the difficulties of the LGBTQ community in the legal field and name and gender changes.
Guests can find the link at the DC Center website.