December 4, 2019 at 8:27 am EST | by Lou Chibbaro Jr.
D.C. second highest in nation for PrEP use: CDC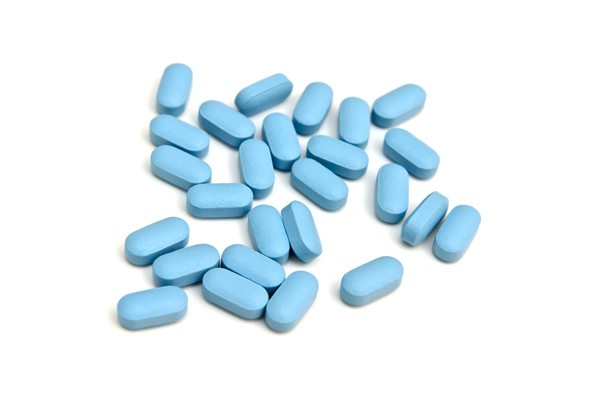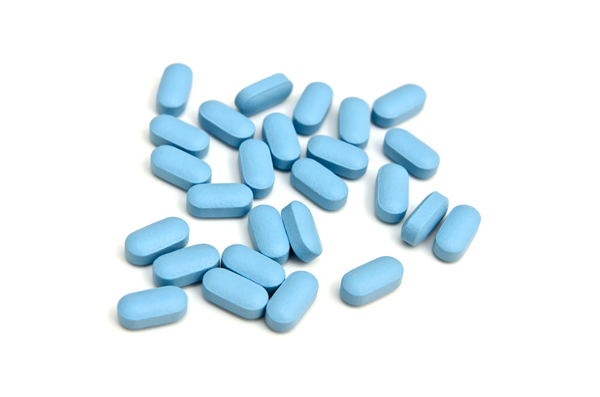 A report released this week by the U.S. Centers for Disease Control and Prevention shows that an estimated 36.5 percent of D.C. residents who could benefit from the HIV prevention drug known as PrEP have obtained a prescription for taking the medication.
The 36.5 percent figure for PrEP use places D.C. second only to New York State among the 50 states in which residents who are HIV negative and who could avoid becoming infected with HIV through PrEP are actually taking it.
"Too many Americans with HIV are unaware they have it, too few have the virus under control, and too few are taking the daily pill that prevents HIV," the CDC said on Tuesday in a statement announcing the release of the new report.
The report, which is part of the CDC's monthly Vital Signs reports on efforts to address serious illnesses, is entitled, "Status of Human Immunodeficiency Virus Testing, Viral Suppression, and HIV Pre-Exposure Prophylaxis – United States, 2013 – 2018."
The CDC released its report on the same day that U.S. Secretary of Health and Human Services Alex Azar announced a new Trump administration program to provide PrEP free of charge to people who don't have health insurance coverage for the HIV prevention medication.
The CDC report shows that New York State, which has a 41.l percent PrEP usage, leads the nation among states and D.C. in the estimated percentage of people who could benefit from PrEP who have obtained a doctor's prescription to take it.
The report shows that the estimated rate of PrEP use is 14.3 percent in Maryland, 9.5 percent in Virginia, and 8.7 percent in Delaware.
The CDC report doesn't break down the PrEP use figures among the different risk groups associated with HIV infection such as gay and bisexual men or men who have sex with men but who don't identify as gay or bisexual.
But it points out that far more people who could benefit from PrEP should be taking it and efforts to fight the HIV epidemic should be taking steps to encourage greater use of PrEP.
The report includes these additional findings:
• In 2018, about 18 percent (219,700) of the 1.2 million people who could benefit from PrEP nationwide had received a doctor's prescription for the medication.
• In 2017, about 154,000 people with HIV (14%) were unaware of their HIV status and only two-thirds (63%) of those who knew they were HIV positive had the virus under control through effective medical treatment.
• The estimated number of annual new HIV infections has remained stable in recent years – at about 38,000 new infections from 2013 through 2017.
The report notes that in order to reach the goal of the Trump administration's plan announced earlier this year to achieve a 90 percent reduction in new HIV infections nationwide by the year 2030, far more people will need to begin taking PrEP than are currently doing so. It also points out that data analyzed for the report show that minority populations that are already at higher risk for HIV infection have the lowest rates of PrEP use.
"In 2018, approximately 43 percent of HIV diagnoses were among blacks, and 26 percent were among Hispanics/Latinos," the report says. "However, PrEP coverage among whites was seven times as high as that among blacks and four times as high as that among Hispanics/Latinos, suggesting that PrEP delivery to persons in racial/ethnic minority populations has not been equitable," the report states.
"Improving PrEP coverage will require targeted improvements in PrEP awareness, prescribing practices, and use in under-reached demographic groups, especially among young persons, blacks, and Hispanics/Latinos at risk acquiring HIV," the report says.
The report provides additional data showing the estimated the number of people diagnosed with HIV among the 50 states and D.C. compared to the estimated number of people who are believed to be infected but undiagnosed.
In that category, the report shows that 88.6 percent of people believed to have HIV in D.C. have been diagnosed with the virus. The report shows that percentage of those diagnosed versus those who have the virus but are undiagnosed is 86.1 percent in Maryland, 85.5 percent in Delaware, and 86.9 percent in Virginia.
In its final category of data collection, the CDC report shows the percentage of people diagnosed with HIV in all 50 states and D.C. who have successfully achieved "viral suppression" through medical treatment. According to the report, the viral suppression figure for D.C. in 2017, the most recent year in which the CDC had such data, was 56 percent.
The viral suppression figures were 58.2 percent for Maryland, 67.7 percent for Delaware, and 55.2 percent for Virginia.
Michael Kharfen, senior deputy director of the D.C. Department of Health's HIV/AIDS, Hepatitis, STD, and Tuberculosis Administration, said the CDC report's showing that D.C. has the second highest use of PrEP among the 50 states is likely due to D.C.'s aggressive outreach effort to promote PrEP.
"We are really excited to see that," he said. "It's a sign that we are really making progress."
Kharfen noted that the D.C. DOH's Health and Wellness Center at 77 P St., N.W. provides the PrEP medication free of charge for anyone who doesn't have private health insurance to cover the costs of PrEP. He said the DOH Wellness Center also provides free doctor's appointments associated with the need for a doctor's prescription for PrEP and follow-up doctor's appointments to monitor PrEP use.
According to Kharfen, DOH's Wellness Center also provides free HIV testing and free HIV-related anti-retroviral drugs to District residents who are HIV positive and don't have insurance to cover the cost of those drugs. He said anyone interested in finding out more about the Wellness Center should call the Center at 202-741-7692.
The full CDC report can be accessed via cdc.gov.