December 6, 2019 at 5:42 am EST | by John Paul King
Coldplay's Chris Martin speaks out about growing up with homophobia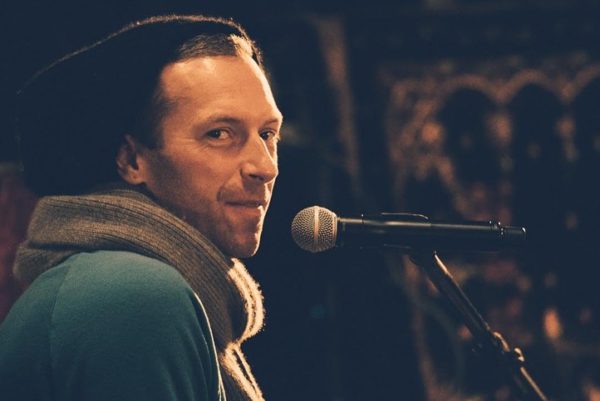 Coldplay frontman Chris Martin has opened up about the struggles he experienced as a boy discovering his sexuality due to the influence of homophobia.
In a video interview with Rolling Stone, the musician said, "When I went to boarding school I walked a bit funny and I bounced a bit, and I was also very homophobic, because I was like, 'If I'm gay, I'm completely fucked for eternity' and I was a kid discovering sexuality."
He went on, 'Maybe I'm gay, maybe I'm this, maybe I'm that, I can't be this,' so I was terrified… I was in a boarding school with a bunch of quite hardcore kids… for a few years, they would very much say, 'You're definitely gay,' in quite a full-on manner, quite aggressively telling me that – and it was weird for me for a few years."
Thankfully, Martin said his younger self eventually recognized that it really didn't matter,
"About 15 and a half, I don't know what happened," he told Rolling Stone founder and editorial director Jann Wenner in the video. "I was like, 'Yeah, so what?' and then it all just stopped overnight. It was very interesting. Once I was like, 'Yeah, so what if I'm gay.'"
He also said that this revelation was the beginning of an evolution in his thinking and beliefs.
"Just growing up a bit and having a bit more exposure to the world, thinking, 'A lot of my heroes are gay' or whatever. Whatever they are, it doesn't really matter," he said. "So, what that did was ease a big pressure, and then made me question, 'Hey maybe some of this stuff that I'm learning about God and everything – I'm not sure if I subscribe to all of this particular religion.' So, for a few years, that was a bit wobbly – and then eventually I just was like, 'Okay, I think I have my own relationship with what I think God is, and it's not really any one religion for me."
Martin and the rest of Coldplay can be heard on their eight album, "Everyday Life," which was released on November 22.