December 11, 2019 at 11:46 am EST | by Richard J. Rosendall
Our country must live in us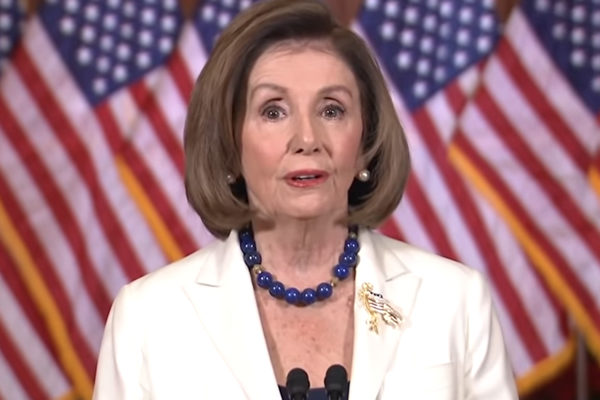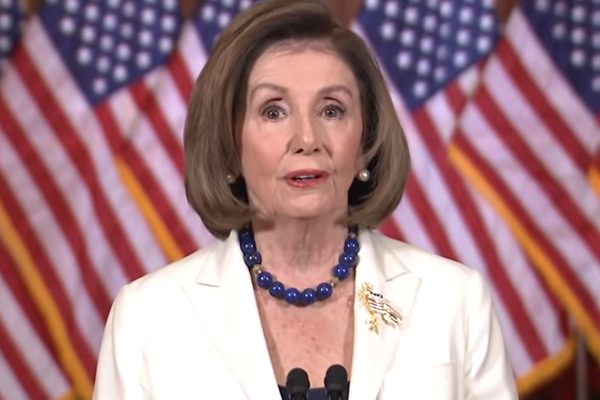 I know it's time for holiday cheer when my building's lobby is festooned with fake Christmas presents. Fortunately, nearby collection bins for coats and non-perishable food show the real spirit of giving.
We are beset, however, by counterfeits. A Russian asset poses as an American patriot. Republicans vilify Stanford law professor Pamela Karlan for a punning reference to Barron Trump as if she had roasted and eaten him like the witch in a folktale, despite their own history of gleeful attacks on teens from Chelsea Clinton to Greta Thunberg. Former Speaker Newt Gingrich laments, "On the eve of Christmas it is really sad to see the dishonesty and the partisanship," referring to Democrats, amazingly enough, considering that he himself impeached Bill Clinton six days before Christmas.
Think of Donald Trump as a meaner, duller, and less competent version of Eddie Murphy's Billy Ray Valentine in the 1983 film Trading Places, who is caught up in a wager between plutocrats over what will happen if they replace the managing director of their brokerage firm with a street hustler. In our case, the wagerer is Vladimir Putin, who helped dupe American voters into replacing a thoughtful and decent president with a mobbed-up developer to see if he could turn a republic into a third-rate crime syndicate.
So far, Trump's biggest hustle has been remarkably successful: he vandalizes our country by exploiting race- and class-based resentments to profiteer while posing as a reformer.
Everyone is onto him except his diehard supporters. Last week, he made himself a laughingstock at the NATO meeting in London, while back in Washington, House Speaker Nancy Pelosi asked key committee chairs to start drafting articles of impeachment.
Trump and his enablers seem to believe that crimes done in broad daylight are okay. As far as they are concerned, we are in a post-factual age. It is easy to wax self-righteous and hypocritical when glibness and shamelessness trump logic and evidence. It is easy to sell out your country when you convince yourself that the worst person is an agent of God while you yawn over the teachings of your Savior.
Despite his threats to lock up Hillary Clinton over her use of a private email server, Trump routinely commits worse security breaches by using cell phones, in addition to constantly blabbing classified information.
All but one House Republican voted against the Voting Rights Act restoration bill. They loved the Supreme Court's 2013 ruling in Shelby County v. Holder, which gutted the VRA and paved the way for massive voter suppression in the name of fighting imaginary voter fraud. Republicans mock "do-nothing Democrats" while 275 House-passed bills await action on Mitch McConnell's desk.
A Daily Beast headline says, "Ex-Infowars Staffer: We Made Up Shariah Law Threat Stories." Freedom of speech has become the refuge of disinformation ops.
While Democratic candidates argue over healthcare and education, Trump regales a small business roundtable with ignorant musings on light bulbs and low-flush toilets. He waits for Senate Republicans to absolve him of corrupting the election so he can continue corrupting it, while impeachment critics tell us to resolve our concerns via the election as Rudy Giuliani returns to Ukraine.
This is farce without laughter. Trayvon Martin's murderer sues Martin's family. Child-molesting reactionary Roy Moore, who narrowly lost an Alabama senate race, rises again. The Border Patrol let a migrant teen die of untreated flu. The devil himself could not be more heartless.
Pope Francis (@Pontifex) tweeted on Dec. 3, "God's works begin by sprouting from a seed, from little things." First we must see clearly. A demagogue's incitements have swayed too many fellow citizens. He is at odds with reality, compassion, respect, and the Constitution. He has threatened civil war. Democracy cannot endure one group's supremacy nor a leader who holds himself above the law and continually sows discord. Belief in our country requires upholding its values, as brave civil servants have done in the face of threats and slander.
Against the aggressive lies, against the madness, let us not defeat ourselves by making the perfect the enemy of the good. Let us rebuild together with honesty, accountability, and hope.
Richard J. Rosendall is a writer and activist. He can be reached at rrosendall@me.com.
Copyright © 2019 by Richard J. Rosendall. All rights reserved.