December 9, 2019 at 6:00 pm EST | by Yariel Valdés González
The only thing I want from Santa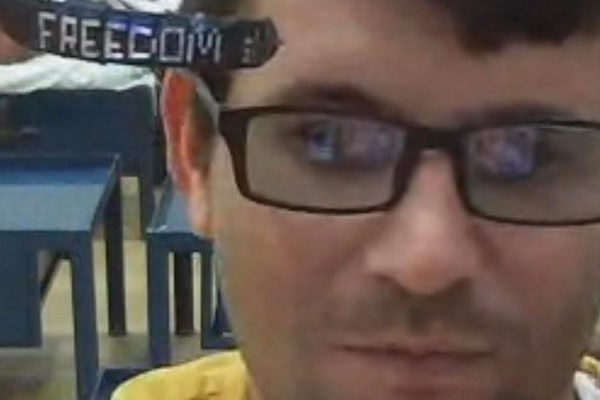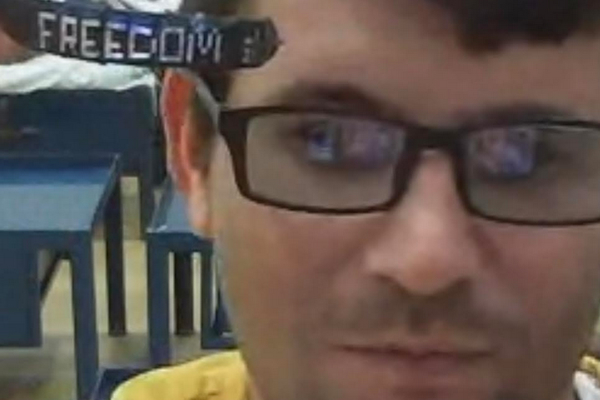 Editor's note: Yariel Valdés González is a Washington Blade contributor who won political asylum in the U.S. on Sept. 18. He remains in U.S. Immigrations and Customs Enforcement custody at Bossier Parish Medium Security Facility in Plain Dealing, La., because ICE has appealed Judge Timothy Cole's ruling in his favor.
PLAIN DEALING, La. — In my homeland of Cuba, Santa Claus has never been very recognizable. The Communist dictatorship does not think much of this fat and jolly character who it says only indoctrinates children in order to cover up the "capitalist consumerism" the U.S. sustains. Cuban children and adults, nevertheless, adore the Christmas spirit that Santa brings each December. We decorate trees, we get together to eat and share with family and even the little ones — and others not so much — receive and give presents to each other before the end of the year or on Epiphany. Stores in Cuba, which are all run by the government, are, contradictorily, decorated with lights and fake pine trees not for Christmas, but to celebrate the end of the year and to mark a new anniversary of the Cuban revolution's triumph on Jan. 1.
This is what matters!
The regime maintains its anti-Christmas façade, a kind of "parallel world" in which it only lives because Cubans are tired of such a false and ridiculous display. So much so that I had to bite my tongue (not literally, of course) many times while working as a radio presenter in my city because I could never mention the world "Christmas." This vocabulary provoked and to this day provokes terror among the directors of any official media outlet, where you cannot legitimatize this anti-Communist tradition. Santa never appeared on Cuban television or in newspapers. The spirit of Santa, to the government, and all that it represents brings with it too many frivolities that are typical of the "enemy of the North" and can ideologically "contaminate" the people. Cuban Christmas is a bit clandestine, quasi-illegal, underground, present for the people and non-existent to those who govern the country. My Cuba is so complex and ambivalent. Despite this reality, I always enjoyed Christmas in my own way in my country. It was an opportunity to visit my family and partner and surround myself with feelings of happiness and love. I am, however, looking forward to my first Christmas in the U.S. and not just for the presents as many may think.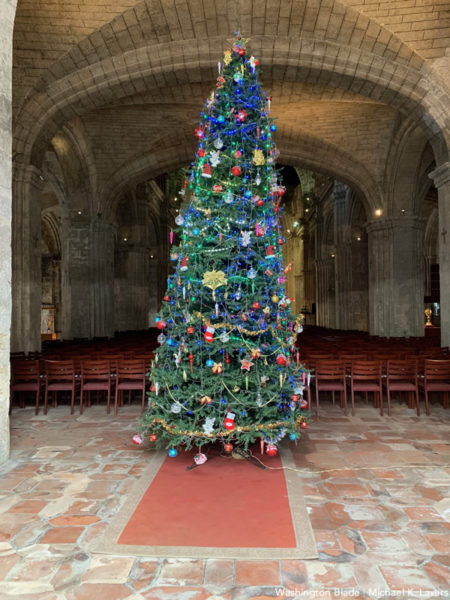 I came to this country at the end of March to ask for political asylum because of the persecution that I suffered in Cuba as an independent journalist. I faced work and ideological sanctions in the island's official press, expulsion from the state-run media system, interrogations and arbitrary detentions, travel bans that did not allow me to leave the country for journalism events. State security officials also carried out voracious and excessive interrogations against my family and friends in my neighborhood. All of this is part of a strategy to persecute and instill fear against independent reporters, those who can neither be controlled nor censured. Freedom of expression, and freedom of press even more so, does not exist in Cuba. Only the Communist Party, with an absolute reign of more than 60 years, is responsible for controlling each written and spoken word. The relationship between the party and media is like the relationship between a master and slave. The consequences will clearly be harsh if you don't follow orders. These are the rules of this unjust and totalitarian power game.
I was able, with a lot of luck, to escape such a hell and on Sept. 18, six months after I arrived in this country, Judge Timothy Cole determined I was worthy of asylum. He granted me the protection for which I had searched so much and for which I fled my country, leaving behind my family, my boyfriend, my friends and colleagues who are still living through a real witch hunt for the simple reason of telling the truth about Cuba.
Repression against independent Cuban media professionals has increased to extremely worrying levels with house arrests, illegal detentions that last several days, physical and psychological violence, registration and confiscation of work equipment, assaults and personal threats or those made on social media by an army of digital combatants who engage in so-called cyberbullying.
Prohibitions on traveling from the island to professional events and conferences under the absurd pretext the independent press is doing the bidding of foreign powers that finance it to force a regime change in Cuba and other barbarities have also increased. This and much more is what awaits me if I am forced to return to Cuba. The possibility of being deported is once again hanging over my head after ICE appealed the asylum granted to me in September. I remain incarcerated at this moment while an appeals court (the Board of Immigration Appeals), comprised of three judges in Virginia, considers my case for a second time.
My life and my future is literally in their hands.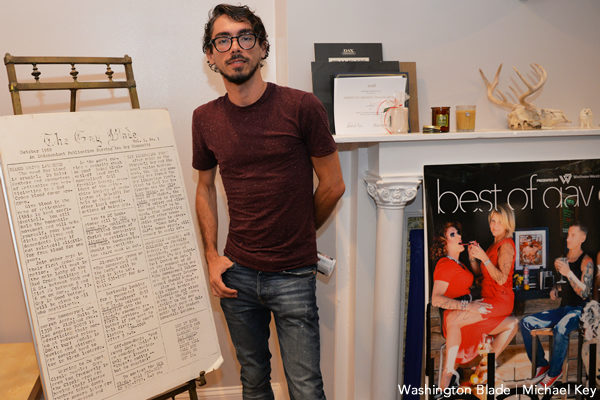 Many people may think I am too dramatic, but those who think differently than the Cuban dictatorship and publicly show it in digital journalism outlets unleash the most ferocious anger.Us freelancers are considered a "national security threat," dangerous and subversive traitors who don't even deserve the air they breathe and the punishment will be double if they are part of the LGBTQ community because the island recently has not been afraid to reveal itself as it truly is: An intolerant and homophobic tyranny. The government has deemed me persona non-grata because of my collaboration with publications branded "counterrevolutionary and subversive" like Tremenda Nota, the Washington Blade's media partner in Cuba, CubaNet and others like YucaByte or this weekly, whose international news editor, Michael K. Lavers, is on the list of those who are "prohibited" from entering the country. I am afraid of how I will be treated if I were to set foot on the island. You can rest assured that I would have never given up my mom's hug or my elderly grandparents' affectionate kiss if my fundamental rights as a human being were not viciously trampled and my life was not in danger. I guess it was a survival instinct that made me close my eyes and suddenly abandon these bonds of blood and love.
I have fought for my salvation from inside a prison for nearly eight months. From detention at the Bossier Parish Medium Security Facility in Louisiana, the Deep South, I intend to remain optimistic and keep the faith, even though my hope withers a little with each passing day of this confinement. The constant support of my family in Miami and Cuba, my lawyer, as well as my closest friends and colleagues in this country and on the island are the only things that have kept me from an emotional collapse and a dead end.
Each night before I go to sleep I pray that justice will once again be done, because these judges are considering whether I deserve the opportunity to live without fear in this great nation. I only hope they uphold Judge Cole's decision that he issued more than two months ago. It would be, without a doubt, the best gift that I could receive this Christmas. Like an excited child, I hope Santa Claus brings his sled to Louisiana and gives me the only present for which I fervently ask each minute: Freedom.
Freedom!