December 23, 2019 at 6:15 pm EST | by Staff reports
Cannabis Culture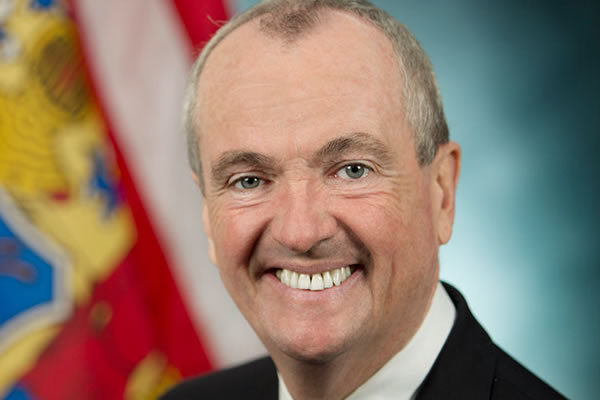 N.J. voters to decide on marijuana legalization
TRENTON, N.J. — Super-majorities of the New Jersey Assembly and Senate decided last week to place a marijuana legalization ballot question before voters in 2020.
The question will appear as a constitutional amendment on the November election ballot. Senators voted 24 to 16 in favor of the effort, while members of the Assembly voted 49 to 24. State law requires that three-fifths of lawmakers in both chambers approve a resolution to place an amendment on the ballot.
The ballot question will read: "Do you approve amending the Constitution to legalize a controlled form of marijuana called 'cannabis'? Only adults at least 21 years of age could use cannabis. The State commission created to oversee the State's medical cannabis program would also oversee the new, personal use cannabis market. Cannabis products would be subject to the State sales tax. If authorized by the Legislature, a municipality may pass a local ordinance to charge a local tax on cannabis products."
Democratic Gov. Phil Murphy had previously backed a legislative effort to regulate the personal use and retail sale of cannabis, but the proposed measure never received a Senate floor vote.
NORML Northeast Political Assistant Tyler McFadden said that expeditious legislative action would have been preferable, but expressed confidence that "New Jersey voters will overwhelmingly support the legalization of cannabis in the Garden State" in 2020. According to a statewide Monmouth University poll, 62 percent of New Jersey adults support legalizing the possession of small amounts of marijuana for personal use.
If voters approve the amendment in 2020, lawmakers will still have to finalize its language prior to implementing the new law.
In a related development, Gov. Murphy signed legislation into law facilitating the expungement of low-level marijuana crimes and other offenses.
The measure establishes an expedited process for expunging the criminal records associated with minor marijuana-related violations, among other changes. An analysis of nationwide arrest data published last year reported that New Jersey was third in the nation in total marijuana arrests and second only to Wyoming in per capita marijuana arrests.
"This … will make it possible for thousands of residents now and in the future to truly be able to turn the corner and not have long forgotten mistakes marking them like a 'scarlet letter' for the rest of their lives," said Assemblywoman Annette Quijano, one of the bill's sponsors.
In August, the governor issued a conditional veto to similar legislation, opining at that time that it did not go far enough to streamline the expungement process.
While some provisions of the new law will take immediate effect, other parts of the measure will not be enacted for 180 days.
Gov. Murphy also signed separate legislation into law restoring voting rights to 80,000 people who are currently on probation or parole.
Near-record support for cannabis legalization: polls
More than six in 10 U.S. adults support legalizing marijuana nationwide, according to a pair of public opinion polls released last week.
According to a new Fox News survey of registered voters nationwide, 63 percent of respondents endorse "legalizing the recreational use of marijuana on a national level." The total represents an increase in public support of four percentage points since the last time Fox polled the issue in 2018.
A second national poll, conducted by NPR/PBS and the Marist Institute for Public Opinion, reported that 62 percent of U.S. adults believe that "legalizing marijuana nationally" is a "good idea."
The poll results are consistent with those of other recent national surveys — including those conducted by Gallup, the Public Religion Research Institute, Pew, and Axios — all showing greater than 60 percent public support in favor of legalizing cannabis.
Topical CBD shown to mitigate neuropathy
SAN DIEGO — The topical administration of CBD oil is associated with reduced pain in patients with peripheral neuropathy, according to clinical trial data published in the journal Current Pharmaceutical Biotechnology.
A team of investigators affiliated with Scripps Mercy Hospital in San Diego and Des Moines University in Iowa assessed the efficacy of topically delivered CBD oil in the management of neuropathic pain in a randomized, placebo-controlled clinical trial. Twenty-nine patients participated in the study. Each patient received both treatment and placebo at various intervals of the four-week trial.
Authors reported: "There was a statistically significant reduction in intense pain, sharp pain, cold and itchy sensations in the CBD group when compared to the placebo group. No adverse events were reported in this study."
They concluded: "Our findings demonstrate that the transdermal application of CBD oil can achieve significant improvement in pain and other disturbing sensations in patients with peripheral neuropathy. The treatment product was well-tolerated and may provide a more effective alternative compared to other current therapies in the treatment of peripheral neuropathy."
Cannabis Culture news in the Blade is provided in partnership with NORML. For more information, visit norml.org.