January 8, 2020 at 4:47 pm EST | by Lou Chibbaro Jr.
Grosso presents resolution condemning violence against sex workers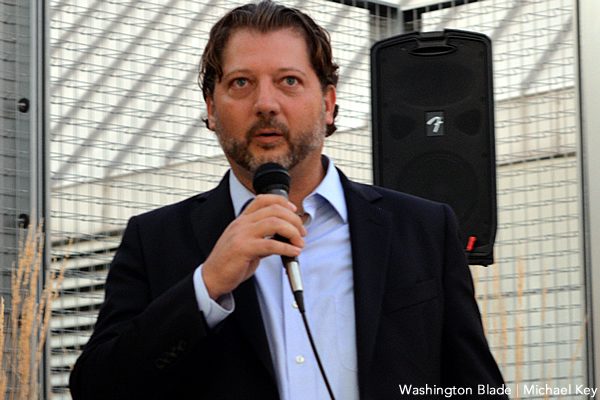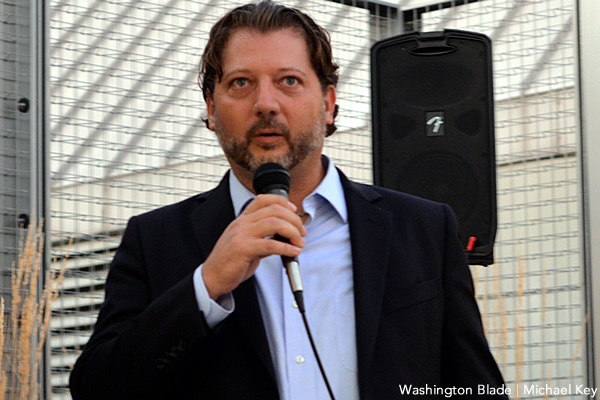 In a little-noticed development, D.C. Council member David Grosso (I-At-Large) on Dec. 17 presented a unanimously approved Council resolution recognizing the International Day to End Violence Against Sex Workers to sex worker advocacy groups at a ceremony at the D.C. LGBT nightclub Zeigfeld's-Secrets.
The resolution, among other things states, "The Council of the District of Columbia recognizes the human rights of sex workers, including their right to be free from violence, and declares Tuesday, Dec. 17, 2019 as 'International Day to End Violence Against Sex Workers in the District of Columbia."
"I introduce this resolution – as well as the resolution honoring the Transgender Day of Remembrance – each year out of a sincere desire to bring our residents' and my colleagues' attention to the lives that have been lost and the people who have been harmed simply because they have engaged in sex work or are transgender," Grosso said in a statement to the Washington Blade.
"These resolutions alone are not enough, however, and I believe the D.C. government should be taking stronger concrete steps to improve the health and safety and protect the human rights of these communities, beginning with enacting my legislation to decriminalize sex work and ending sex work-related arrests," Grosso said in his statement.
At the ceremony at Ziegfeld's-Secrets, Grosso presented copies of the Council resolution to members of the Sex Workers Advocates Coalition, including the local groups HIPS, No Justice No Pride, and Black Youth Project 100.
No Justice No Pride released a statement last week saying it rejected the copy of the resolution Grosso attempted to give to the group on grounds that it was among a series of "fake performative gestures" the city government has made to "end the epidemic of violence against trans community members, most notably Black Trans Women and Sex Workers."