Queer streaming service Revry adopts LGBT Token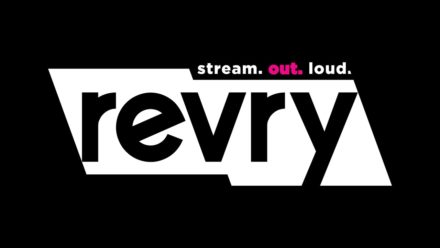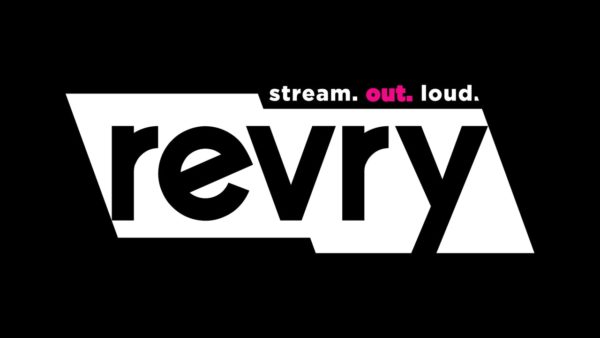 Queer streaming network Revry has gone crypto.
The first global Queer TV network and leader in streaming OTT for the LGBTQ+ community has announced its adoption of the LGBT Token, allowing Revry content to be available to existing LGBT Token wallet holders.
Never heard of LGBT Token, you say?

LGBT Token is a cryptocurrency for the LGBT community, created the LGBT Foundation. The Foundation is a not-for-profit organization with the mission to drive the LGBT Token and utilize blockchain technology to achieve equal rights and acceptance for all members of the LGBT+ community around the world. The LGBT Impact branch of the Foundation will give back to the community by supporting causes and organizations that aim to advance LGBT rights worldwide.
LGBT Token is built on the OST Platform with proven Ethereum protocols, providing core enterprise features such as flexible API integration capabilities, high transaction performance, and easy development. The first launch partner of the LGBT Token ecosystem was Hornet, the leading gay social network with over 25 million members worldwide.
The global LGBTQ+ community is over 300 million; measured by GDP, it is valued at 4.6 trillion dollars strong, which makes it the 4th largest global economy. An integrated system for partnership and accessibility, the LGBT Token provides a way to reach this community, giving them quality authentic content, and will be used by Revry to provide discounted subscriptions on the Hornet App.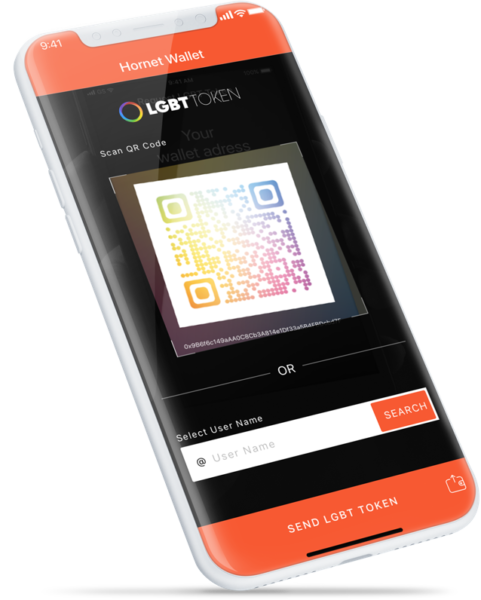 In a statement, Revry says it is "proud to be part of the LGBT Token ecosystem, where power is seen in numbers." The network goes on to add that "the launch of Revry with the LGBT Token seamlessly brings critically acclaimed original queer series, movies and music and its wide range of diverse voices to an ever-increasing queer community."
Revry CEO and co-founder Damian Pelliccione says, "Revry's partnership with LGBT Token is powerful. As a leader in streaming services and on the forefront of the digital distribution revolution, we need solutions that match our commitment to sharing authentic representation to the world. The LGBT Token and blockchain is unique in that it allows many queer people around the world who could be punished or even killed, a safe, and untraceable way by their governments to purchase not only our movies, series and music, but all the services and benefits of the LGBT Token. It truly is the most humane reason and use for crypto currency – a win-win!"
Sean Howell, LGBT Foundation CEO adds, "Given the digital nature of Revry and streaming content for the LGBTQ+ community, the LGBT Token offers a powerful solution to help Revry seamlessly reach customers and offer them all the best entertainment in one place. I am excited to help share the quality and unique voices found on Revry to an even larger community."
Revry offers live and On Demand LGBTQ+ film, series, and music videos highlighting the best of queer culture from around the world, and is currently available in almost 100 million households and devices on seven OTT, mobile, and online platforms, as well as on VOD and 24-hour live TV channels on Comcast Xfinity X1, XUMO TV, Zapping TV, and TiVo+. Headquartered in Los Angeles, Revry is led by a queer and diverse founding and executive team who bring decades of experience in the fields of tech, digital media, and LGBTQ+ advocacy. Check them out at https://revry.tv.
You can learn more about LGBT Token from the video below.
PHOTOS: New Year Still Queer
The Washington Blade holds appreciation happy hour at Pitchers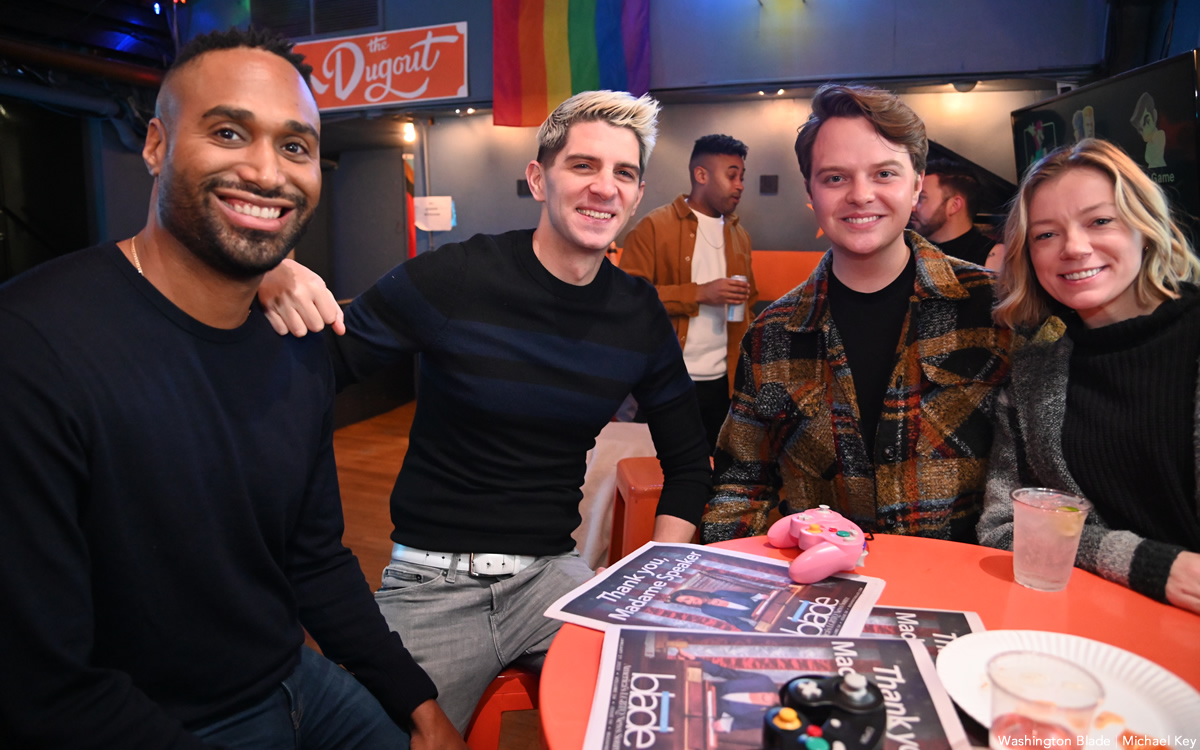 The Washington Blade held a New Year Still Queer appreciation happy hour at Pitchers DC on Friday, January 27.
(Washington Blade photos by Michael Key)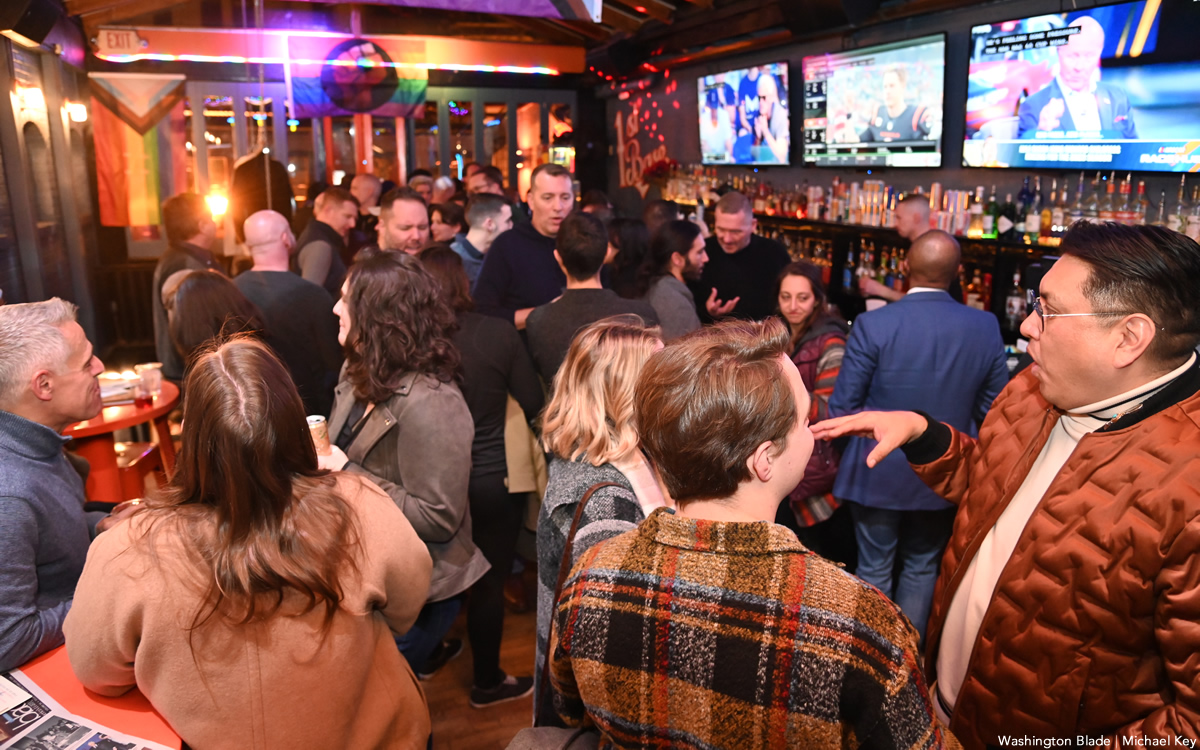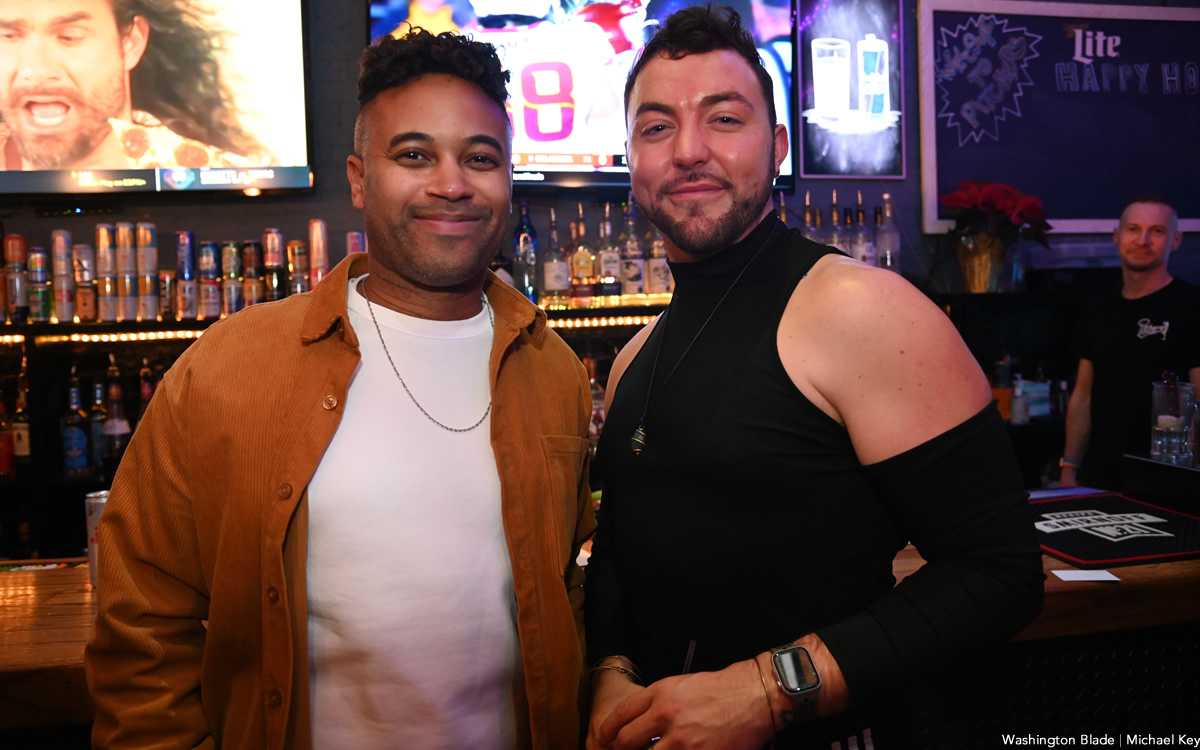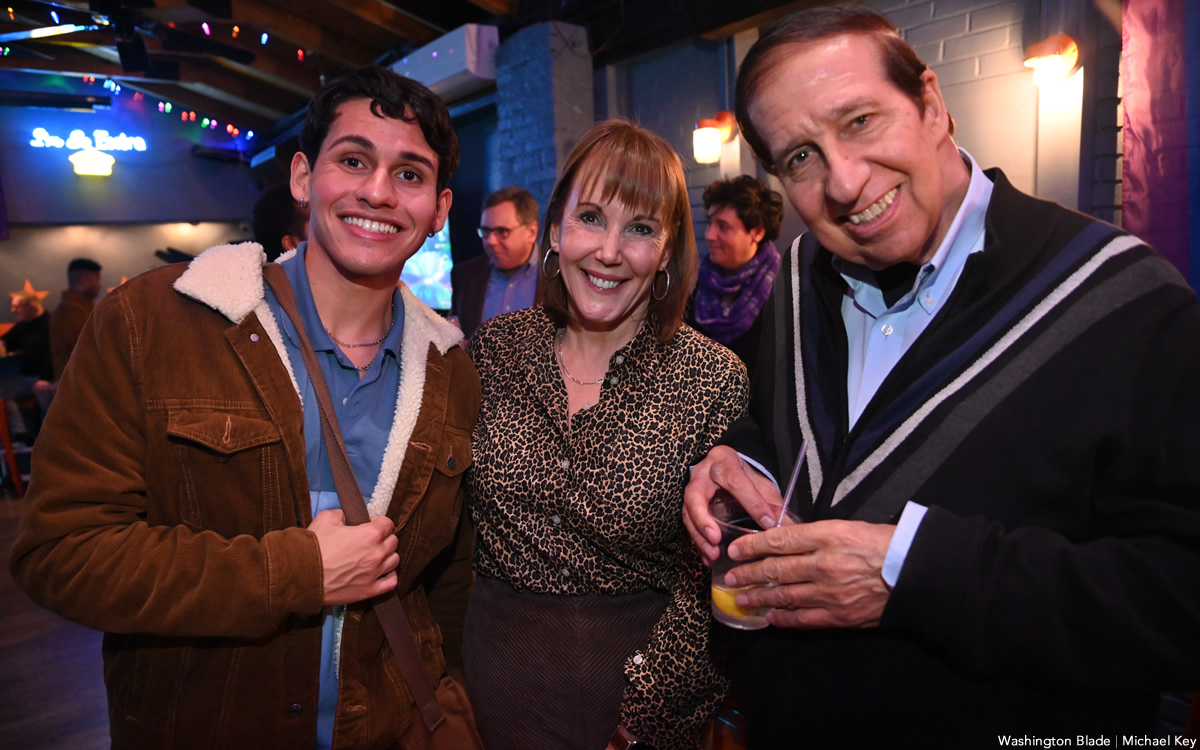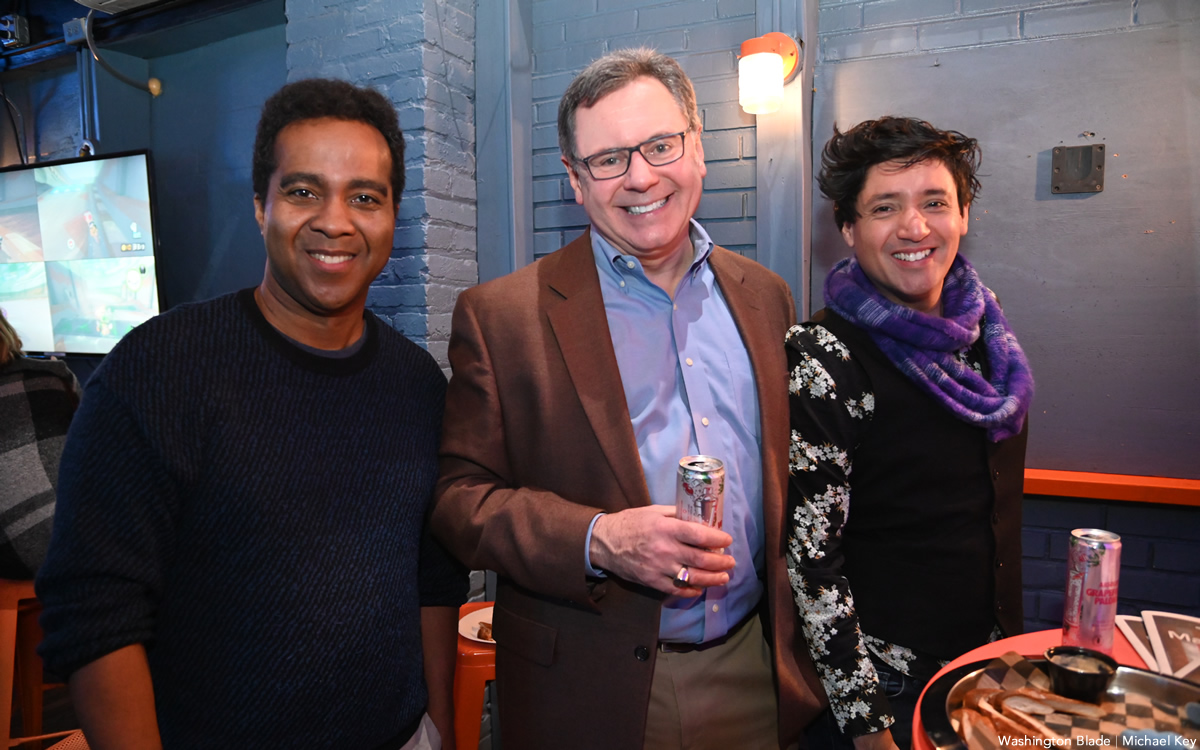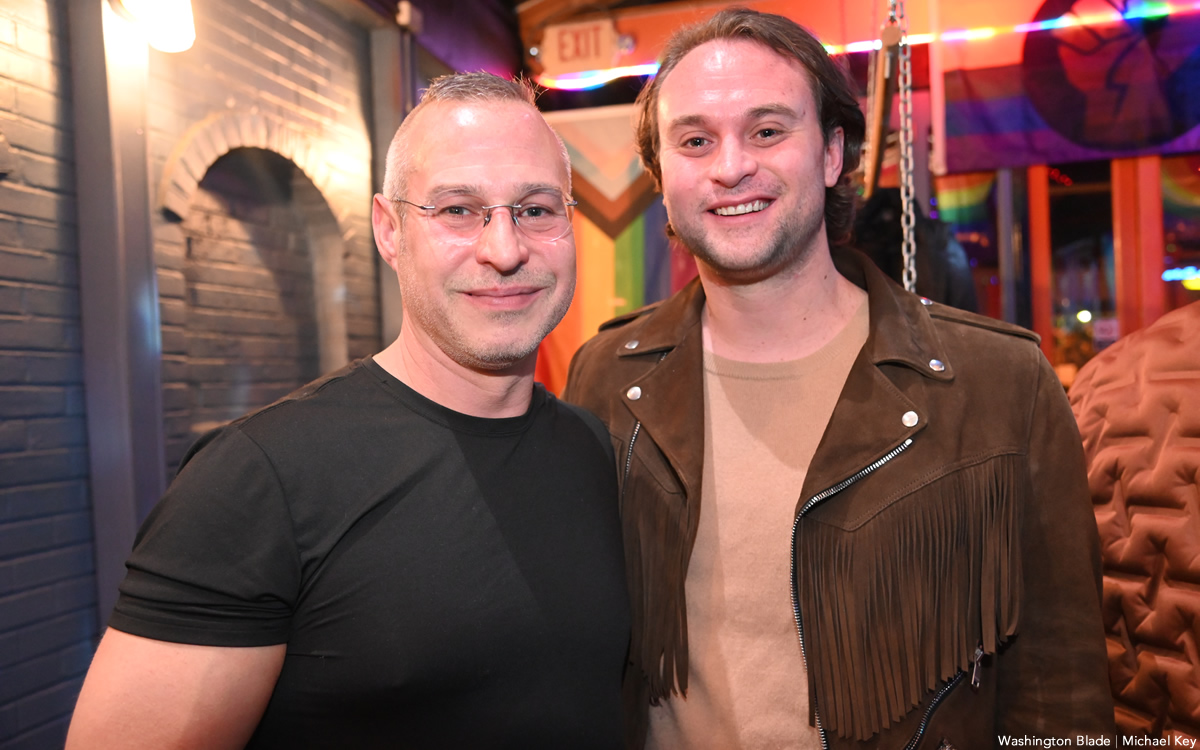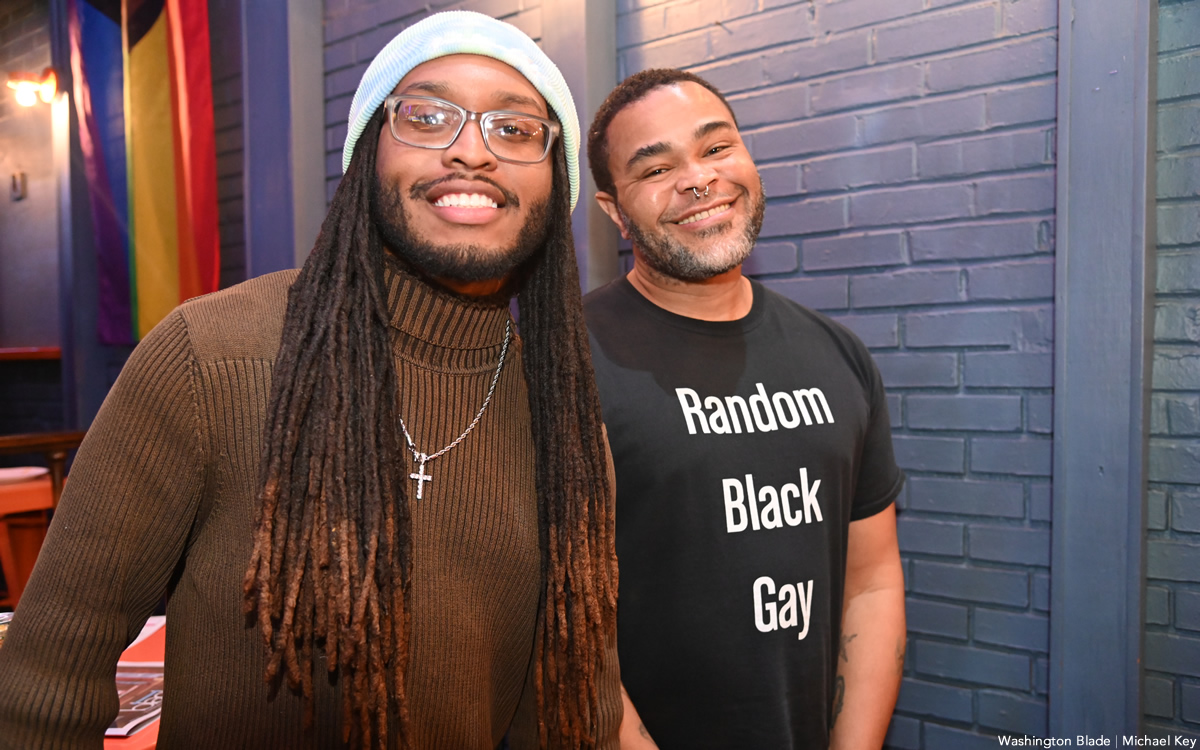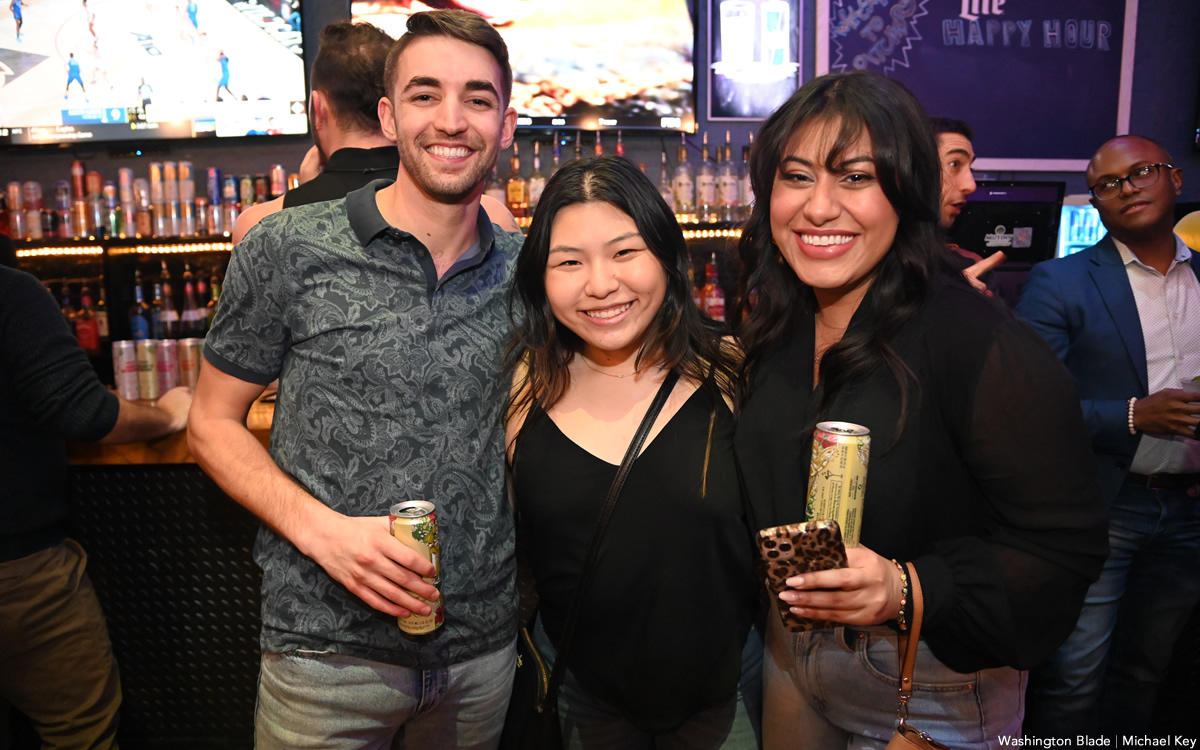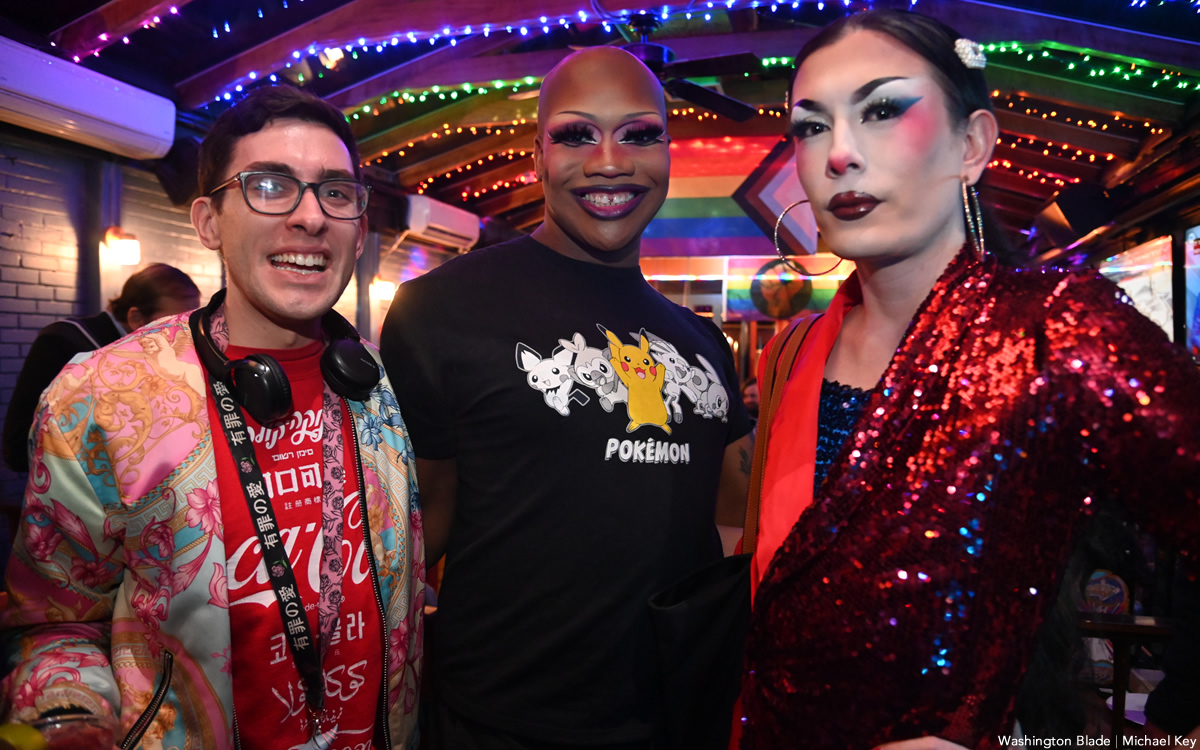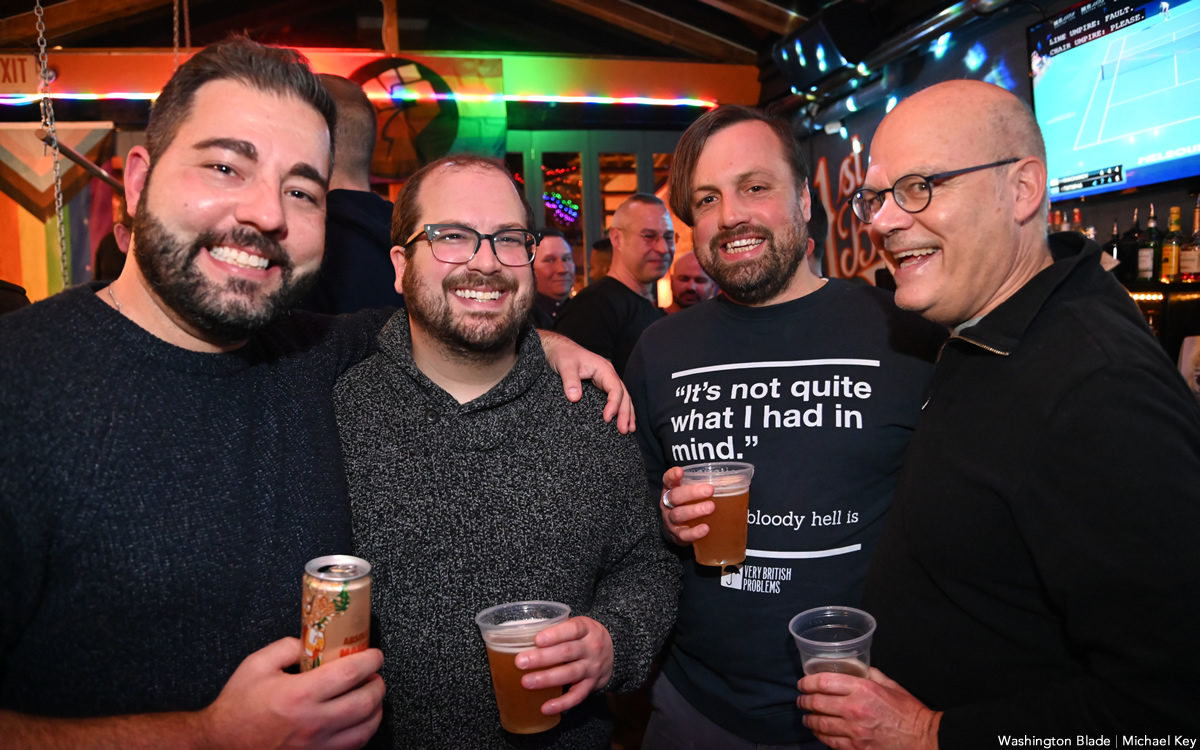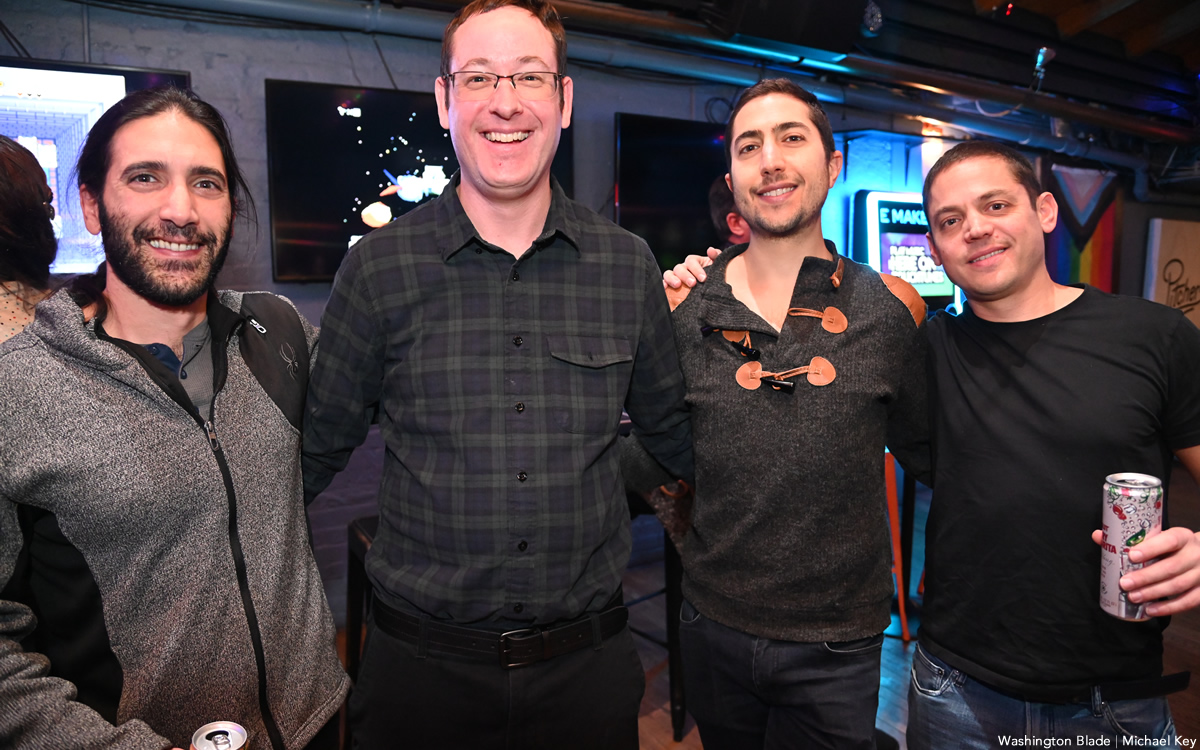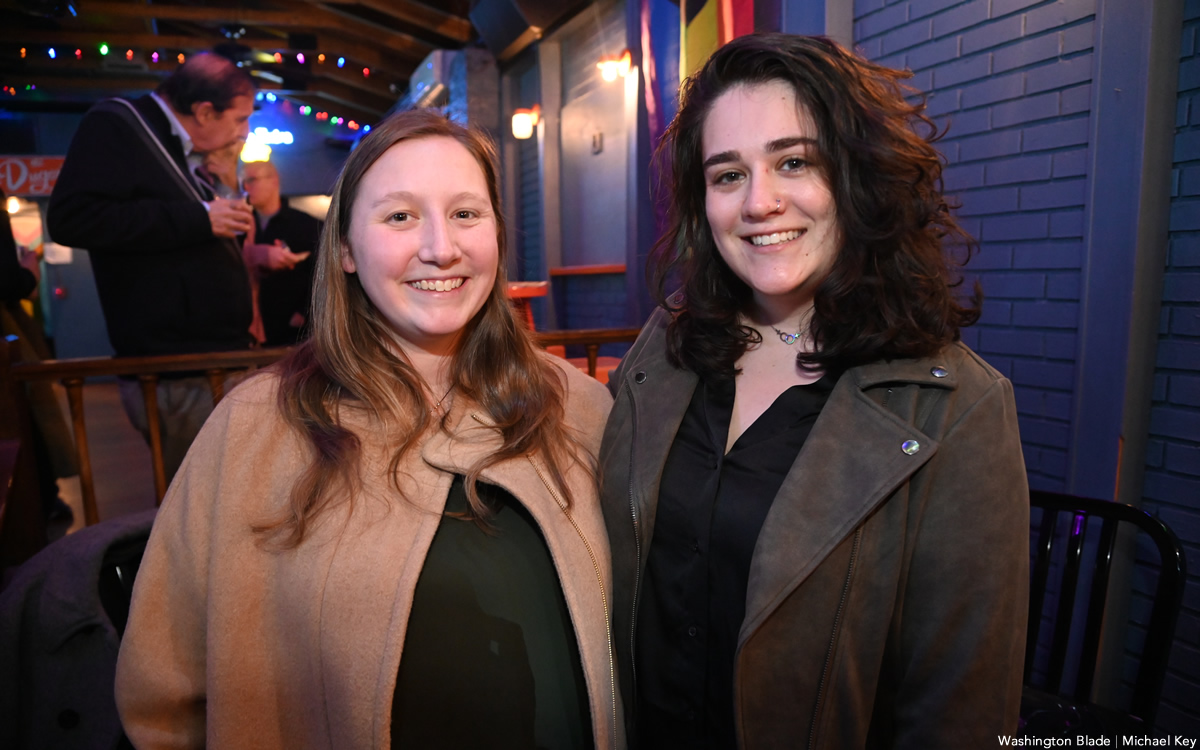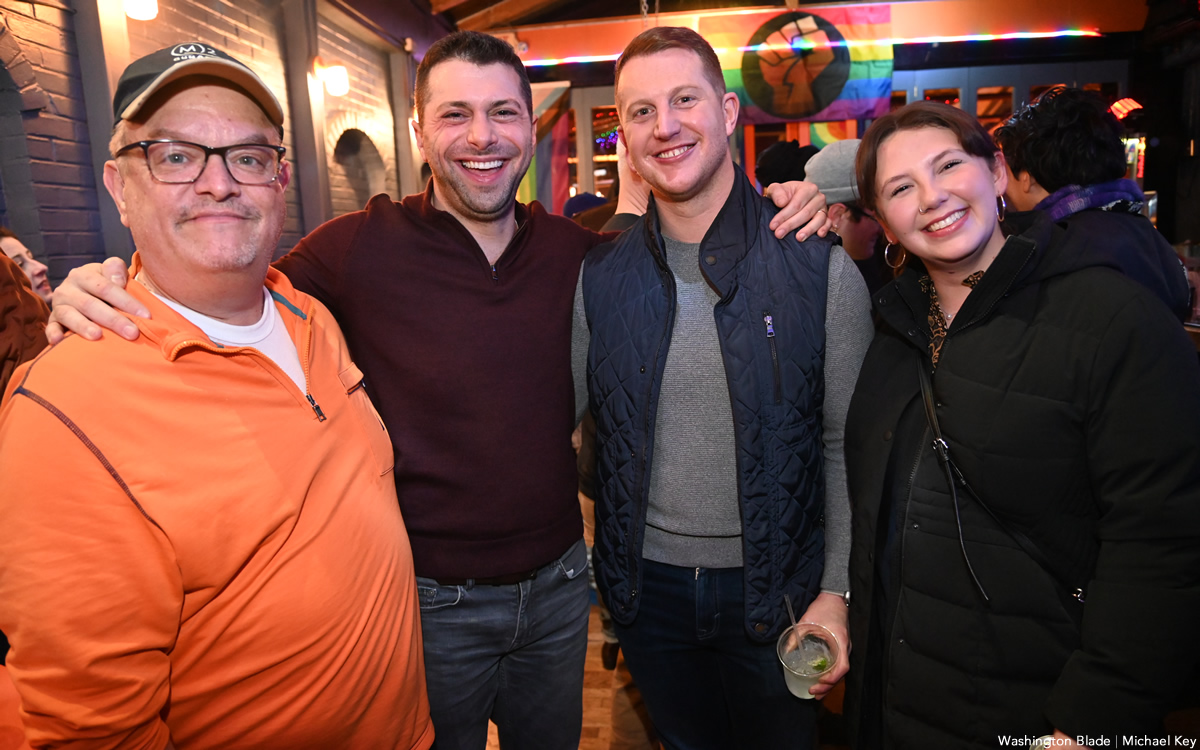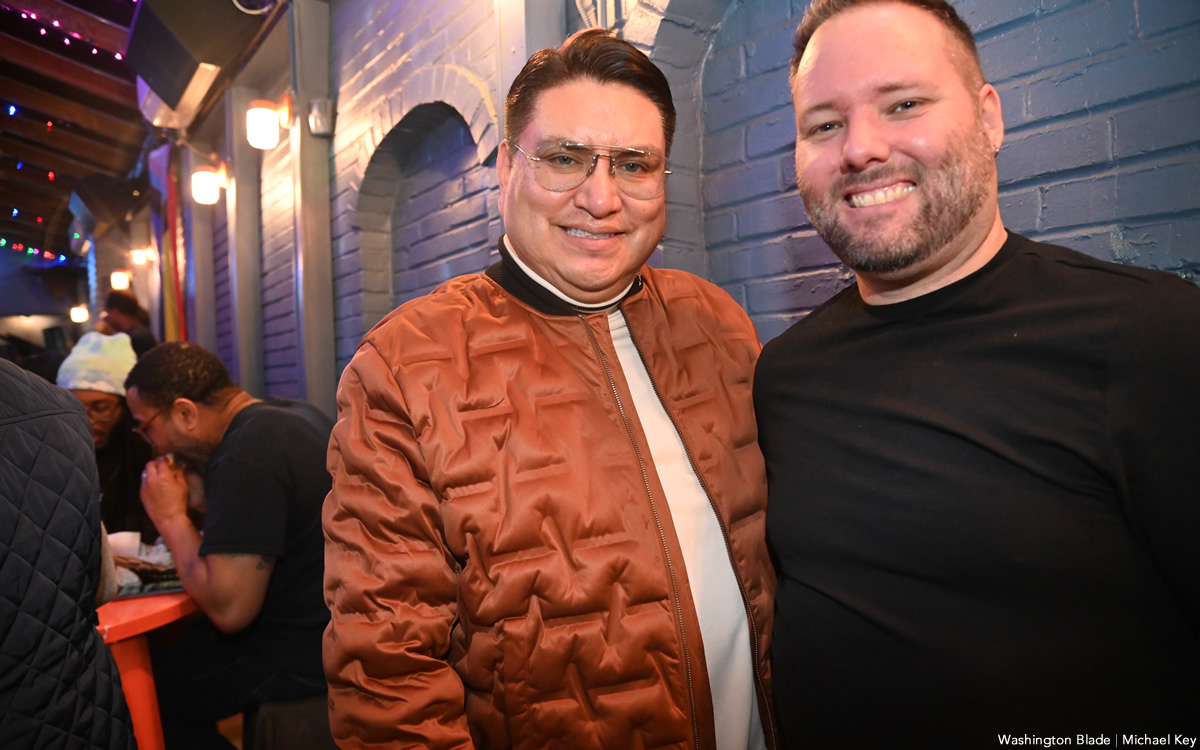 A balanced look at whether to have children
New book, 'So When are You Having Kids?' makes no judgments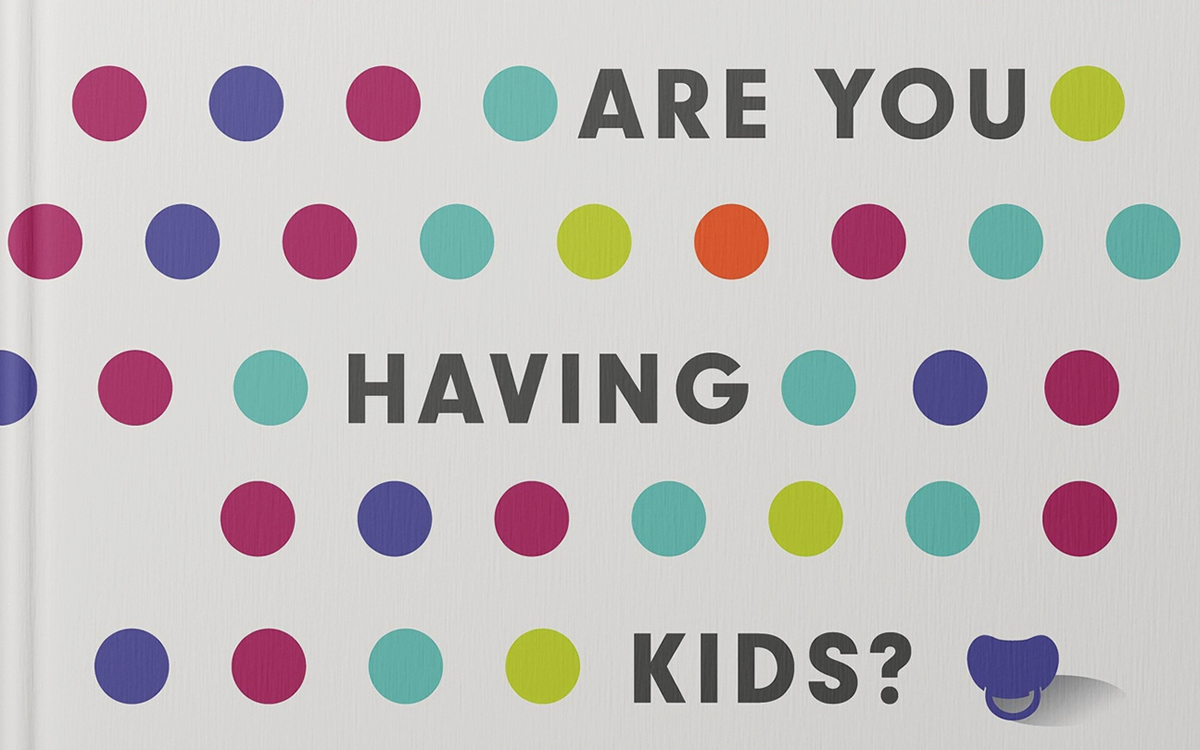 'So When are You Having Kids?'
By Jordan Davidson
c.2022, Sounds True, Macmillan
$28.99/356 pages
Your mother lingers way too long in the children's department.
She sighs over tiny suits and little sneakers, running her fingers along soft blankets, hugging plush animals. You know what she wants but you're not ready; she might be sure but you're not. Maybe baby for you or, with the new book "So When are You Having Kids?" by Jordan Davidson, maybe not.

It's the thorniest of decisions, "one of the biggest you'll ever make." It's personal, but even strangers want to know; the questions start in your 20s and end when you've acquiesced or aged, although having kids is not a given or a thing-by-committee. So how do you quiet the busybodies and make the right decision for yourself?
First, says Davidson, ask yourself if you even want children, and after you've looked inward, "it's worth looking outward" at expectations, culture, and things that "shape our understanding of parenthood." Ask around, to see why others had children but don't be surprised if you get cliches. Throw out the idea that children fulfill you or that they'll take care of you when you're old. Know that genetics, religion, and your parents' parenting styles will affect you; and that if you're queer or Black, there'll be other factors involved in having and raising a child.
Should you decide to the positive, you may still have reservations.
Don't give in to the romance of having kids; it's hard work, and expensive in both money and time. Remember that perceptions of good parenting have "shifted over time" and that having a childhood exactly like yours probably won't be an option for your kids. If you have a partner, communicate your thoughts, hopes, and divisions of household labor and childcare.
Finally, decide how you're going to become a parent. Will you give birth, choose IVF, adopt, foster, or kick the decision down the road?
Says Davidson, the mere ability to ask these questions and decide "is in many ways a privilege."
Chances are that if you hear a screaming baby, you have one of two reactions: you cringe and look for an exit, or you notice and shrug. Either way, "So When are You Having Kids?" is a book for you.
There are many, many parenting books on miles of shelves, and a number of books on being childless, but author Jordan Davidson pulls the two subjects together here with thoughtfulness, candor, inclusiveness, and a refreshing lack of judgment. This is a book that doesn't promise answers, though: it's meant to give readers – whether they want kids, don't, or are ambivalent – an in-one-place, balanced look at myths, truths, pros, cons, and rarely-considered points for an informed decision. It also, perhaps most importantly, offers comforting reminders that there is no right or wrong, no matter what Mom says.
"So When are You Having Kids?" is like having a big sister to bounce ideas with, or a break-out session in your living room. It's like asking Baby Maybe questions you didn't know you had. It's help when you need it in that department.
The Blade may receive commissions from qualifying purchases made via this post.
PHOTOS: SMYAL for the New Year
LGBTQ youth services organization holds fundraiser at Red Bear Brewing
The SMYAL Young Donors Committee held a fundraiser for the LGBTQ youth services organization Supporting and Mentoring Youth Advocates and Leaders (SMYAL) at Red Bear Brewing Company on Thursday, Jan. 26.
(Washington Blade photos by Michael Key)