New Selena Gomez effort 'Rare' catchy but lacking
Not quite the bold artistic statement needed to fully catapult singer to adult stardom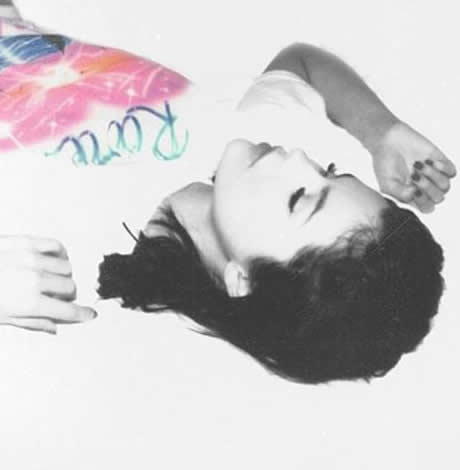 It's a bit like taking the temperature of pop music of the new decade. The first major pop release of 2020, Selena Gomez is out with her third studio album entitled "Rare." It's a well-leveraged, solid composition. The album contains a number of good songs, even if it fails to take any serious risks.
On the pop music scene, Selena Gomez is in good company. Like Miley Cyrus and Demi Lovato, the former Disney Channel star (which hovers somewhere between a hurdle and an asset) has had a number of hits since the conclusion show "Wizards of Waverly Place" where she played the lead as Alex. With Disney Plus's entry into the streaming world, Disney Channel stardom is likely to still give childhood celebrities like Gomez a boost.
But disentangling oneself from adolescent stardom and finding a more adult demographic is something many young artists struggle with. This is even true for performers performers like Niall Horan and Louis Tomlinson from One Direction, who have spent several years seeking after a more adult demographic. But this is a well-worn path for artists like Gomez. Miley Cyrus began transitioning to an older target demographic with her 2009 "The Time of Our Lives," which featured the endlessly played "Party in the U.S.A." But it wasn't until her the following album "Can't Be Tamed" that the break felt complete.
The case of Gomez is slightly different, and she released several albums with her dance-pop band Selena Gomez & the Scene. "Love You Like A Love Song" is perhaps still their most popular. Shortly after the group disbanded in 2012, Gomez's first solo album, "Stars Dance," was released in 2013. And it was met by immediate commercial success, landing at the No. 1 spot on the Billboard 200. And her 2015 follow-up album "Revival" quickly followed suit, with singles "Good for You (featuring A$AP Rocky)" and "Same Old Love," making her something of a pop force to be reckoned with. And her 2016 duet with Charlie Puth "We Don't Talk Anymore" has remained a fixture of radio play. But "Rare" is the singer's first full album release in nearly five years.
"Rare" is the third and titular single released from the album, cut and balanced with an eye toward radio play. While there is nothing vocally extraordinary going on — Gomez has this in common with Cyrus and Lovato — the production value is high and everything feels very polished.
But the heart of an album is so rarely found in the singles, which are more often than not sort of one-offs. Songs like "Dance Again," with its snappy baseline and dance rhythm, better capture of the aesthetic of the whole: a somewhat darkly colored, dance pop album with a glossy finish. "Kinda Crazy" pops in a mid-tempo groove and features very tasteful instrumentation: a touch of piano, a jazzy guitar riff that sets the tone and even horns. The singer's breathy vocals hover just slightly above the mix. It's one of the most nicely balanced pop songs in recent memory and a testament to the attention to detail that Gomez brings to her music. And it would be remiss not to mention "Cut You Off," a delightful Saturday morning breakfast-bop and relentless earworm. Humorously, the chorus repeats over and over: "So I gotta get/you out my head now."
The second single, "Look at Her Now," is more evidence of the masterful production and how far it take one in today's pop music scene. Artists like Kesha (whose new album drops at the end of the month) were pioneers in this regard. And phenomenal production covers myriad other sins. But "Look at Her Now" is the pop equivalent of a nursery rhyme when you peel back the smooth synth hooks: "Of course she was sad/but now she's glad she dodged a bullet/took a few years to soak up the tears/but look at her now, watch her go." And the chorus drones on the annoying "Mm-mm-mm, mm-mm-mm, mm-mm," nearly as bad as Justin Bieber's latest "Yummy."
That leaves us with the lead single, "Lose You To Love Me," which peaked at No. 1 on Billboard back in November. It stands apart from the rest of the album as a slower break-up anthem. It's the only track to really showcase Gomez's vocal power and it will ultimately make for an easy dance remix (or a dozen). Songs like it have guaranteed the commercial success of "Rare," and in turn Gomez's staying power. But I was hoping for a little something more from this album. It is a new decade, after all.
Live music returns to D.C.
9:30 club, The Anthem, Fillmore, and more fill up calendars for fall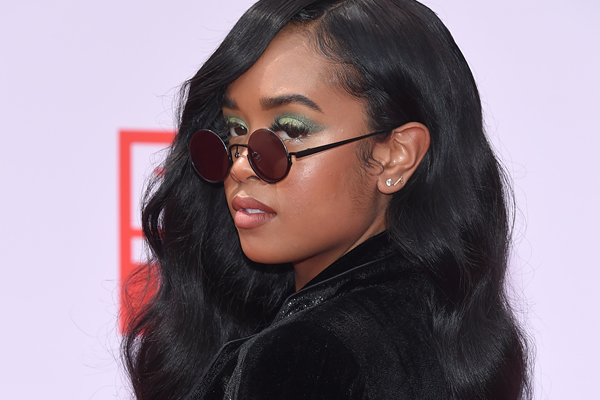 Fall is almost here. And, with cooler weather fast approaching and more people getting vaccinated, many venues have decided to go full force with their programming. Here are a few events you should make sure to mark in your calendar.
The Anthem
Juanes will grace The Anthem's stage on Tuesday, Sept. 21 for his Origen Tour. The show begins at 8 p.m. and tickets can be purchased for $55 on Ticketmaster.
Other fall highlights include: Violent Femmes with Flogging Molly on Sept. 26 at 6:30 p.m.; Dead Can Dance on Oct. 11 at 8 p.m.; HER – Gabi Wilson on Oct. 25; and former TV anchor Katie Couric brings her book tour to the venue on Oct. 30 at 7:30 p.m.
9:30 Club/Merriweather
Bob Mould returns to 9:30 to perform along with Kestrels on Sept. 18; Tinashe brings her "333 Tour" on Oct. 3; Alec Benjamin sold out his first show on Oct. 4 so a second has been added for Oct. 5; and for all the '90s fans, White Ford Bronco performs Oct. 15.
"92Q End of Summer Jam Featuring Future" will be at the Merriweather Post Pavilion on Sunday, Sept. 19. This event will feature prominent artists including rappers Future, City Girls, Moneybagg Yo, and 42 Dugg. Doors open at 6:30 p.m. and the concert begins at 8 p.m. Tickets are selling for as low as $99, and you can purchase them on Ticketmaster.
U Street Music Hall will present Luttrell on Saturday, Sept. 25. At 10:00p.m. D.C. DJ Sabeel Cohan will also play a set at the show. Tickets are available on Ticketmaster and cost $20.
Fillmore
Jack Harlow, who recently featured on gay singer Lil Nas X's song "Industry Baby," will be performing at Fillmore on Saturday, Sept. 18 for his Crème de la Crème Tour. Babyface Ray and Mavi will be performing as well. This standing room only event begins at 7:30 p.m. and tickets are $29.50. For more information, visit Fillmore's website.
Tanzanian superstar and BET Best International Act award nominee Diamond Platnumz will perform on Sunday, Oct. 10 at 7 p.m. Tickets are as low as $39.99 for general admission. This event is a standing room only event. More information is available on Fillmore's website.
Fillmore will also present Nigerian singer Omah Lay on Monday, Sept. 27. Tickets are $27 and doors open at 8 p.m. This is a standing room only event.
Dance Gavin Dance will play at Fillmore as part of their Afterburner Tour on Wednesday, Sept. 29. Doors open at 6 p.m. and tickets can be purchased for $29.50 on Fillmore's website.
Howard Theatre
Jay Electronica and Smoke DZA will perform at the Howard Theatre on Saturday, Sept. 18 at 9 p.m. A-King will host the event. Doors open at 7 p.m. and the concert begins at 9 p.m. Advance tickets cost $25 and can be purchased on the Howard Theatre's website.
Grammy Award-winning singer iLe will bring some bolero tunes to the Howard Theatre on Friday, Oct. 1 at 8 p.m. Doors open at 6 p.m. and tickets cost $39. Visit the Howard Theatre's website for more information.
"The Biggest '90s Party Ever" will be hosted on Saturday, Oct. 9 at 8:15 p.m. Join the Howard Theatre in your best '90s-inspired attire for a night of nostalgic vibes and '90s tunes. Advance tickets are $34.99 and tickets purchased the day of the event will be $60. For more information, visit the Howard's website.
Musical adventurer Rufus Wainwright returns to touring, plays D.C. Sept. 28
From Judy to Shakespeare to opera, gay wunderkind embraces it all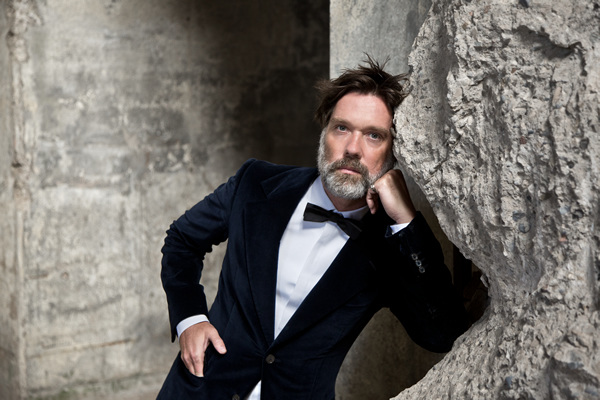 Rufus Wainwright and Jose Gonzalez
Unfollow the Rules in the Local Valley Tour
The Anthem
901 Wharf St., S.W.
Tuesday, Sept. 28
8 p.m. (doors: 630)
$55-75
ticketsonsale.com
theanthemdc.com
rufuswainright.com
After some artistic detours — in 2018, a second opera; before that, an album of songs based on Shakespearean sonnets in 2016 — Rufus Wainwright returned to his "regular" music in July 2020 with the release of his 10th studio album "Unfollow the Rules," which was critically embraced and nominated for a Grammy.
A live album of the "Unfollow" material dubbed "The Paramour Sessions" was released Sept. 10.
Wainwright, 48, spoke to the Blade by phone on Sept. 1 from Nashville where he had a City Winery show that night as part of his "Unfollow the Rules Tour." He joins Jose Gonzalez for the "Unfollow the Rules in the Local Valley Tour," a co-headlining, 10-city mini-tour, next week. They play The Anthem on Sept. 28. Then Wainwright, who's been publicly out since his eponymous debut album dropped in 1998, will resume his solo tour next month in the U.K. His comments have been slightly edited.
WASHINGTON BLADE: You're back on the road. What have the audiences been like?
RUFUS WAINWRIGHT: Well, they're very excited. … There's definitely a palpable sense of appreciation and excitement. And it's good to be back.
BLADE: Do you feel safer singing more of the new album now that it's been out a year and people have had time to absorb it? Is that easier than trying to sing more of it when it's just out?
WAINWRIGHT: I definitely enjoy the whole kind of common knowledge thing now that exists with this album. And certainly having this other record, "The Paramour Sessions," to promote as well, which is just another take on some of the same material. One can also go on a bit of a deeper dive. You know, this album actually did very well critically, it was nominated for a Grammy and a lot of people consider it a seminal work for me. I think it can handle that stretch.
BLADE: Do the new songs dovetail fairly naturally with your older songs in a set?
WAINWRIGHT: Yeah, I mean, this album is very much related to my first album. I'm not going to be doing my first album in the show, but it's kind of a return to my California roots. You know, where I began my career over 20 years ago. The songs are answers in a way to some of the questions raised on the first album. … I'm not singing them back to back or anything, but a lot of my fans have followed me from the beginning so we all get it.
BLADE: How did "Unfollow the Rules: The Paramour Sessions" come about?
WAINWRIGHT: When the album was released, we still wanted to do something special online so we made this film doing a lot of the songs with a smaller ensemble at this incredible Hollywood mansion. This was at the height of the pandemic, possibly slightly illegally in the sense that we weren't necessarily supposed to be working. But people needed to do something, you know, to get their heads out of the chaos. This was last summer during the Black Lives Matter protests and just the heat of those fires that were about to ignite, there was a very intense atmosphere and I do feel strongly that some of that drama is possibly on the recording. At least I think there's this sort of depth there that can only come out of something like that.
BLADE: Did it seem relatively easy returning to quote-unquote pop music after writing opera?
WAINWRIGHT: Yeah. One of the great gifts of me writing opera, which I will continue to do intermittently, is that it gave me a whole new appreciation of where I came from and all the freedoms I have in the pop world. I'm very grateful for my work in the songwriting universe and all the freedom that comes with it.
BLADE: Are you co-headlining this tour with Jose Gonzalez?
WAINWRIGHT: Yes. It will be nice to be out with a brilliant songwriter and singer. It's been a while since I've done this sort of thing. When I began my career, it was more the norm to be part of a lineup.
BLADE: Do you know him? Will you sing anything together?
WAINWRIGHT: We haven't met but I think it will be a very emotional meeting in a way, because it's been a long time coming.
BLADE: What was it like revisiting the Judy (Garland) album last summer and on her birthday no less? (Wainwright recreated Garland's famous live Carnegie Hall album in 2007.)
WAINWRIGHT: It was a thrill. How many people can claim to have sang the same songs in the same room where she recorded a lot of them and on the actual microphone that she used with Renee Zellweger (who won an Oscar for the 2019 biopic "Judy") as a captive audience. So yeah, I just felt a lot of gratitude and felt very privileged to be able to go on that journey. So yes, in honor of Judy, but the main thread that I'm actually worshipping is the material itself whether it's Gershwin or Berlin. They inspire me, as a songwriter myself, to keep the bar fairly high.
BLADE: You've hinted in other interviews that you want to write a Broadway musical and perhaps a ballet. You've written two operas. Where does this drive come from to conquer such ambitious and disparate art forms?
WAINWRIGHT: Well obviously with COVID, touring was suspended for a while, so it was a chance to try to advance the Broadway jalopy, which I've been trying to do for a while. There are about three or four projects that I have in the works that unfortunately I can't talk about too much, but what I can say is that there is a wholehearted effort going on to, you know, secure my place on the Great White Way one way or another. It's something people have been after me to do over the years because they say my music already has that sensibility. So I'm finally kind of doing my homework now.
BLADE: And whether it's Broadway or opera, what are the gatekeepers like in those arenas? Since you're a known entity, is it easy to at least get a pitch meeting? How does it work?
WAINWRIGHT: Well they're very different. I'm happy that I went into the opera world first. My first opera has been done seven times all over the world and my second one has other productions coming, so it's been a success. Not everybody adores my work, but it made an impact and it seems to be continuing on so that's all you can ask for anyway. I'm happy I did it, but it's a very, very tough battle. The standards are very, very high, which is actually a good thing. With Broadway, I think there's a whole financial element to it where people are looking to make a fortune off of these shows, so that's kind of new for me and something I have to be cognitive of.
BLADE: You said in another interview that the classical world could be poisonous at times. How so?
WAINWRIGHT: I meant it was the opposite of what I believed it was going to be. I had a very nice view of the classical world, and I've adored opera for most of my life. I thought I would be able to unleash my talents and it would be accepted and appreciated and I would be, you know, brought into the fold when in fact, it was the opposite. They were very, very dubious to me and very protective of their sacred cows, so it was a real rude awakening. It's a very cliquish environment and everybody kind of knows everybody. So if somebody wanted to poison the well, they can and then it spreads to this massive disease about you and they're able to spread it very easily. So the happy story is that it survived and thrived and I guess what doesn't kill you makes you stronger.
BLADE: Whether they're fans or not, most people would concur your songs are fairly intelligent. Are art and culture and society in general getting dumbed down a little more each year?
WAINWRIGHT: I think there are some aspects that need some attending to for sure. I mean in the pop songwriting world, I'd say lyrics are really under threat. When you look at the generation that's about to exit — people like Bob Dylan, Joni Mitchell, and the ones who have left us, like Bowie, and so forth, lyrics were really kind of the most brilliant jewel in the art form and now they're just so throwaway. I don't profess to be the world's greatest lyricist or anything, but I do try very hard and I wouldn't say the age we're in is a golden age of the word. But maybe there are other art forms, like fashion or something perhaps, that are at their peak now, who knows?
BLADE: Was it hard to maintain sobriety during lockdown last year?
WAINWRIGHT: No. My wonderful husband (Jorn Weisbrodt, whom Wainwright married in 2012), he's not about alcohol at all. He doesn't drink because he just doesn't need to. And I do Zoom meetings here and there. So I thank my lucky stars it wasn't. It would have been hard to contend with alcohol as well as COVID.
BLADE: How's your daughter? What's she excited about these days? (Wainwright's daughter Viva is 10)
WAINWRIGHT: Oh, she's into horseback riding. She loves Tina Turner. She loves to draw. She's actually really happy to be back in school and hanging out with her friends.
BLADE: How often do you talk to your dad on average? (Wainwright is the son of Loudon Wainwright III, an acclaimed singer/songwriter.)
WAINWRIGHT: We try to talk once a week. We've kind of made it into this calendar item and it works really well that way. Just to touch base and see how we're doing. Other times we'll get into more sensitive territory. I think especially since losing my mother, I'm just aware that it's a finite amount of time these people are going to be around, so you might as well spend time with them while you can.
BLADE: How closely do you follow current pop music? Is there anybody who particularly excites you?
WAINWRIGHT: I do. I like Perfume Genius and Lana Del Rey. And I like The Weeknd. When those songs come on, I'm like, "Wow, that's a real hit." I admire that because I've never been able to crack that nut, nor do I think I probably ever will.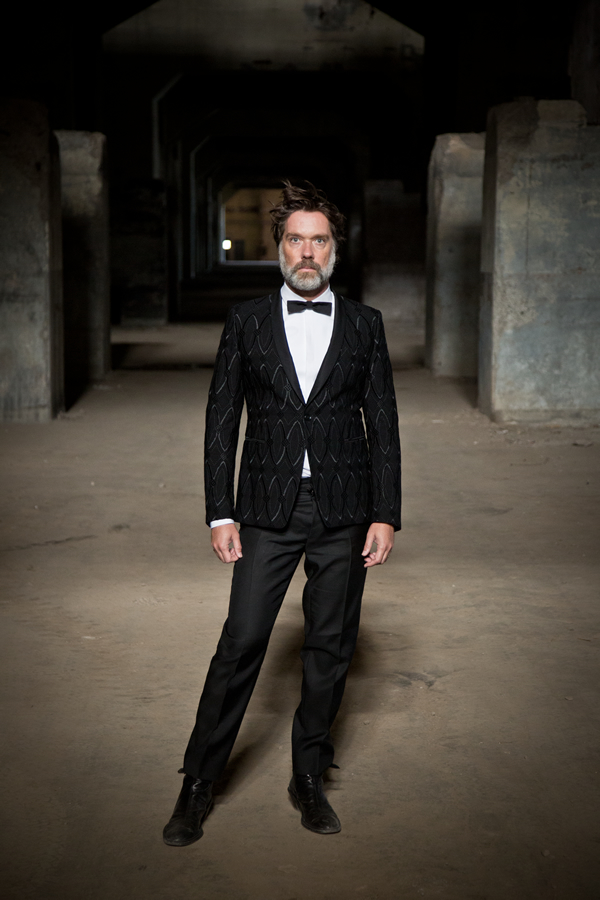 Hey gurl, it's Randy Rainbow!
Parody star on Trump, Barbra, Biden, and more as he preps concert tour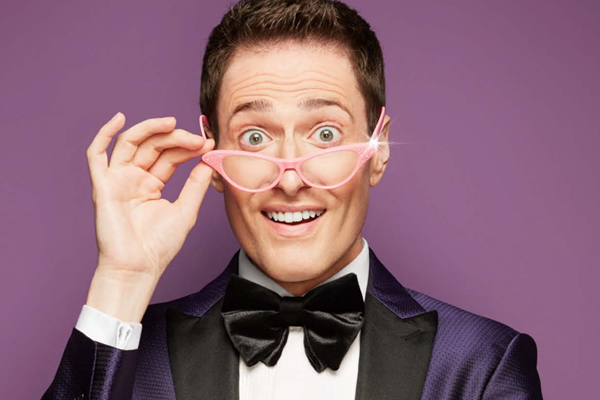 For many like-minded people, gay and straight, there was a ray of light and joy during the four years of Trump's reign of terror. Shining brightly through the seemingly impenetrable dark storm clouds, Randy Rainbow burst forth with colorful parody songs and videos that provided endless sources of laughs. His multitude of devoted fans and followers looked forward to Rainbow's brilliantly executed audio/visual treats, as catchy as they were thought provoking. Hard at work on the follow-up to his 2019 debut album "Hey Gurl, It's Christmas," as well as working on the plans for his multi-city concert tour, Randy was gracious enough to answer a few questions. He performs at the Warner Theatre on Oct. 8 and 9. Tickets start at $52 and are still available at ticketsonsale.com.
BLADE: Randy, I'd like to begin by asking you to say a few words about the process of selecting a song for your parody lyrics, and if there's ever been a song that you really wanted to use but had to abandon because it wasn't a good fit?
RANDY RAINBOW: I'm a show queen! I naturally think in show tunes. I've just sort of been conditioned through the years, starting at home with my mom who's always loved the genre, to naturally find the musical theater parallel to any situation, be it in my personal life or on the world stage. That's the easy part. A few times I have written songs and didn't release them because the news had shifted to focus on something else. It's rare, but it has happened.
BLADE: Are you bombarded by suggestions of songs to parody from friends and fans, and if so, have you ever used any of them?
RAINBOW: Yes, and it's led to a few repeats. I had already done a parody of the song "Tradition" from "Fiddler on the Roof," but then when the word "sedition" came into the zeitgeist, thanks to you-know-who, everyone was clamoring for a reprise. Same happened with my "Kamala" parody to the tune of "Camelot," which I'd used a few years back for Kavanaugh.
BLADE: The last time we spoke was in 2019 around the time you released your debut album, "Hey Gurl, It's Christmas." Looking back on the experience of making that record, how would you rate it?
RAINBOW: I loved it so much I'm doing it again!
BLADE: I was told that you are now busy in the recording studio working on your new album. What can you tell the readers about it?
RAINBOW: There are some amazing collaborations on this one. I'm dueting with guest stars like Bernadette Peters, Josh Gad, Sean Hayes, and Tituss Burgess. I've also written two new original songs with Marc Shaiman and Alan Menken. Can you believe?! It's called "A Little Brains, A Little Talent" and will be released later this year through Broadway Records. Stand by!
BLADE: How much of your upcoming tour will revolve around the songs on the new album?
RAINBOW: I am actually working on that right now. I definitely want to include some of the new songs, but there will be plenty of my "greatest hits" in there, too.
BLADE: You are an incredibly prolific artist. Did being isolated during the COVID-19 pandemic cause you to be more productive or did your productivity remain the same?
RAINBOW: Believe it or not, 2020 was a very busy year for me artistically. In addition to the videos, I began writing my first memoir, recording the new album, launching a new podcast – it goes on. I am so grateful.
BLADE: Many folks baked sourdough bread during the shutdown. Are you one of them?
RAINBOW: Hell, no! I did what everyone else in New York City does, order take-out [laughs]!
BLADE: Because "45" was such an endless source of inspiration, do you find yourself missing him?
RAINBOW: [Long pause] Are you for real right now?
BLADE: Do you know if "45," or anyone in his circle, was aware of your songs and videos?
RAINBOW: I've been told by some reliable sources that there were, and continue to be, a few fans of mine on Team Trump. I have to assume Melania.
BLADE: Is it difficult to parody Joe Biden because he's such a likable and seemingly effective POTUS?
RAINBOW: I don't set out to parody (the) POTUS, specifically. Trump was just an endless source of comedy. Believe me, there are still many in Washington that offer those OMG moments.
BLADE: You are doing two dates in Washington, D.C. Because of its deeply political roots, do you find the D.C. audiences to be different from other audiences?
RAINBOW: Well, they are in the thick of it, aren't they? Let's just say they seem to have an even deeper appreciation for me and my work.
BLADE: You also have an upcoming concert date in Fort Lauderdale. What does it mean to you when you perform for the hometown crowd in Broward County?
RAINBOW: It's incredibly special, as you can imagine. And, of course, my mom will be in the audience.
BLADE: What did it mean to you when Barbra Streisand tweeted about your "Marjorie Taylor Greene" video?
RAINBOW: Barbra has now tweeted me twice, I'll have you know! I was even asked by her team to create a video celebrating the release of her new album. I mean. I can't believe it! It's BARBRA! She's my only religion.
BLADE: Have you recently heard from any other celebrities, either those who have been the subject of your videos or just as fans?
RAINBOW: I get lots of support from my fancy, famous friends every time I release a video and I love them for it. I also always get a note from another of my idols, Carol Burnett. She and my mom have become pen pals!