Sundance to include LGBTQ panels by Outfest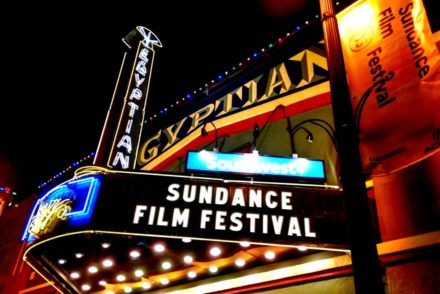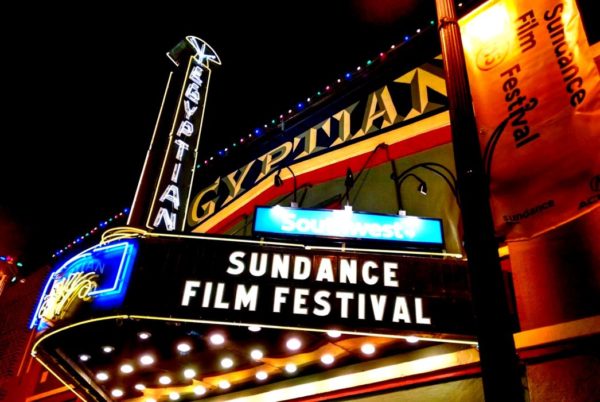 LA's Outfest has been hosting a famous Queer Brunch at the Sundance Film Festival for years, but this year the organization has announced plans to expand its presence there for the first time in more than a decade.
The world-renowned LGBTQ Film Festival announced Tuesday that it was launching the Outfest House @ Sundance, an afternoon of celebration and education for festival alumni, community and fans of cinema. Celebrating the LGBTQ films at Sundance, Taking place in the heart of the festival at Kimball Terrace (675 Main Street in Park City, Utah), it will offer a program of panels and discussions with industry professionals, exploring the history, politics, and purpose of queer cinema.
The panels include:
THE PAST AND FUTURE OF QUEER CINEMA
A panel discussion moderated film critic and scholar B. Ruby Rich, who almost three decades ago coined the term "New Queer Cinema" to describe the 90s wave of boundary-pushing filmmaking from queer artists like Cheryl Dunye, Gregg Araki, and Isaac Julien. She will lead a discussion with filmmakers whose work spans that 30 year period, as well as talents who represent the future of queer filmmaking. Panelists include filmmaker Andrew Ahn ("Spa Night," "Driveways"), producer Christine Vachon ("Go Fish," "Boys Don't Cry," Sundance 2020 selection "Shirley"), and filmmaker Tom Dolby ("Last Weekend," "The Artist's Wife," Executive Producer, "Call Me By Your Name").
THE POLITICS OF QUEERNESS
This one is described by Oufest as follows: "Existing as an out member of the LGBTQIA+ family, and putting our stories onscreen, are inherently political acts. There is virtually no country on Earth where the basic rights of our community are not consistently up for debate in the political sphere, and ensuring our voices continue to be heard in that debate through queer storytelling and activism unites the talent on this panel." The conversation will include queer filmmakers, actors, and activists featured in Sundance 2020 films, moderated by Zackary Drucker. Among the participants are Levan Akin and Levan Gelbakhiani (director and lead actor, respectively, "And Then We Danced"), and Jen Richards (actor, HBO's "Mrs. Fletcher," Netflix's "Tales of the City").
THE FULL RAINBOW: CENTERING UNDER-REPRESENTED QUEER VOICES
Exploring the topic of visibility in today's media landscape, this panel will include discussion of both the strides that have been made with intersectional representation on screen and the long road still ahead to achieve true parity. As Outfest puts it, "On the heels of yet another #OscarsSoWhite, we ask: how do we make it past the gatekeepers to have our stories seen and heard?" Queer and trans artists and filmmakers representative of underserved communities will candidly discuss authentic storytelling, their experiences working in the industry, and how opportunities have changed in the past few years. Moderated by Tre'vell Anderson, the panelists will include Justin Simien and Angel Lopez (both of Sundance 2020 selection "Bad Hair," and Dear White People), Rain Valdez ("Razor Tongue," "Why Women Kill," "Transparent"), and Wilson Cruz ("My So-Called Life," "Star Trek: Discovery," "Visible: Out on Television"), with possible "surprise guests" teased in the lineup.
The Outfest House @ Sundance has WarnerMedia as House Sponsor and the Los Angeles Times as Media Sponsor. Lyft, Adobe, Storyblaster, Post Hub and Vybes are the Event Sponsors, and Rava Wines is featured as well.
The programming is presented in partnership with Apple TV Plus' "Visible: Out on Television."
The Sundance Film Festival happens in Park City, UT, January 23 – February 2. Outfest [email protected] Sundance will follow the Outfest Queer Brunch (10am-12:30pm) from 2-5:30pm on January 26.
For more details visit the Outfest website.
10 LGBTQ events this week
Cupid's Undie Run among highlights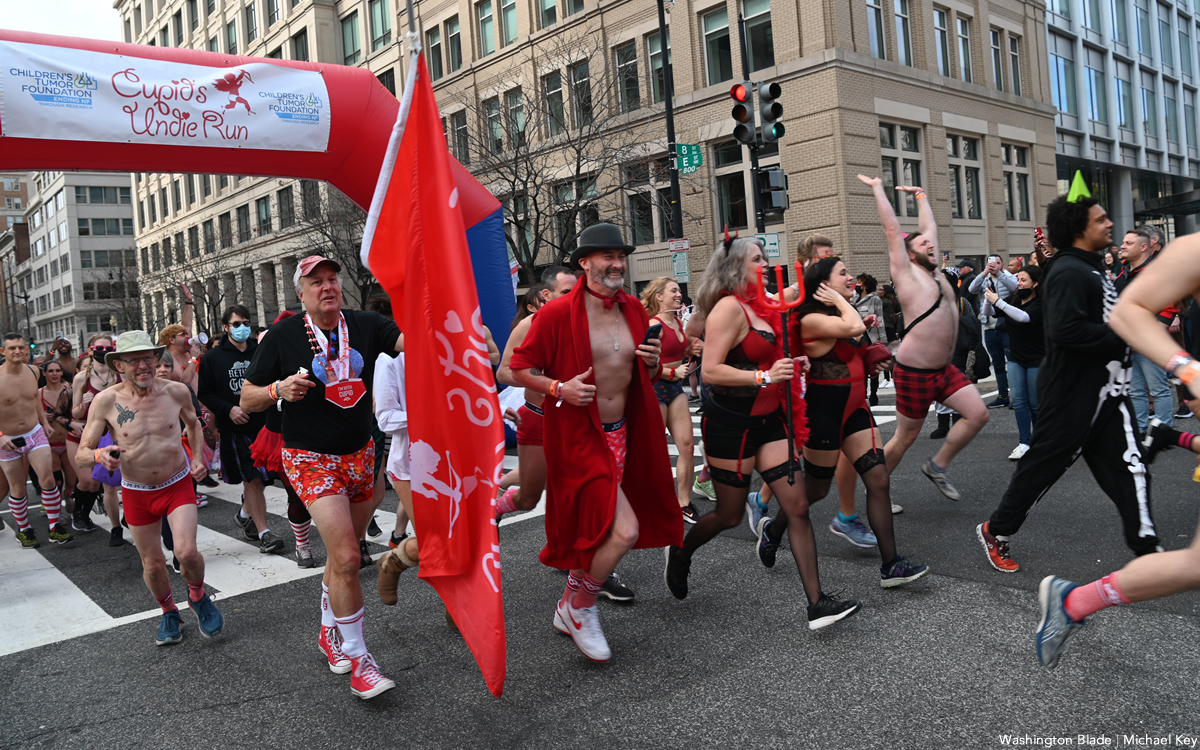 Below are our picks for some of the most fun and creative things to do this week in the DMV that are of special interest to the LGBTQ community.
---
JR.'s Showtunes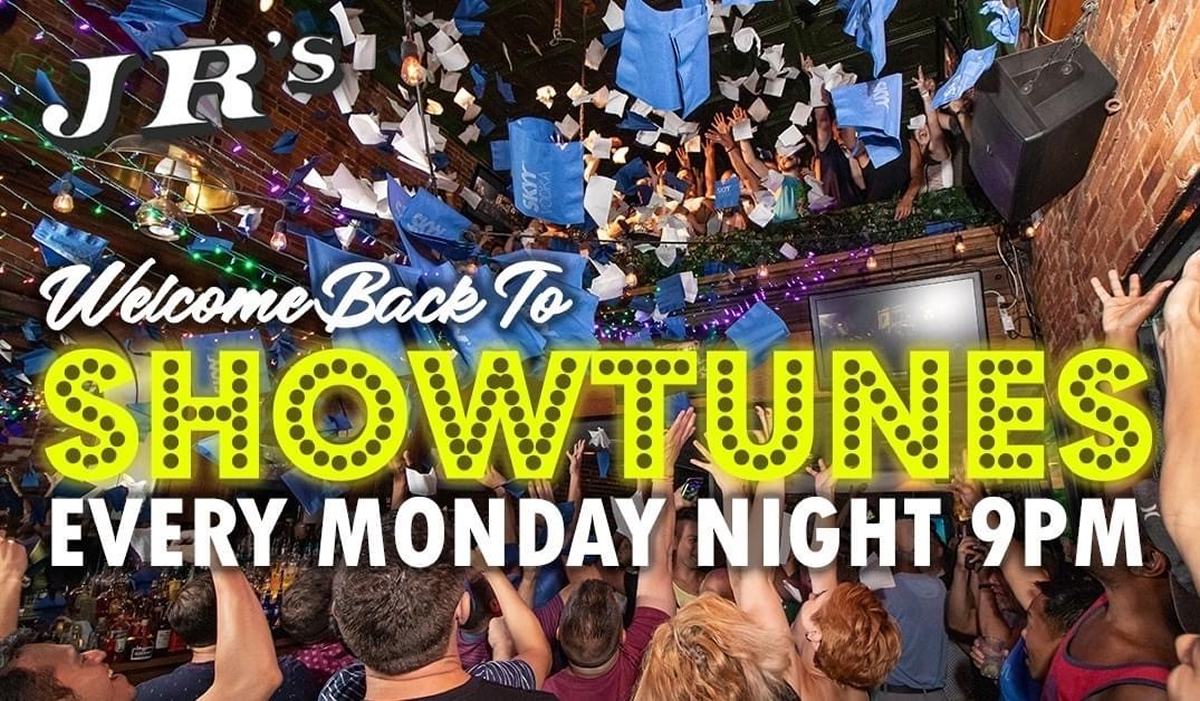 Monday, February 6
9 p.m.
JR.'s Bar
1519 17th Street, N.W.
Facebook
Join your friends to belt out your favorite showtunes at the neighborhood LGBTQ venue, JR.'s.
---
Queer Trivia!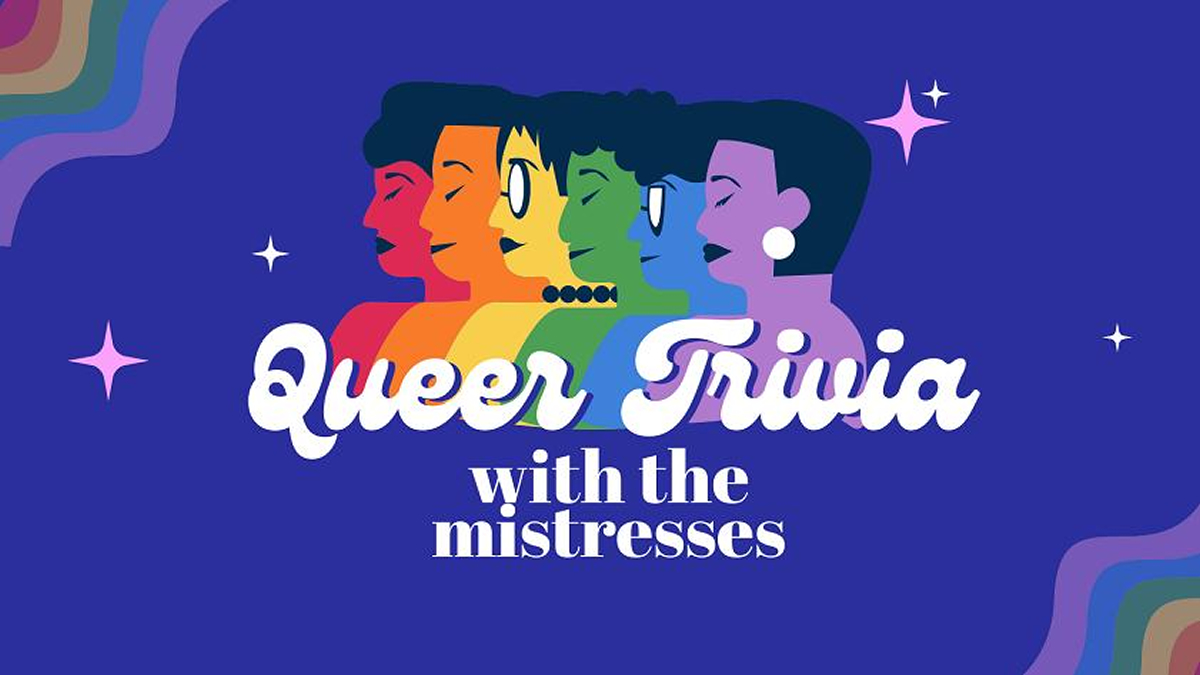 Wednesday, February 8
7 p.m.
The Dew Drop Inn
2810 8 the Street, N.E.
Facebook
The Mistresses lead a game of trivia on all things LGBTQ.
---
Drag Bingo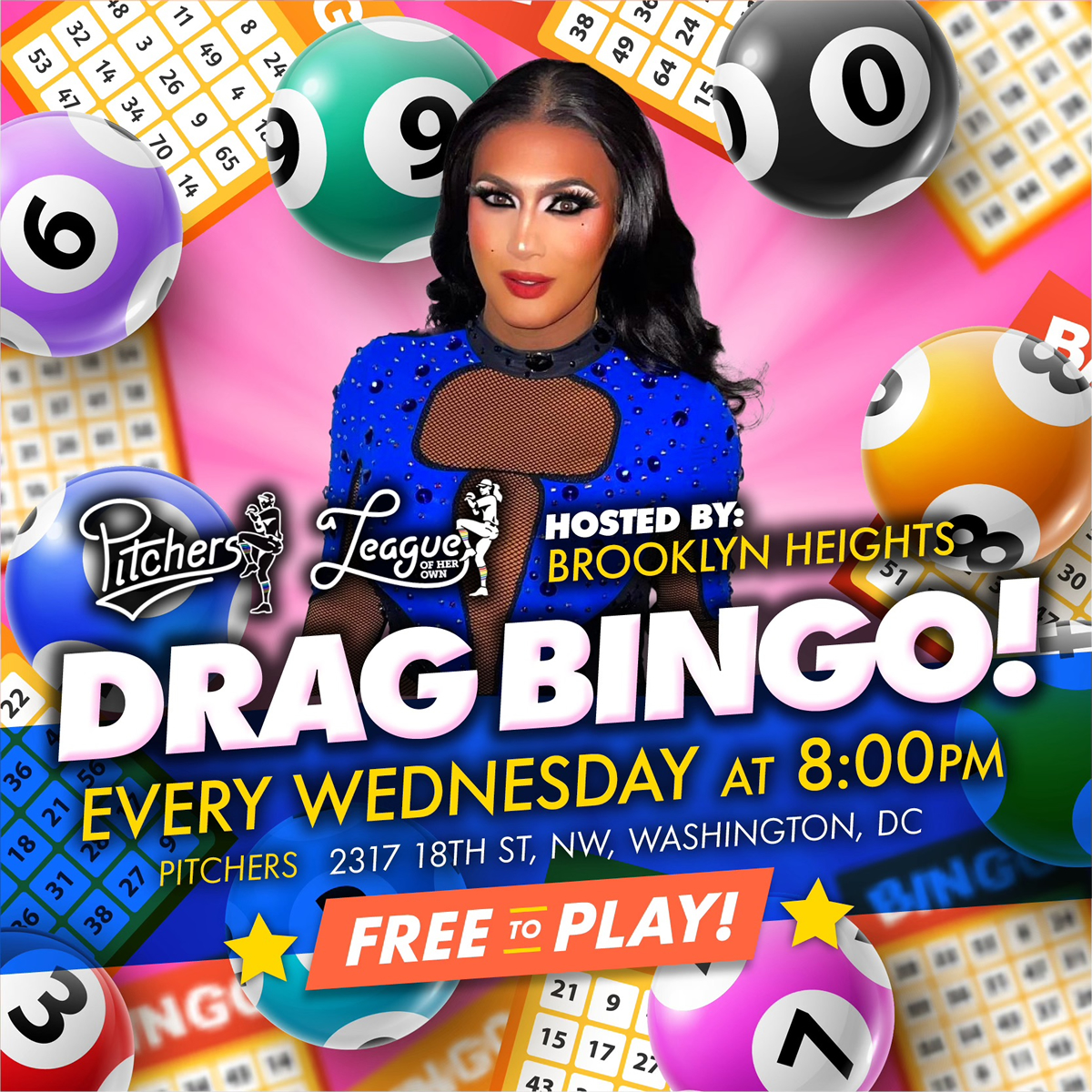 Wednesday, February 8
8-11 p.m.
Pitchers DC
2317 18th Street, N.W.
Facebook 
Brooklyn Heights hosts free games of bingo at Pitchers on Wednesday.
---
Ultimate TayTay Party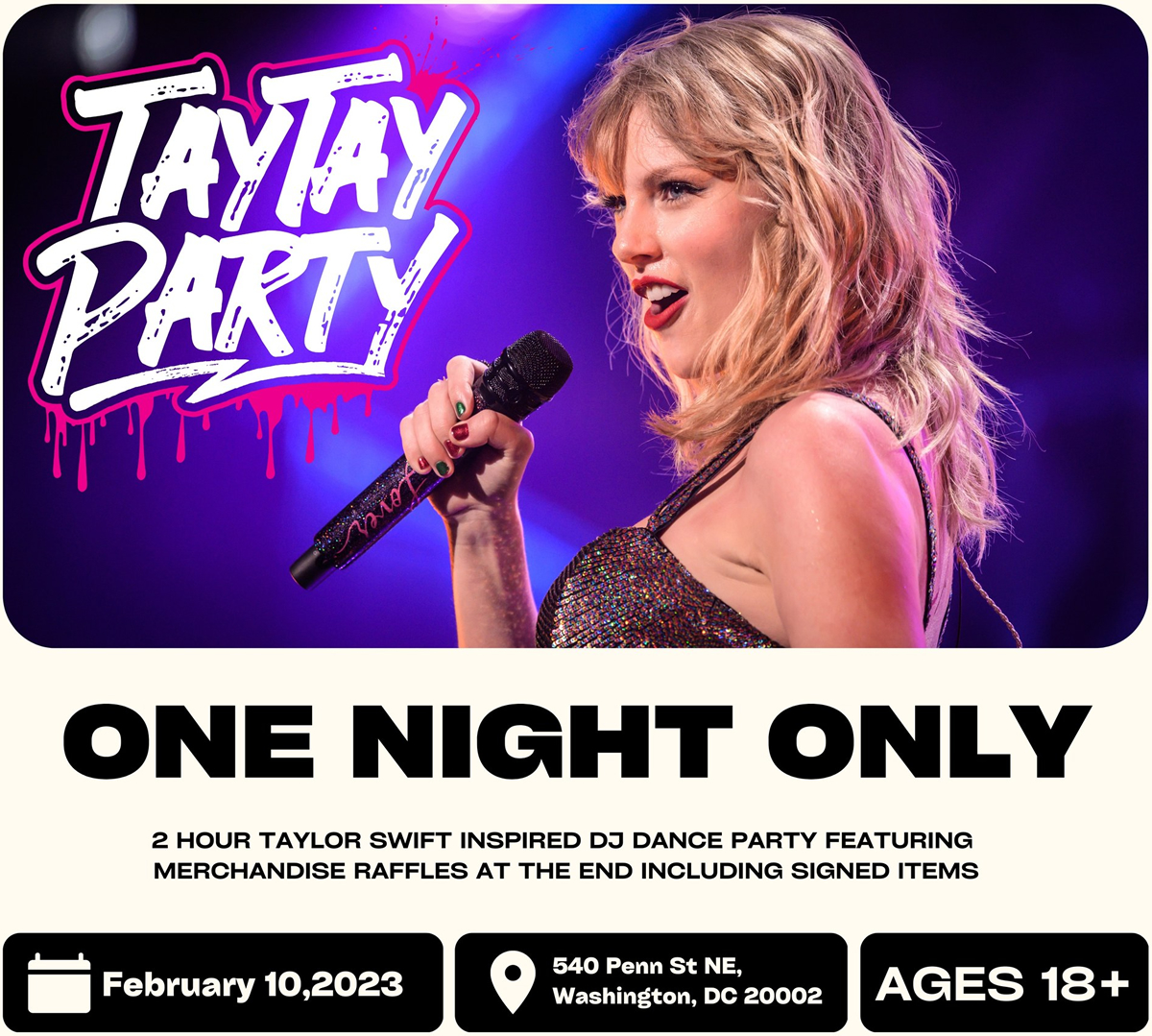 Friday, February 10
10 p.m.
Songbyrd Music House
540 Penn Street, N.E.
18+ / $25 advance / $30 door
Facebook | Tickets
Show your appreciation for Taylor Swift at a DJ dance party at Songbyrd Music House on Friday.
---
Cupid's Undie Run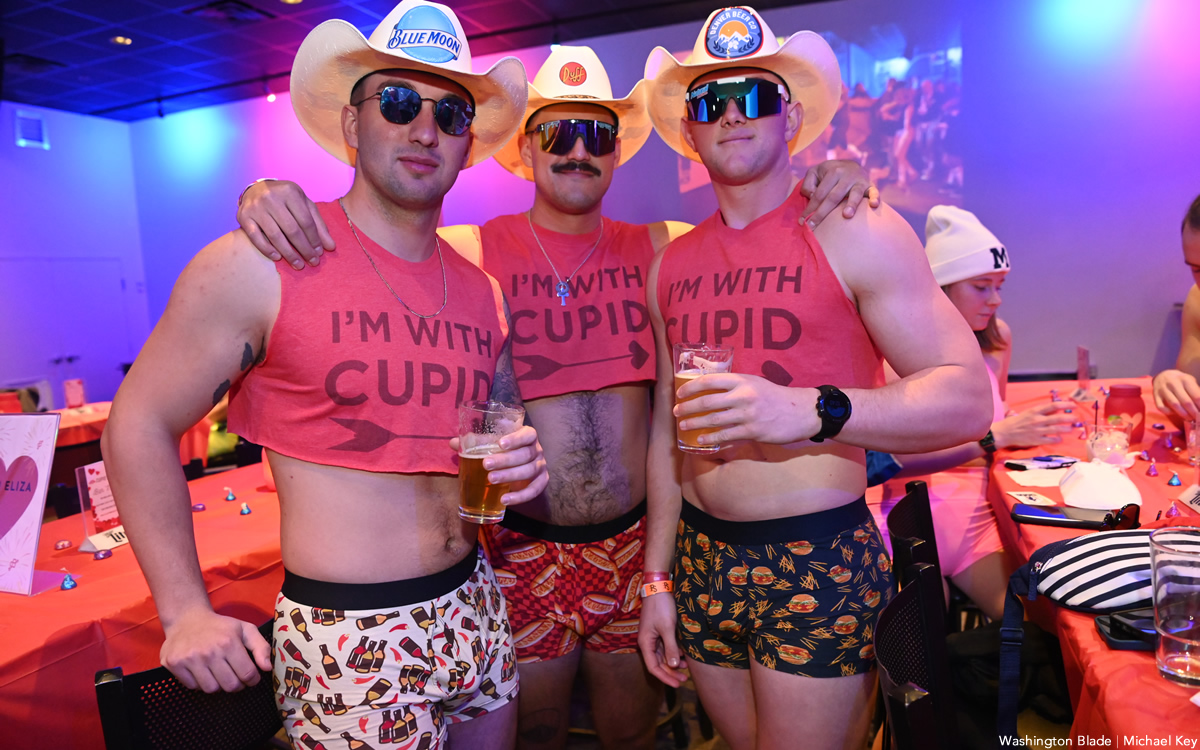 Saturday, February 11
12 p.m.
Union Stage
740 Water Street, S.W.
$45 for individual tickets
Facebook | Tickets
Raise money for neurofibromatosis research in a fun short run wearing your most festive undies and with a pre-party and afterparty that has become a D.C. staple. While not specifically an LGBTQ event, you will certainly be among many LGBTQ people who participate.
---
Miguel Espinoza's Art Exhibition Closing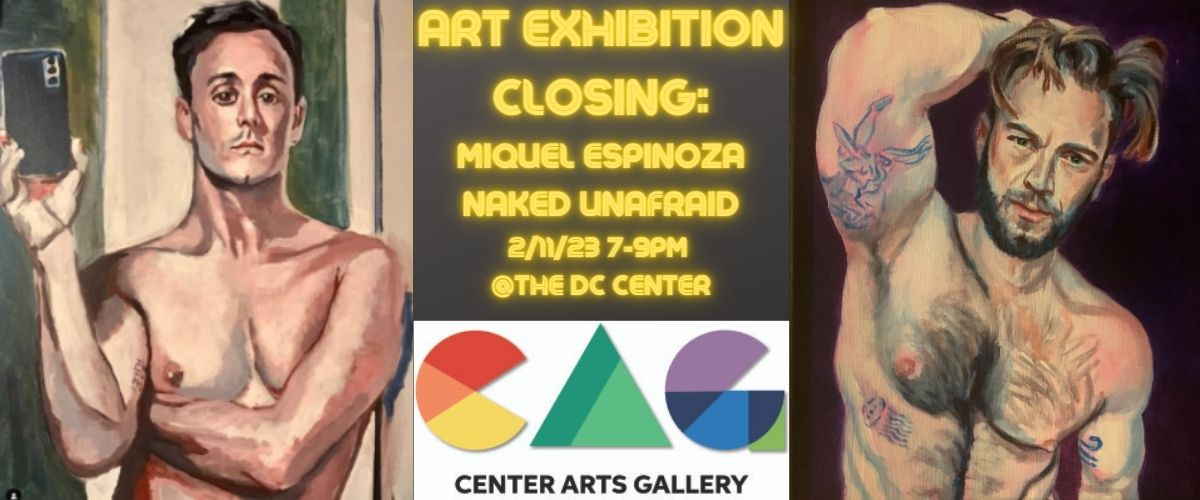 Saturday, February 11
7-9 p.m.
DC Center for the LGBT Community
2000 14th Street, N.W.
Suite 105
Website
This free event celebrates the work of Miguel Espinoza: "naked unafraid."
---
Vanguard Valenties: A Dark Dance Party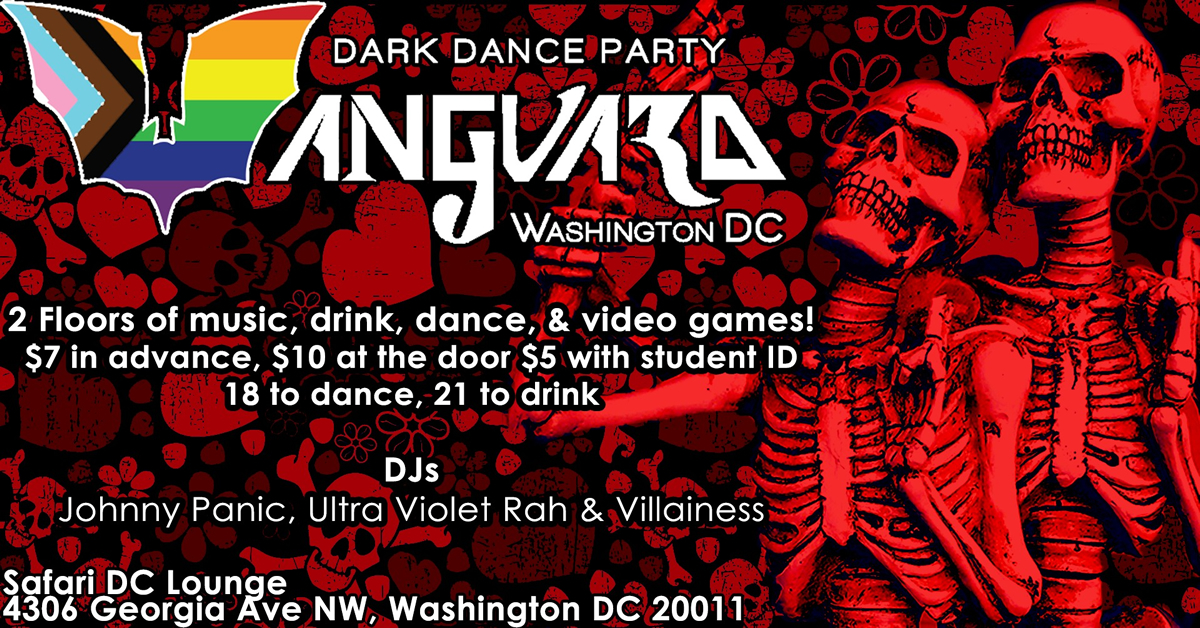 Saturday, February 11
9 p.m.
Safari DC Lounge
4306 Georgia Avenue, N.W.
$7
Facebook | Eventbrite
DJs Johnny Panic, Ultra Violet Rah and Villainess entertain at a dark dance party at Safari DC Lounge on Saturday.
---
Lovers & Friends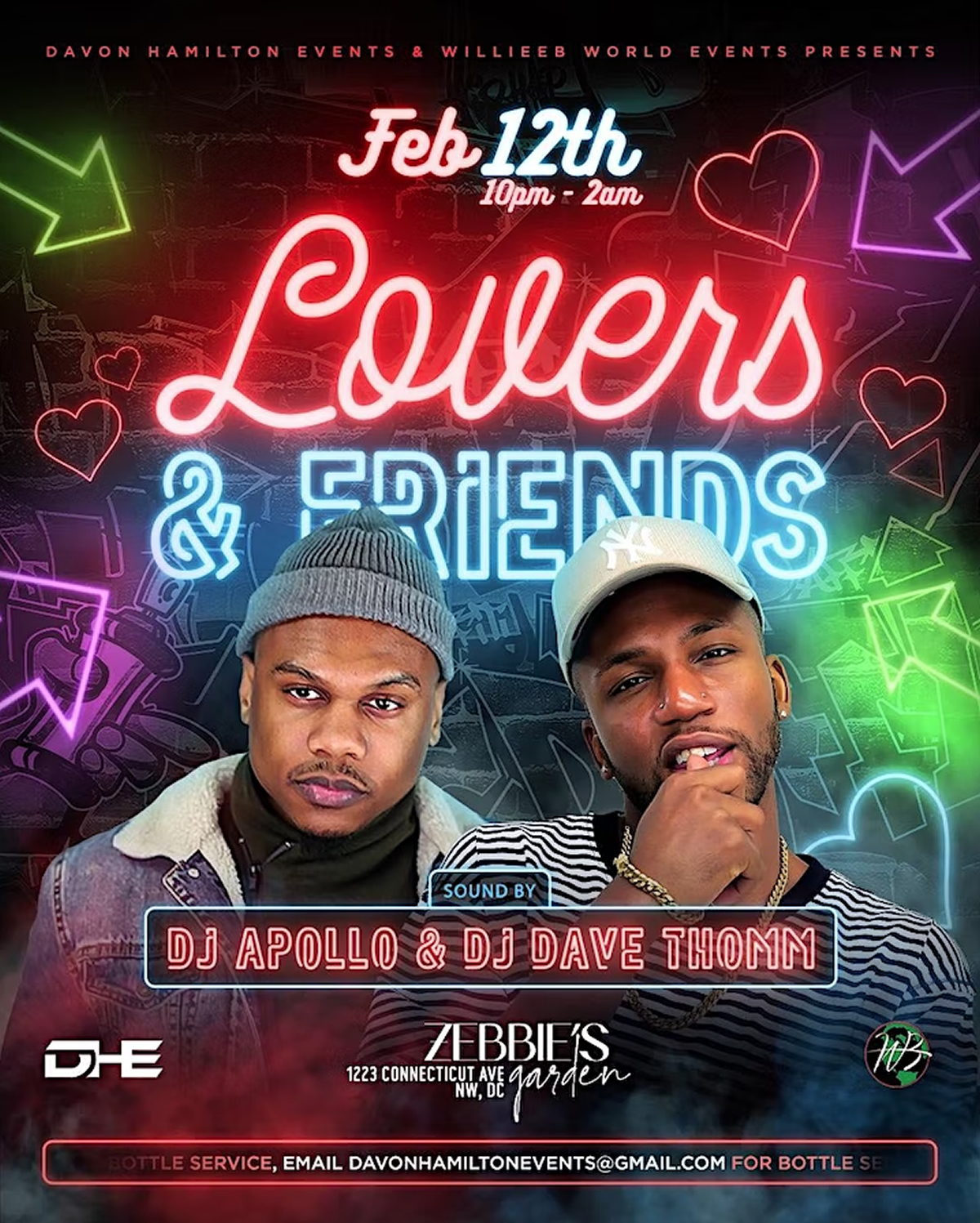 Sunday, February 12
10 p.m.
Zebbie's Garden
1223 Connecticut Avenue, N.W., 3rd Floor
$10-$100
Eventbrite
Davon Hamilton Events and Willieeb World Events present "Lovers & Friends" at Zebbie's Garden on Sunday with DJ Apollo and DJ Dave Thomm.
---
Gaga Brunch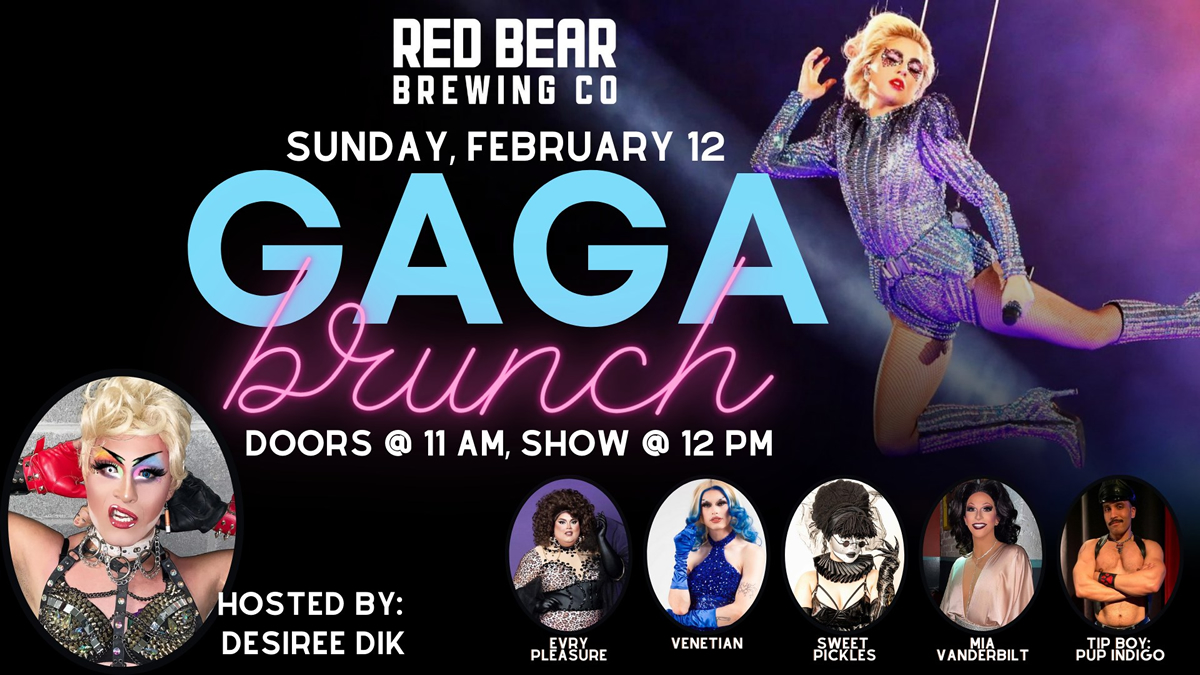 Sunday, February 12
12 p.m.
Red Bear Brewing Company
209 M Street, N.E.
$25
Facebook | Eventbrite
Desiree Dik hosts a Lady Gaga-inspired drag brunch on Sunday. Performers include Every Pleasure, Venetian, Sweet Pickles, Mia Vanderbilt and Tip Boy: Pup Indigo.
---
Doming0's Got Talent XXXO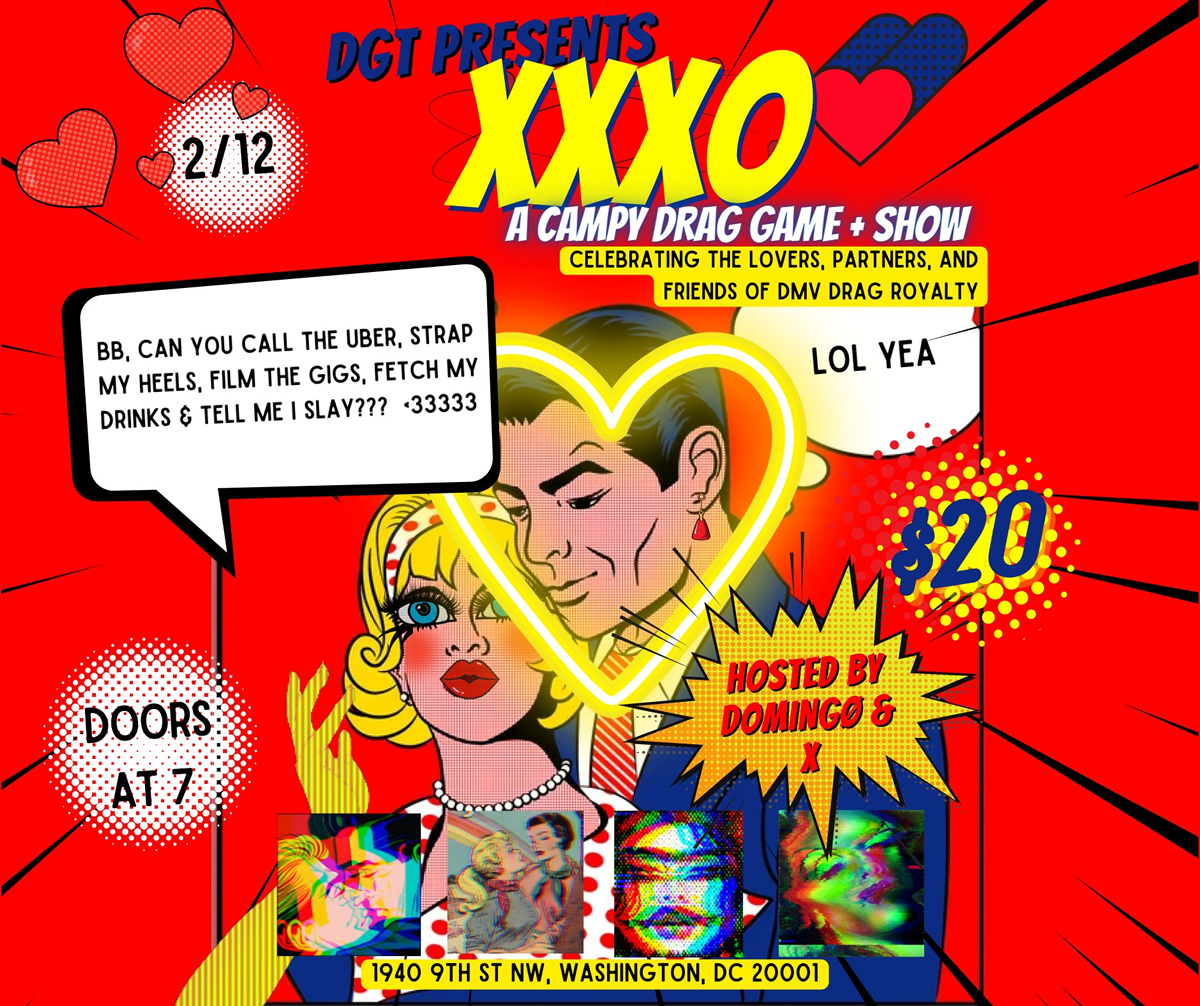 Sunday, February 12
7 p.m.
DC9 Nightclub
1940 9th Street, N.W.
21+ / $20
Facebook
Catch a campy drag game and show celebrating the lovers, partners and friends of DMV drag royalty at DC9 Nightclub on Sunday.
PHOTOS: Drag Brunch
Winchester Pride hosts show at 81 Bar & Grill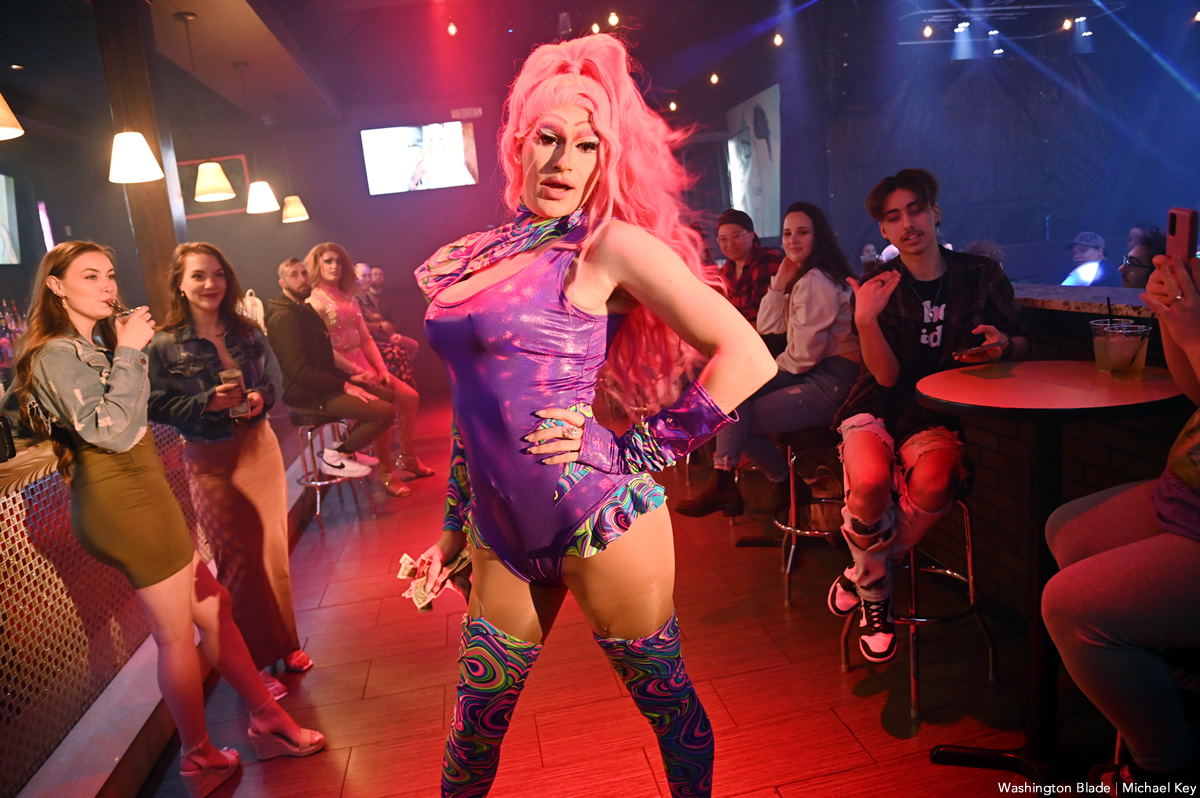 Winchester Pride held a drag brunch at 81 Bar & Grill in Frederick County, Va. on Sunday, Feb. 5. Performers included Miss Winchester Pride 2023 Chasity Vain, Candice Candy, Alexa V. Shontelle, Ava Rage and Anita Tension.
(Washington Blade photos by Michael Key)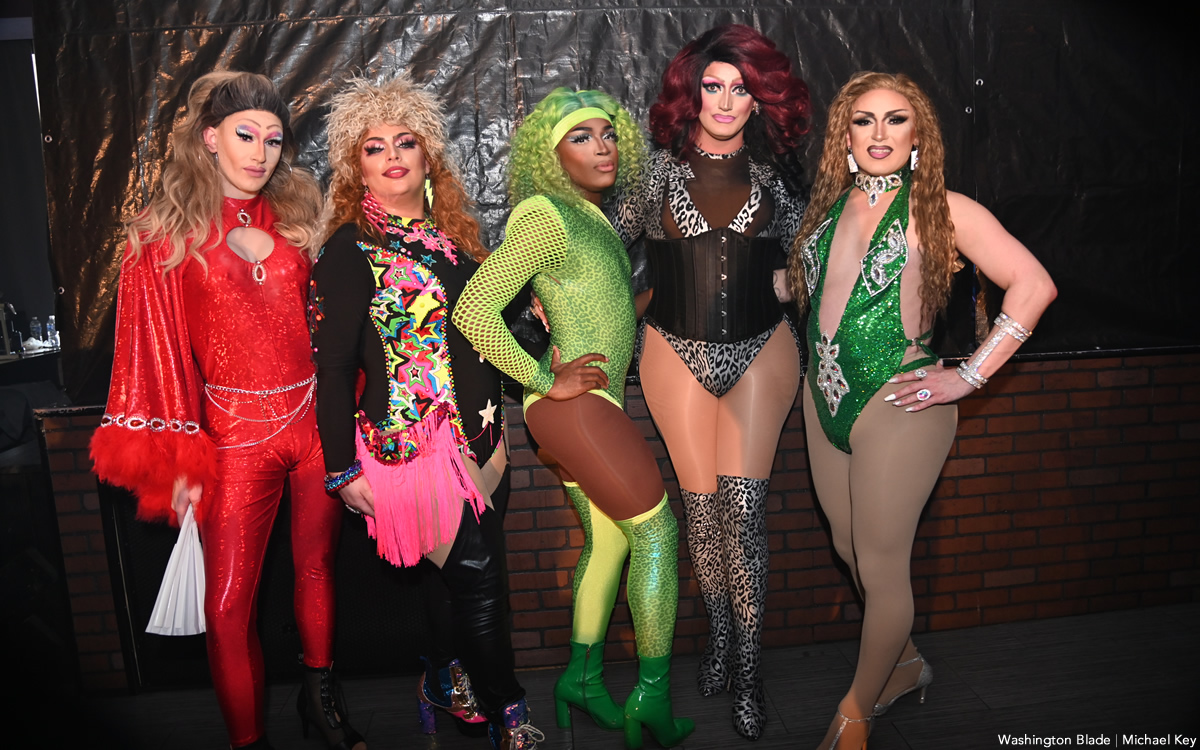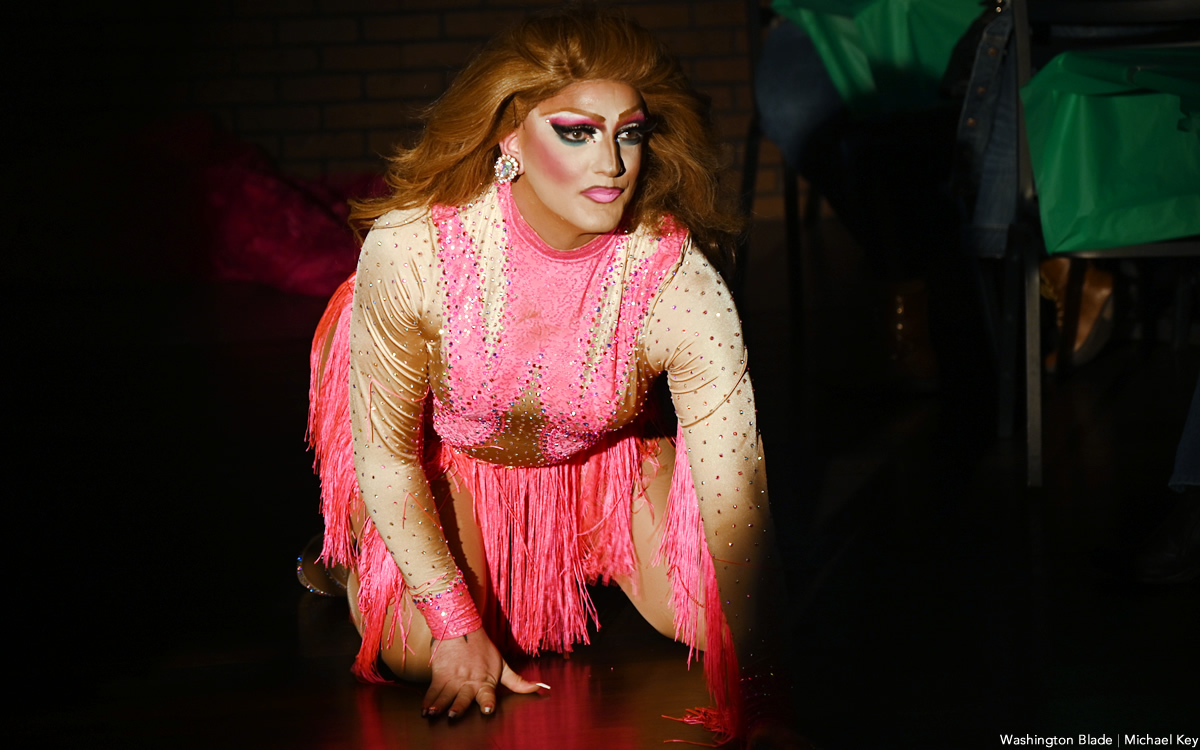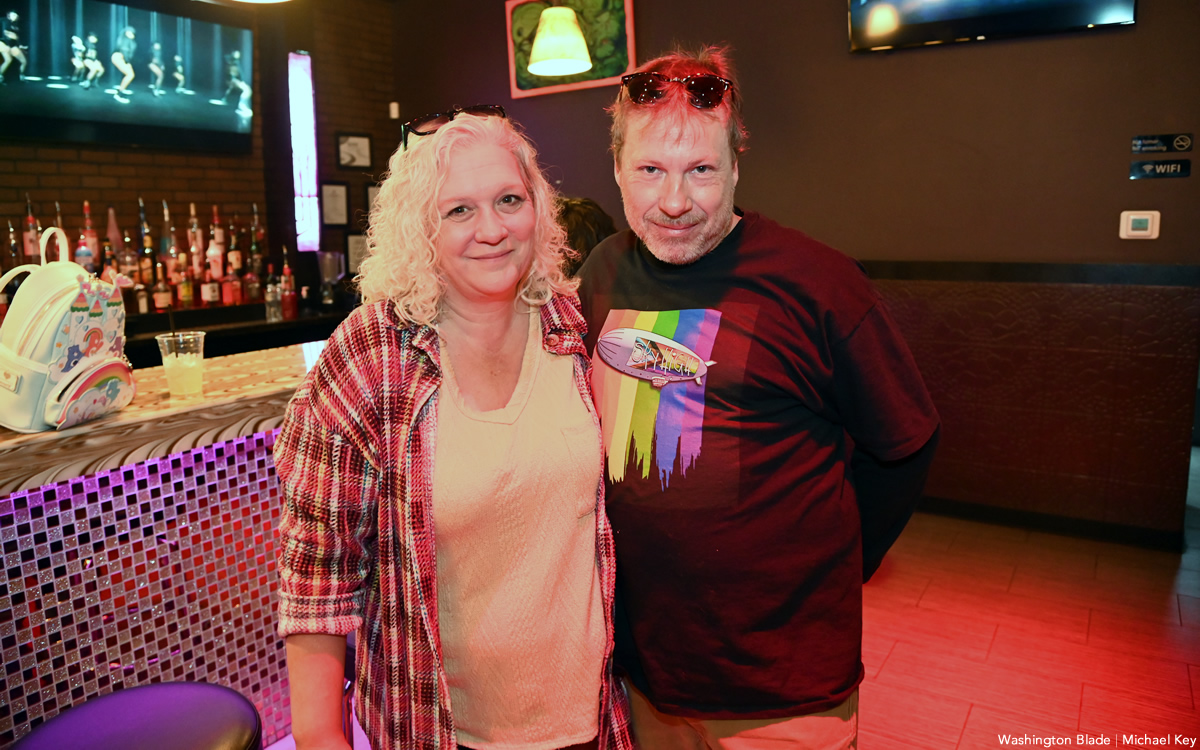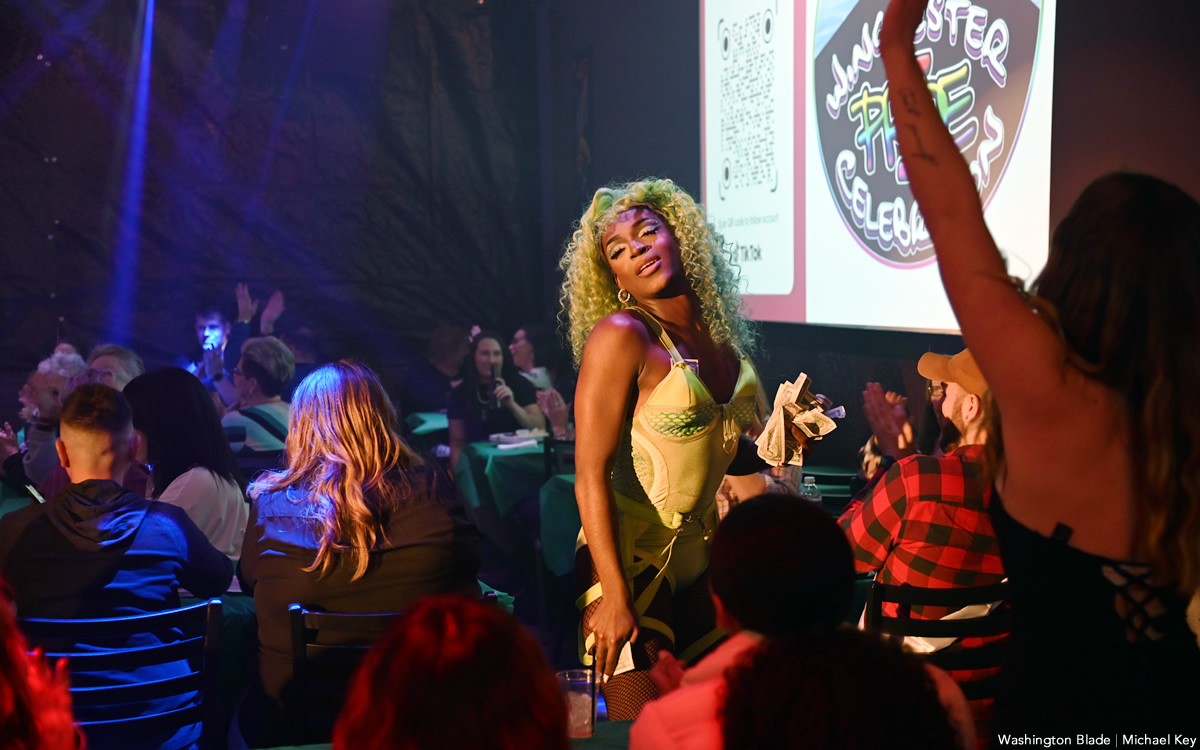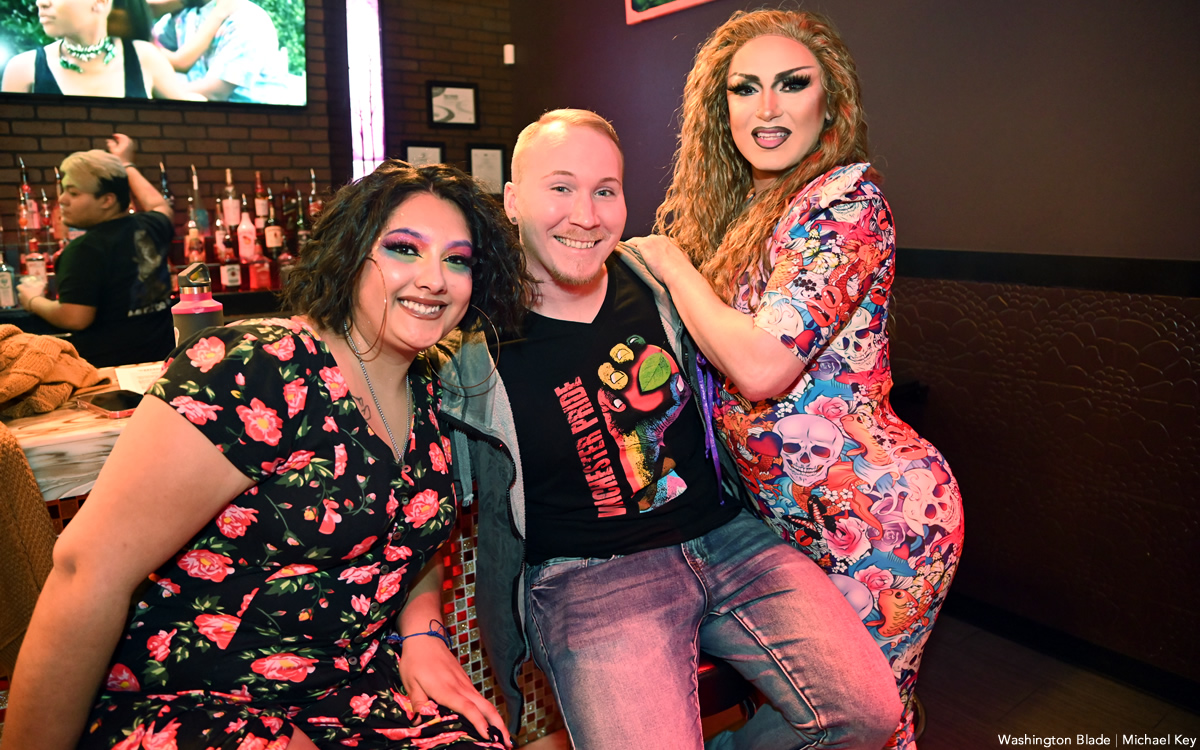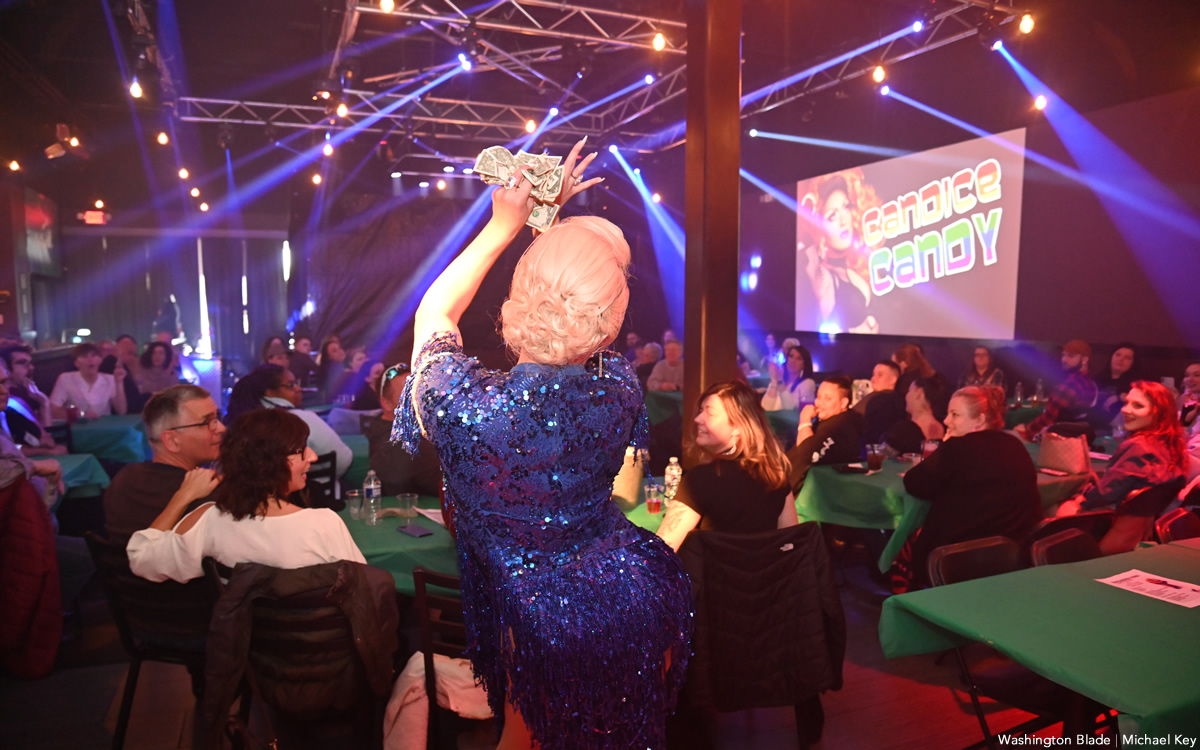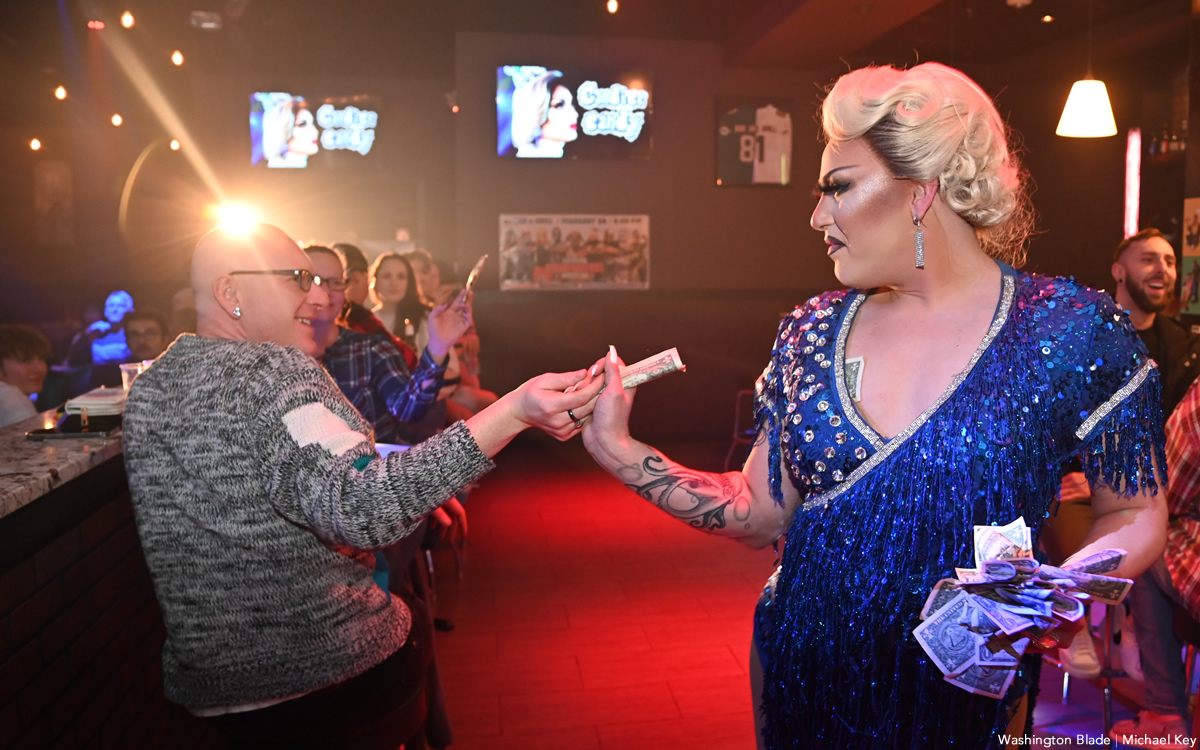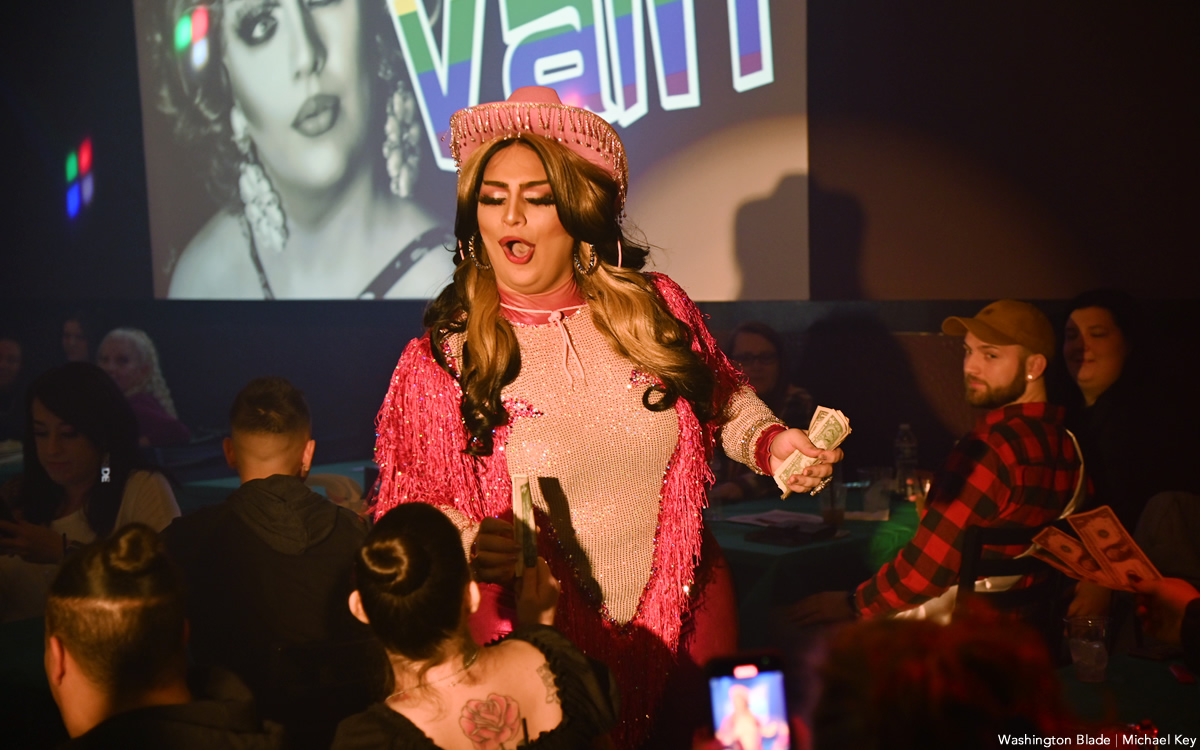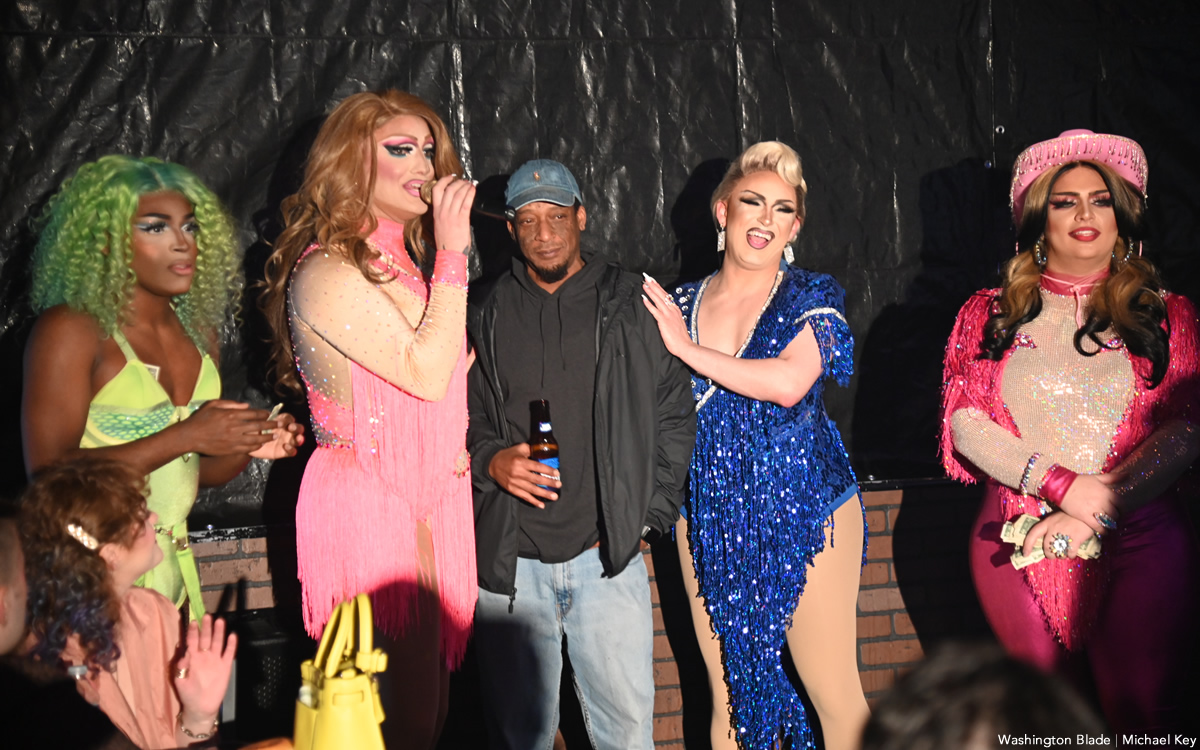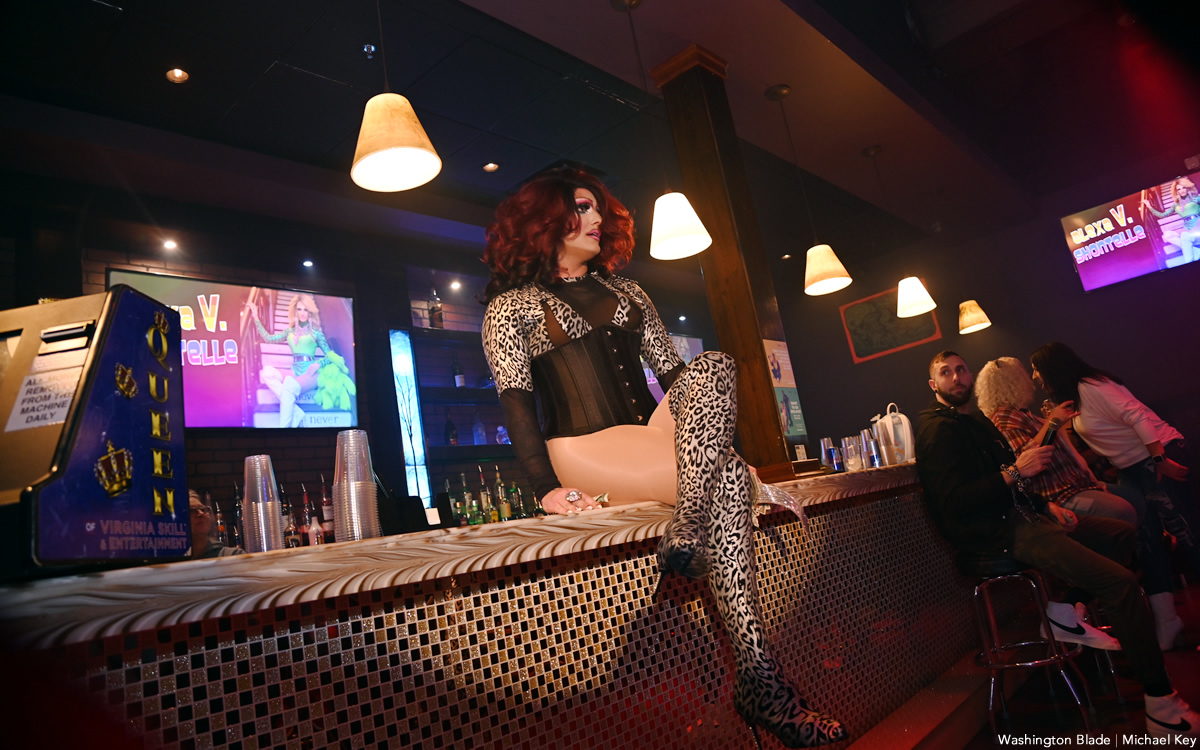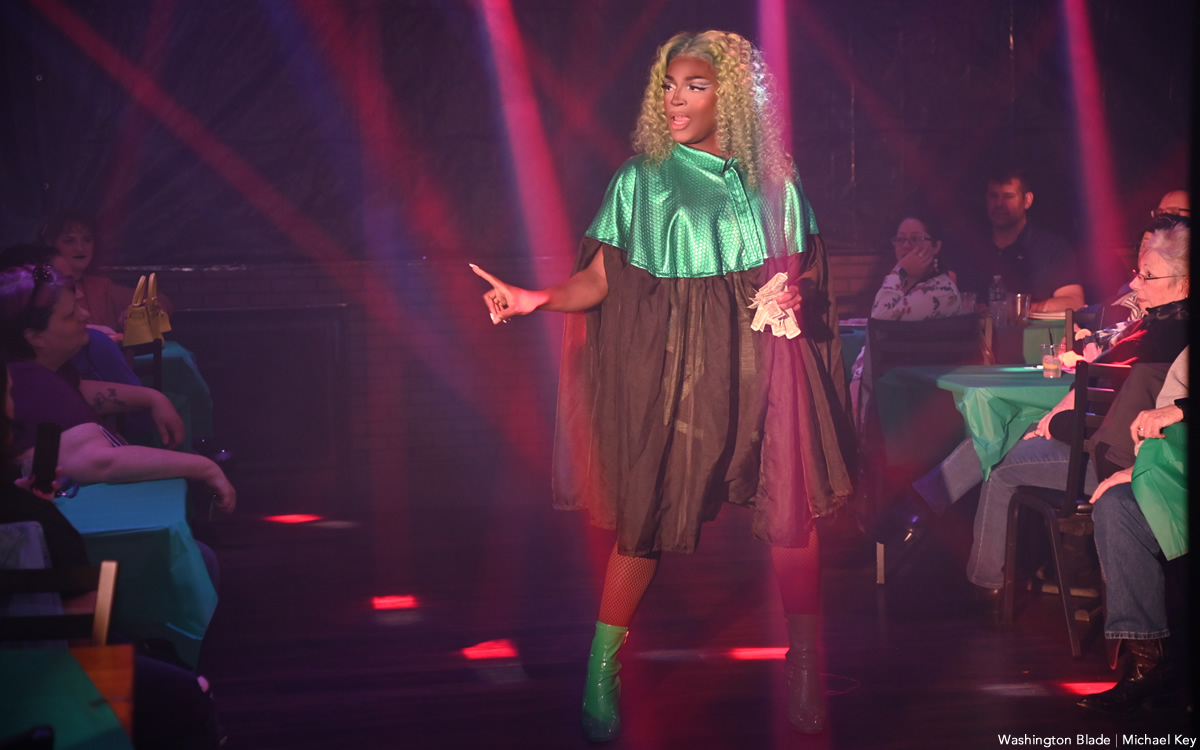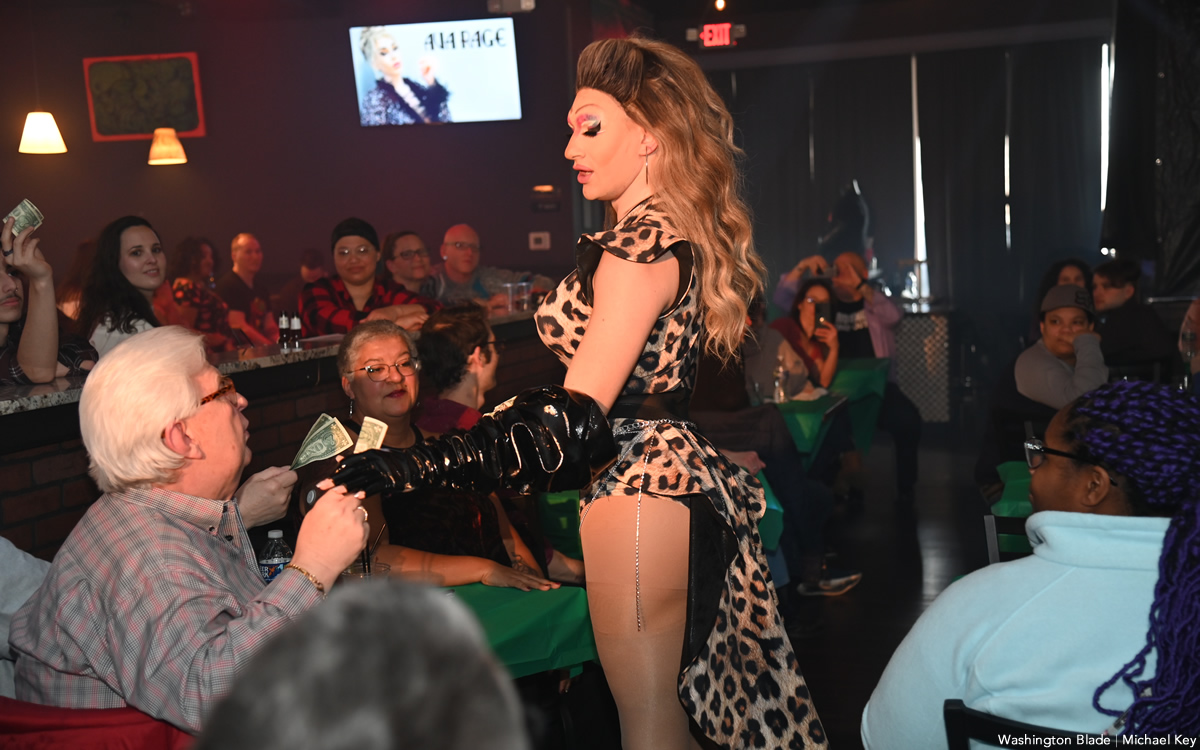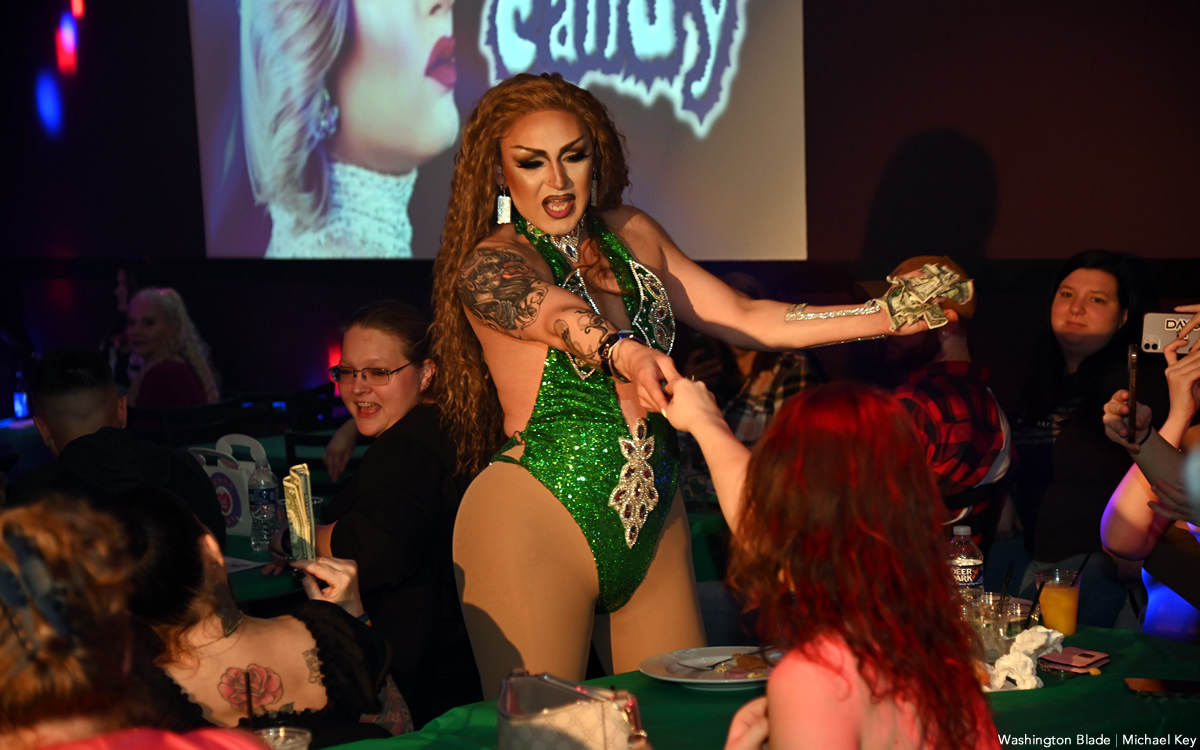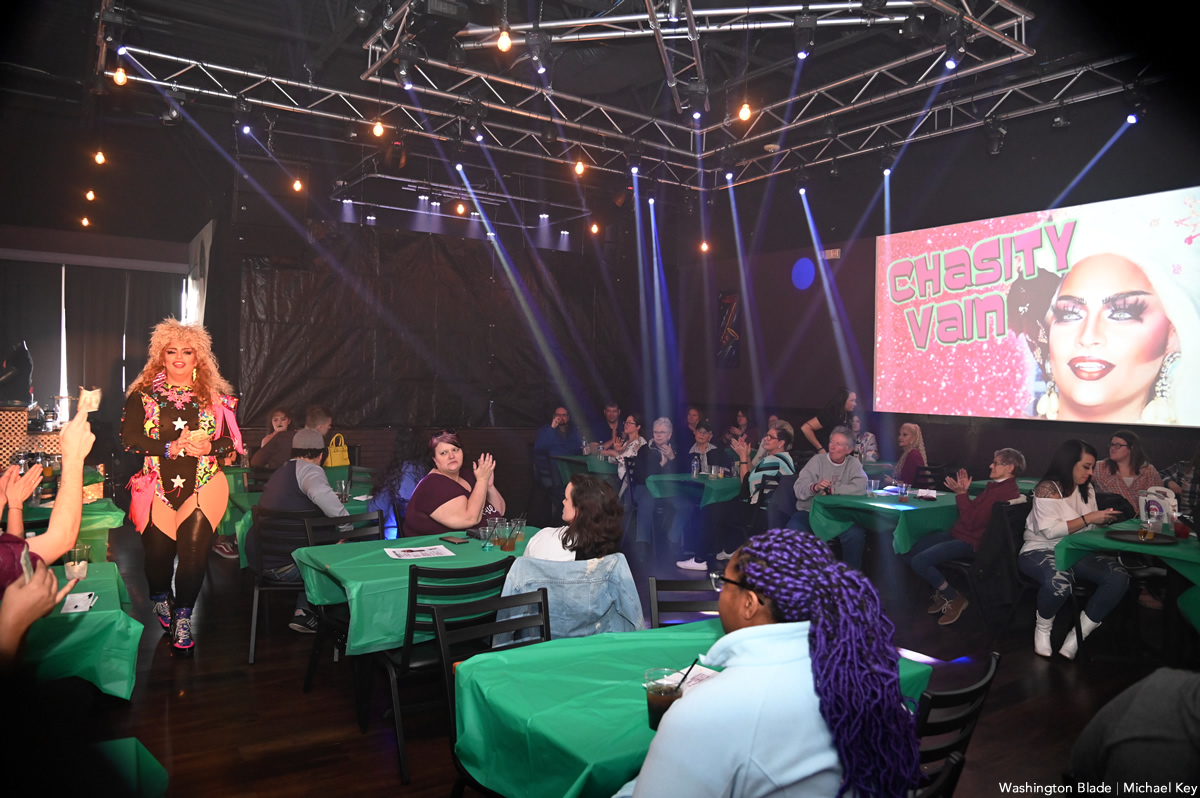 Covering my local drag show out here in Frederick County, Va. for @WashBlade. @ChasityVain performing for @WincPride at 81 Bar & Grill: pic.twitter.com/fuhfRn12Cb

— Michael Patrick Key (@MichaelKeyWB) February 5, 2023
New bio illuminates Liz Taylor's decades of support for queer community
'Without homosexuals there would be no culture'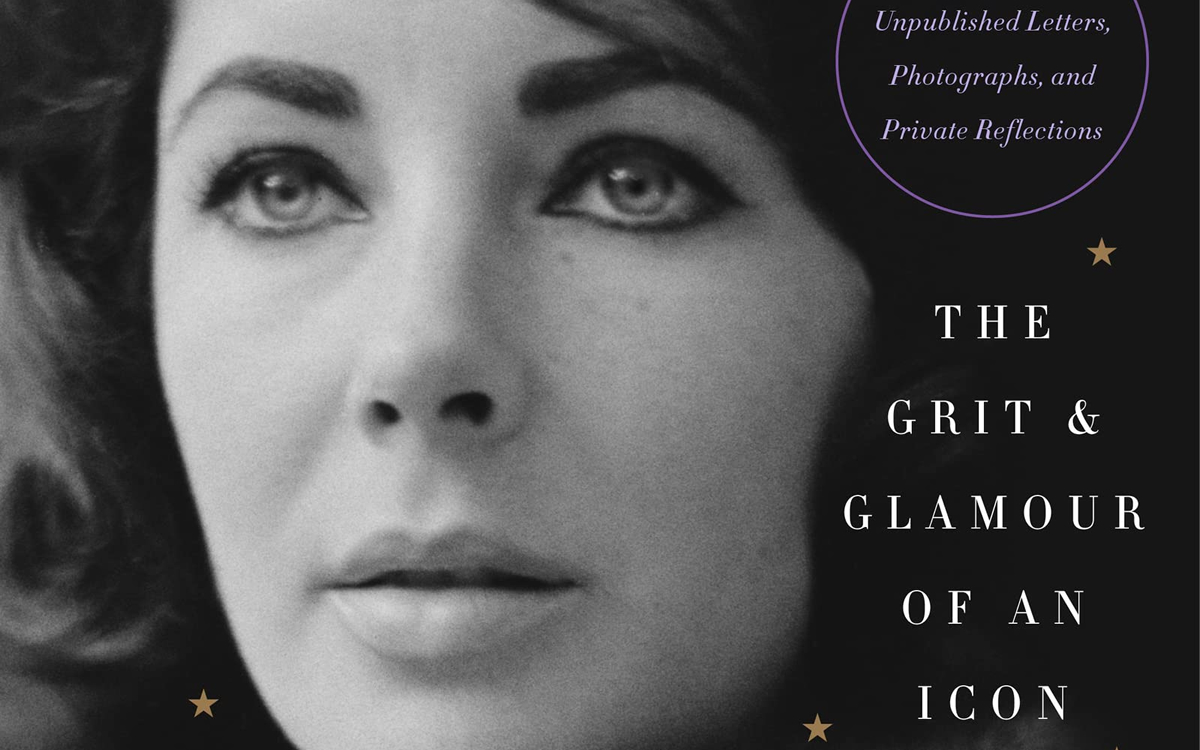 'Elizabeth Taylor: The Grit & Glamour of an Icon'
By Kate Andersen Brower
c.2022, Harper
$33/513 pages
In the mid-1980s, actor Roddy McDowell threw a dinner in honor of Bette Davis's birthday. Davis, a queer icon, thought it was "vulgar" when Elizabeth Taylor and actress Pia Zadora, tried on each other's diamond rings. "Oh, get over it, Bette,"  Taylor, an actress, philanthropist and queer icon, told Davis.
One Friday in 1998, Taylor learned that a friend of her assistant had died, alone, with no money for his burial, from AIDS. Taylor wanted her business manager to arrange for the man who had died to be buried. She was outraged when she learned that this couldn't be done ASAP. "We will not fucking wait until Monday," Taylor said, "We will do it right now."
These are two of the entertaining, moving, and revealing stories told about Taylor in "Elizabeth Taylor: The Grit & Glamour of an Icon" by Kate Andersen Brower.

Many bios written about celebs have the shelf life of a quart of milk. Thankfully, this isn't the case with Brower's bio of Taylor.
Taylor, who lived from 1932 to 2011, was, for most of her life, not only a celebrity – but a household name, a worldwide subject of admiration, titillation and gossip.
But Taylor was so much more than catnip for the paparazzi. She was a feminist, an often underrated actress, businesswoman, senator's wife, addict, mother, lover of animals, a proponent of gun control, an opponent of anti-Semitism, philanthropist and queer history hero.
Yet, despite the hype, glam and all that's been written about Taylor, many aren't aware of the multi-facets of her life.
In "Elizabeth Taylor," Brower, a CNN contributor, who's written "The Residence," "First Women" and "Team of Five, "First in Line," gives us an informative, lively bio of Taylor.
It is the first authorized biography of Taylor. Usually, this is the kiss of death for a biography. Few want their family members to be revealed as three-dimensional people with not only talent, but flaws.
Thankfully, Brower's Taylor bio escapes the trap of hagiography. Brower began writing the biography after talking with former Sen. John Warner, who was married to Taylor from 1976 to 1982. (Warner died in 2021.)
Warner was one of Taylor's seven husbands. He and Taylor remained friends after they divorced. Warner connected Brower with Taylor's family who wanted the story of Taylor to be told. Brower was given access to a trove of new source material: to Taylor's archives – 7,358 letters, diary entries, articles, and personal notes and 10,271 photographs. Brower drew on unpublished interviews with Taylor, and extensively interviewed Taylor's family and friends.
In her 79 years, Taylor did and lived so much, that telling the story of her life is like trying to put the Atlantic Ocean into one bottle of water. Yet, Brower makes Taylor come alive as an earthy, glam hero with flaws and struggles.
Taylor, who performed with Burton in Shakespeare's "Taming of the Shrew," was as proficient at cursing as the Bard was at writing sonnets. "I love four-letter words," Taylor said, "they're so terribly descriptive."
She was renowned for caring for friends and strangers. During Sept. 11, Taylor was in New York. She paid for a toothless woman, who was looking for a job, to get teeth, and comforted firefighters. A firefighter wondered if Taylor was really at his firehouse. "You bet your ass, I am," Taylor said.
Taylor loved her children. Yet, her kids were often (due to her work) left with nannies or enrolled in boarding schools.
Due partly to life-long back pain sustained from an injury she sustained while filming "National Velvet" when she was a child, Taylor struggled with a life-long addiction to pills.
In "Elizabeth Taylor," Brower illuminates Taylor's decades of support and friendship with the queer community. Early in her career, she formed close friendships with queer actors Rock Hudson, Montgomery Clift and James Dean. "Without homosexuals there would be no culture," Taylor said.
Decades later, it's easy to forget how horrible things were during the AIDS crisis in the 1980s and 1990s. Brower vividly brings back the horror and the tireless work Taylor did for AIDS research. At a time when people wouldn't use a telephone touched by someone with AIDS, Brower reports, Taylor would hug patients with AIDS in hospices. She jumped into bed to hold her friend Rock Hudson when he was dying from AIDS when no one would go near him, Brower writes.
"I'm resilient as all hell," Taylor said.
There couldn't be a better time for "Elizabeth Taylor" than today. In our era, when many would like to erase LGBTQ people, Taylor's legacy is more important than ever. 
The Blade may receive commissions from qualifying purchases made via this post.