February 12, 2020 at 6:55 pm EST | by Joey DiGuglielmo
LGBT groups ask D.C. Council for millions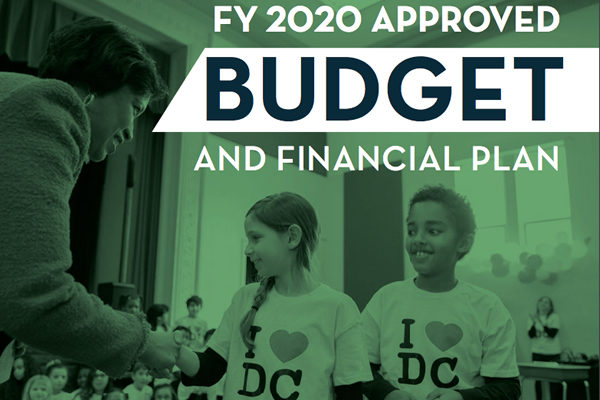 Activists have asked Washington Mayor Muriel Bowser and the D.C. City Council to consider allocating $17.6 million to LGBT-serving community organizations in the District's 2021 budget, a more than 80 percent increase over what they unsuccessfully requested last year — $3.5 million — for the current 2020 fiscal year.
"These requests reflect and outline some of the unmet needs of the LGBTQ community," SMYAL, one of the groups involved in crafting the request, said in a statement. "From hate crime reporting to housing for LGBTQ seniors to supporting the social needs of the community, the requests below have the support from a coalition dedicated to the health, safety and well-being of the LGBTQ community."
Eight groups united to submit the request — the ANC Rainbow Caucus, Capital Pride Alliance, The D.C. Center, GLAA, SMYAL, the Wanda Alston Foundation, Whitman-Walker Health and the Gay Men's Chorus of Washington.
It didn't spring up out of the blue — leaders met with Bowser (an LGBT ally) and D.C. Council Chair Phil Mendelson (D-at large) last Oct. 11 at the Wilson Building to discuss concerns. The current District budget is $15.5 billion. About 702,000 people live in Washington. 
There appeared to be a communication lapse last year that led to the unsuccessful proposal, which activists requested for the Mayor's Office of LGBTQ Affairs for a competitive grants program. The request called for the grants to help support LGBT organizations that provide services for LGBT youth, LGBT seniors and trans residents who are often in need of such services, including housing and employment.
The Council did not approve the requested funds and Mendelson and other Council members said last March that they were unaware of the request. Organizers of the funding request dispute that claim, saying they sent letters to Council members asking for funds.
Last July, Bowser said the 2019 request for the current fiscal year was appropriate. 
The current proposal for next year outlines 13 areas in which activists say funding is needed — bias and hate crimes, Capital Trans Pride, Capital Pride, LGBT grant programs/training, the D.C. Center, transitional housing for LGBT youth, LGBT senior housing vouchers and more. 
Sultan Shakir, SMYAL executive director, said the groups are making a more disciplined effort this year to get the requests considered.
"We know we have supporters in both the mayor's office and on the Council, but even with that, we need the community to be vocal," he said. "One big takeaway from last year was that we need everybody who supports LGBT issues to make that support known as they consider our issues in the budget."
Other groups advocating for housing, immigration, youth/after-school programming, transportation and more are also vying for city dollars.
So why such a spike in the requested figure when the lower figure last year was unsuccessful?
Shakir said the higher amount is needed if Washington is to be a truly great place for LGBT residents. He also said it's in line with what other major metro areas offer their LGBT residents. 
"D.C. has a lot of potential to be one of the greatest cities for LGBTQ people to live, but in a lot of ways, we're falling behind," he said. "Our HIV/AIDS rates are higher than other jurisdictions, we have trans women of color getting murdered, we have seniors who need housing and supportive services and we know we have the resources here to fix this but we need D.C. government to be strong partners and we need the community to be vocal." 
Funding for local LGBT agencies has undulated over the years in Washington. When earmarks were eliminated in 2010, groups such as Transgender Health Empowerment lost funding. There are also no current openly LGBTQ D.C. Council members as there have often been in previous years such as David Catania and the late Jim Graham.