Queer history becomes 'Visible' on new Apple TV docuseries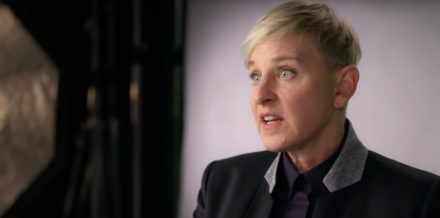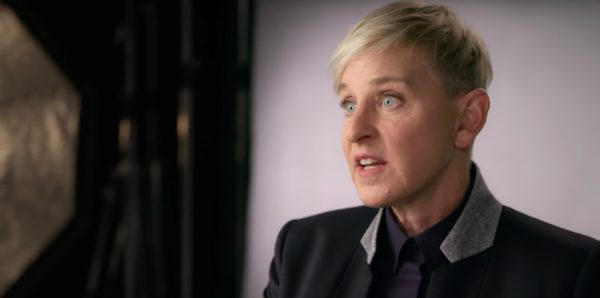 At a time when television is setting new records in terms of onscreen recognition for LGBTQ identities and issues, it might be easy – especially for the younger among us – to forget that it wasn't always that way.
There was a time, not long ago, when one might never even know LGBTQ people existed based on what they saw on TV. Such figures as Liberace and Paul Lynde, who are now seen as representing a sort of queer proto-visibility with their flamboyant onscreen personas, passed in their day as straight to the majority of their viewing public, incredible as it may seem to us now; and Stonewall, now widely known as one of the most significant moments in the struggle for LGBTQ equality, was never mentioned in a single network news broadcast when it happened, a mere 50 years ago.
Partly because of the television industry's suppression of all things queer during most of its history, most of LGBTQ history has long been invisible, preserved only in the memories of those who took part, and in greater danger of being lost forever with the passing of each succeeding generation.
Fortunately, embedded within the story of television itself is an entire narrative revealing the queer history that was taking place right before the eyes of millions of viewers, even as it was happening – and thanks to "Visible: Out on Television," a new 5-part mini-docuseries debuting this weekend on Apple TV+, it's a history that is now being told, out, proud and queer.
Created by Emmy-nomiinated filmmakers Ryan White and Jessica Hargrave, the series investigates the importance of television as an intimate medium that has shaped the American conscience – and illuminates how the LGBTQ movement has shaped television. It combines archival footage, interviews with key players from the movement and the screen, and narrations by community icons Janet Mock, Margaret Cho, Asia Kate Dillon, Neil Patrick Harris and Lena Waithe, to explore themes such as invisibility, homophobia, the evolution of the LGBTQ character, and coming out in the television industry.
Each hour long episode focuses on an era in the timeline of television history, paralleling the evolution of queer representation in the medium with the cultural history that was occurring around it.
*DISCLAIMER: SPOILERS BELOW
The first installment, titled "The Dark Ages," gives us a chilling look at an era that surely exemplifies what the slogan "Make America Great Again" was meant to evoke in the minds of a nostalgic older generation – at least, those among them that had been privileged enough to ignore its inequality and injustices. We are reminded that the first mention of the word "homosexual" came in the televised Army-McCarthy hearings of 1954, during discussions about the security risks posed by LGBTQ government employees whose "deviant" lifestyle presumptively made them vulnerable to manipulation by Communist agents; that during the 1960s, the news media, including respected CBS anchor Mike Wallace, hosted "experts" of the day who propounded the belief that homosexuality was a curable psychological disorder; and that Lance Loud, the first openly homosexual person to appear on television when he was part of "An American Family," the docuseries that followed his household for thirteen weeks in 1973, was demonized and vilified by a press that called him "leechlike" and described him as "an evil flower." In each case, it's impossible to ignore the echoes of similar homophobic rhetoric that has resurged during the Trump era.
Yet in the same hour, we are also shown the signs of hope that blossomed in the midst of all this darkness, through the gradual foothold that was made by an LGBTQ presence on television, from the non-stereotypical gender presentation of coded characters like Sheila Kuehl's Zelda on "The Many Adventures of Dobie Gillis" and Lynde's Uncle Arthur on "Bewitched," to the groundbreaking depictions of openly queer people on Norman Lear's "All in the Family." The episode ends with the glimmer of an even brighter future that appeared with the emergence of openly gay Harvey Milk as a substantial political figure.
That we know all too well how his story ends gives us all the more reason to want to binge watch straight through each of these five excellent episodes.
With insight and commentary from familiar contemporary figures (such as Wanda Sykes and Wilson Cruz, both of whom are also executive producers, along with director White), historic queer icons (like Ellen DeGeneres and Bruce Vilanch), and lesser-known voices from the early days of LGBTQ activism, "Visible" presents a thoughtful, emotionally resonant, clearly focused, and deeply informative look at queer history as it fought its way into mainstream consciousness through a powerful medium that still connects us all. It's a must-see event for LGBTQ audiences who thirst for knowledge about the community's past, yes – but also for anyone who wants to gain an understanding of how representation on TV works to shape the culture surrounding it, as well as why it matters.
The show drops on Apple TV+ on Friday, February 14. You can watch the trailer below.
PHOTOS: High Heel Race
Spectators cheered along drag queen contestants for the 24th annual event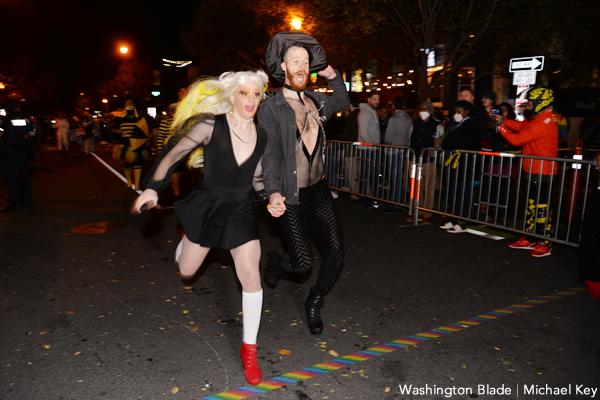 The 34th annual High Heel Race was held along 17th Street on Oct. 26. The winners this year were @dragqueenathena and "Dan." D.C. Mayor Muriel Bowser, D.C. Police Chief Robert Contee and members of the D.C. Council joined drag queen contestants and hundreds of spectators for the event.
(Washington Blade photos by Michael Key)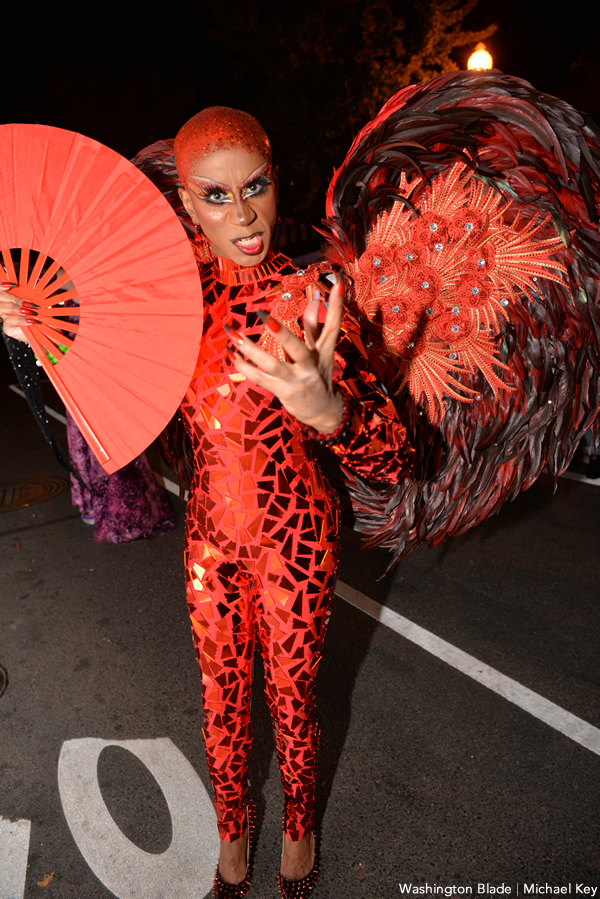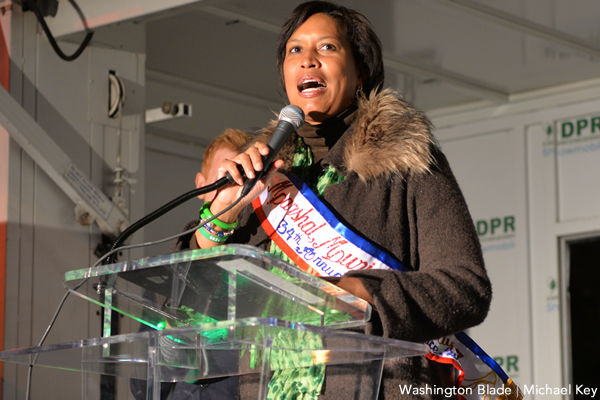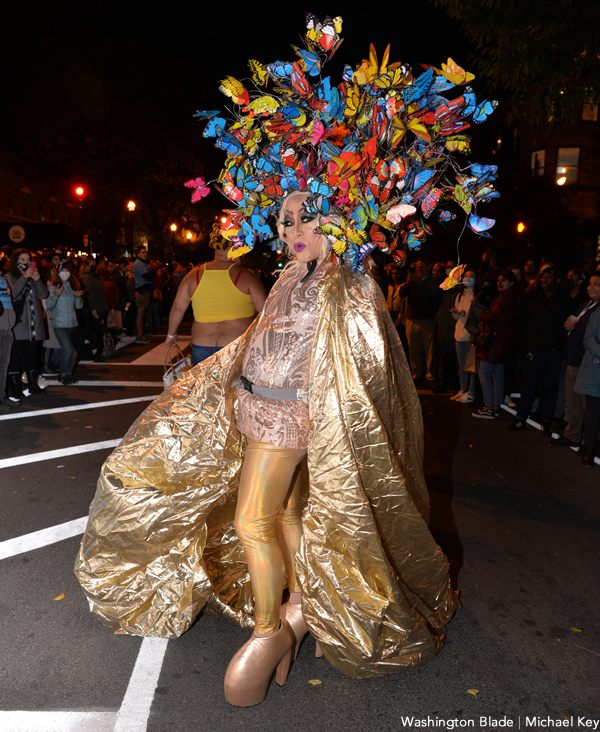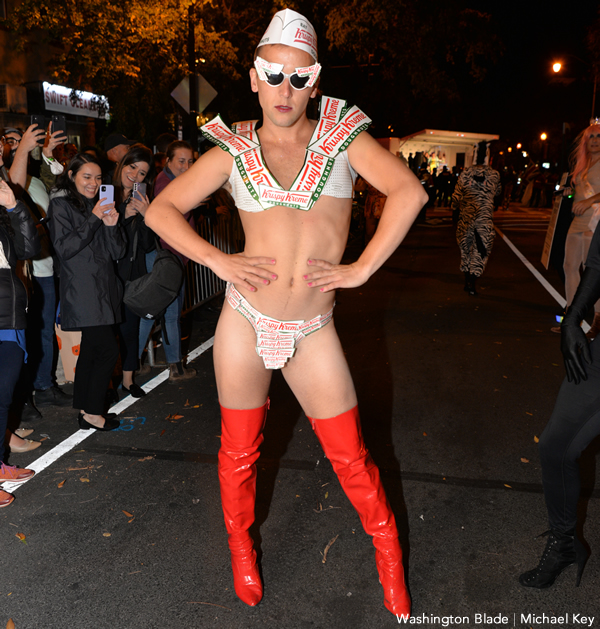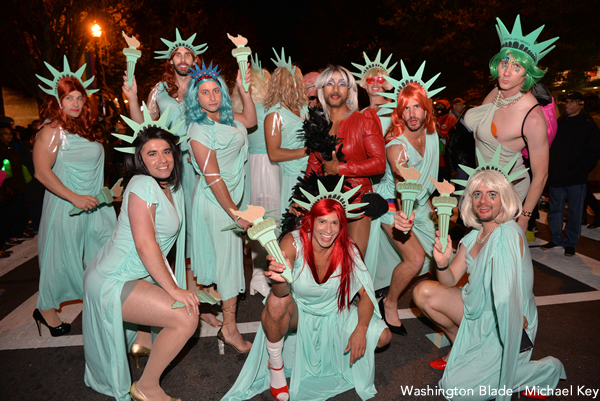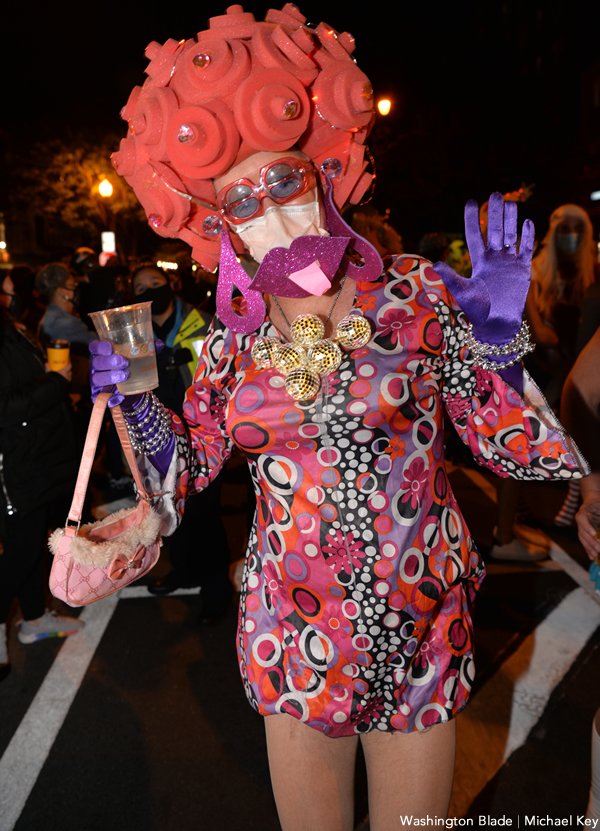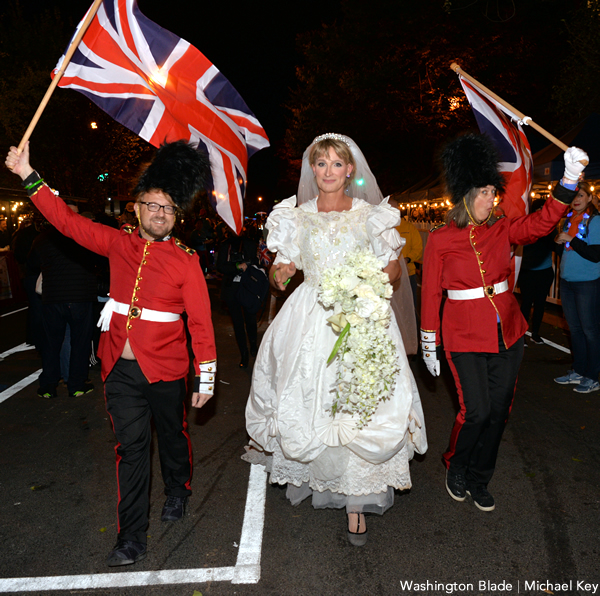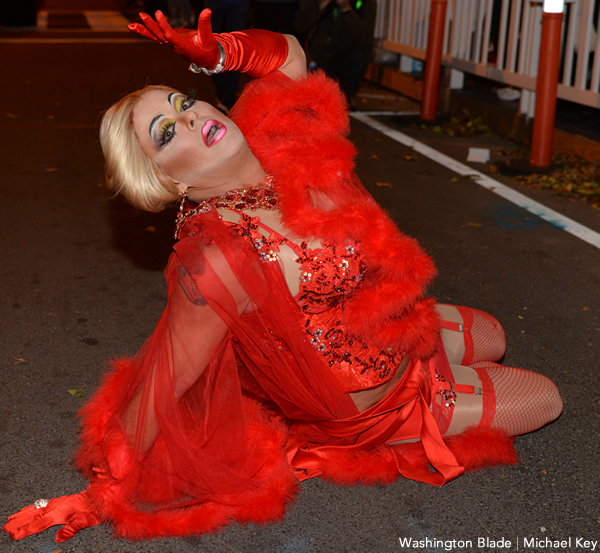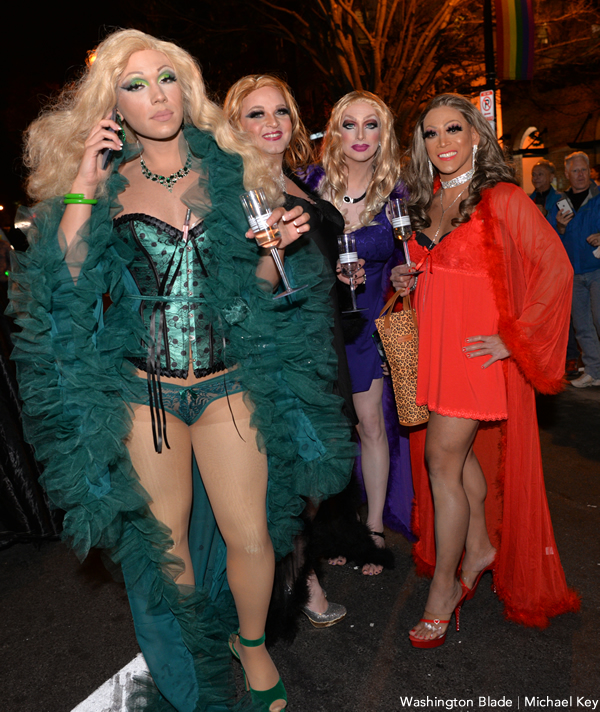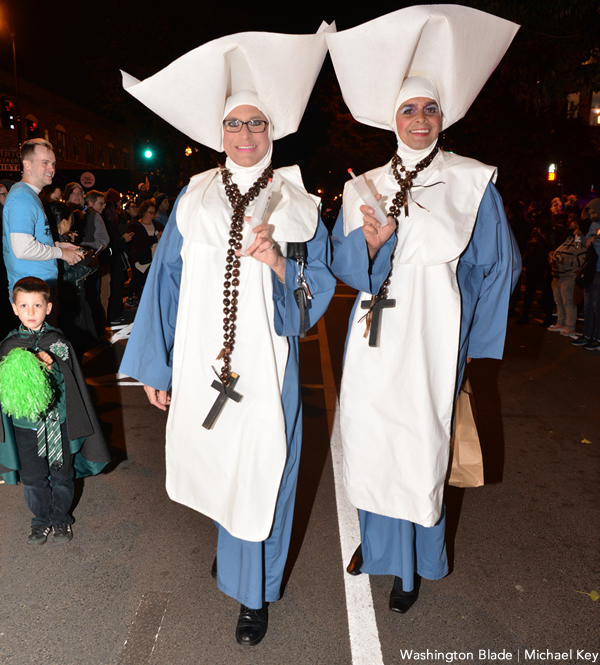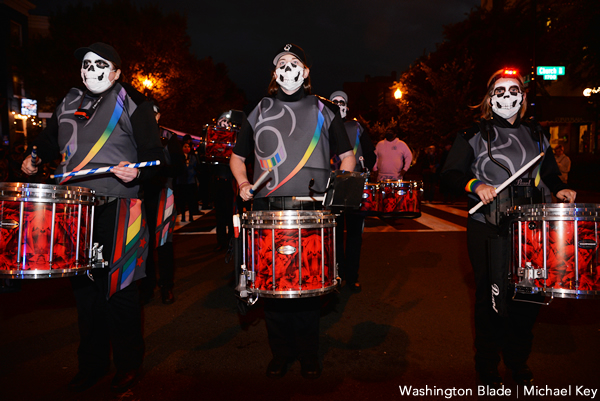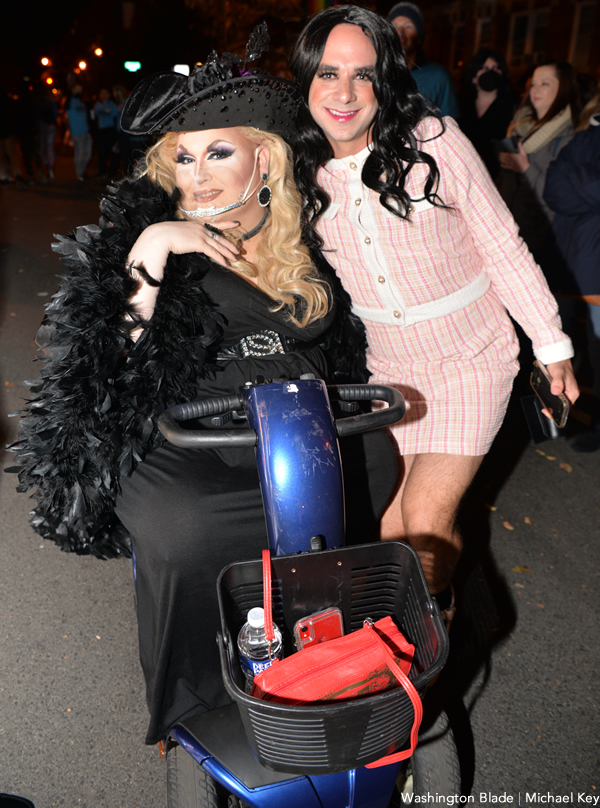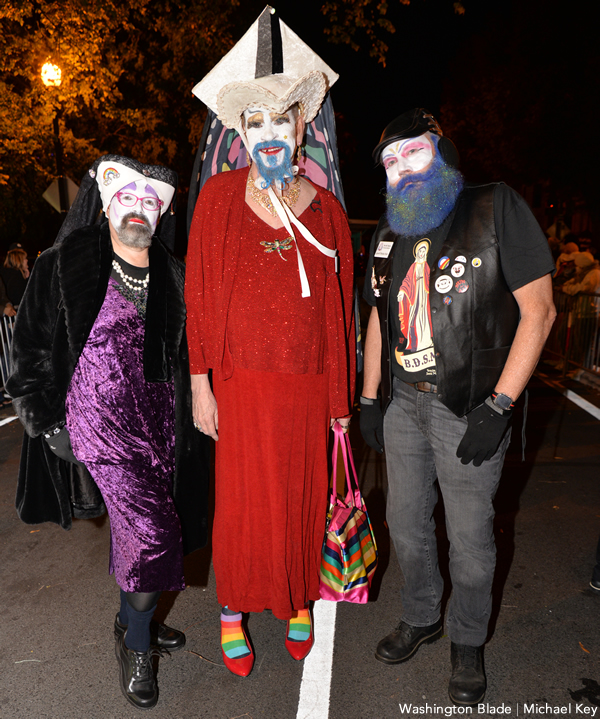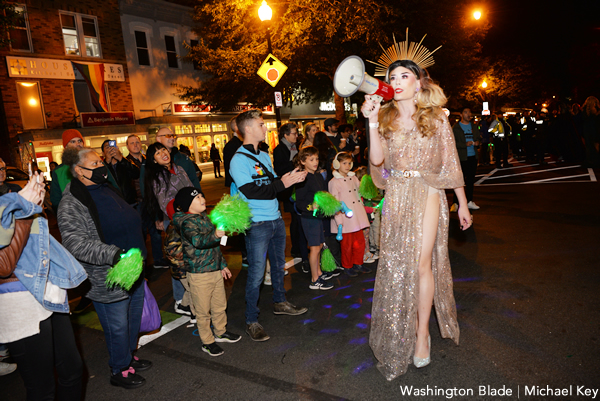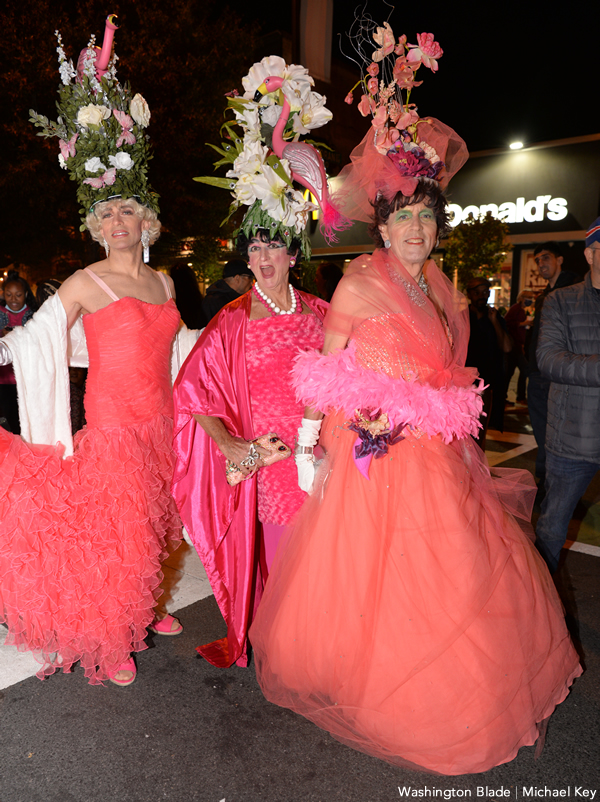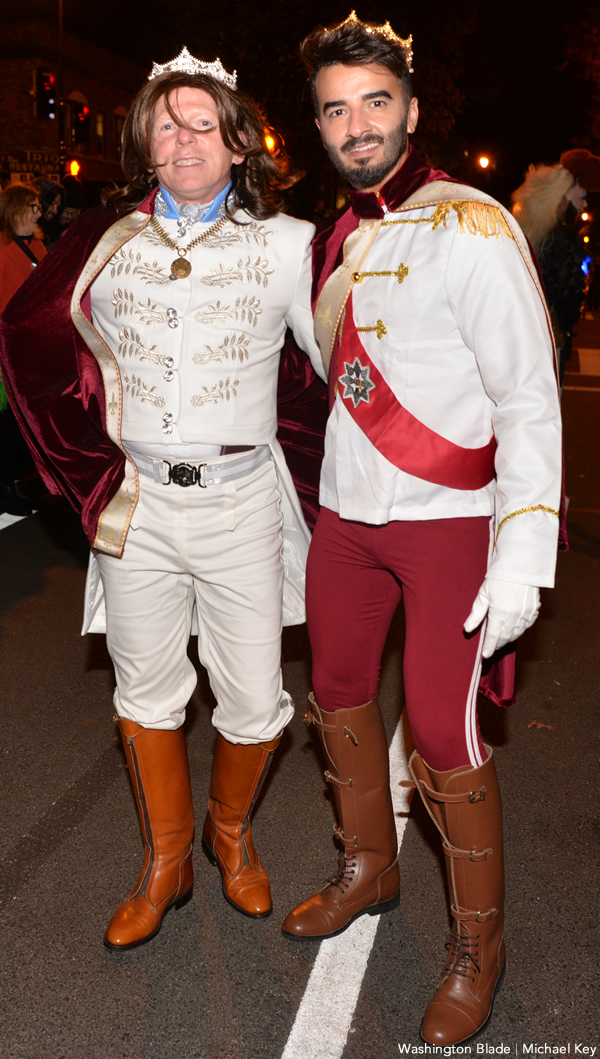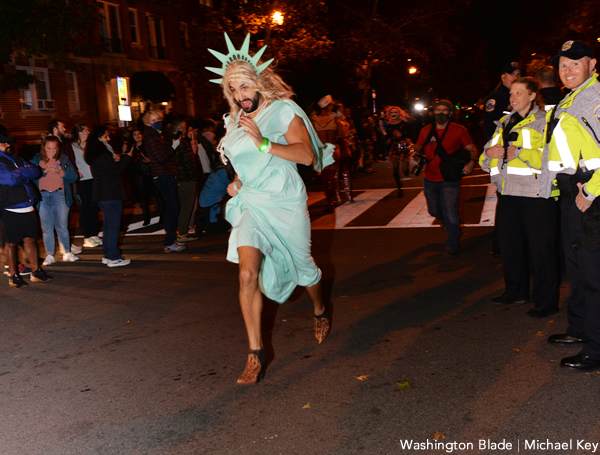 New music documentary is 'Velvet' perfection
A piece of pure cinema that exemplifies its genre while transcending it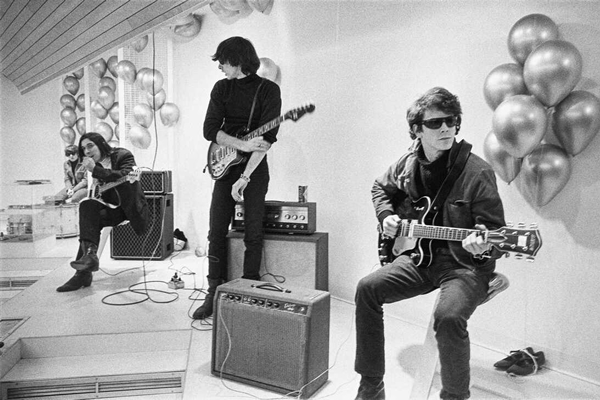 When it comes to great music documentaries – the ones that stick with you after you watch and make you want to come back to them again and again – there is one ingredient that stands out as a common thread: immediacy.
From D.A. Pennebaker's fly-on-the-wall chronicle of young Bob Dylan's 1965 tour of the UK in "Don't Look Back," to Martin Scorcese's joyful document of The Band's final concert performance in "The Last Waltz," to Jonathan Demme's thrilling cinematic rendering of the Talking Heads in performance at the peak of their creative genius in "Stop Making Sense," all of these now-revered films have endured – indeed, even grown – in popularity over the years because they captured the talent, the personality, and the power of their subjects on celluloid and preserved it for the ages, allowing generations of audiences, fans and soon-to-be-fans alike, to feel as if they were there.
But none, perhaps, have ever done it quite so viscerally as Todd Haynes' "The Velvet Underground." This is a remarkable feat when you consider that the films listed above, as well as most of the other highly regarded "rockumentaries" of the past, were all concert films, showing the performers at their center in the full bloom of their musical gifts, and Haynes' film is not that. It's something else, something singular, a piece of pure cinema that exemplifies its genre while transcending it entirely.
The basic outline of the band's story is well known, now. Coalesced in the early '60s New York art scene around a pair of charismatic geniuses (John Cale and Lou Reed), the Velvet Underground was swept into the orbit and under the wing of Andy Warhol, who turned them into the house band at his famous "Factory," added to their mix an exotic European chanteuse named Nico, and launched their record career by producing their first album – and designing an instantly iconic cover for it featuring a banana, to boot. They were, for a while, the darlings of the New York underground set, birthing a handful of additional albums across the latter years of the decade; but their sound, which was experimental, rough, and a far cry from the flower-power sound being embraced within the status quo of Middle American music fans, did not catch on. That, combined with the volatility of the relationships at its core, ensured an ignoble and unsung dissolution for the band; though its two front men went on to forge expansive solo careers on their own, the Velvets themselves remained a kind of blip, an ephemeral presence in the history of rock – and the history of New York – remembered by anyone who wasn't actually on the scene as nothing more than a buzzy band they never actually heard with a catchy name and a familiar album cover.
As one of the voice-over interviewees in Haynes' movie points out, however, the counterculture wasn't actually the counterculture – it was the culture. The rest of the world just didn't know it yet. Decades later the Velvet Underground is credited with, among other things, providing early inspiration for what would become the punk rock movement, to say nothing of influencing the aesthetic palate of (surely without exaggeration) thousands of musicians who would go on to make great music themselves – often sounding nothing like the Velvets, but somehow cut from the same raw, edgy, white-hot honest cloth, nonetheless. Yet in their moment, they were doomed before they had even begun to become a sideshow attraction, hurling performative realness in the face of a curious-but-disinterested glitterati crowd that was already embodying the superficial fakeness that would be so aptly monikered, both as an ethos and a watchword, as "Plastics" by Buck Henry and Mike Nichols in "The Graduate" barely a year after their first album was pressed.
Frankly, it's the kind of story that makes for a perfect rock 'n roll legend, and the kind of legend that deserves to be explored in a film that befits its almost mythic, archetypal underpinnings. There's nobody more qualified to deliver that film than Todd Haynes.
Haynes, of course, is a pioneer of the '90s "New Queer Cinema," whose body of work has maintained a consistent yet multi-faceted focus on key themes that include outsider-ism, dysfunctional socialization, and the fluid nature of sexuality and gender. Each and any of these interests would be enough to make him a perfect fit as the person to tell the story of the Velvet Underground, but what gives him the ability to make it a masterpiece is his ongoing fascination with music and nostalgia. Beginning with his controversial debut short "Superstar: The Karen Carpenter Story," the musical landscape of his formative years has been inseparable from his milieu, and films such as his glam-rock fantasia "Velvet Goldmine" or his post-modernist Dylan biopic "I'm Not There" have dotted his career like cornerstones. Likewise, his painstaking recreation of the past in period pieces like "Far From Heaven," "Carol," or "Wonderstruck" has proven his ability not just to capture the look and feel of a bygone era, but to transport audiences right back into it.
In "The Velvet Underground," it's more like he transports the era to the audience. His comprehensive chronicle is not just the story of the band or its members, but the story of the time and place that allowed them to exist, in which a generation waking up from the toxic artificiality of their parents' "American Dream" took creative control of the future through an unprecedented explosion of art and culture. Art was a by-any-means-necessary endeavor that now demanded a fluency across various forms of media, and a blending together of any and every thing that worked to get the message across. And yes, sometimes the media itself was the message, but even within that depressingly superficial reality was room for an infinite layering of style and substance that could take your breath away.
That description of the era in which the Velvet Underground thrived, in which Andy Warhol turned the shallow into the profound (whether he knew it or not), in which music and film and photography and poetry and painting and every other form of expression blended together in a heady and world-changing whirlwind, is also the perfect description of Haynes' film. Yes, there are famous veterans of the age sharing their memories and their insights, yes there is copious archival footage (including the godsend of Warhol's filmed portraits of the legendary faces in his orbit), yes we get to hear about Lou Reed's struggle with his sexual identity – and it's refreshing that Haynes makes no effort to categorize or finalize that aspect of the rock legend's persona, but merely lets it be a fact. But even though "The Velvet Underground" checks off all the boxes to be a documentary, it's something much more. Thanks to Haynes' seamless blend of visuals, words, history, and – always and above all – music, it's a total sensory experience, which deserves to be seen in a theater whether you subscribe to Apple TV or not. It puts you right in the middle of a world that still casts a huge shadow on our culture today.
And it's unforgettable.
PHOTOS: Best Of LGBTQ DC party
Blade's 20th annual awards celebrated at Hook Hall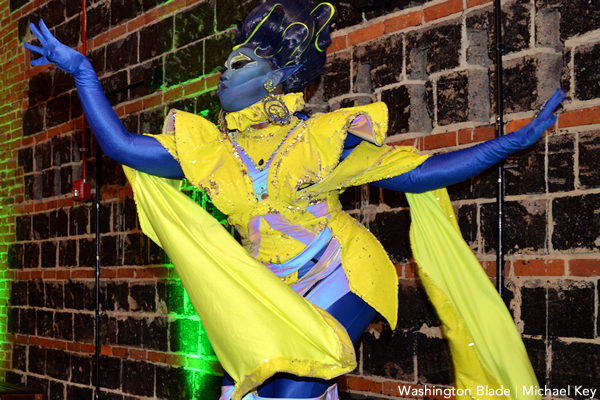 The Washington Blade presented the 20th annual Best of LGBTQ D.C. Awards at a party at Hook Hall on Thursday, Oct. 21. To view this year's winners, click here.
Event sponsored by Absolut, DC Brau and Washington Regional Transplant Community.
(Washington Blade photos by Michael Key)