March 4, 2020 at 5:37 pm EST | by John Paul King
Greyson Chance is back with 'Dancing Next to Me'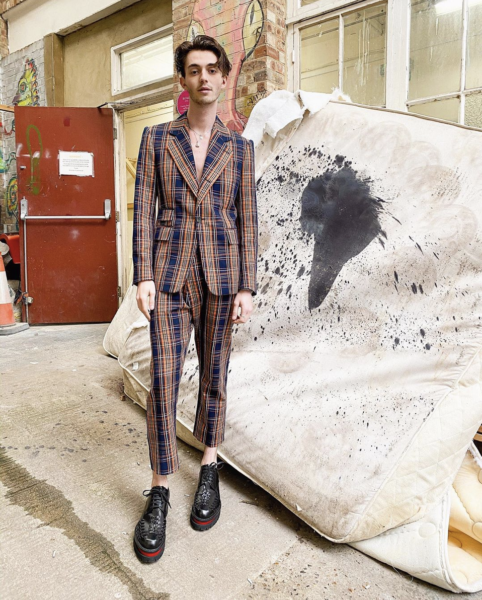 Out singer and musician Greyson Chance, who sprung to viral fame in 2010 after an unforgettable piano performance of Lady Gaga's "Paparazzi" was watched by over 60 million YouTube viewers, hit the spotlight again last week back with a new single, "Dancing Next To Me," dropped alongside an accompanying video.
Now, the recently-signed Arista recording star is following up with another video – this time, a behind the scenes look at the making of the previous one, taking viewers through the various set-ups used in the original Edgar Daniel-directed clip for the song.
The first video, which its creators say aimed "to explore the iteration of human interaction, from rising sexual tension to falling emotions," was shot in a Los Angeles warehouse and debuted on Feb. 26, in conjunction with the release of the single.
The new song comes on the heels of Chance's headliningWorld Tour, during which he partnered (on the US leg) with The Ally Coalition, introducing attendees at each show to a charity in need of support within their own respective communities. It's not the first time he's been an advocate; after officially coming out in 2017, he has continued to use his voice and his platform to be a resource and champion for others in the LGBTQ community.
"Dancing Next to Me" was produced by close collaborator Teddy Geiger, who is also set as the executive producer on Chance's eagerly awaited new album, due for release sometime this year. The song, according to the publicity material, "continues to showcase Greyson's ongoing evolution as an artist and what's to come from him in 2020."
In addition to the as-yet-untitled album, Chance will continue to drop new music throughout the year, and this spring will continue touring worldwide with a return trip to Europe, where he will play several major cities including Madrid, Stockholm, Berlin, London, Moscow and more. Greyson will continue to tour worldwide throughout 2020.
You can watch the original video for "Dancing Next To Me" below, and the new behind-the-scenes look below that.