RuPaul series cancelled by Netflix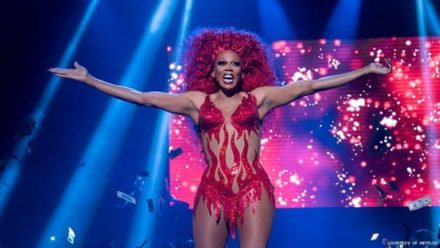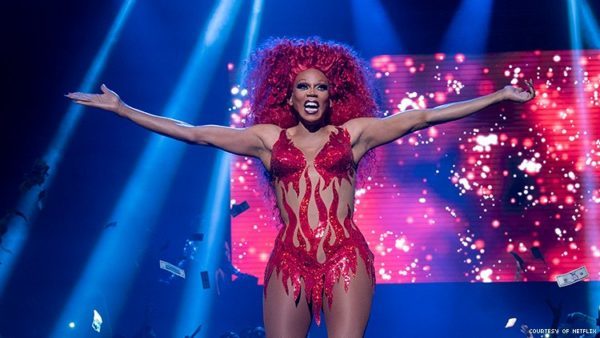 After a debut season that was mostly dismissed by critics even as many fans embraced it, RuPaul's Neflix series "AJ and the Queen" has been cancelled.
The show, which debuted on the streaming platform less than two months ago, followed a "down-on-her-luck" drag queen named Ruby Red (RuPaul), who embarks on a cross-country tour a rundown 1990s R/V with an 11-year-old stowaway orphan named AJ (Izzy G) after being swindled out of her life savings by a shady ex-lover.
Each episode of the 10-episode first season featured RuPaul doing drag performances, as well as an plentiful array of guest stars – some of which were former Drag Race royalty.
Neither the appeal of its star or the roster of big-name talent proved enough of a draw to entice viewers, presumably (Netflix doesn't release viewership numbers), but critics had not been kind to the series, and reaction on social media even among fans had been mixed.
RuPaul himself broke news of the cancellation in a Twitter post on March 6:
"End of the road for 'AJ and The Queen' @Netflix has decided to not extend our road trip across America. Thank you for all the love & support. We're so very proud of the work. @mizzizzy @mlwooley @tiacarrere @joshsegarra @katerinavictoria @mwilkas #AJandTheQueen"
RuPaul had created, written and executive produced the series, alongside Michael Patrick King ("Sex and the City"). Besides RuPaul and Izzy G, the cast included Josh Segarra, Tia Carrere, Matthew Wilkas, Michael-Leon Wooley, and Katerina Victoria. 22 former "Drag Race"contestants, including Bianca del Rio, Jinkx Monsoon, Chad Michaels and Trinity the Tuck, also made guest appearances on the show.
The cancellation comes a mere two months after another RuPaul television project, the short-lived talk show "The RuPaul Show," met with a similar fate following a three-week trial run in January.
10 LGBTQ events this week
Parties abound with Silver Pride, the ASANA Series and more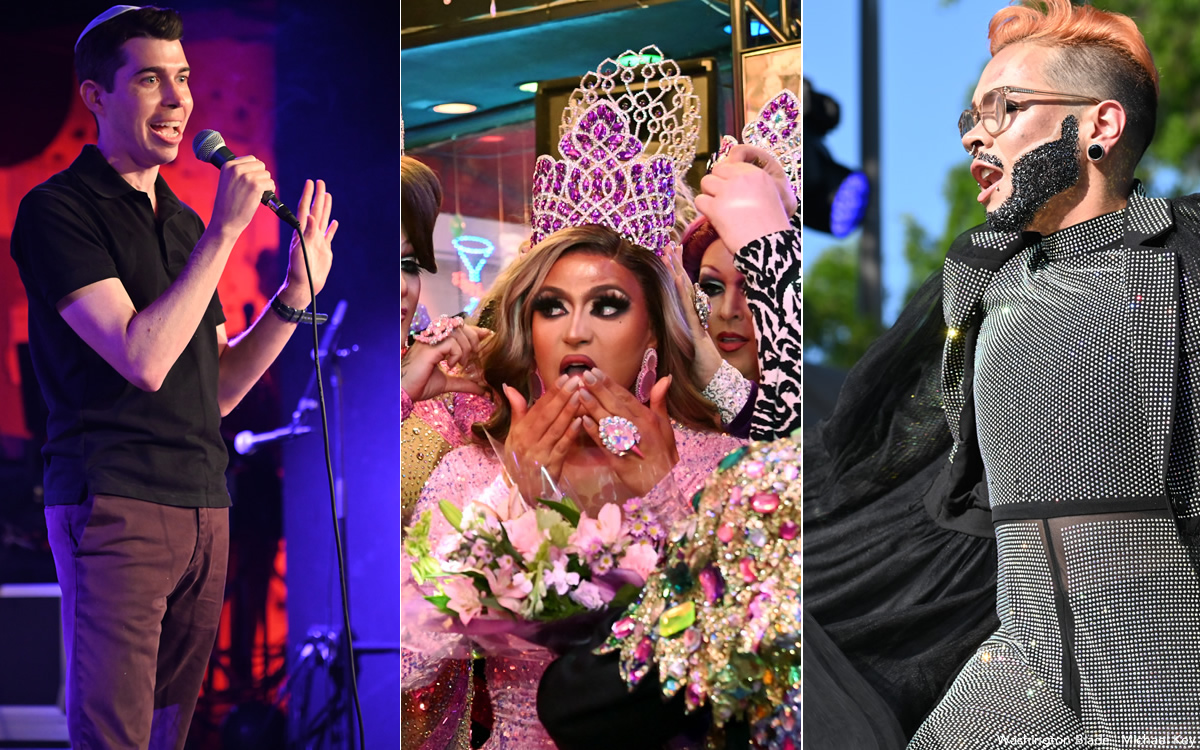 Below are our picks for some of the most fun and creative things to do this week in the DMV that are of special interest to the LGBTQ community.
---
Silver Pride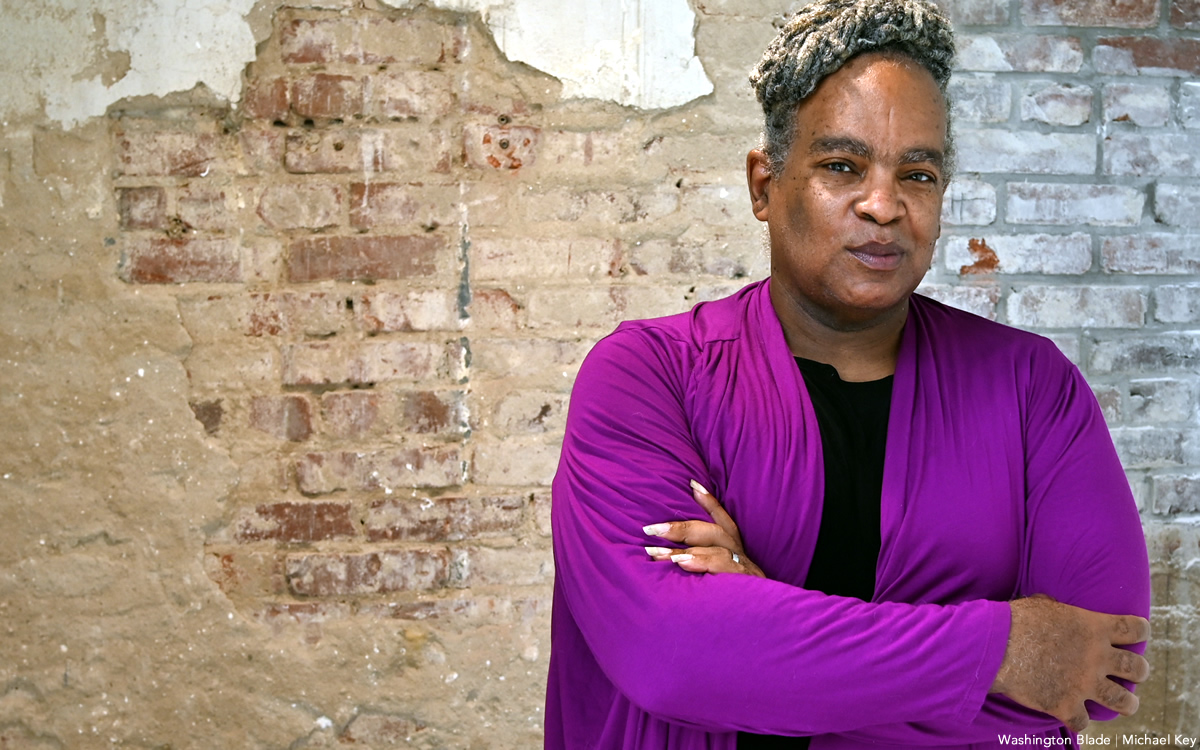 UPDATE: Silver Pride was postponed; a new date is expected to be announced soon.
Join host Rayceen Pendarvis for 'Back for the First Time: Silver Pride 2022″ at Studio Theatre this afternoon for a celebration of senior members of the LGBTQ+ community.
---
ASANA Series Opening Party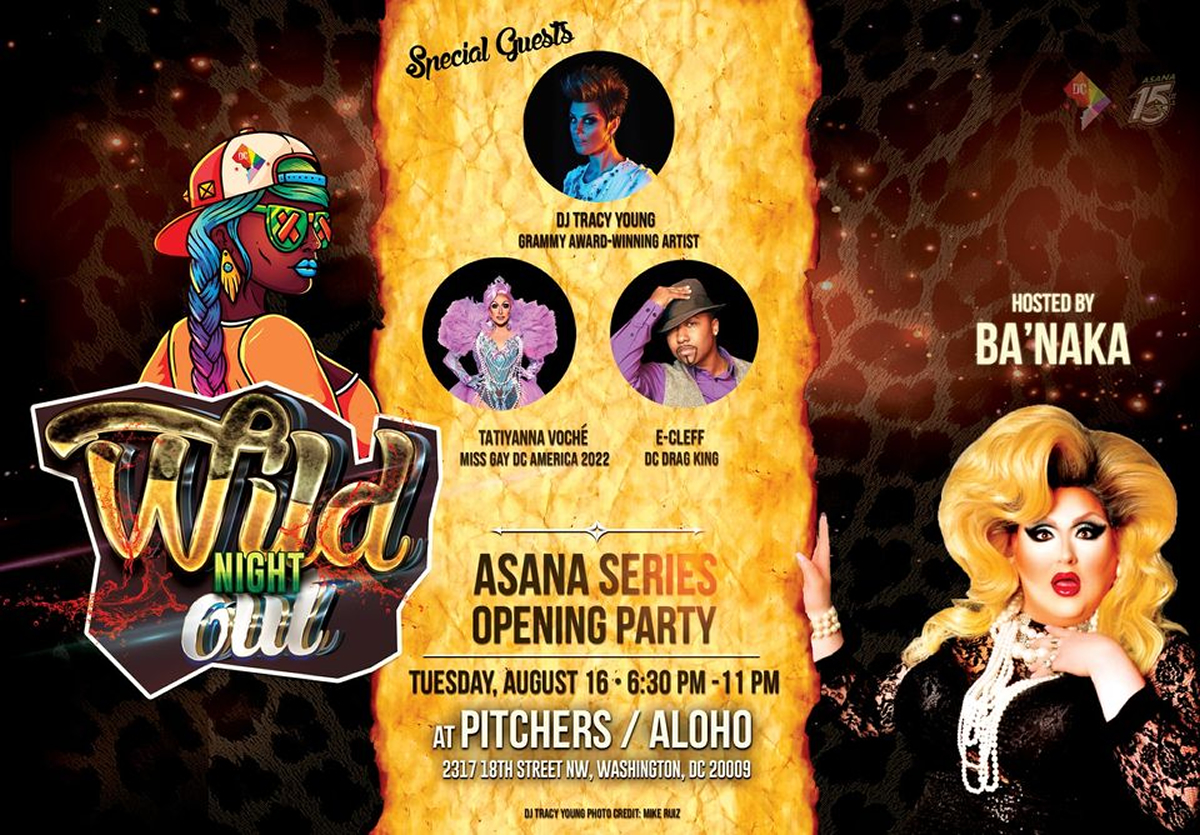 Tuesday, August 16
6:30-11 p.m.
Pitchers / ALOHO
2317 18th Street, N.W.
Facebook
The Amateur Sports Alliance of North America kicks off its ASANA World Series in D.C. with a party at Pitchers/ALOHO on Tuesday. The event is hosted by Ba'Naka and features special guests DJ Tracy Young, Tatiyanna Voché and E-Cleff.
---
NJB Hot Boy Summer Happy Hour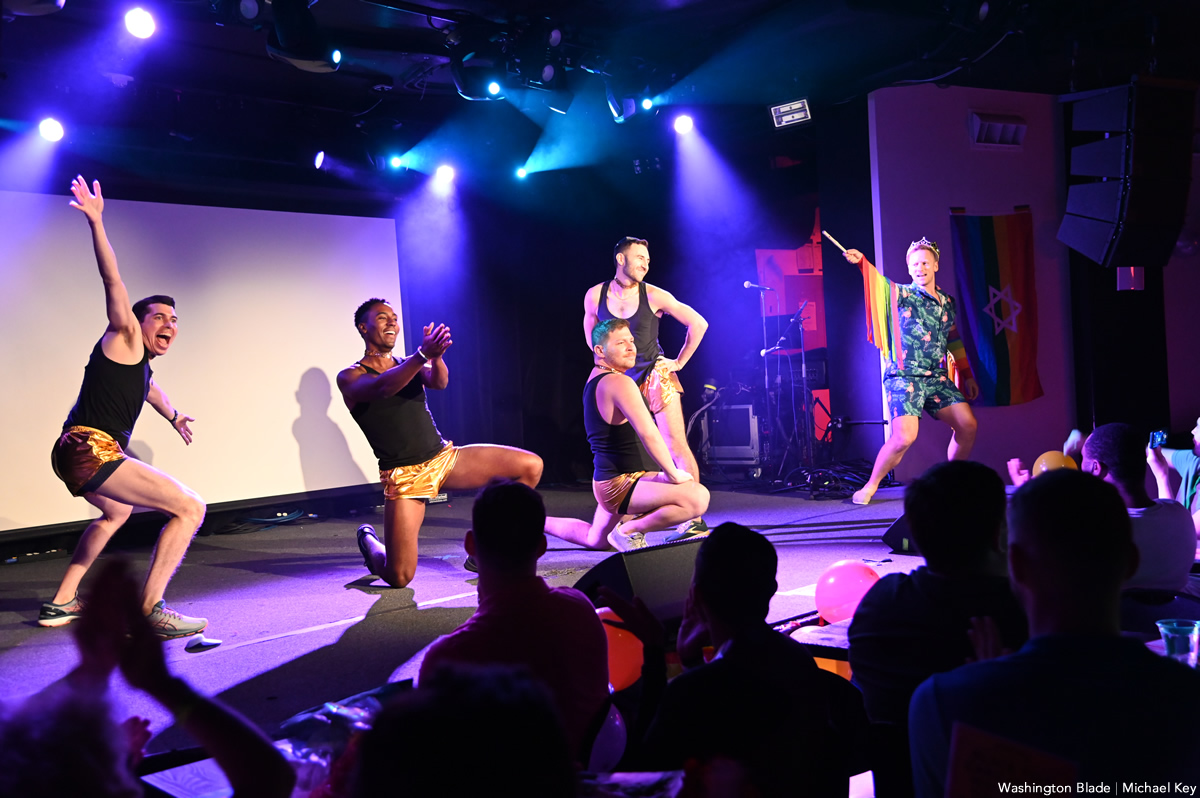 Thursday, August 18
6:30-9 p.m.
Number Nine
1435 P Street, N.W.
Facebook
The Nice Jewish Boys hold a happy hour on Thursday at Number Nine.
---
Kaftan Couture Happy Hour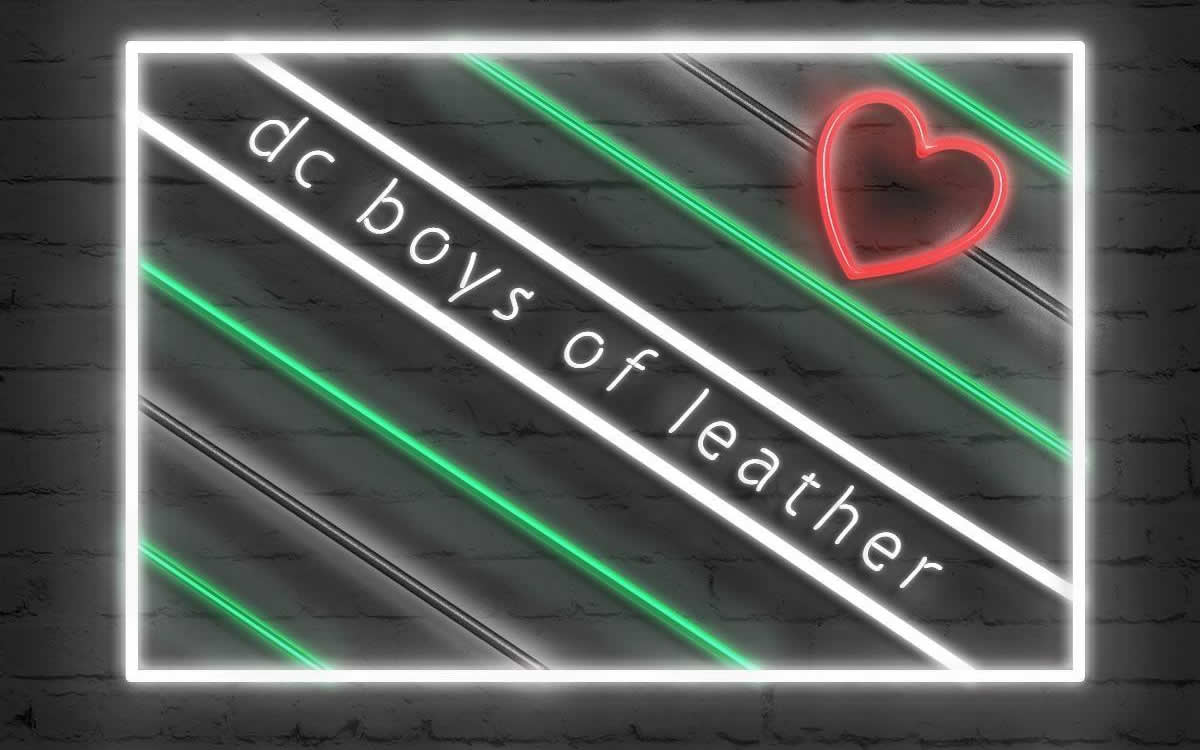 Thursday, August 18
6 p.m.
Trade
1410 14th Street, N.W.
Facebook
The D.C. Boys of Leather mix it up with a kaftan party at Trade on Thursday.
---
LGBTQ+ Speed Friending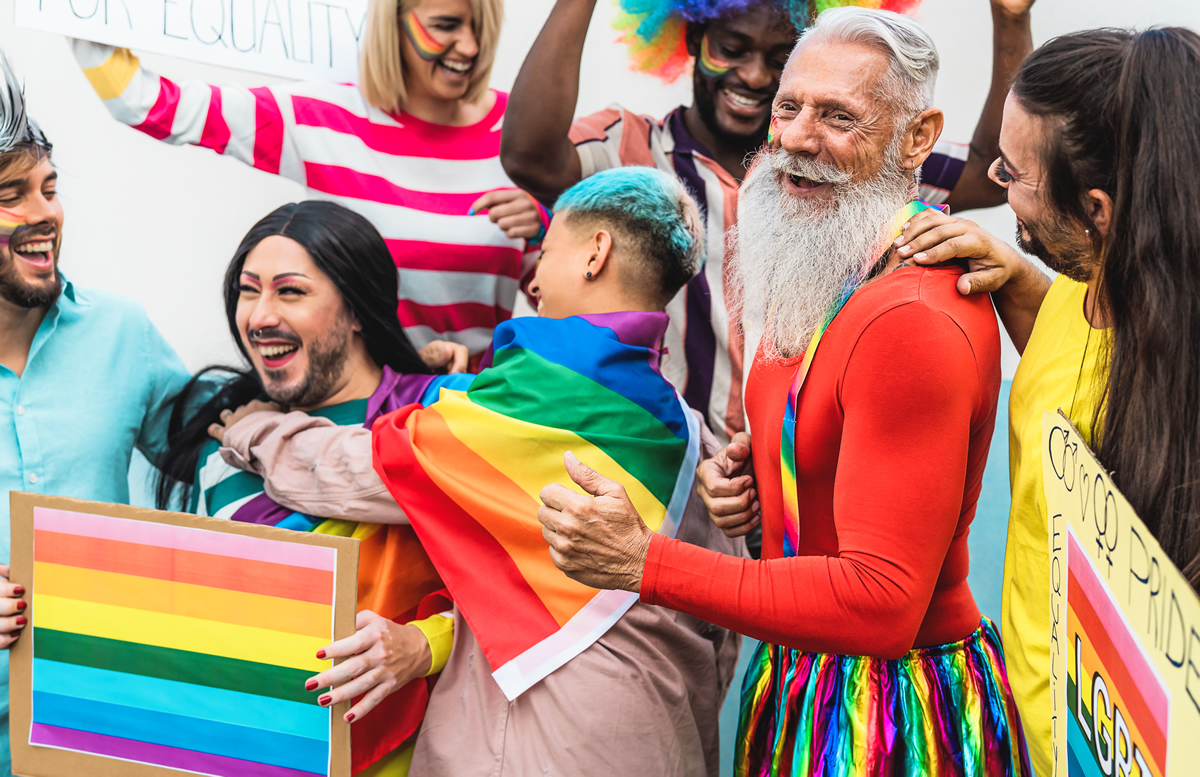 Friday, August 19
7-9 p.m.
Moxy Washington
1011 K Street, N.W.
Facebook | Eventbrite
Go Gay DC! hosts a meet-and-greet at Moxy on Friday. Come by to make some new friends in the LGBTQ community.
---
We The Kingz: Wet n' Wild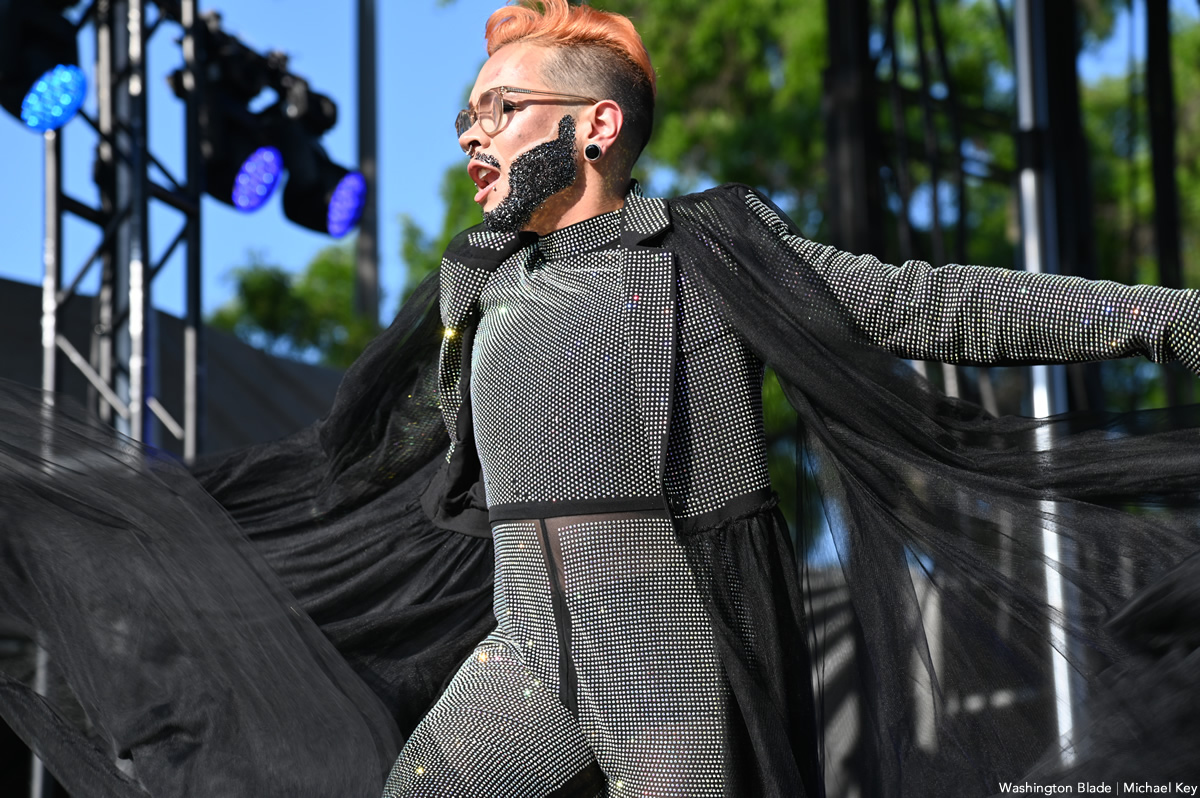 Friday, August 19
10 p.m.
JR.'s Bar
1519 17th Street, N.W.
No cover
21+
Facebook
Rickey Rosé hosts the We The Kingz show featuring Artemis Demon, Atom Glambert, Baphomette and Phoenix King at JR.'s on Friday.
---
discoVERS Anniversary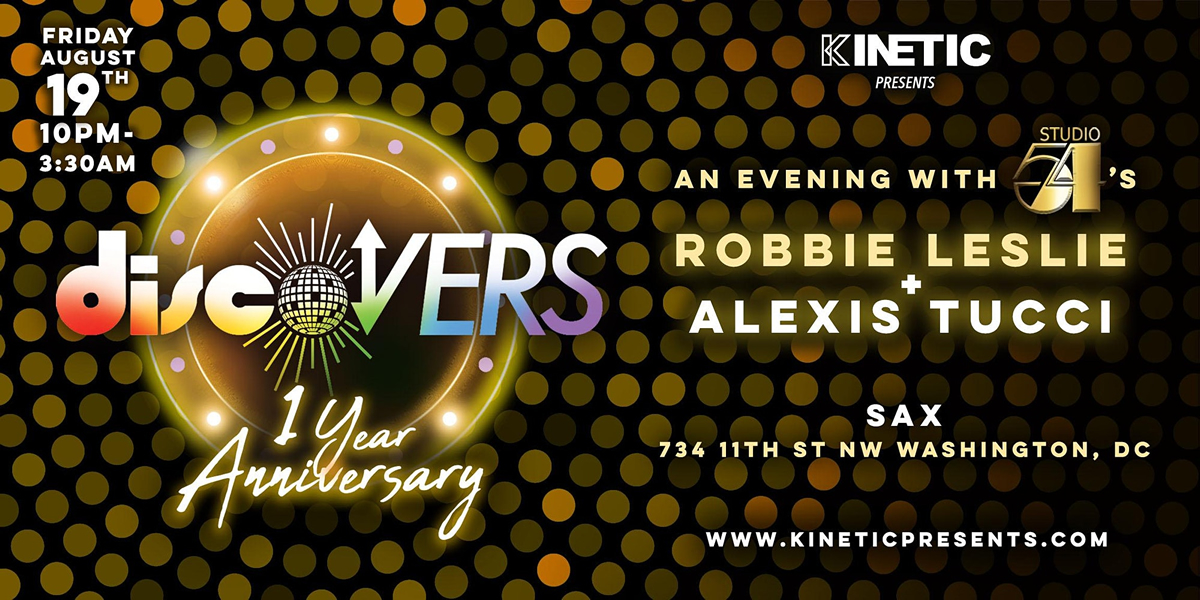 Friday, August 19
10 p.m.
SAX
734 11th Street, N.W.
$30-$50
Facebook
discoVERS returns to SAX for its one year anniversary with DJs Robbie Leslie and Alexis Tucci. There will be a special performance by KC B. Yoncé. The event will sell out, so get your tickets now.
---
ASANA Series Closing Party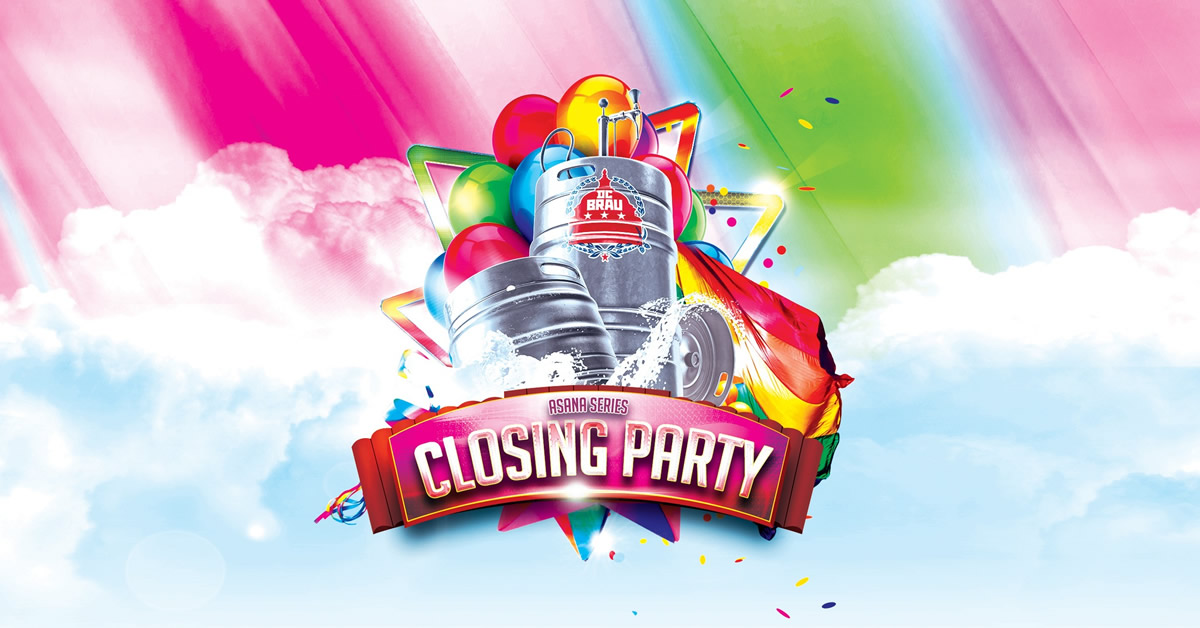 Saturday, August 20
5:30-11 p.m.
DC Brau Brewing Company
3178 Baldensburg Road, N.E., Suite B
Facebook
The ASANA World Series finishes with a bang. The Closing Party will be held at DC Brau on Saturday.
---
Miss Gay Eastern States America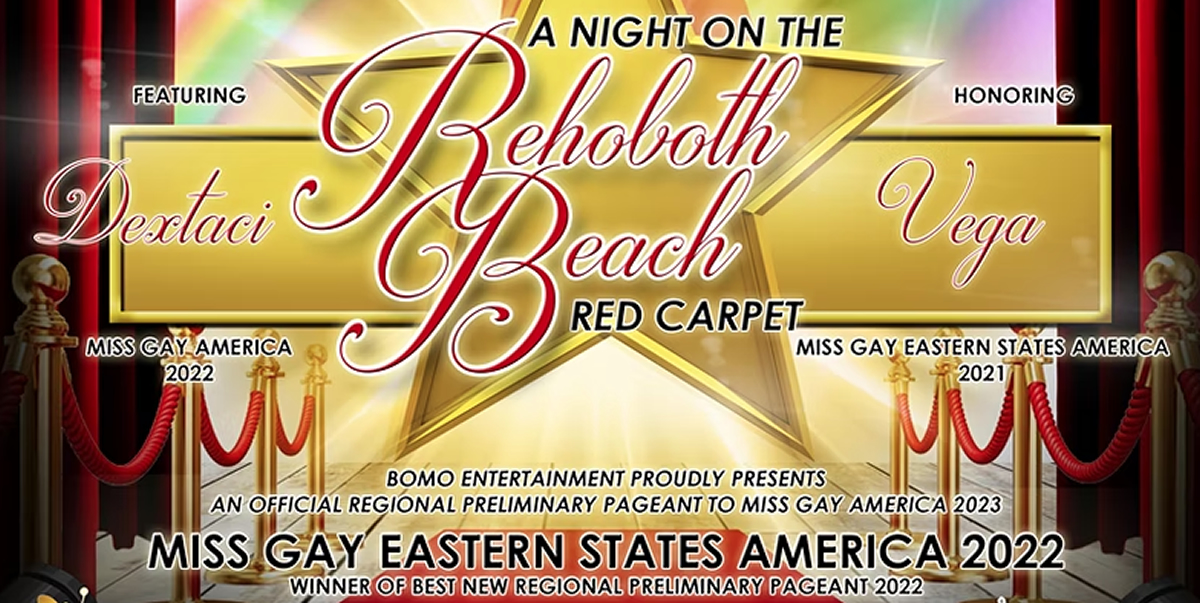 Saturday, August 20
7-11 p.m.
Rehoboth Beach Convention Center
229 Rehoboth Avenue
Rehoboth Beach, Del.
$20
Eventbrite
Are you in Rehoboth this weekend? Catch a drag competition at the Convention Center on Saturday.
---
The Trailer Park Ball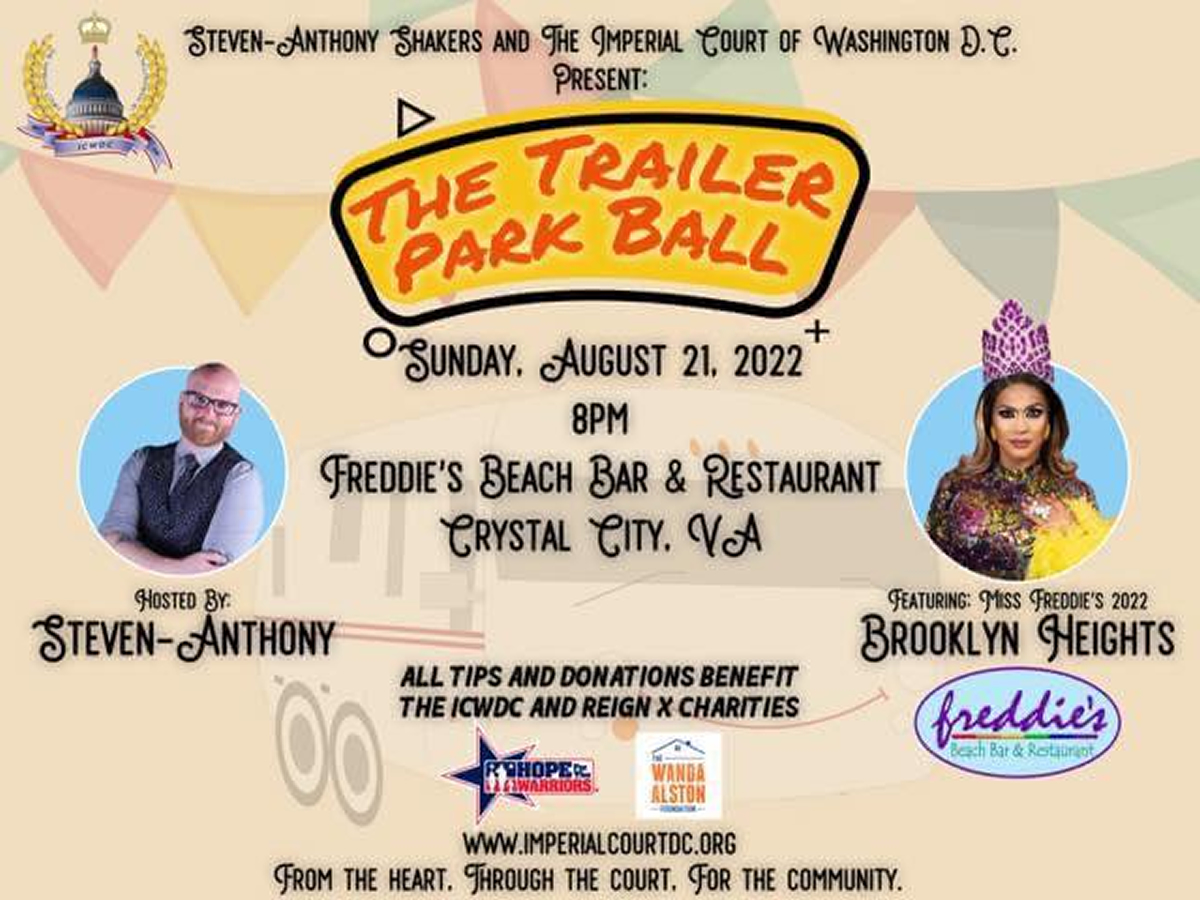 Sunday, August 21
8 p.m.
Freddie's Beach Bar
555 23rd Street S
Arlington, Va.
Facebook
The Trailer Park Ball will be held on Sunday at Freddie's. All Tips and donations are to benefit the Imperial Court of Washington and Reign X Charities.
---
Award-winning gay comedian returning to D.C.
Sampson McCormick performs at Comedy Loft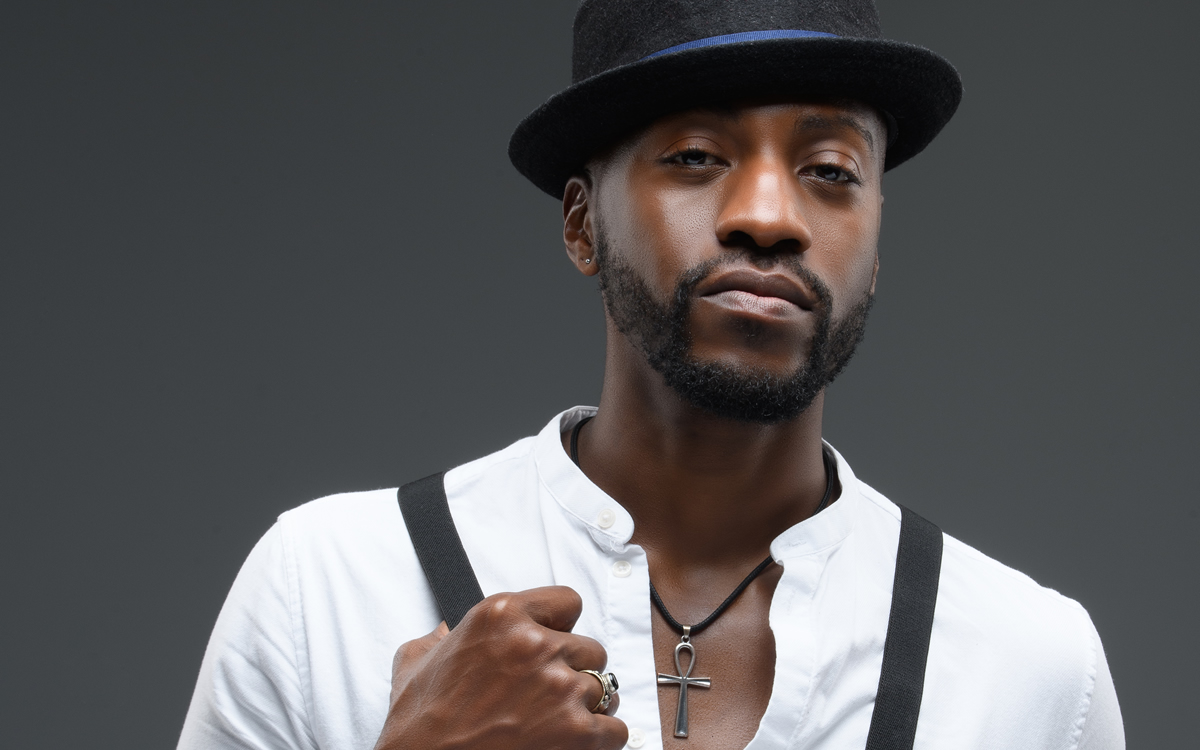 D.C. native and award-winning comedian Sampson McCormick will perform in a series of shows from Thursday, Aug. 25 to Saturday, Aug. 27 at the DC Comedy Loft.
The themes of the shows will include cancel culture and sensitivity —especially as they relate to the rise in violence against comedians — LGBTQ issues and probe many of the other current topics that have been circulating in the news and in conversations on social media and among the public.
Tickets are available on DC Comedy Loft's website.  
Reel Affirmations to screen new film
'Sweetheart' to run at Landmark Theaters E Street Cinema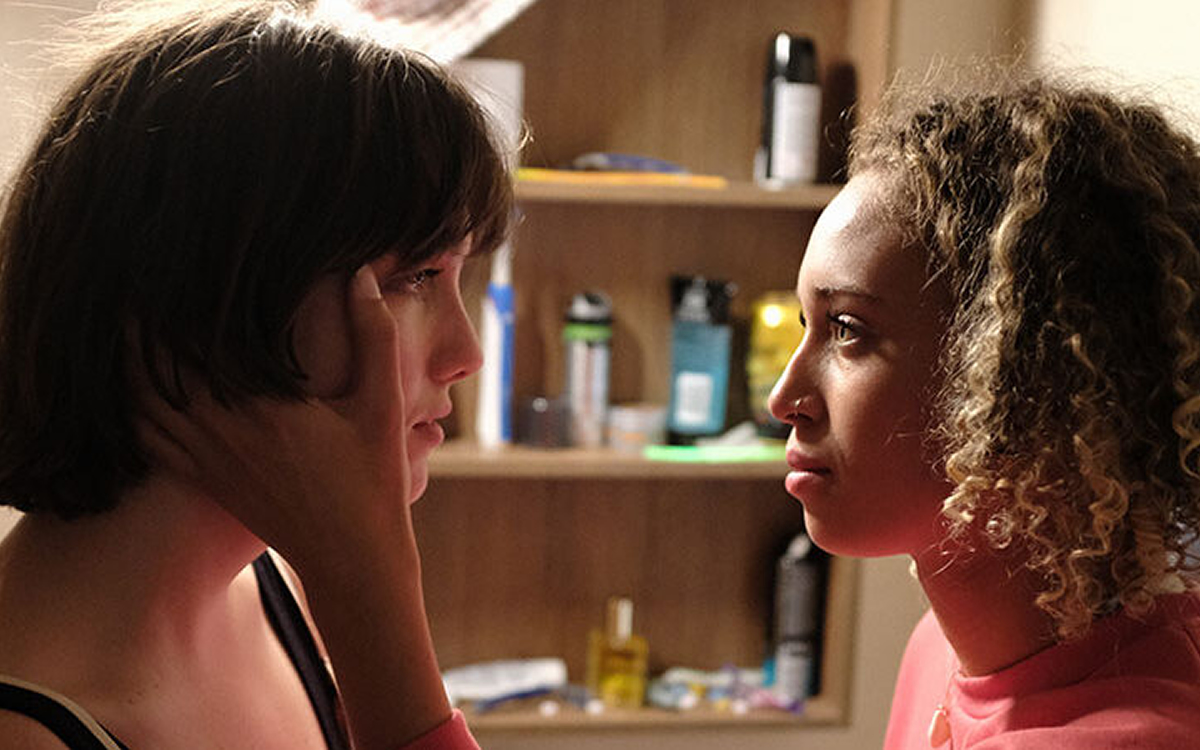 Reel Affirmations, a branch of the DC Center for the LGBT Community that platforms LGBTQ film, will screen "Sweetheart" on Thursday, Aug. 18 at 7 p.m. at Landmark Theaters E Street Cinema. This film will be screened as part of its monthly series.
"Sweetheart" is a coming-of-age film about a socially awkward and environmentally conscious teenager who meets a carefree lifeguard while on holiday with her family.
In-person tickets cost $15 and virtual tickets cost $10. Virtual tickets can be purchased on this link.