March 7, 2020 at 3:10 am EST | by John Paul King
RuPaul series cancelled by Netflix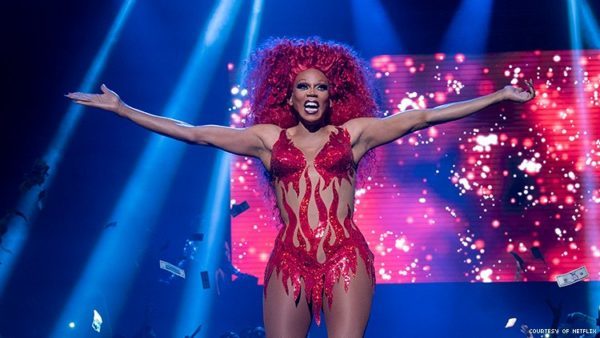 After a debut season that was mostly dismissed by critics even as many fans embraced it, RuPaul's Neflix series "AJ and the Queen" has been cancelled.
The show, which debuted on the streaming platform less than two months ago, followed a "down-on-her-luck" drag queen named Ruby Red (RuPaul), who embarks on a cross-country tour a rundown 1990s R/V with an 11-year-old stowaway orphan named AJ (Izzy G) after being swindled out of her life savings by a shady ex-lover.
Each episode of the 10-episode first season featured RuPaul doing drag performances, as well as an plentiful array of guest stars – some of which were former Drag Race royalty.
Neither the appeal of its star or the roster of big-name talent proved enough of a draw to entice viewers, presumably (Netflix doesn't release viewership numbers), but critics had not been kind to the series, and reaction on social media even among fans had been mixed.
RuPaul himself broke news of the cancellation in a Twitter post on March 6:
"End of the road for 'AJ and The Queen' @Netflix has decided to not extend our road trip across America. Thank you for all the love & support. We're so very proud of the work. @mizzizzy @mlwooley @tiacarrere @joshsegarra @katerinavictoria @mwilkas #AJandTheQueen"
RuPaul had created, written and executive produced the series, alongside Michael Patrick King ("Sex and the City"). Besides RuPaul and Izzy G, the cast included Josh Segarra, Tia Carrere, Matthew Wilkas, Michael-Leon Wooley, and Katerina Victoria. 22 former "Drag Race"contestants, including Bianca del Rio, Jinkx Monsoon, Chad Michaels and Trinity the Tuck, also made guest appearances on the show.
The cancellation comes a mere two months after another RuPaul television project, the short-lived talk show "The RuPaul Show," met with a similar fate following a three-week trial run in January.