March 11, 2020 at 3:37 pm EDT | by John Paul King
5 Seconds of Summer shares video for 'Old Me'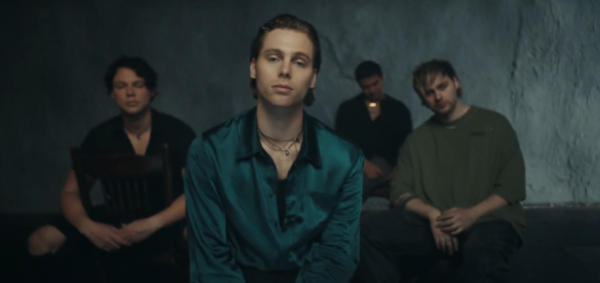 Popular Australian band 5 Seconds of Summer are back with a new single and video, much to the delight of their legion of fans.
The song, "Old Me," is taken from the pop-punk quartet's fourth studio album, "Calm," which is set for release on March 27 via Interscope Records. The single dropped on February 21.
For the video, which was released Tuesday, the band once again teamed up with director Hannah Lux Davis (Ariana Grande, Lana Del Rey, 5 SOS' "No Shame"), and it's all about nostalgia. Filmed in Sydney, Australia, it recreates moments throughout the band's career and includes home footage from their early years, and culminates in a final shot featuring the four musicians walking onto the stage for a performance at the Fire Fight Australia benefit concert for National Bushfire Relief.
Director Davis says, "Working with 5SOS on this special project was so exciting. I love this band so much and I'm honored that I was able to collaborate with them to showcase their career progression and expansion. I wanted to make sure their experiences were portrayed as authentically as possible so that viewers could see the guys as their truest selves from the beginning of it all up until present day."
Consisting of lead vocalist and rhythm guitarist Luke Hemmings, lead guitarist Michael Clifford, bassist Calum Hood, and drummer Ashton Irwin, 5 Seconds of Summer first found celebrity posting cover songs on YouTube before rising to fame when they toured with fellow "boy band" One Direction. They have since released three albums and gone on three world tours.
5SOS has a sizable LGBTQ fan base, and have been known for their support of LGBTQ causes, such as contributing a cover of "Killer Queen" in support of the Mercury Phoenix Trust, an HIV/AIDS charity founded by members of the band Queen after the death of lead singer Freddie Mercury. They have said that they felt "especially proud" to be Australian was the day "when the bill for gay marriage went through."
The band recently announced the North American leg of their "No Shame" 2020 Tour, which begins August 12 at Mexico City's Sports Palace and wraps up on September 26 in the Bay Area at the Concord Pavilion. Tickets are on sale here.
You can watch the video for "Old Me" below.