Coronavirus leaves LGBTQ seniors particularly vulnerable to isolation
Community centers that provide medical support, food closed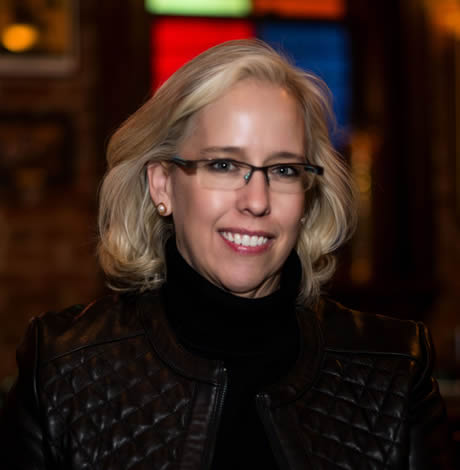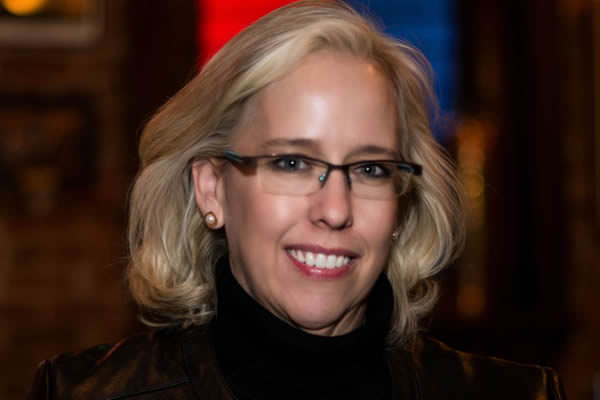 During the height of the HIV/AIDS crisis, D.C.'s Salon Roi remained open while other shops shut down due to the epidemic. But coronavirus has forced former owner Roi Barnard to put down his shears to protect himself and his community.
"My goal is to take very good care of others, such as my clients at Salon Roi who are older," the 82-year-old gay stylist told the Washington Blade. "We are holding each other up and I am being as careful for them as they are for me."
According to the Centers for Disease Control and Prevention, coronavirus is a respiratory illness first identified in a December outbreak in Wuhan, China. It spreads easily from person to person through small droplets expelled during coughs or sneezes.
The World Health Organization as of deadline reported more than 167,000 confirmed cases globally with a death toll of more than 6,600. Nearly 3,500 of those cases are in the U.S. with 68 deaths reported so far. The virus has hit Washington state the hardest with 41 deaths, most occurring at the Life Care Center nursing home in Kirkland.
CDC guidance regarding high-risk populations states, "Older people with severe chronic conditions should take special precautions because they are at higher risk of developing serious COVID-19 illness."
LGBTQ elders, like Barnard and many others of the "Stonewall Generation," survived decades of historic repression, trauma and epidemic; however, this new threat is stalking them at a far more vulnerable time in their lives.
"It's the history of discrimination, it's the history of unemployment — all of this has impacted how they age," David Vincent, chief program officer for SAGE, an LGBTQ senior advocacy and services organization, told the Blade. "They often don't have a community that will take care of them."
Last December, Stonewall House, New York's first LGBTQ-friendly affordable senior housing, opened to fill the growing needs of this aging generation. This complex follows the model of Philadelphia's LGBTQ-friendly John C. Anderson Apartments and others like it being established around the country.
Vincent pointed out the lingering economic impact LGBTQ seniors continue to live with as a result of being fired for being gay and other discriminatory policies such as the military's former "Don't Ask, Don't Tell" and the continued ban on open transgender service.
Additionally, many faced other forms of harassment, such as arrests and legal restrictions against marrying or adopting children. The result is they are now socially and economically as well as medically vulnerable in their senior years.
These historical realities, coupled with the loss of peers during the AIDS crisis, means LGBTQ seniors are particularly vulnerable to isolation and loneliness. This is one factor not mentioned in the open letter to U.S. public health officials released on March 11 by more than 100 LGBTQ-affirming organizations when assessing the increased risk LGBTQ individuals, particularly seniors, face when confronting the coronavirus.
"These are very vulnerable, very low income individuals," Vincent said. "They come to us not only for socialization … they come to us for a meal."
And this can be a problem in cities with infrastructures stressed by a global crisis.
With 950 reported cases in New York as of deadline, the state has taken extreme measures, like much of the country, including the closure of LGBTQ community centers that serve as a medical, nutritional and emotional lifeline to many LGBTQ seniors without other support.
"In New York City, we run five senior centers," said SAGE Senior Communications Director Christina Da Costa. "Some of these folks not only depend on the centers for social programming, but also for nutritional purposes. For some, this is the one meal a day they receive."
"When we closed our SAGE centers, we did so with a heavy heart," Vincent added. "We knew it would impact the social system for our seniors."
But he felt the seriousness of the current situation left them with little choice.
"We knew it was detrimental to their health to be in such a large public setting," he explained.
Similarly, in Maryland; Elizabeth Weglein, chief executive officer of the Elizabeth Cooney Care Network which specializes in LGBTQ-friendly senior services, is facing tough choices during this current crisis.
"Social isolation was already the highest risk for seniors, even surpassing heart disease and cancer," Weglein said. "This forced isolationism is causing unprecedented anxiety."
Weglein told of a senior who called her network to say he had all of the coronavirus symptoms, but refused any medical care.
"After working with him, we realized he was just extremely fearful of having anyone with him and felt all alone at the same time," she explained. "Ultimately, he is stable and well, but his mental health well-being is unbalanced and stressed due to the current heightened COVID-19 environment."
Mark Segal, an over-65 gay man in Philadelphia who is fortunate to have his husband with him during this period of social restriction for seniors, was surprised when a medical provider discriminated against him in a way that is similar to what gay men faced during the AIDS crisis.
"Fear breeds discrimination," he said, upset by a doctor's office staff who refused to treat him, or anyone else 65 and over because of what they understood to be CDC guidelines, "but they were wrong."
Segal said he was scheduled to have a nonemergency outpatient procedure to relieve two herniated disks and "a sciatic nerve issue" on Monday.
He told the Blade the doctor called him the night before to confirm his appointment. But as a sign of quickly changing situations due to the virus, the doctor's office called him on Monday morning and abruptly cancelled the procedure.
"They told me they weren't treating anyone over 65," he said, still surprised. "I asked what about someone who was 64 and in bad health. They said that person would be treated, but not someone who was 65 and in good health … This is age discrimination."
Part of Segal's hurt arose from memories about doctors decades ago turning patients away because they were gay and assumed to have HIV or AIDS,
"Now, they turn me away because I'm old," said Segal.
Even though many of the support systems LGBTQ seniors like Segal and others turn to are closed, Vincent says there are ways the younger LGBTQ community can help.
"Reach out to an LGBT elder and see if they are doing okay," Vincent said. "Can you pick something up at the store for them? They are not supposed to leave home for the next six to eight weeks. Maybe pick up their medication at the pharmacy and drop it off at someone's doorstep. Think local community. Maybe even watch 'Ellen' with someone over the phone. That's a nice way to stay connected."
He also recommends for seniors to check in with their friends to make sure they are okay, again even if it is by phone or social media during this crisis. This is what Segal is doing.
"I have been in my house since last Thursday with my husband and we both are symptom free," he said, though he realizes others his age or older aren't so fortunate. "I start everyday at 2 p.m. to do a Facebook Live show. I don't want anyone to feel like a caged animal. If you feel lonely or upset, give me a call. I'm here."
Segal explained that for him communication was a way to help people feel loved and connected during this vulnerable time. Vincent agreed.
"Everyone is going to get a phone call in the next couple of days [from our center]," he said. "People can still reach out to us. We're still working, we're just working from home. We can make these connections happen."
Both Vincent and Segal pointed out LGBTQ seniors were fortunate that many of these alternate connections and communities were forged from lessons learned at the height of the AIDS crisis.
"This is what being a community is all about," Segal said, his voice sounding noticeably stronger. "We learned how to do that extremely well during the HIV/AIDS epidemic. We learned how to use those practices and are putting them to use once again now."
The practices he mentioned were for LGBTQ seniors to know the facts about the disease, know their status, do the protective measures, help keep each other safe and most importantly, stay connected.
"There will be a time that this, too, will be in the rear view mirror," Segal said confidently. "And just like AIDS, we learn from it."
DC residents with HIV eligible for COVID vaccine
Mayor announces expanded eligibility as vaccine supply increases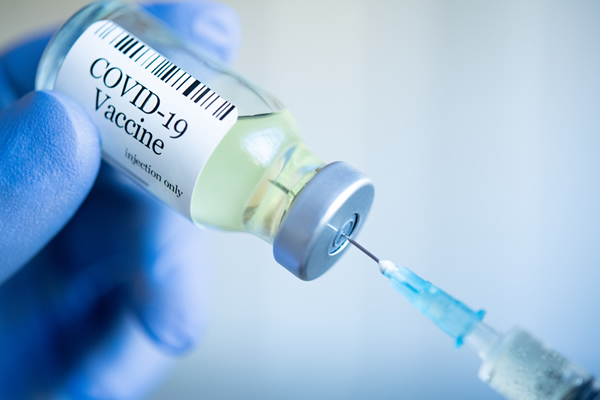 D.C. Mayor Muriel Bowser announced on Feb. 24 that D.C. residents between the ages of 16 to 24 who have one of 19 pre-existing medical conditions, including HIV, will now be eligible to make an appointment to receive the COVID-19 vaccine.
The mayor and D.C. Department of Health Director Dr. LaQuandra Nesbitt said the appointments could be made through the city's special site, vaccinate.dc.gov, beginning Thursday and Friday, Feb. 25 and 26. The vaccinations themselves for the expanded group of residents, including people with HIV, would begin March 1, the mayor said in an announcement.
Abby Fenton, a spokesperson for Whitman-Walker Health, the D.C. community health center that provides services to the LGBTQ community and people with HIV, said Whitman-Walker has begun contacting its HIV patients about the availability of the COVID vaccine for them.
"We are urging people to try to make an appointment with the city because we have such a limited supply," Fenton said. She said Whitman-Walker is dispensing the vaccine for those who the city determines are eligible at its medical center locations at 1425 14th Street, N.W., and at its Max Robinson Center at 2301 Martin Luther King Jr. Ave., S.E.
Michael Kharfen, the DOH official in charge of the city's HIV/AIDS, Hepatitis, STD, and Tuberculosis Administration, said the limited supplies of the COVID vaccine that the city has been receiving from the federal government has prevented the allocation of vaccine supplies to community health centers like Whitman-Walker until a few weeks ago.
He said supplies of the vaccine have increased in recent weeks and the Department of Health was hopeful that it will be able to provide additional supplies of the vaccine to community health centers and other facilities and health care providers.
Kharfen noted that the city has been increasing the availability of the vaccine to different groups of residents in stages as supplies have increased. Front line medical workers and nursing home residents were the first to receive the vaccine. The most recent group to become eligible prior to the mayor's most recent expansion this week were people 65 years of age and older.
The mayor's announcement on Feb. 24 listed these pre-existing medical conditions, including HIV, that would make city residents between the ages of 16 and 64 eligible for the COVID vaccine:
Asthma, Chronic Obstructive Pulmonary Disease (COPD), and other Chronic Lung Disease; Bone Marrow and Solid Organ Transplantation; Cancer; Cerebrovascular Disease; Chronic Kidney Disease; Congenital Heart Disease; Diabetes Mellitus; Heart Conditions, such as Heart Failure, Coronary Artery Disease, or Cardiomyopathies; HIV; Hypertension; Immunocompromised State; Inherited Metabolic Disorders; Intellectual and Developmental Disabilities; Liver Disease; Neurologic Conditions; Obesity, BMI ≥ 30 kg/m2; Pregnancy; Severe Genetic Disorders; Sickle Cell Disease; and Thalassemia.
D.C. gay bars struggling to stay open in pandemic
Mayor's new rule banning liquor sales after 10 p.m. called 'devastating'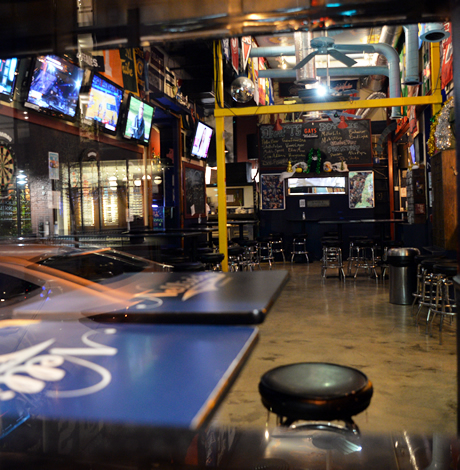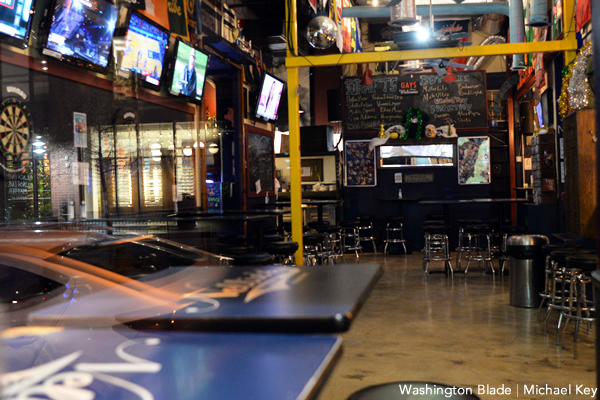 John Guggenmos, co-owner of the D.C. gay bars Number 9 and Trade, says he and his business partners support Mayor Muriel Bowser's efforts to keep people safe as the number of people testing positive for COVID-19 continues to rise in the city.
But Guggenmos and other gay bar owners say the mayor's most recent order requiring bars and restaurants to stop serving alcoholic beverages after 10 p.m. has had a devastating impact on what had already been a major decline in business since the COVID restrictions were put in place earlier this year.
"We see hope on the horizon," Guggenmos said. "But for many places it's just going to be too late. It is sad because even if I am in a position that we can weather this storm better, if other places in the neighborhood don't, then we all suffer."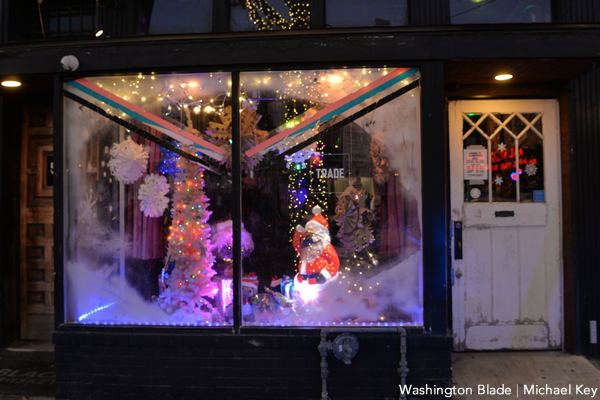 David Perruzza, owner of the Adams Morgan gay sports bar Pitchers and its adjoining lesbian bar A League of Her Own, said gay bar customers traditionally come out to the clubs after 9 p.m. and often remain there several hours later.
Under the mayor's current Phase II rules for addressing the COVID health emergency all restaurants and bars must close at midnight, two hours earlier than the pre-epidemic closing time of 2 a.m. during the week and three hours sooner than the normal 3 a.m. closing time on weekends. That restriction by itself has resulted in a significant drop in revenue for bars and nightclubs, including LGBTQ clubs, officials with the clubs have said.
The new restriction put in place last month banning liquor sales after 10 p.m. allows bars and restaurants to continue to stay open until midnight. But Guggenmos, Perruzza and other bar owners say few if any customers would likely come in to order non-alcoholic beverages. Thus they and nearly all of the city's bar and restaurant owners have decided to close at 10 p.m. until the restrictions are lifted, a development that has further curtailed their businesses.
"I've had the worst two weekends of my life at the bar," said Perruzza in referring to the weekends following the ban on liquor sales after 10 p.m. "I can't sustain a business this way," he said.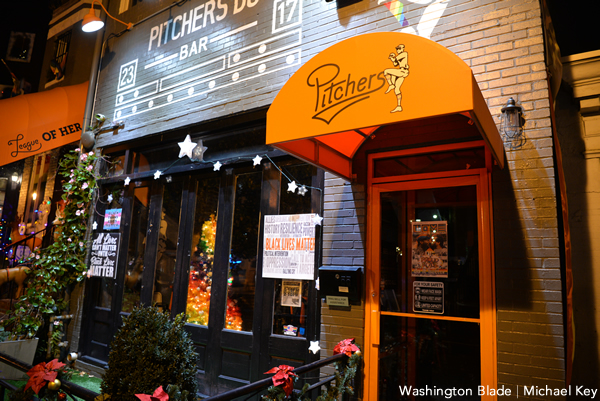 Dr. LaQuandra Nesbitt, director of the D.C. Department of Health, has said city inspectors have found that more violations of the COVID-related health restrictions at restaurants and bars, such as social distancing and mask wearing, were occurring after 10 p.m. as patrons consumed more alcohol. But nightlife advocates have disputed claims that riskier behavior occurs after 10 p.m. They say there are no studies or data to back up those claims.
Perruzza said he understands that while the mayor's intention is to curtail the spread of the coronavirus he believes the 10 p.m. cutoff on alcohol service will result in large numbers of bar customers going to private parties in people's homes where there will be fewer safeguards to curtail the virus.
"By her doing this she is going to push people to have more house parties," Perruzza said. "At least if they're in a restaurant or bar they're in a controlled environment where they take their temperature. They make sure everything is sanitized after people leave," Perruzza said. "People are not required to wear masks when they go to house parties."
Prior to the start of the pandemic, D.C. was home to at least 15 gay bars or nightclubs in which the clientele was largely LGBTQ. A number of other D.C. bars and nightclubs are considered LGBTQ friendly, according to gay D.C. nightlife advocate Mark Lee, who said those additional establishments have a significant LGBTQ clientele.
In March, Bowser issued her initial emergency health order requiring all "non-essential" businesses, including bars and restaurants, to temporarily close their indoor operations to customers in an effort to curtail the spread of the coronavirus. Carryout food and drink orders were allowed, and some of the gay clubs joined other bars and restaurants in putting in place a take-out order business.
A short time later, the DC Eagle, the city's longest continuously operating gay bar, announced it was permanently closing. The Eagle's majority owner filed for Chapter 7 bankruptcy following longstanding financial problems, but many of the Eagle's customers believe the pandemic played some role in the permanent shutdown.
At the same time, the popular LGBTQ nightclub Ziegfeld's-Secrets closed its doors indefinitely after the owner of the building where it was located in the city's Buzzard's Point area invoked its longstanding plan to demolish the building to make way for a new condominium and retail development. Ziegfeld's-Secrets manager Steve Delurba said the club would like to reopen in a new location but efforts to reopen would have to wait until all COVID-19 restrictions on such establishments were lifted.
Among the city's remaining 13 LGBTQ bars and clubs, all but one has reopened after the mayor put in place the city's Phase II business reopening plan in June, which allowed bars, restaurants, and other businesses to resume limited indoor operations.
The Fireplace, a gay bar at 2161 P St., N.W. near Dupont Circle, decided to remain closed rather than operate under the COVID restrictions but "definitely" plans to reopen, according Larry Ray, a longtime customer who said he spoke with one of the owners.
Among the other Phase II restrictions for bars, restaurants and nightclubs put in place by Bowser in the spring was the requirement that such establishments must operate at 50 percent of their normal indoor capacity, all patrons must be seated at tables spaced six feet apart, and at least three food items must be served that are prepared on the premises regardless of whether the establishment was exempt from serving food prior to the pandemic. The Phase II order also bans the establishments from offering live entertainment.
Two weeks ago, when the mayor issued her updated order banning the serving of alcoholic beverages after 10 p.m. at bars and restaurants, she also included in the order a reduction in the capacity of customers from 50 percent to 25 percent based on concern that the number of COVID-19 cases was rising in D.C. after the case number had gone down in the spring and summer.
Perruzza told the Blade that due to the Phase II social distancing requirements and the spacing of tables and the ban on allowing customers to stand except to walk in and out and go to the bathroom, Pitchers and his adjoining bar A League of Her Own were never able to reach a 50 percent capacity. At most, he said, he was able to reach a 33 percent capacity, which now must be reduced to 25 percent.
Meanwhile, the D.C. gay bar Dirty Goose at 913 U St., N.W. is among the establishments hit with a fine for allegedly violating the Phase II food serving requirement. According to a report in the Washington City Paper, an inspector from the city's Alcoholic Beverage Regulation Administration on Nov. 27 cited Dirty Goose for serving only cookies as a food item, saying it failed to provide at least two other types of food such as popcorn or brownies instead of just cookies.
Co-owner Justin Parker told City Paper he plans to contest the citation on grounds that the establishment serves multiple types of cookies that are prepared on the premises and that the different types should be accepted as different food types. He said that ABRA inspectors came to Dirty Goose six or seven times in November prior to citing him for the food violation and found his establishment to be in full compliance with all of the COVID related requirements.
On its Facebook page the Dirty Goose announced on Nov. 10 that it had voluntarily closed its doors after one of its employees tested positive for COVID and out of caution it would remain closed until all remaining employees were tested. On Nov. 15 it announced "we have received all our employees test results and we are ready to reopen," which happened less than a week later.
In a Nov. 25 Facebook message, Dirty Goose conveyed what appears to be the sentiment shared by the other LGBTQ bar owners and operators.
"First, we would like to thank all of our wonderful family of patrons who have kept us going since May," the message says. "What a crazy 8 months it's been!" After announcing the Dirty Goose would be closing at 10 p.m. each day due to the mayor's order banning alcohol sales after that hour, the message added, "We look forward to continue serving all of you and please know we are continuously following the safety requirements set by the DOH and the safety of our staff and patrons remains our main priority."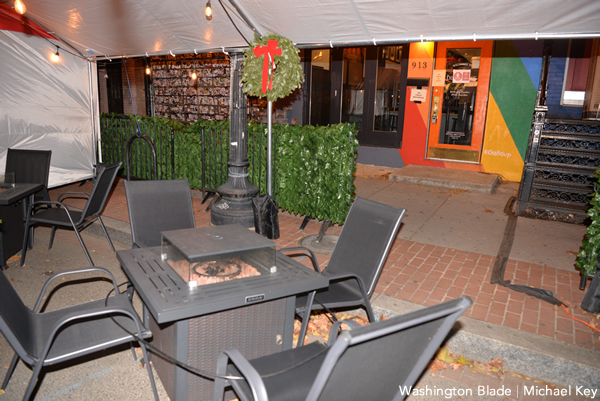 Lee, the longtime D.C. nightlife advocate who served as director of the D.C. Nightlife Council before being furloughed, said the 10 p.m. cutoff for the sale of liquor at bars and restaurants will be especially harmful coming with all the other restrictions.
"The most maddening aspect of Mayor Bowser suddenly halting all alcohol consumption after 10 p.m. at local bars, restaurants, and nightclubs operating in full compliance with public safety protocols and highly restricted service limitations is that there is no actual data or evidence-based rationale for this financially devastating roll-back curfew," Lee told the Blade.
"This arbitrary edict jeopardizes the survival of hospitality establishments by causing them to lose the major portion of revenue they had been able to generate," he said. "We're getting reports that this decision is costing operators up to 60 percent or more of the little money they were making, leaving most with no choice other than to shut down two hours earlier rather than attempt to now serve only food items and non-alcoholic beverages until midnight," Lee said.
Lee noted that at a press conference on Dec. 7, Bowser acknowledged that nightlife establishments, including restaurants and bars, have done an exemplary job of complying with health requirements and providing a safe space for patrons and employees.
At that press conference the mayor also said she looks forward to being able to lift all restrictions on businesses once the COVID vaccine becomes widely available. But she said that with a resurgence of COVID cases in D.C. in recent weeks along with the rise in cases in the surrounding suburbs the city could be forced once again to order the complete shutdown of indoor operations of businesses like restaurants and bars if the local COVID situation worsens.
Perruzza, Guggenmos and Doug Schantz, owner of the gay sports bar Nellie's at 900 U St., N.W., each said their establishments and others like them serve as a place where LGBTQ people can go to be themselves, which many are unable to do at work, school, or even at home in some situations.
"At some point safe human interactions are what people are craving," said Guggenmos. "You see someone on the street and how they desperately just want that interaction again," he said. "If we could do that safely, why not?"
D.C.'s LGBTQ Bars/Restaurants
Nellie's Sports Bar
900 U Street, N.W.
202-332-6355
Uproar
639 Florida Ave., N.W.
202-462-4464
The Dirty Goose
913 U Street, N.W.
JR.'s
1519 17th Street, N.W.
202-328-0090
Windows/DIK Bar
Upper floor at Dupont Italian Kitchen
1637 17th Street, N.W.
202-328-0100
Annie's Paramount Steakhouse restaurant/bar
1609 17th Street, N.W.
202-232-0395
Larry's Lounge
1840 18th Street, N.W.
202-483-1483
Pitchers/League of Her Own
2317 18th Street, N.W.
202-733-2558
Duplex Diner
2004 18th Street, N.W.
202-265-7828
The Fireplace
2161 P Street, N.W.
202-293-1293
[Temporarily closed during pandemic]
Number Nine
1435 P Street, N.W.
202-986-0999
Trade
1410 14th Street, N.W.
202-986-1094
Green Lantern
1335 Green Court, N.W.
202-347-4533
D.C. LGBTQ-friendly Bars/Clubs
Dacha Beer Garden
1600 7th Street, N.W.
202-350-9888
9:30 Club
815 V Street, N.W.
202-265-0930
DC 9 Nightclub
1940 9th Street, N.W.
202-483-5000
Dito's Bar
Lower floor at Floriana Restaurant
1602 17th Street, N.W.
202-667-5937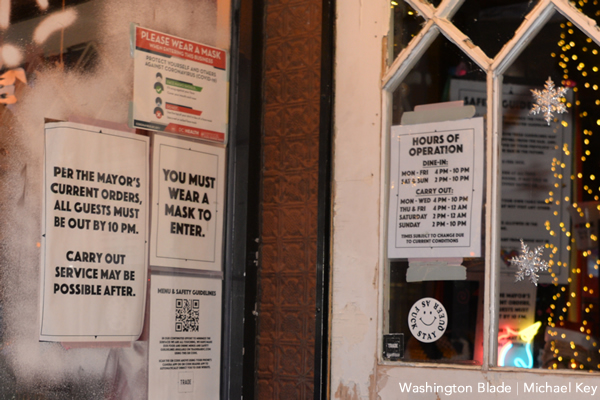 Global study finds pandemic exacerbates inequities for trans people
More than 77 percent of respondents expect income disruption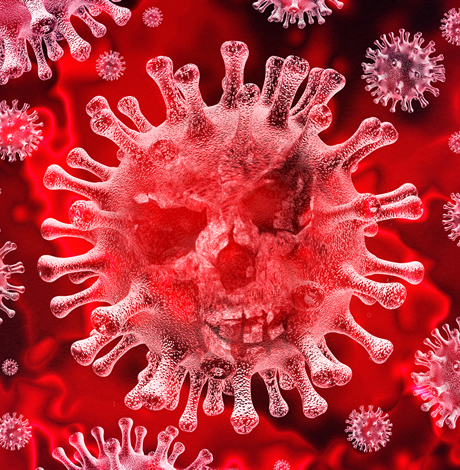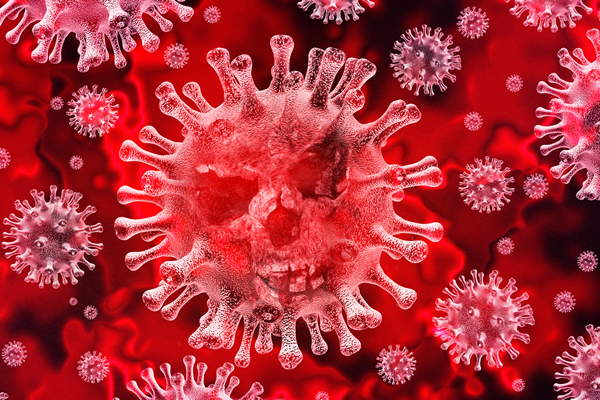 A new global study has found the coronavirus pandemic has had a disproportionate impact on transgender people's mental health and economic stability.
The study by a team of seven researchers from the Johns Hopkins Bloomberg School of Public Health and the University Center for Public Health and Human Rights found 77 percent of respondents expected a decrease in income. And more than half of them reported losing gender-affirming resources; including surgery delays, inability to purchase beauty products and other factors.
The study is one of the first of its kind to analyze the intersections of economy, mental health and gender-affirming care for trans people.
The team was also purposeful in making the work community-based with equitably involving queer scientists in the study, said Brooke Jarrett, an author of the study who is a queer woman of color and a doctoral candidate in epidemiology at the university.
"I think that this topic is something that … is always lit within us," said Jarrett. "And so whenever I see an area where there's an opportunity to highlight, to bring out our voices, I think it's so important to do that."
LGBT Foundation CEO Sean Howell, who is the founder of Hornet, a global queer dating app, also served as an author of the study.
He disseminated a survey on the app, as well as on the queer dating app Her, from April to August. It received responses from 76 countries that include Turkey, Thailand and Russia. More than 900 users participated in the survey, which was translated into 13 languages.
Howell said the team was purposeful in releasing and analyzing this data during the pandemic in hopes it will point to the need for changes to help trans and non-binary people economically and health-wise.
The study found positive screens for depression and anxiety are correlated with access to gender-affirming care, and more than 40 percent of respondents reported losing access to mental health counseling. One in six respondents also expected to lose their health insurance.
Access to these resources is essential for trans and non-binary people, said Will Beckham, a study author and a queer trans man who focuses much of his work on trans research. Beckham also serves on Johns Hopkins University's junior faculty.
He said delays in surgeries are related to symptoms of depression and anxiety. Beckham added losing access to health services or being unable to afford haircuts, binders and other gender-affirming products also have profound negative consequences on mental health.
"It's not elective, it can be literally life-saving for someone to get a trans-related surgery when they need it," he said. "Policies need to change, we need to grow the awareness that trans-related surgeries are not elective, but are actually essential medical services."
Before focusing his research on LGBTQ and trans topics, Beckham focused his work on HIV and was completing research in Tanzania when he realized he was trans. He said he came back to the U.S. to "live fully" and transition. Beckham added limited access to gender-affirming care is a crucial issue that needs to be addressed, and medical and supply chain models need to be reformed to make surgeries deemed as essential.
In addition, a third of respondents reported an inability to live openly in their gender. This could be a result of youth moving back in with unsupportive families as a result of the pandemic, which correlated to positive screens for depression and anxiety.
"They're having to live less in their affirmed gender, which certainly has an impact on mental health," Beckham said. "I know very well personally, having been in the closet for a while in Tanzania."
Jarrett said virtual health interventions, like therapy apps, need to be expanded and explored as a solution to this uptick in depression and anxiety. Beckham said health systems as a whole need to be more inclusive, as well.
Researchers said economic instability is also a notable aspect of the trans experience during the pandemic, with 77 percent of respondents indicating they expected a disruption in their income. More than half of respondents also reported needing and not receiving financial aid.
Jarrett said trans people already dealt with economic instability prior to the pandemic, and "live on the margins of society economically already, especially in places where there's a lot of stigma and discrimination." She added those who are employed often have unstable jobs that include casual labor and factory work.
"So when a thing like COVID hits, and there was a lot of job loss, they are the people already on those margins that are the most quickly kicked out of those places and spaces," said Jarrett.
Jarrett and Beckham said the amount of community-based assistance popping up during the pandemic for trans people in need is helpful, such as fundraising campaigns for rent payments or giving free haircuts. But they both said there is a need for systemic solutions, such as LGBTQ organizations expanding their advocacy for trans and non-binary people.
Howell said there aren't government entities or non-profits that have been models in trans inclusion, and this study shows that fact. He said priorities need to be more balanced to better support trans and non-binary people.
"The community has often been put as an afterthought, and I think now we have evidence of a global health crisis that further exacerbated those things," said Howell. "We've known this for quite a long time. But we have to take better action because there's human factors that are being realized, more and more."
The research team is currently expanding on this research and beginning new research focused on partner violence, surgery delays and digital mental healthcare during the pandemic.